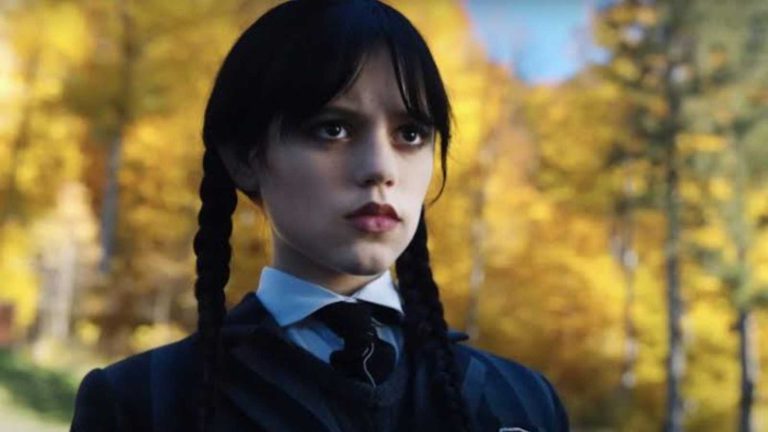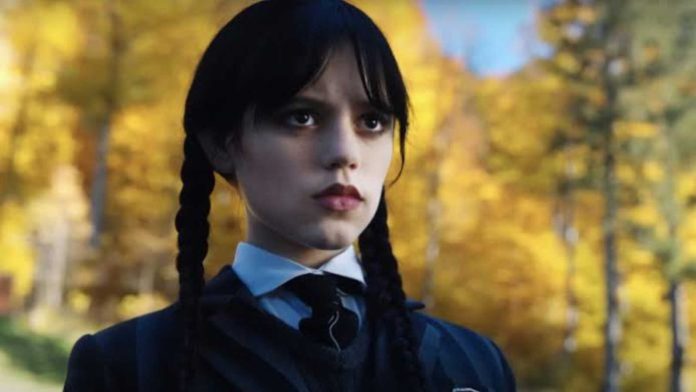 To make the Thanksgiving holiday spookier, Wednesday starring Jenna Ortega has arrived on Netflix on November 23rd, 2022. The series is inspired from 'The Addams Family', and it focuses on one of the most gothic members of the Addams family, Wednesday Addams. The New Yorker artist Charles Addams gave birth to the family in 1938. After the literary uproar, the family was adapted for television series, cartoons, and two feature films 'The Addams Family' in 1991 and 'Addams Family Values' in 1993.
In the films, Christina Ricci played the character that Ortega plays in the new series. She was the pioneer in making the character iconic. In the new series, Wednesday Addams has come to the Nevermore Academy for vengeance and to solve a mystery that involved her parents. While doing so, she has to forestall the killing spree amidst emerging psychic abilities. But, Jenna Ortega is borderline similar to her character. The actress confessed to running autopsies on animals in an interview.
Also Read: The Addams Family: Christina Ricci Comes Back But There Is A Twist
Jenna Ortega Confesses Performing Autopsies On Dead Lizards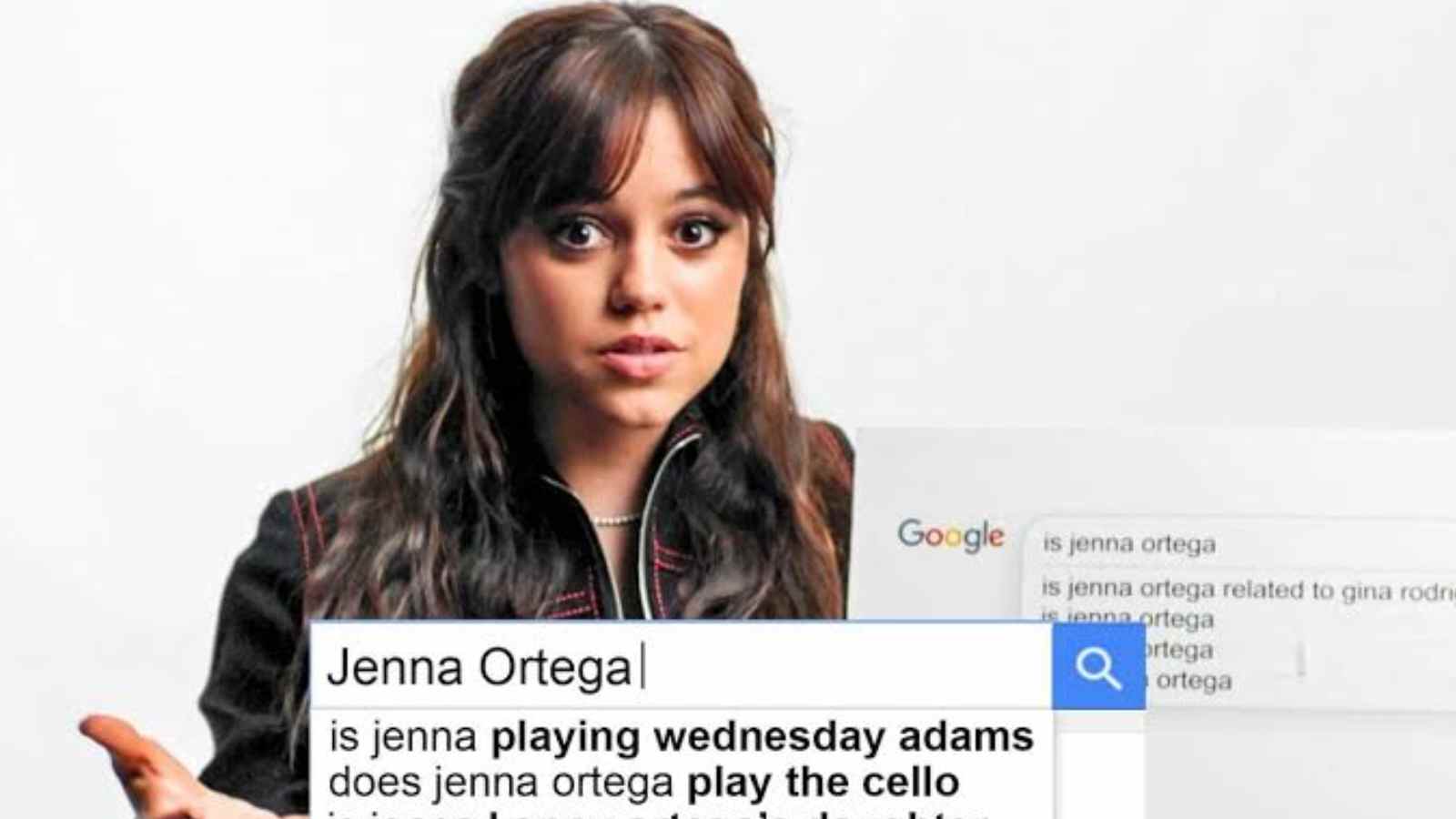 'Wednesday' is out on Netflix and tells the story of Gomez Addams and Morticia Addams' death-obsessed daughter, Wednesday Addams. The 'Scream' actress is portraying the character in the new series. Like her character, she was also obsessed with death, but in her case, it was dead lizards! During an interview with Wired on their 'Most Searched Questions' segment, she confessed to running autopsies on dead lizards.
The actress read one of the questions which said, 'Are Jenna Ortega and Maddie friends?' To this, she responded, "I'm assuming they're talking about the beautiful, wonderful baby angel face Maddie Ziegler. And the answer is yes. She's one of my greatest friends ever. She was somebody that I instantly clicked with." But, she revealed that due to the common trait of weirdness, they both bonded.
In Maddie's case, she is goofy when it comes to weirdness. Like she "breaks out into a character or movement or makes faces.", but the 'You' actress is darker. She confessed, "I'm a weirdo in, like, (I) used to perform autopsies on little animals when I was younger," she said. "Like little lizards that I found that were dead in my backyard."
Also Read: Jenna Ortega's Look As Wednesday Addams Unveiled By Netflix. Watch Teaser
Twitter Compares Her Behavior To Jeffrey Dahmer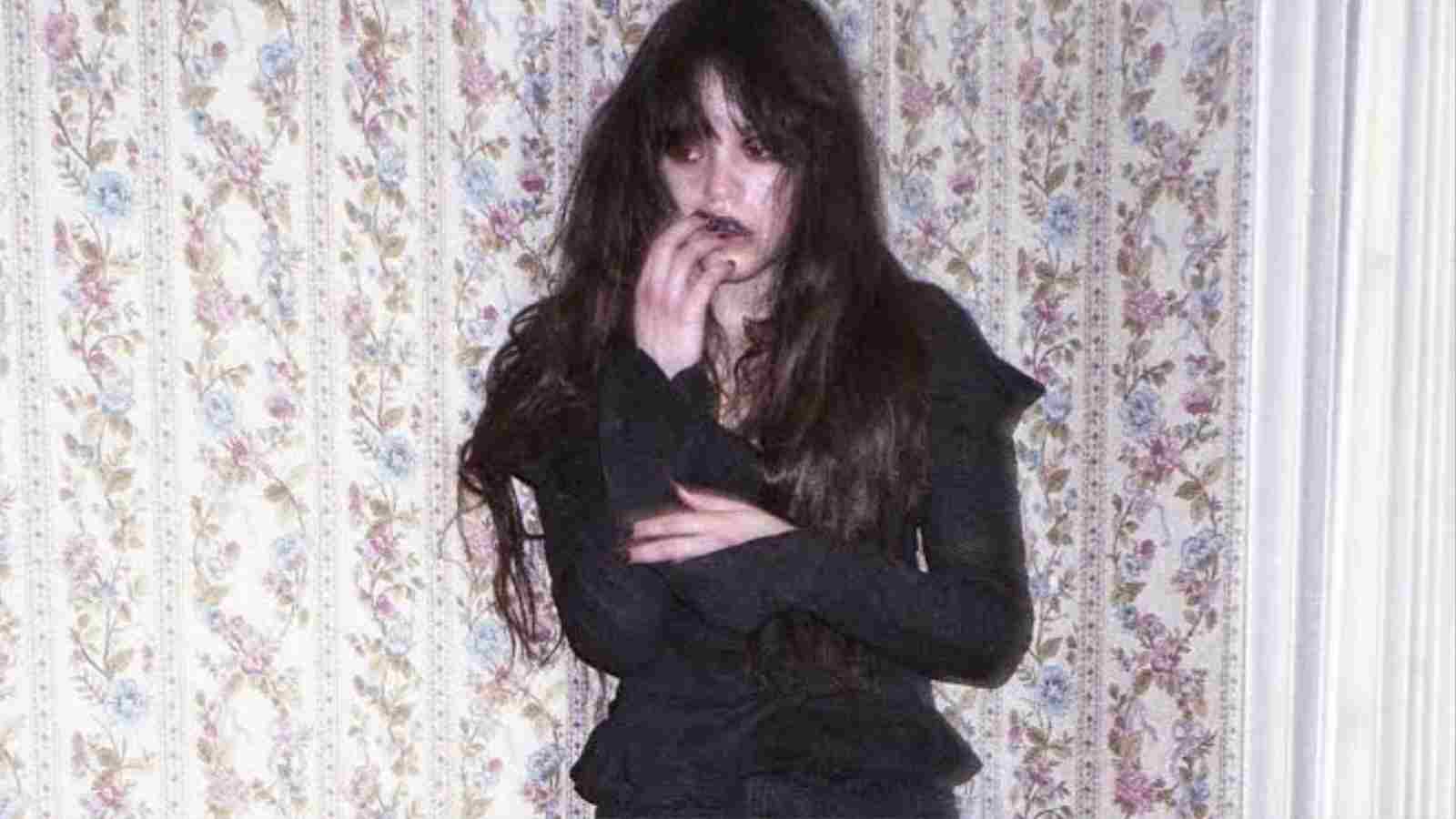 Jenna warned us about her dark and twisted behavior! On the red carpet of the premiere of the series, Ortega wore a black veil as a tribute to Wednesday Addams' personality. On November 17th, 2022, she appeared on Jimmy Kimmel and narrated her experience working with Christina Ricci, where she was kind of dark around her.
She said, "I feel like I personally made it a little weird. She was really sweet about it. Me? It was one of the most awkward experiences I've ever had."
The actress continued, "I think, socially, I can be kind of hard to communicate with at times. And sometimes I would say something as a joke, and I think I have a very dark sense of humor, and she would go, 'Uh, that's dark.' " But, Twitter is concerned of her 'Dahmer' behavior.
Jenna Ortega should've kept her doing autopsies on dead animals when she was little to her self cause that's some Jeffrey Dahmer shit😭😭

— carly (@_ladybored) November 18, 2022
She's always SCARY to me.

— BlackIsKING👑🇨🇦 (@TheRealMoranga) November 23, 2022
tw/cw: mention of animal death
.
.
.
jenna ortega talking about the "autopsies" she did on animals she found is so fucking gross and disturbing. it's not quirky and different, it's awful and concerning.

— claire | active era ?! (@peachy_fleur) November 23, 2022
soooooo Like the Wednesday Addams Actress Jenna Ortega performed autopsies on dead animals… remind me how jeffery dahmer became psycho?

— Ariel Marie (@Lunariel13_) November 23, 2022
JENNA ORTEGA USED TO PERFORM AUTOPSIES ON LITTLE DEAD ANIMALS WHEN SHE WAS YOUNGER ???? GIRL WAS MEANT TO BE WEDNESDAY

— k (@cvpacetic) November 17, 2022
Also Read: Top 25 Animated Horror Movies