An unusual spectacle was witnessed on Friday night by talk show enthusiasts. The studio audience at Tonight Show and Jimmy Kimmel Live was stunned when the hosts of the respective shows Jimmy Fallon and Jimmy Kimmel swapped their places and hosted each other's shows to honor the tradition of April Fool's Day. Jimmy Kimmel flew to New York to host The Tonight Show and Jimmy Fallon traveled to Hollywood to surprise Jimmy Fallon's studio audience.
Fallon Hosted Hugh Jackman And Bridge Everett on Jimmy Kimmel Live!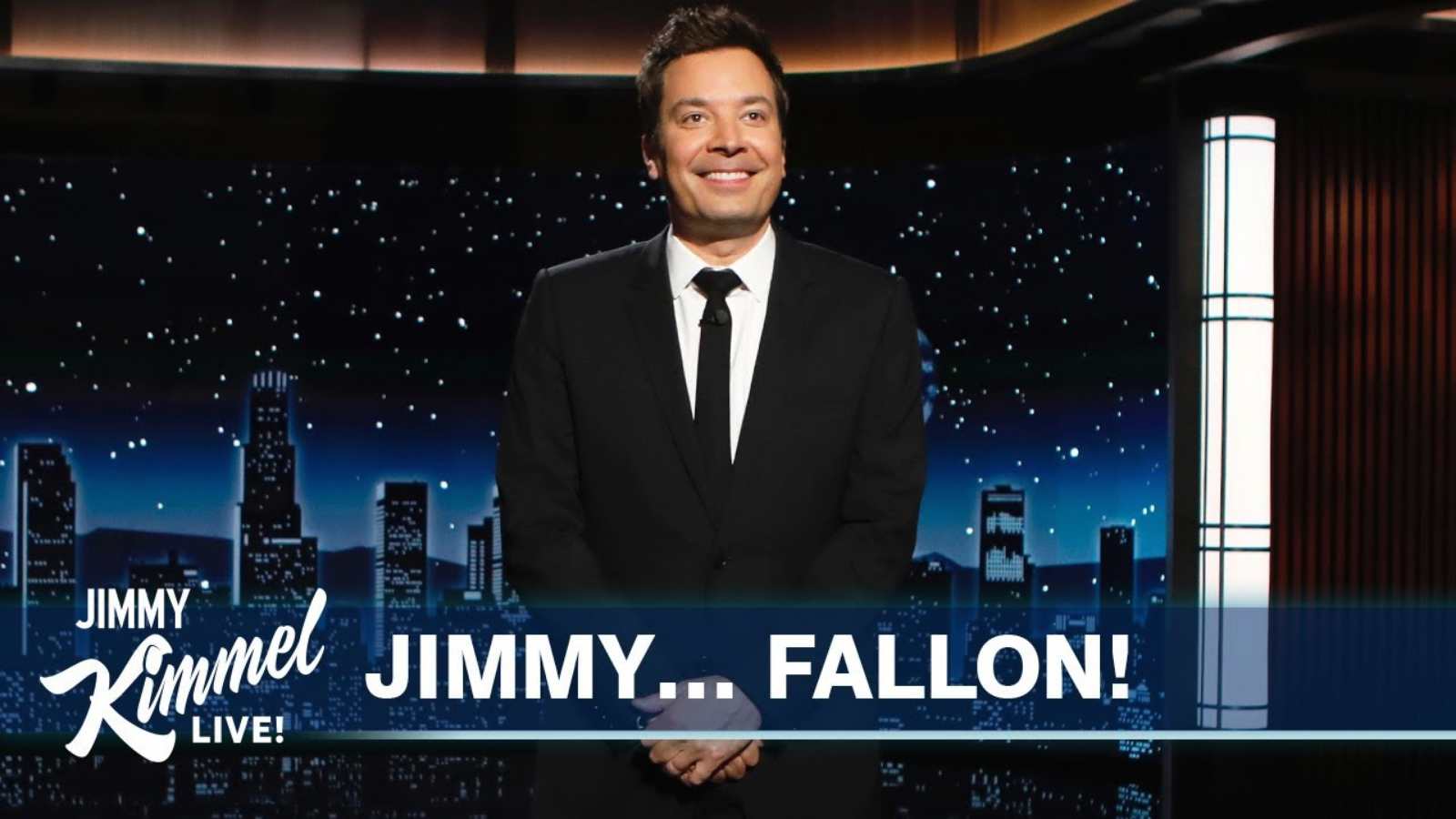 Fallon entered the Capitan Entertainment Center at Jimmy Kimmel Live! to a surprised audience who were not aware of the swap prank that they witnessed the other night. The studio audience was shell-shocked looking at Jimmy Fallon and sprang to honor the host with applause that flooded the studio. Fallon went, "Hi I'm Jimmy," the thunder of surprise and applause continued and he said, "Settle down, you're going to offend the other Jimmy." 
Fallon also joked about the infamous Will Smith and Chris Rock incident. He said, "For surprises on ABC this week, this one's a distant second." Fallon revealed that they have been working on this for four years now. He also admitted that he felt like they were in a "late-night multiverse" imitating Spider-man.
There was a Twitter user who predicted this swap. More like he wanted to see them hosting each other's shows. At the show, Timberlake came out disguised as Matt Damon and Fallon said, "Jimmy Kimmel would love it if you signed something.
He continued, "But then I was thinking about it, Jimmy would really want something more from Matt Damon if he was on the show." He asked him to spray paint Jimmy's desk. Timberlake agreed and painted "I [a heart] Matt Damon." Matt Damon and Jimmy Kimmel had a fake feud about a joke that found its leg in the show.
Jimmy Kimmel Hosted Justin Timberlake Who Mimicked Matt Damon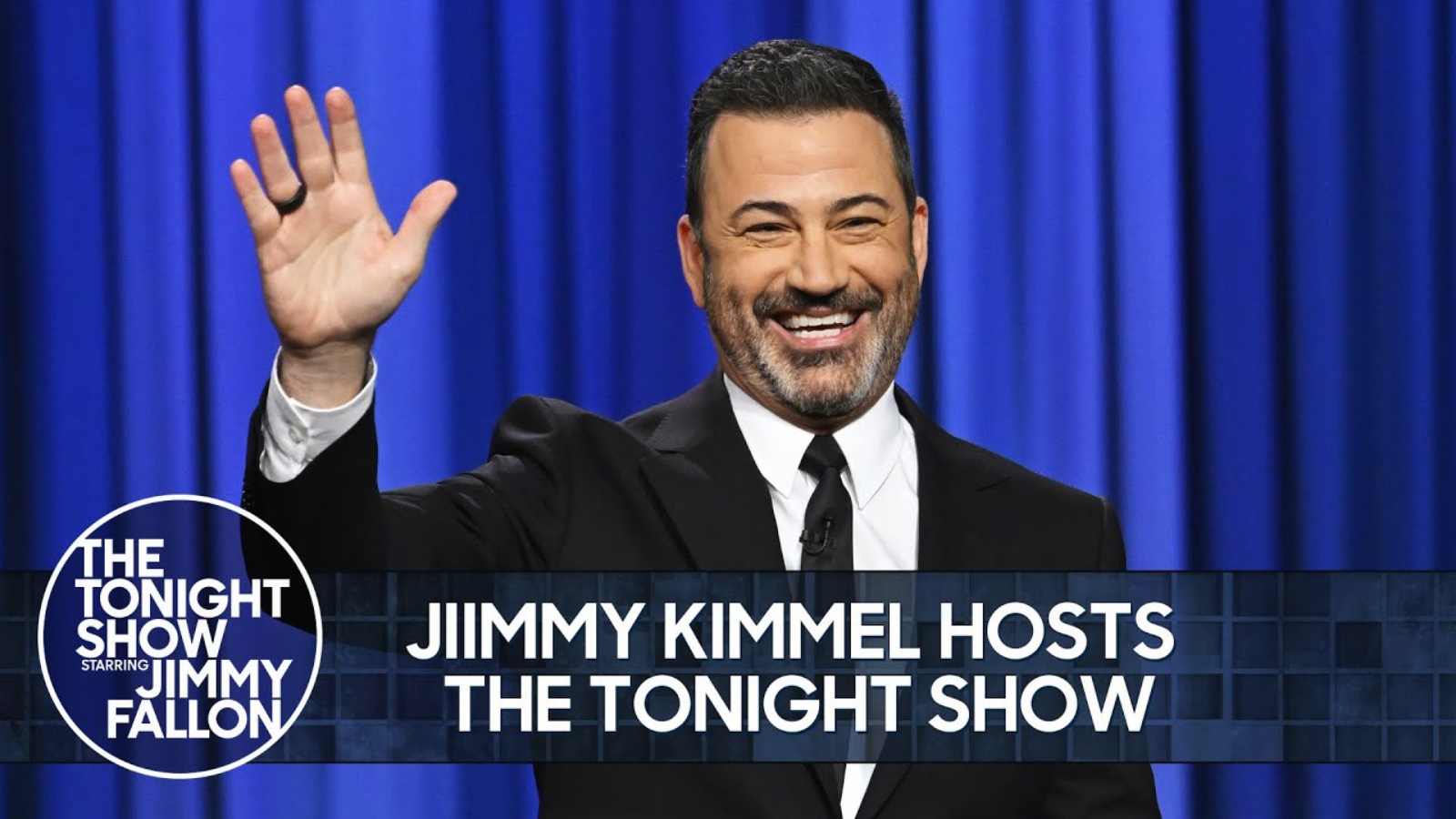 From 30 Rock Studio, Jimmy Kimmel took over The Tonight Show. Both of them had a Skype call to enquire about one another and how they feel about switching places. Kimmel talked to his beloved Guillermo asking him whether he took his Vitamins. To this, Guillermo answers in a witty manner, "Yes, I did take my Vitamin Tequila."
Kimmel proceeded with the show and admitted his love for New York. The host continued telling the New Yorkers about a crazy thing that happened in L.A. referring to the Chris Rock and Will Smith Altercation. He said, "So, um, you know the actor Will Smith? Oh, you've heard this story? I didn't know if it made it east. I'll skip then."
Both the shows had Red Hot Chili Peppers as the special musical guests. The band performed two songs from their new album "Unlimited Love". At Kimmel's show, they performed These Are the Ways and from 30 Rock Studio, they performed Black Summer.
The Talk Show Hosts Had Collaborations Before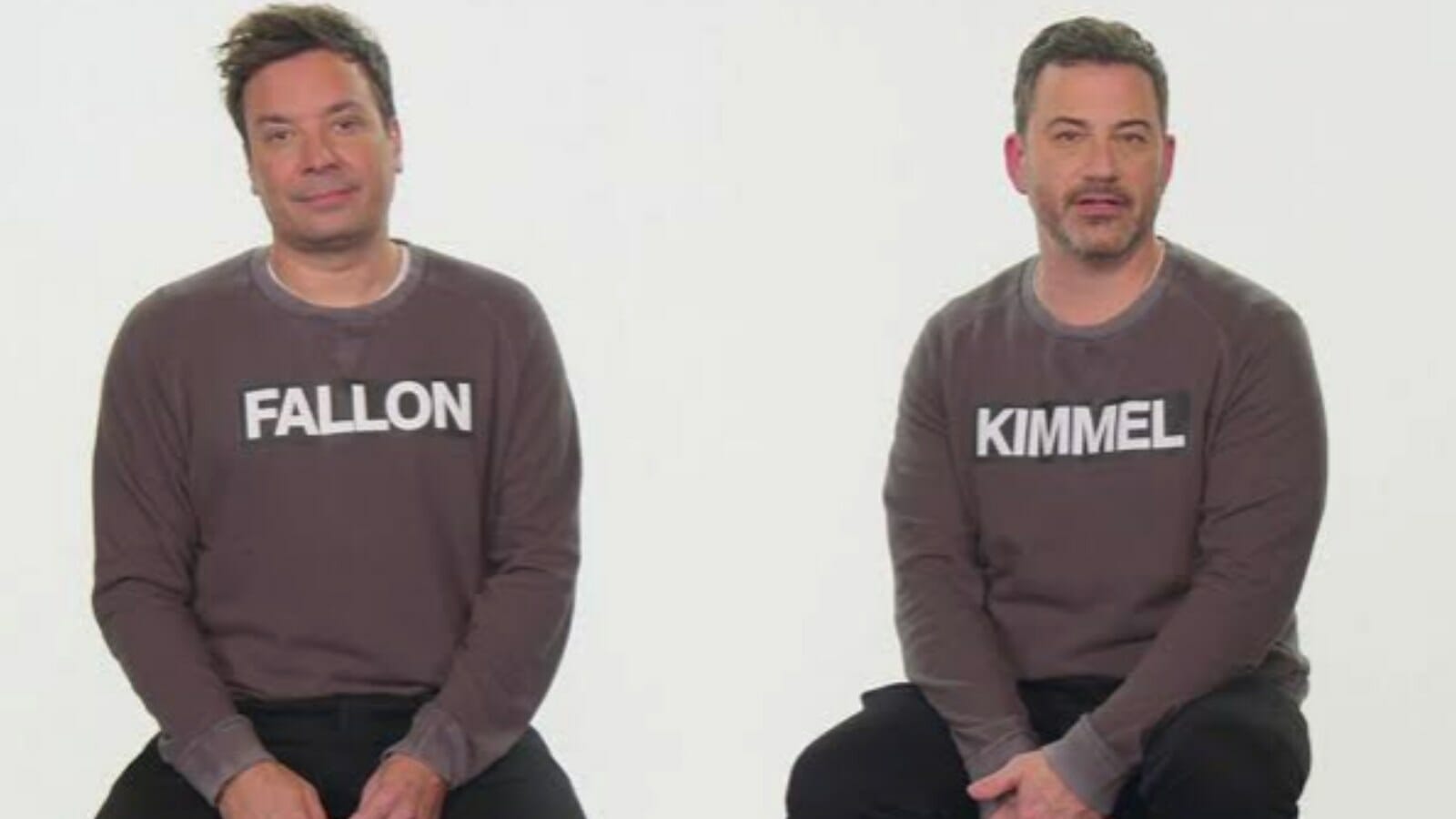 In October 2019, Fallon and Kimmel collaborated in honor of the Kimmel show shifting to Brooklyn, NY. The hosts also made a Public Service Announcement about the misconceptions due to the same first name they share and clarified, but in an epic comedic fail, they pointed out the similarities they have.
In September 2021, They hosted a Climate-Change Night joined by their fellow talk show hosts Andy Cohen, Stephen Colbert, James Corden, Seth Meyers, Trevor Noah, and Samantha Bee. One of its kind, Climate Night had each host talking on their shows about climate change and aimed at spreading awareness about the issue and making them participate to contribute to tackling it.
Also Read: Stephen Colbert Slams CBS, For Hiring Mick Mulvaney