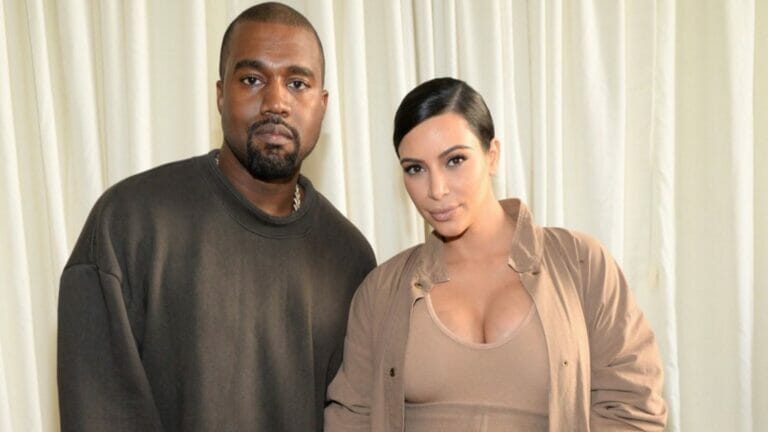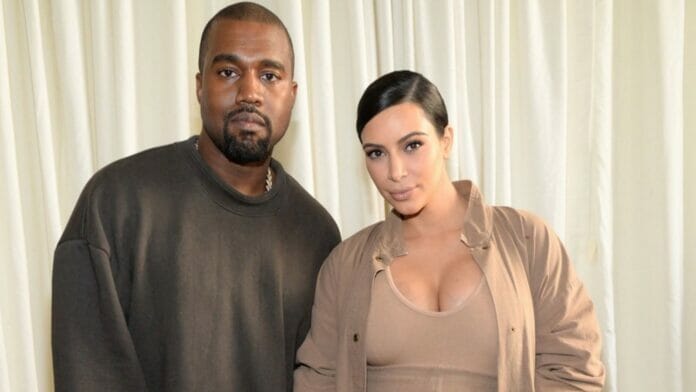 Kanye West and Kim Kardashian got a divorce last year. But unlike most of the other relationships as such in the industry, this doesn't seem a cordial one. The couple has four children together with North being the eldest of all. In the past few weeks, Kanye has mentioned plenty of times how Kim keeps the children away from him. And most recently, he objected to North being on TikTok.
The allegations by Kanye West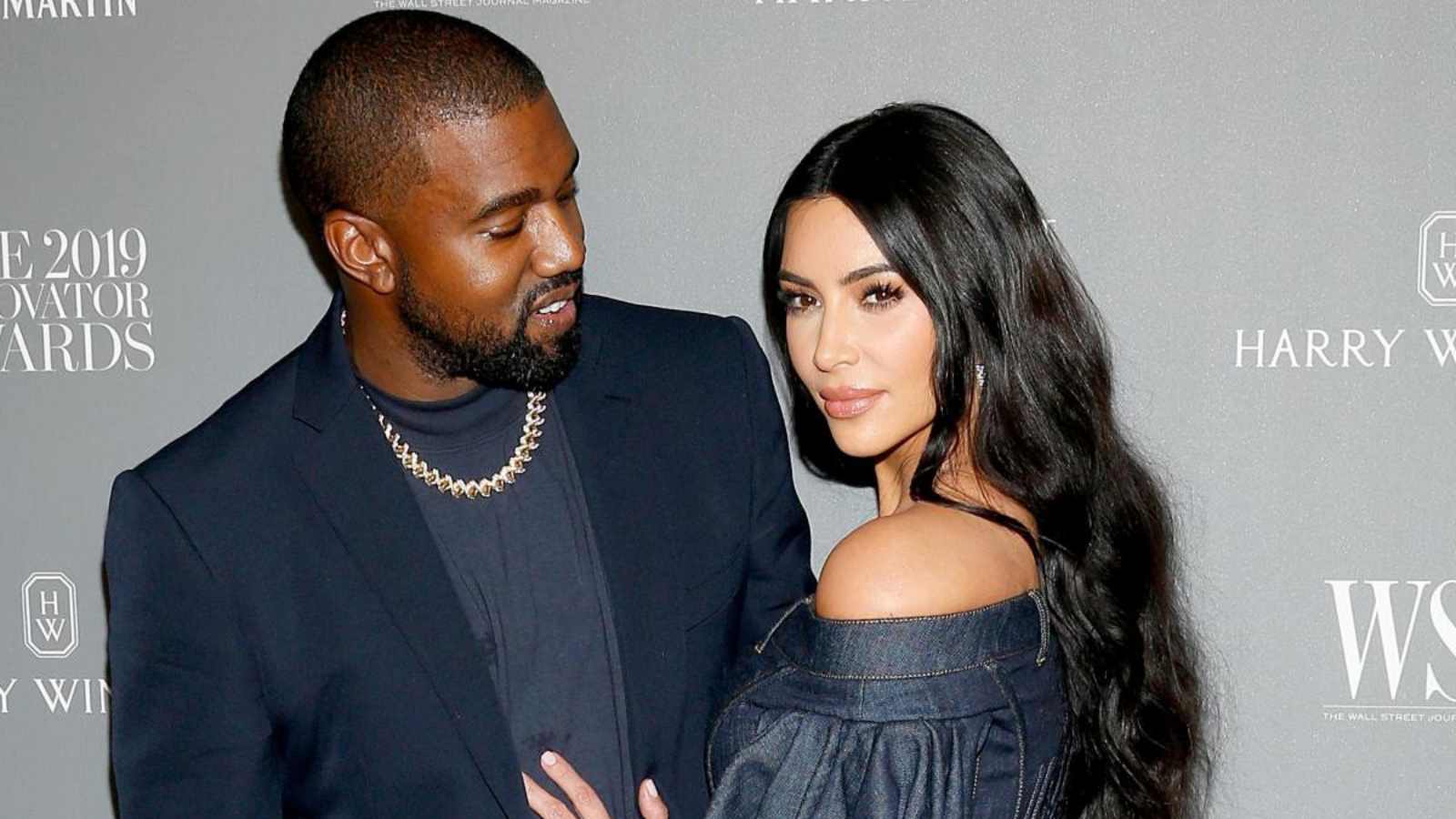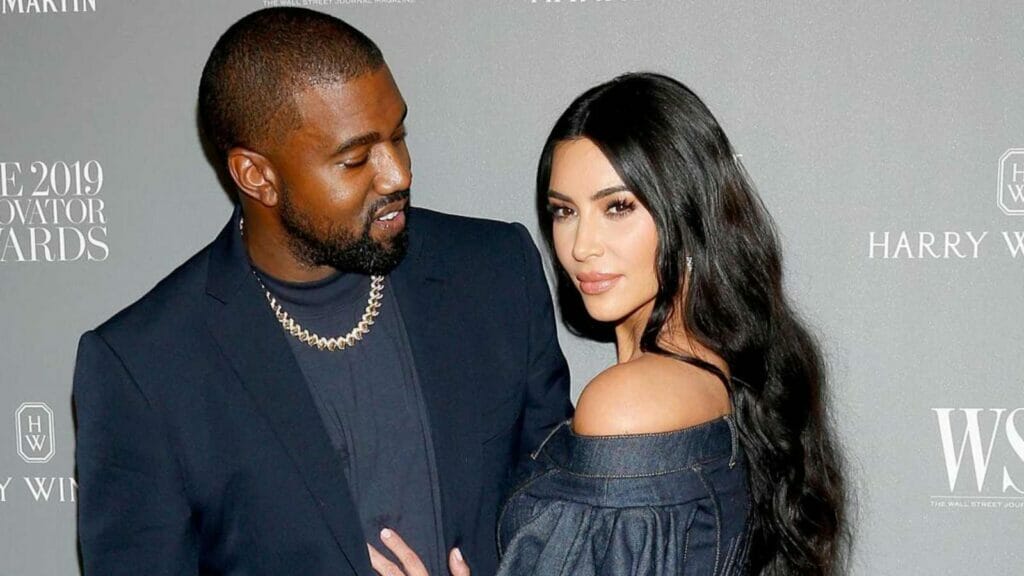 Kanye has been going on for weeks about Kim's parenting of their children. Kim is the primary caregiver of the children after the split. In a specific statement, Kanye mentioned that the security didn't let him come into the home when her daughter requested him to see something inside her room. Moreover, saying how the new boyfriend, Pete was inside.
Kanye has been open about all his concerns and allegations against Kim. He's been giving statements and even posting about it on his social media. Now, in a recent one, he's objected against North(8) being active on TikTok and how he can stop that.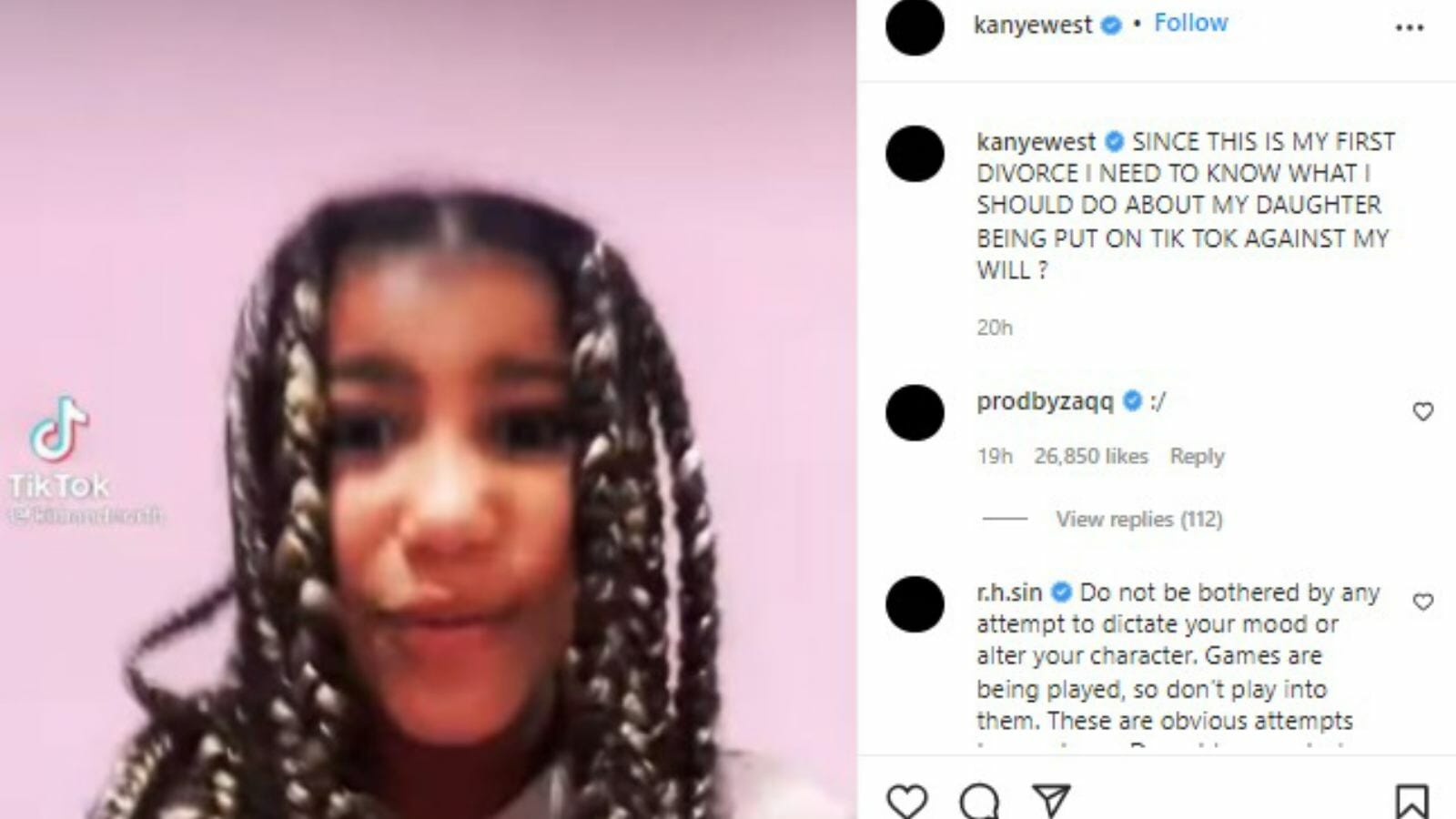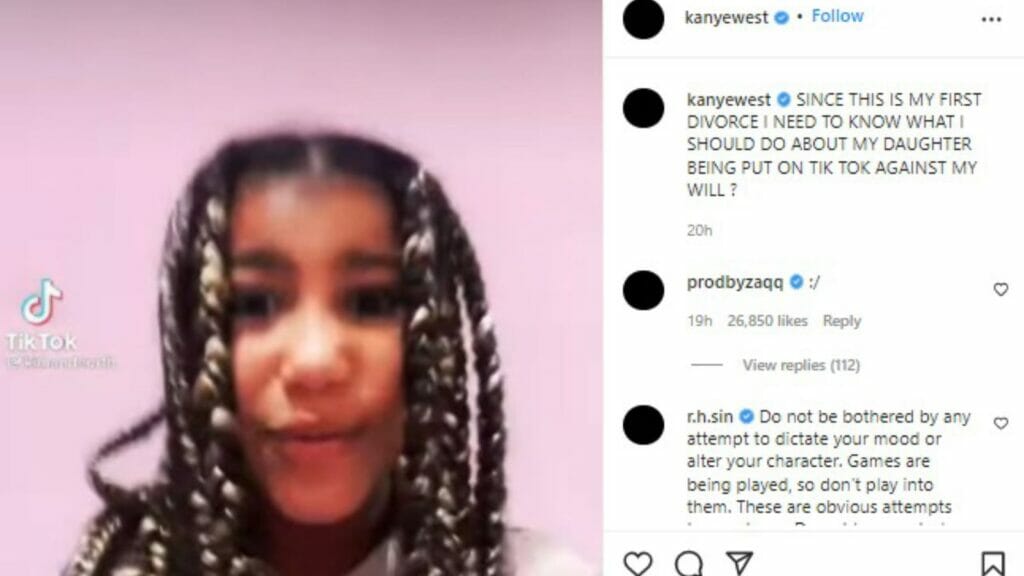 Kanye made a post about North being on the app in which he added a screenshot of her daughter on TikTok. Moreover, he even tagged Kardashian in the post. West captioned the post, "Since this is my first divorce I need to know what I should do about my daughter being put on TikTok against my will ?"
The response by Kim Kardashian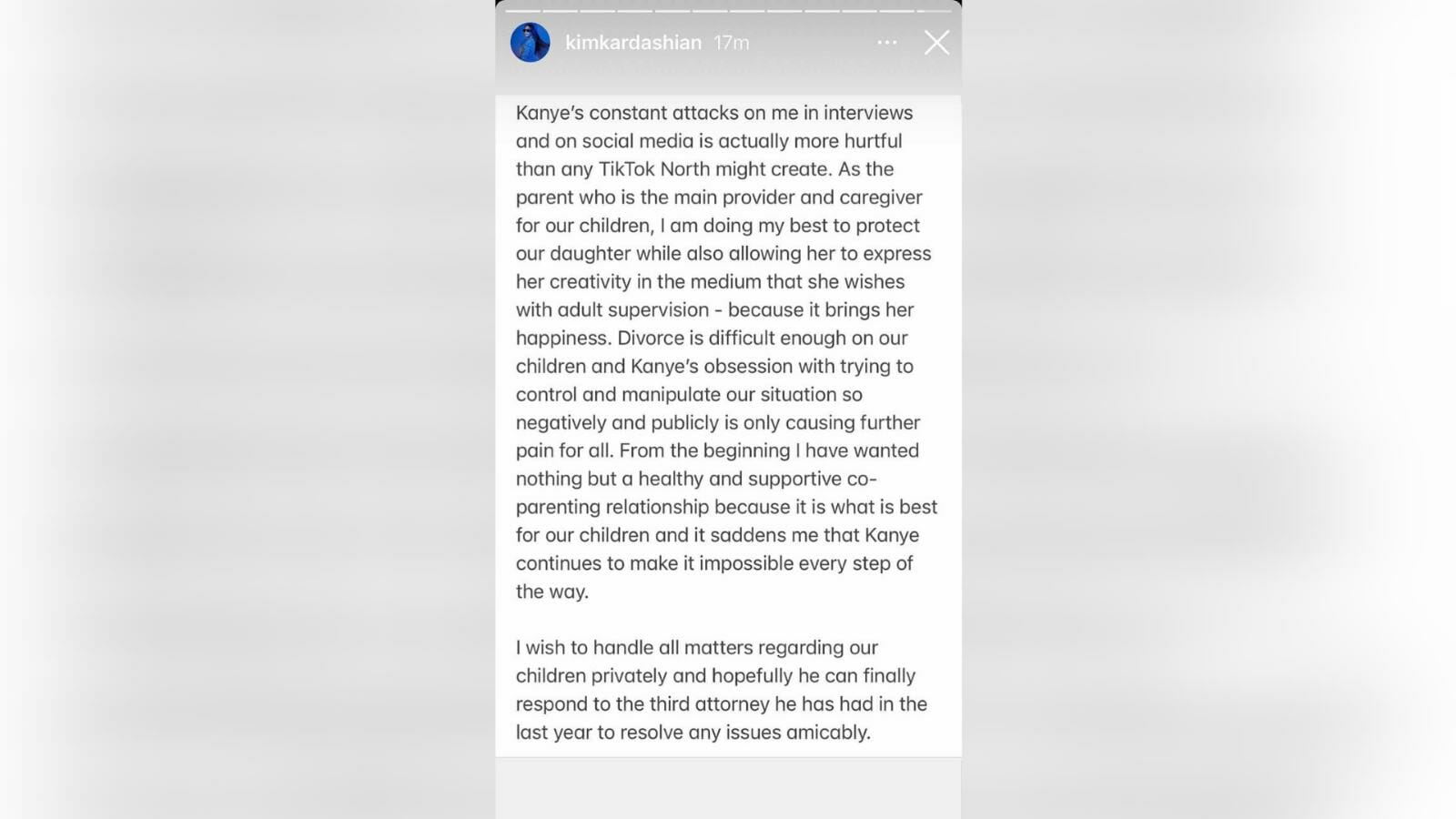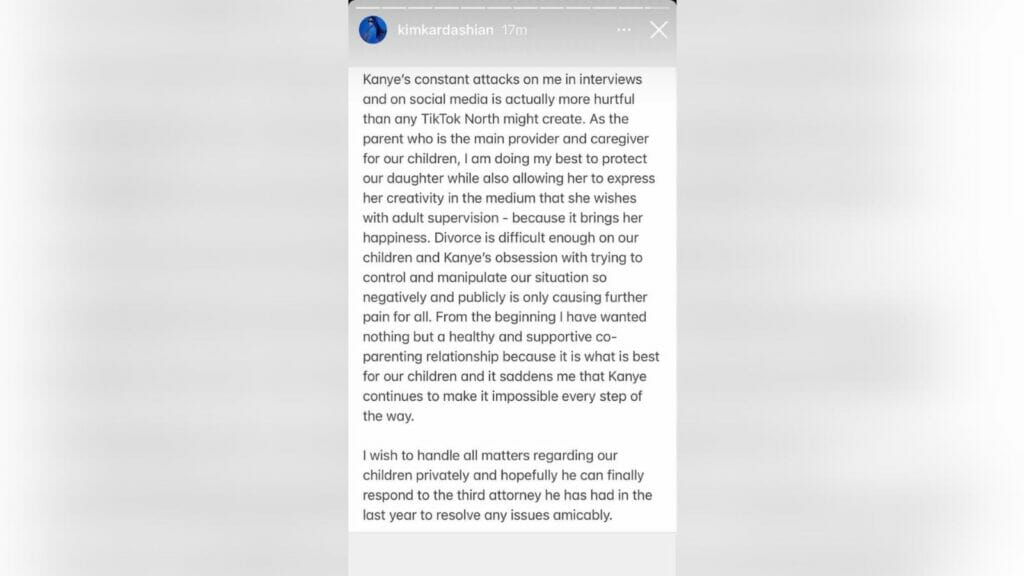 Kardashian is keeping a neutral stance about all this. Up until now, she was keeping shut about all the allegations. Sources close to her mentioned that even if the relationship between them is sour, she doesn't keep West away from the children.
Earlier, West allegedly said that she didn't give him the address to where Chicago's birthday was. However, the sources in response said, "Kim was under the impression he wanted to do his own celebration. She was fine about him coming to Kylie's house and is happy the kids can see them together…Kim and Kanye are not on good terms right now. She's really trying to keep the peace between them and for the sake of the kids."
Now, Kim herself responded to Kanye's post about North being on TikTok. The statement read:
"Kanye's constant attacks on me in interviews and on social media is actually more hurtful than any TikTok North might create. As the parent who is the main provider and caregiver for our children, I am doing my best to protect our daughter while also allowing her to express her creativity in the medium that she wishes with adult supervision—because it brings her happiness. Divorce is difficult enough on our children and Kanye's obsession with trying to control and manipulate our situation so negatively and publicly is only causing further pain for all. From the beginning, I have wanted nothing but a healthy and supportive co-parenting relationship because it is what is best for our children and it saddens me that Kanye continues to make it impossible every step of the way.
I wish to handle all matters regarding our children privately and hopefully, he can finally respond to the third attorney he has had in the last year to resolve any issues amicably."