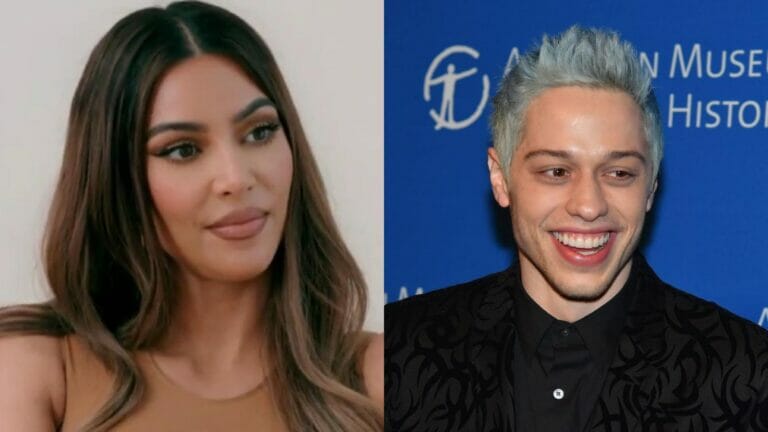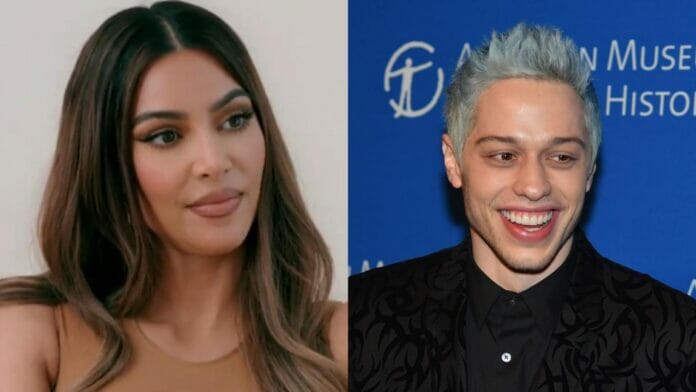 Kim Kardashian finally addressed her relationship with the SNL star Pete Davidson recently. The couple who sparked the romance rumors last year in October hasn't exclusively talked about the relationship yet. However, the relationship isn't a secret to anyone, thanks to Kim's ex-husband Kanye West's constant statements against Pete.
Kim Kardashian Talks About Pete Davidson And Her New Show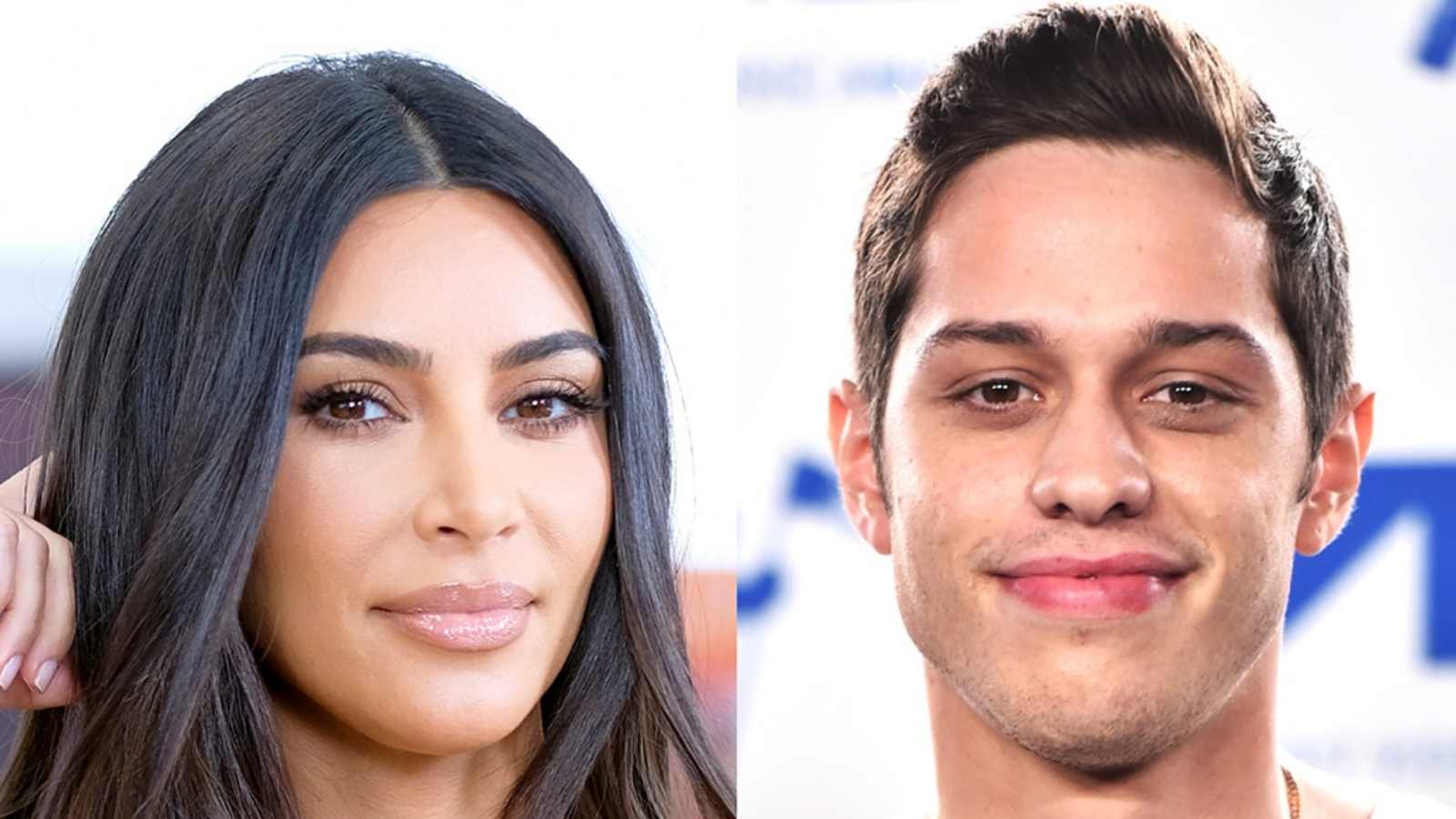 Kim Kardashian talked about the new Hulu show The Kardashians which is a rendition of the earlier show Keeping Up With The Kardashians. During an interaction, she opened up about how her relationship with Pete will make a part in the show. Kardashian shared that Pete won't make an exclusive appearance on the show. However, the timeline of her romance with her current partner will feature in the show.
"I have not filmed with him," she said referring to Pete. She continued, "And I'm not opposed to it. It's just not what he does. But if there was an event happening and he was there, he wouldn't tell the cameras to getaway. I think I might film something really exciting coming, but it wouldn't be for this season."
She added that she'll share about how both of them met and other details like who approached whom and things like that. "I'm definitely open to talking, and I definitely explain it," Kim said. This interaction marks the first-ever instance where Kim publically talked about Pete Davidson and her relationship with him.
Pete And Kim's Relationship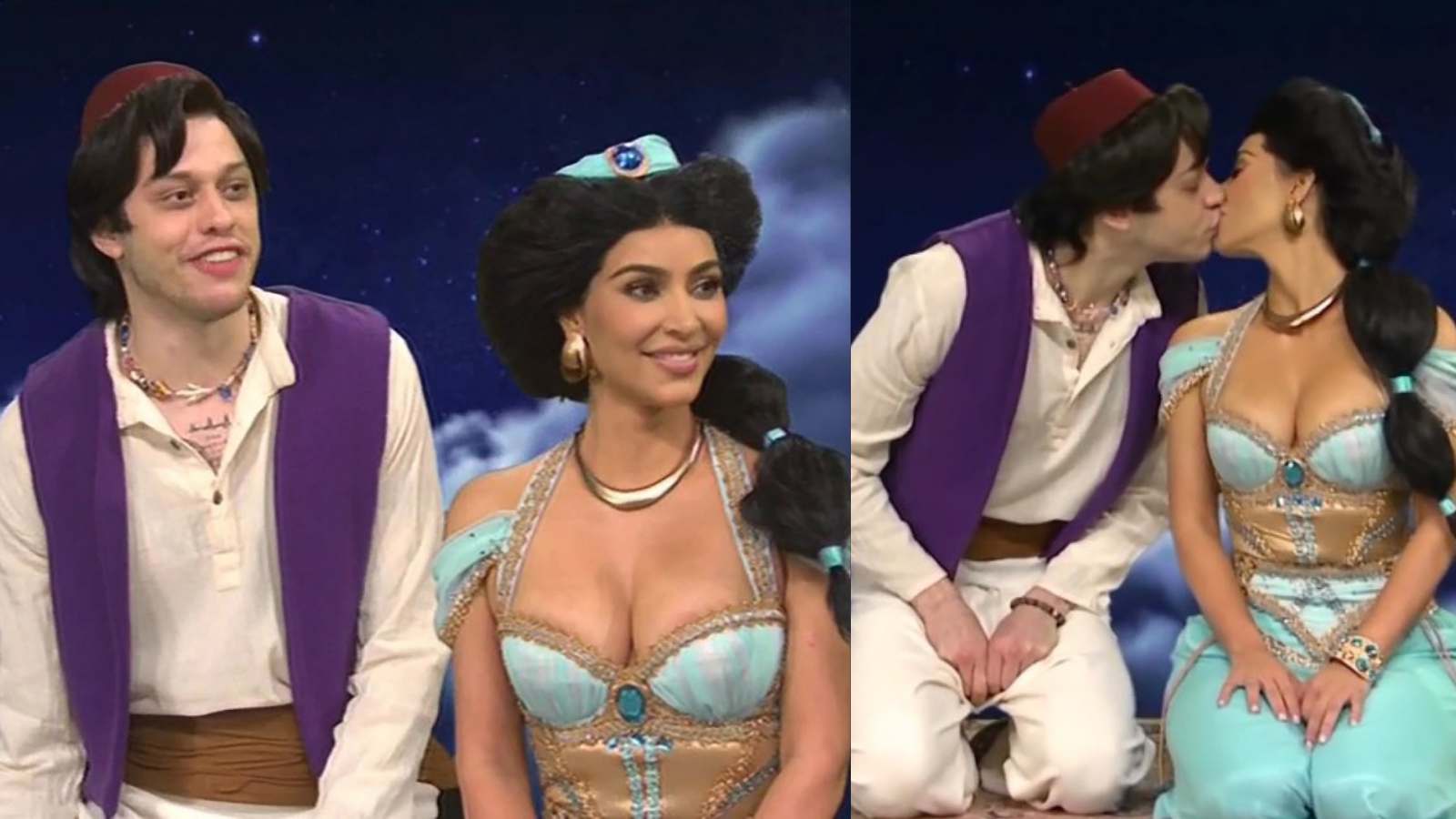 Pete Davidson and Kim Kardashian bonded when Kim hosted a Saturday Night Live episode in October 2021. Dating rumors about the couple hit the headlines within the same month when they were spotted together on an outing. They further made many such appearances solidifying the rumors. However, Kanye West did his part in sensationalizing the new relationship of his ex-wife.
Kim and Pete never officially disclosed their relationship and mostly maintained a silent stance on it. However, Pete recently mentioned Kim as her girlfriend in one of his recent interviews. As Pete was explaining his free time routine he said, "If I'm off, I just either hang with my friends or chill with my girlfriend inside. So I don't do much." The Kardashians will hit Hulu and Disney+ screens on April 14.
Also Read: Supermodel Gigi Hadid To Donate Her Earning To Support Ukraine Amid War