The war between Israel and Hamas is intensifying as days pass by! Since October 7, 2023, Israel and the militant organization have been at war after the latter attacked the country. Israel retaliated with air strikes on the Gaza Strip. The death toll is rising in Israel, the West Bank, and the Gaza Strip. Celebrities have been extending their solidarity, but the Kardashians, including Kim Kardashian, have been under attack for their ignorance.
The Kardashian-Jenner clan has been selectively political, but they made sure that they were on the right side of history. Kim Kardashian was very actively campaigning for Hilary Clinton. The Kardashians have been voicing support for the Armenian cause. However, as the Israel-Hamas war is ongoing, there is radio silence from the Kardashians and Jenner. But Kim, in a live stream with her daughter North, avoided recognizing the Palestinian flag and instead said that it was a Brazilian flag.
Related: Top 10 Kardashian-Jenner Sisters Scandals
Kim Kardashian Avoids Telling North West About Palestinian Flag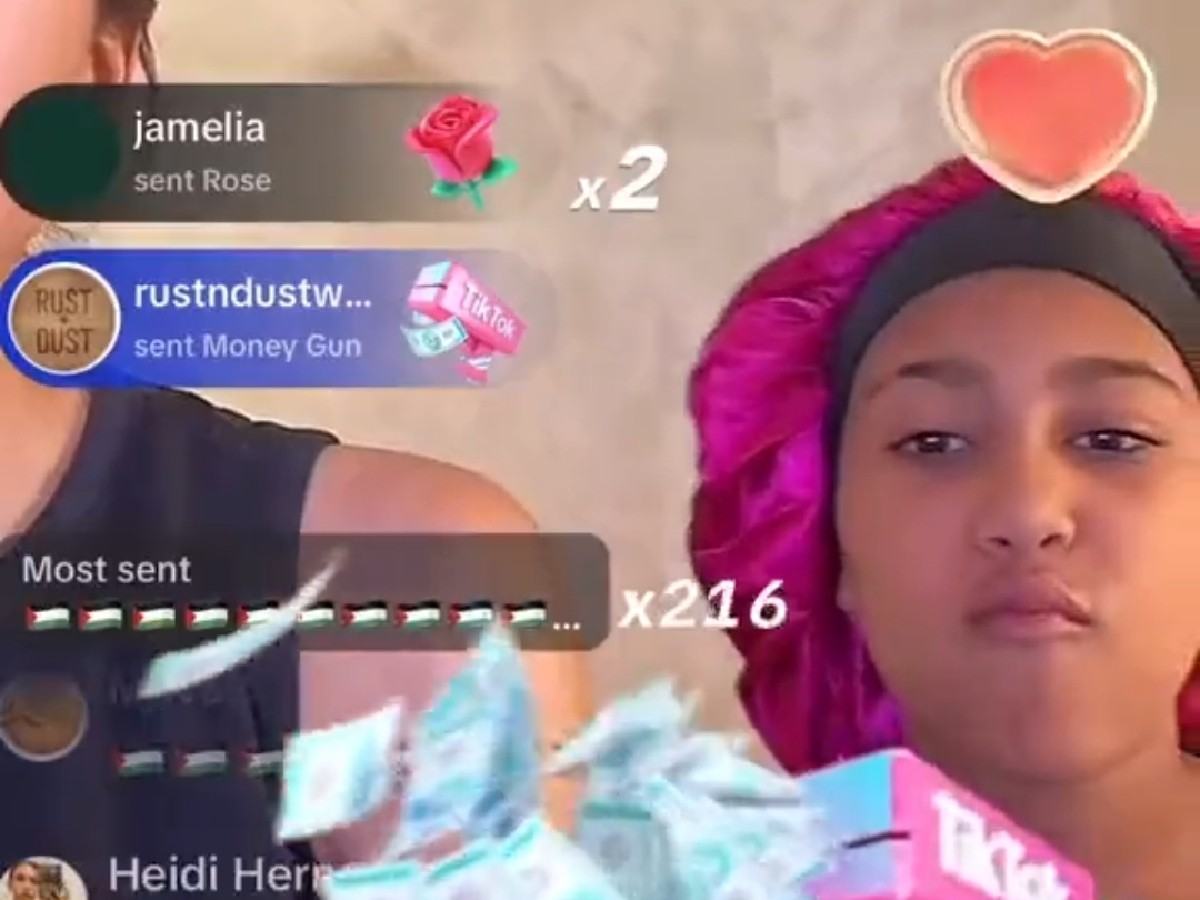 Most of Hollywood has alluded to its stance on the ongoing Israel-Palestine war. They have sided with Israel, with a few celebrities siding with Palestine. Celebrities like Jamie Lee Curtis, Quentin Tarantino, and others have shown solidarity with Israel. The war has caused major damage, with a recent air strike on a hospital in Gaza killing 500 people.
Amongst all the celebrities, the Kar-Jen clan has been tight-lipped, but recently, Kim Kardashian dodged the topic of war during a livestream with her daughter North West. During the live, North saw the Palestinian flag getting likes, asking Kim, "What is that flag?" The SKIMS owner paused before answering the question and said, "That's Brazil. That's where [inaudible] Neymar is, because we are talking about all the soccer stuff."
In Case You Missed: Kim Kardashian And Kanye West's Kids North And Saint To Make Their Debut In Hollywood
Netizens Have Mixed Reaction To The Reality TV Star Dodging The Question
When the war between Israel and Hamas broke out, Kylie Jenner posted a story on Instagram to her 400 million followers. It was from a pro-Israel non-profit organization, Stand With Us. The post had the Israeli flag: "Now and always, we stand with the people of Israel!" She immediately deleted the story, as she received major backlash for it.
Now, Kim Kardashian has been receiving mixed reactions from netizens for not telling her daughter about the Palestinian flag so as to avoid the political conversation.
Kim needs to be stopped 😂

— andradelouhan (@andradelouhan) October 19, 2023
See how lies just roll off a Libra's tongue?

— Nile (@nilodile) October 19, 2023
The other parent would've said much different. 😂😂

— 🔮 Heroin(e)✊🏽🐝⚠️K (@NeverAnother1) October 19, 2023
Some netizens supported Kim's decision to protect North West from getting into a poltical conversation.
Yeah cos she doesn't want her child knowing about d war. It's her perogative to shield her kids from such info if she wants

— Uchay (@peakoko) October 20, 2023
maybe she just doesnt want to explain a literal war to her 8 yo child?

— fk_twigs (@fk_twigs) October 19, 2023
You Might Also Like To Read: Kim Kardashian Admits To How Her Kids Have "Completely Taken Over" The House