BTS has a huge fan following not just amongst the commoners but also amongst the celebs. Camilla Cabello, Ed Sheeran, Halsey, and John Cena are some of the best-known Bts Fans. It's impossible not to fall in love with the septet, thanks to their heavenly vocals, inspiring lyrics, and amazing dance moves. Machine Gun Kelly finds him awe-struck by BTS too!
Where Did Machine Gun Kelly Shared His Wish?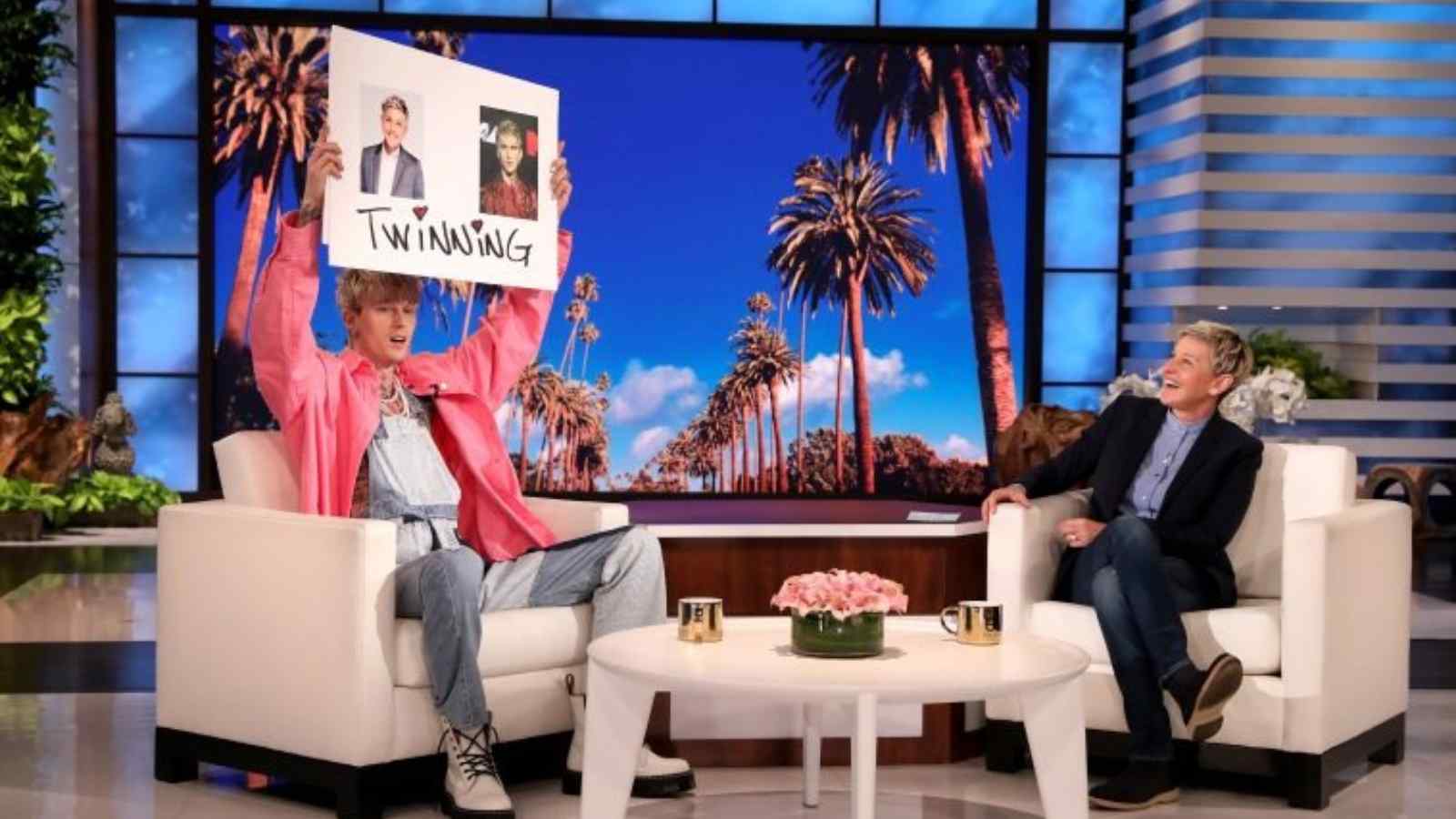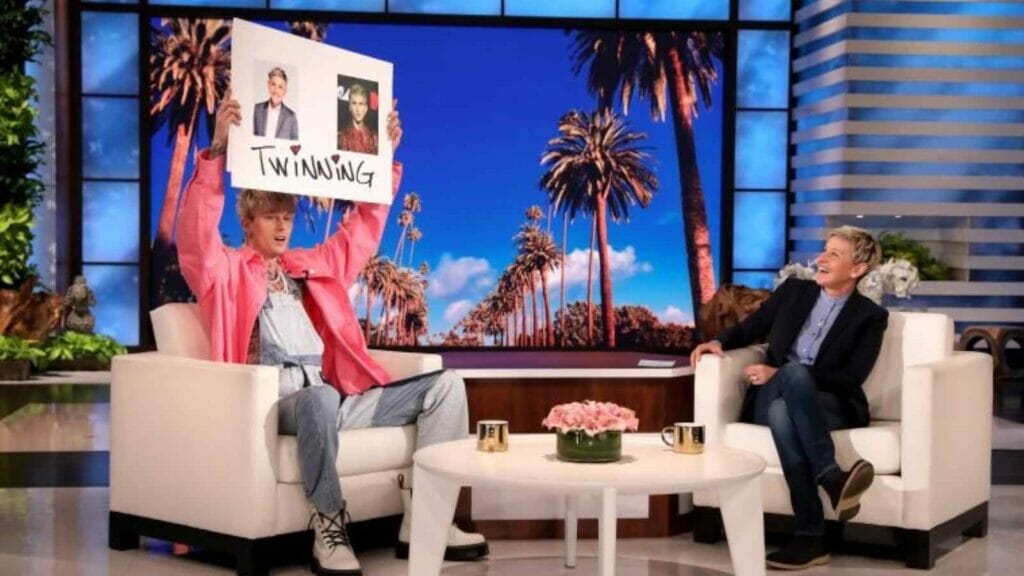 On 7th March Kelly had appeared on The Ellen DeGeneres Show, where he was caught admitting his fandom for BTS. He said he loved BTS a lot. He is a huge fan of BTS. And one can see this by the statement that he had made at The Ellen DeGeneres Show. He had said that he loved BTS so much that he wanted them to come to his wedding with Megan Fox and perform for them. Cannot believe it right, but yes this did happen.
While playing a round of "Burning Questions," where Ellen DeGeneres asks random questions to her guests, MGK had unveiled his love for BTS. Ellen DeGeneres inquired of MGK as to which band he would like to perform at his wedding.
All About MGK's Favourites In BTS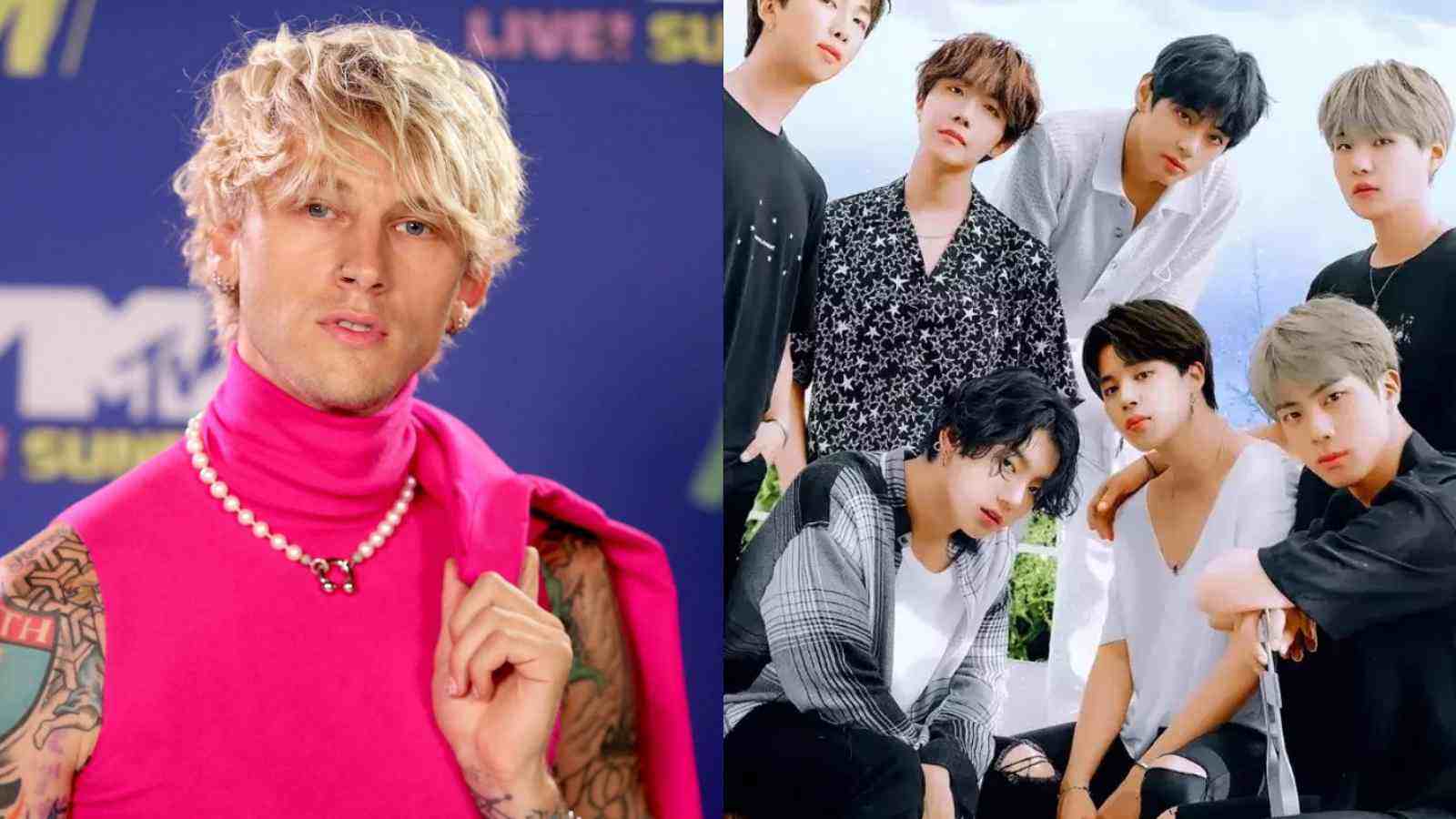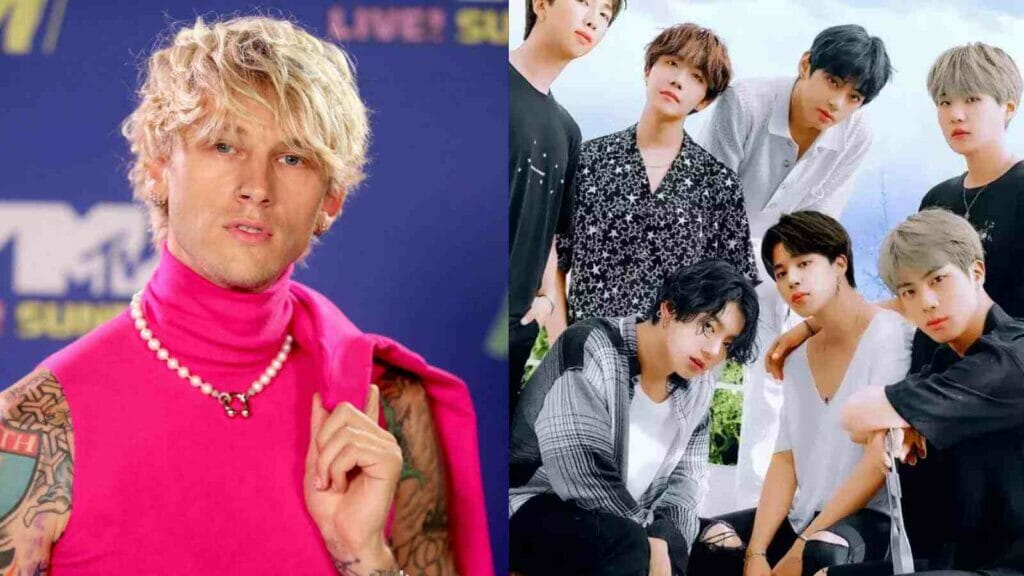 Machine Gun Kelly as such did not elaborate much about who his favorite BTS Member is or what his favorite BTS song is but he elaborated on his meeting with the BTS. MGK had first met the band in the year 2017. MGK met them at the Billboard Music Award in 2017. The reaction of the group after meeting MGK was that they were stoked to meet him. In one of the BTS's interviews with Yahoo in the year 2017, BTS members said that they were a bit embarrassed while meeting MGK. This is because they did not have a translator with them and they were too a huge fan of MGK. Suga even said to MGK that he really loved his music, songs, and videos.
We really hope that the BTS and MGK will be reunited at the BBMAs in 2022. Better yet, fans suggest that they should work together on a new single, perhaps a wedding song, and make MGK's wedding wish come true. Fans really look forward to this collaboration.
Also Read: "I'm Not Your Wife"- Megan Fox After Being Announced As Machine Gun Kelly's Wife At NBA All-Star Game