One of the hottest controversies in the entertainment and NBA worlds is the relationship between Michael Jordan's son, Marcus Jordan, and Scottie Pippen's ex-wife, Larsa Pippen. The relationship made ripples, causing contention between the former Chicago Bulls players. However, since 2022, Larsa and Marcus have been going strong despite his father's disapproval.
Before Marcus Jordan, Larsa Pippen had a short fling with the rapper Future. The rumors date back to 2016, when it was speculated that he was hooking up with Scottie Pippen's now-estranged wife, Larsa Pippen. It is alleged that it was the reason why the ex-basketball player filed for divorce. However, the relationship did not last long, and she parted ways with the rapper. Now, she is in a seemingly happy relationship with Marcus Jordan, but he has a condition if he marries the reality TV star.
Related: $2 Billion Worth Michael Jordan Breaks Silence On Son Marcus Dating His Former Teammate Scottie Pippen's Ex-Wife Larsa Pippen
Marcus Jordan Wants Disgruntled Father Michael Jordan To Be His Best Man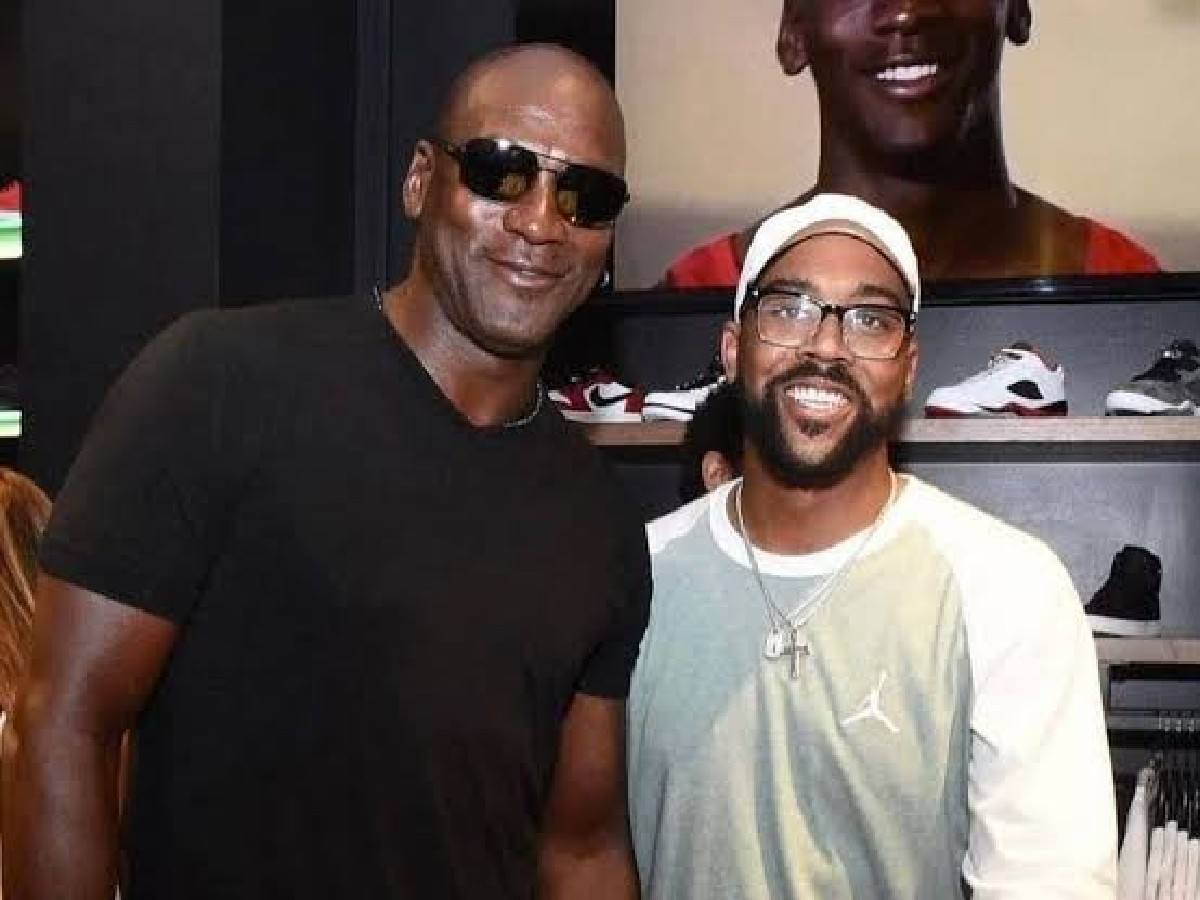 Marcus Jordan's relationship with Larsa Pippen had a rocky start. Already, the Future controversy made her life difficult; the relationship started a feud between Michael Jordan and Scottie Pippen. Though Scottie has not officially spoken about Larsa's relationship, Michael Jordan has disapproved of the relationship.
During an interaction with TMZ in Paris, reporters asked if he approved of his son's relationship with Scottie Pippen's ex-wife. He laughed off at first, but when the reporters pressed him for an answer, he said no.
Marcus Jordan reveals that he wants his dad, Michael Jordan, to be the best man when he marries Larsa Pippen. 👀💍 pic.twitter.com/D5ohbefKbm

— Pablo Torre Finds Out (@pablofindsout) October 31, 2023
Marcus Jordan wishes that Michael Jordan would be the best man during his wedding to Larsa Pippen. During the Pablo Torre Finds Out podcast, Marcus said, "I was the best man at his wedding and the best man at my brother's wedding, so obviously, we'll keep the tradition going."
He plans to do two weddings, an intimate one for the Jordans and family and one "that's a little more public." Did we get a wedding date? No. The couple is still sorting out the details, so it is not concrete yet.
In Case You Missed: "An Easy Fit For Our Family": Larsa Pippen On The Bonding Her Children Have With Her New Boyfriend Marcus Jordan
The Star Player's Disapproval Traumatized Larsa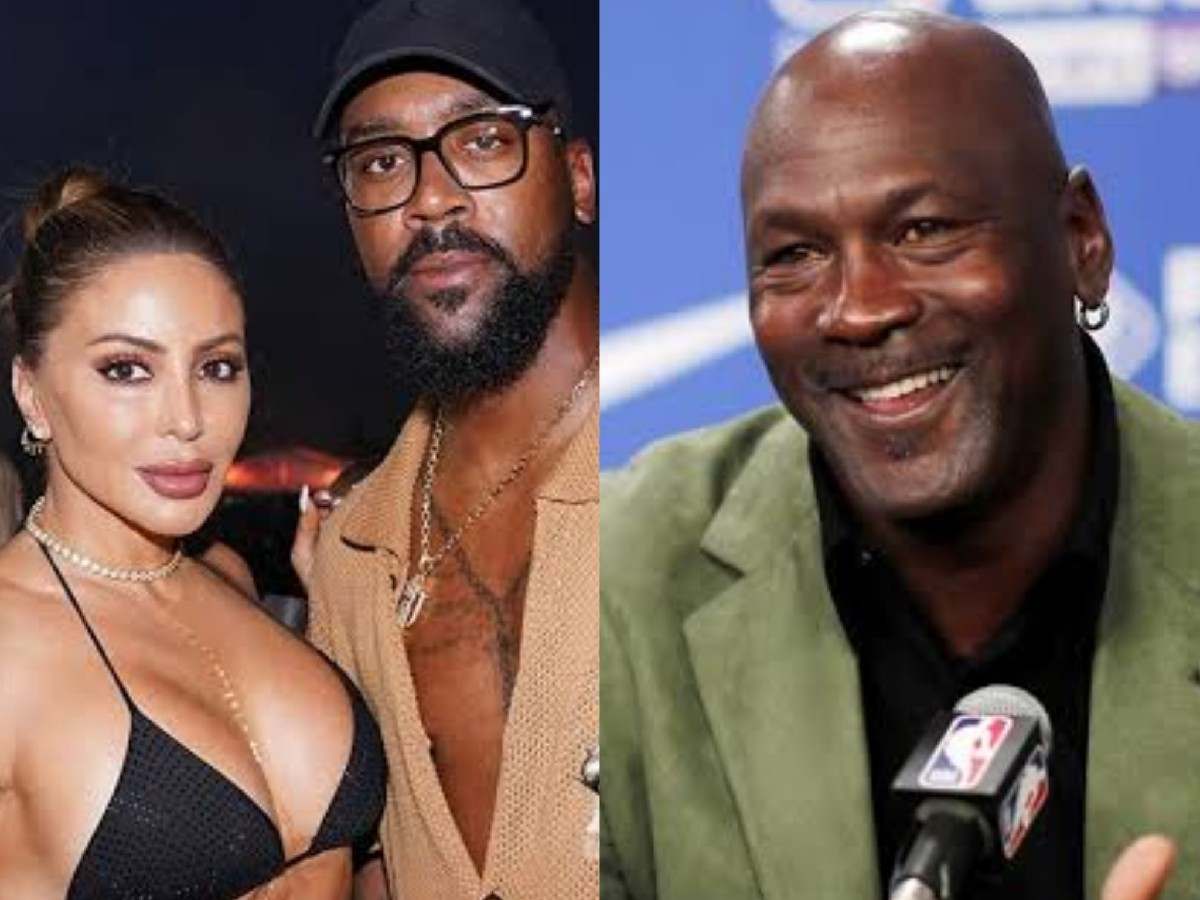 During the Separation Anxiety podcast, Larsa Pippen confessed to being traumatized by the disapproval of Michael Jordan. She admitted to things getting awkward between him and Scottie Pippen, her ex-husband.
Hinting at her previous comments that Jordan approved of the relationship, she said, "I can't be mad. I understand. [But] Oh my God, I was traumatized. I was like, 'What are we going to do? People think I lied.' "
In the same podcast, Marcus Jordan addressed the media interaction in Paris, stating that he was either being playful or was drunk. He said, "I know my dad, and obviously my whole family, we're so competitive, part of our DNA is to talk s**t, it gets us going and gets us motivated. And when I saw it immediately, I thought, 'He's playing.' He's joking; he's laughing. He's just being playful; he's a little lit, maybe off the Socorro [tequila]."
You Might Also Like To Read: Watch: Marcus Jordan Buries His Face In Larsa Pippen's Boobs To Smoke Hookah In NSFW Birthday Video