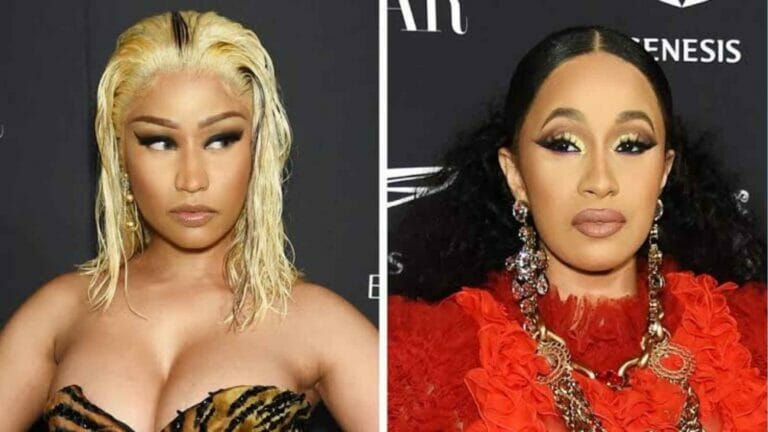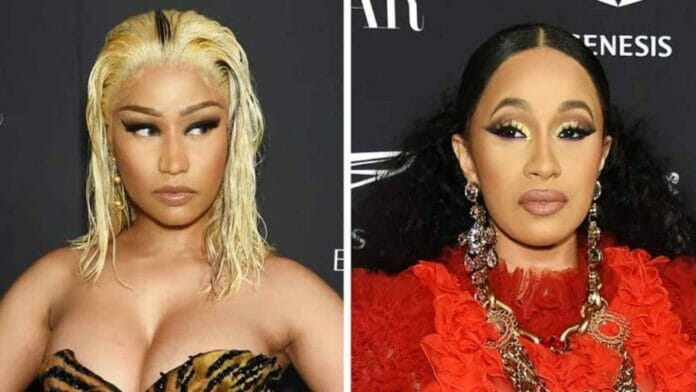 Hands down, Barbz, are the most protective and iconic fanbase that Nicki Minaj has, and a person living under a rock would be unaware of the beef between Queens of Rap: Nicki Minaj and Cardi B. Recently, when Nicki Minaj served her Barbz with a new number titled, "We Go Up", she allegedly shaded her contemporary Cardi B.
Nicki Minaj And Cardi B Feud Over The Years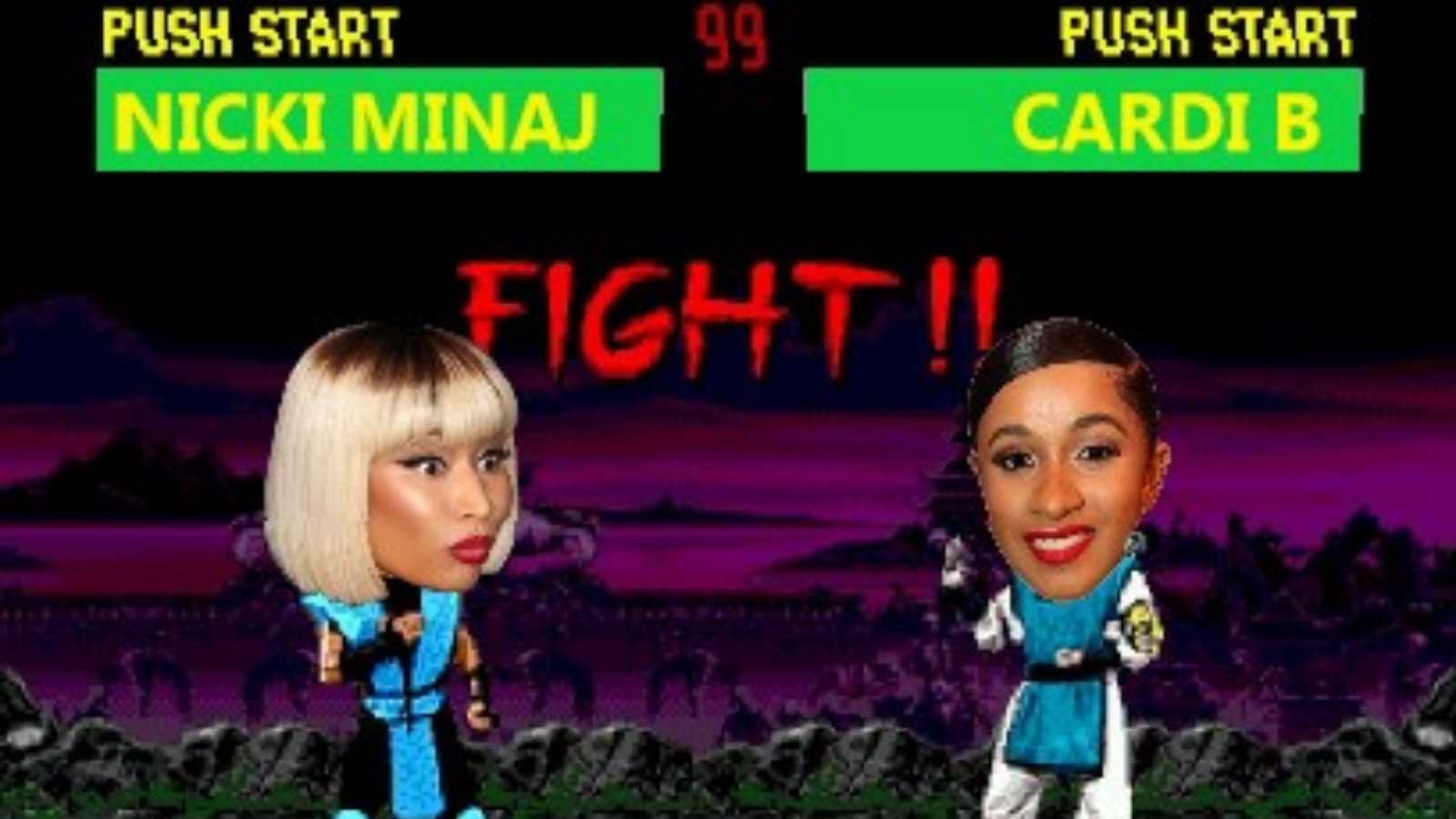 Every fan of both artists was shaken in 2018 due to a fight that broke out between rapper Nicki Minaj and Cardi B at New York Fashion Week at Harper's Bazaar Icons Party. The altercation was recorded, and many videos surfaced on the internet. In one of the videos, we can see Nicki Minaj being protected by a Security Guard while Cardi B was yelling, "Play with me b***h…keep f*****g playing with me, play with my f****n' kid b***h…I'll f*ck you a** up!"
This was not the first time that Motorsports artists were seen beefing. It was always the fans who wanted to pit the artists against each other as comparisons started being made between Nicki and Cardi. The origin of this pitting could be traced when to fans who suspected Nicki Minaj of shading the Press rapper. In Nicki's verse, on London on da Track's single "No Flag", she said, Play with me b***h…keep f*****g playing with me, play with my f****n' kid b***h…I'll f*ck your a** up!"
Nicki, however, denied the speculations in a tweet about any referencing of Cardi B in a tweet. Though fans continued insinuating, Nicki Minaj congratulated Cardi B on Bodak Yellow hitting no.1 on Billboard 100 charts. She tweeted about the same and mentioned the common NYC roots.
Nicki Minaj And Cardi B Feud Reached New Levels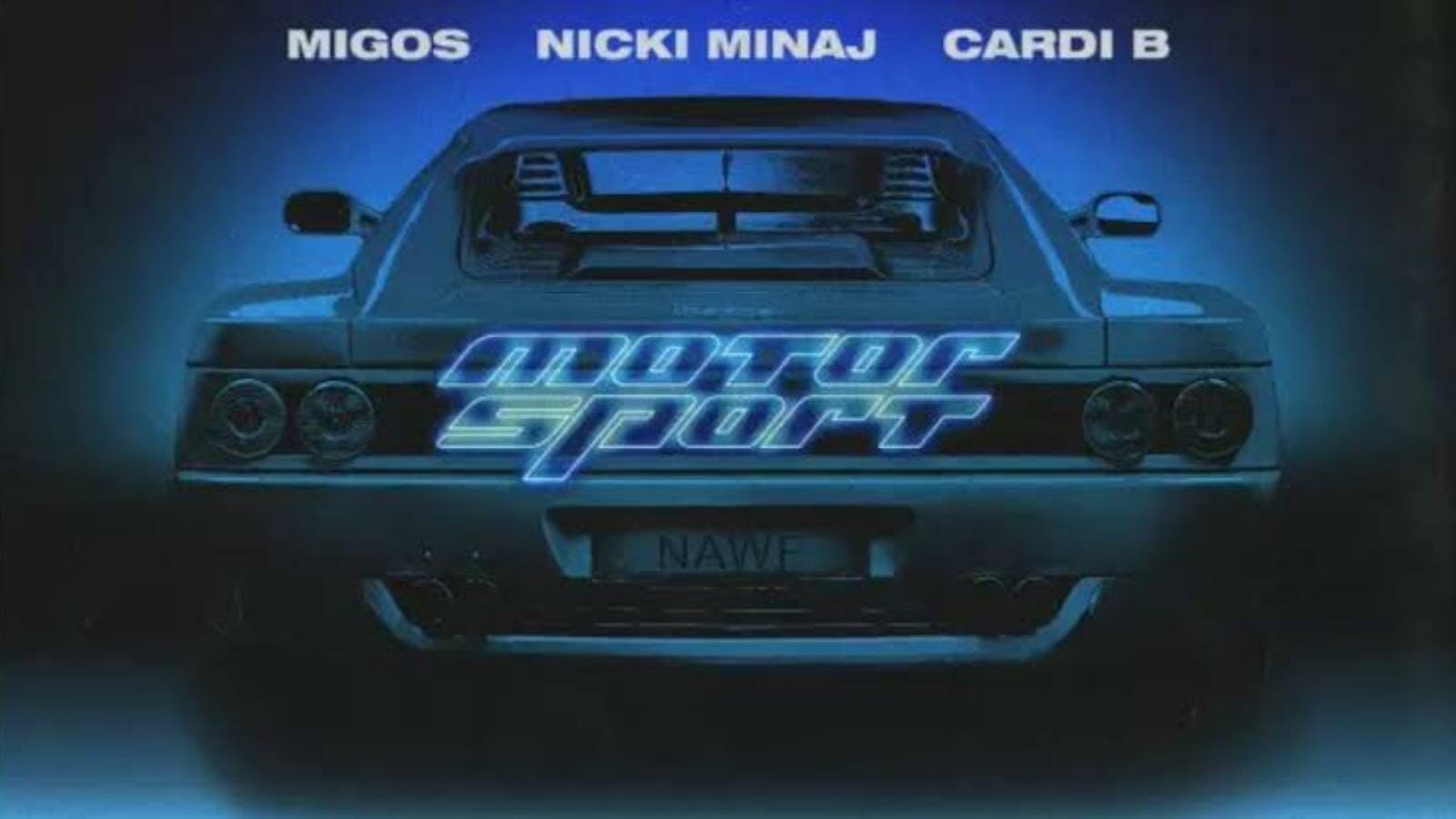 Things went spiral during the Migos single ft. Nicki Minaj and Cardi B. In a radio show, in November 2017, Cardi B alleged that Nicki's verse changed, and we're not the same as she heard the first time. She mentioned, " We spoke about things. I don't like getting into detail." However, Nicki fired back the next day with the following tweet:
Nicki addressed this humiliating incident after the release of her mega-hits Chun-Li and Barbie Thingz. She claimed that she felt "ambushed" and continued, "The only thing that Cardi did that really hurt my feelings was the first interview after 'Motorsport' came out,"
Nicki said. "It just really hurt me because the only thing she kept saying was, 'I didn't hear that verse. She changed her verse."
The feud and clarifications continued to post the 2018 fight, where Nicki addressed the fight as "mortifying" and "humiliating" and clarified that she would never talk about someone's child responding to claims made by Cardi B.
Both Are At Loggerheads, More Like Their Fans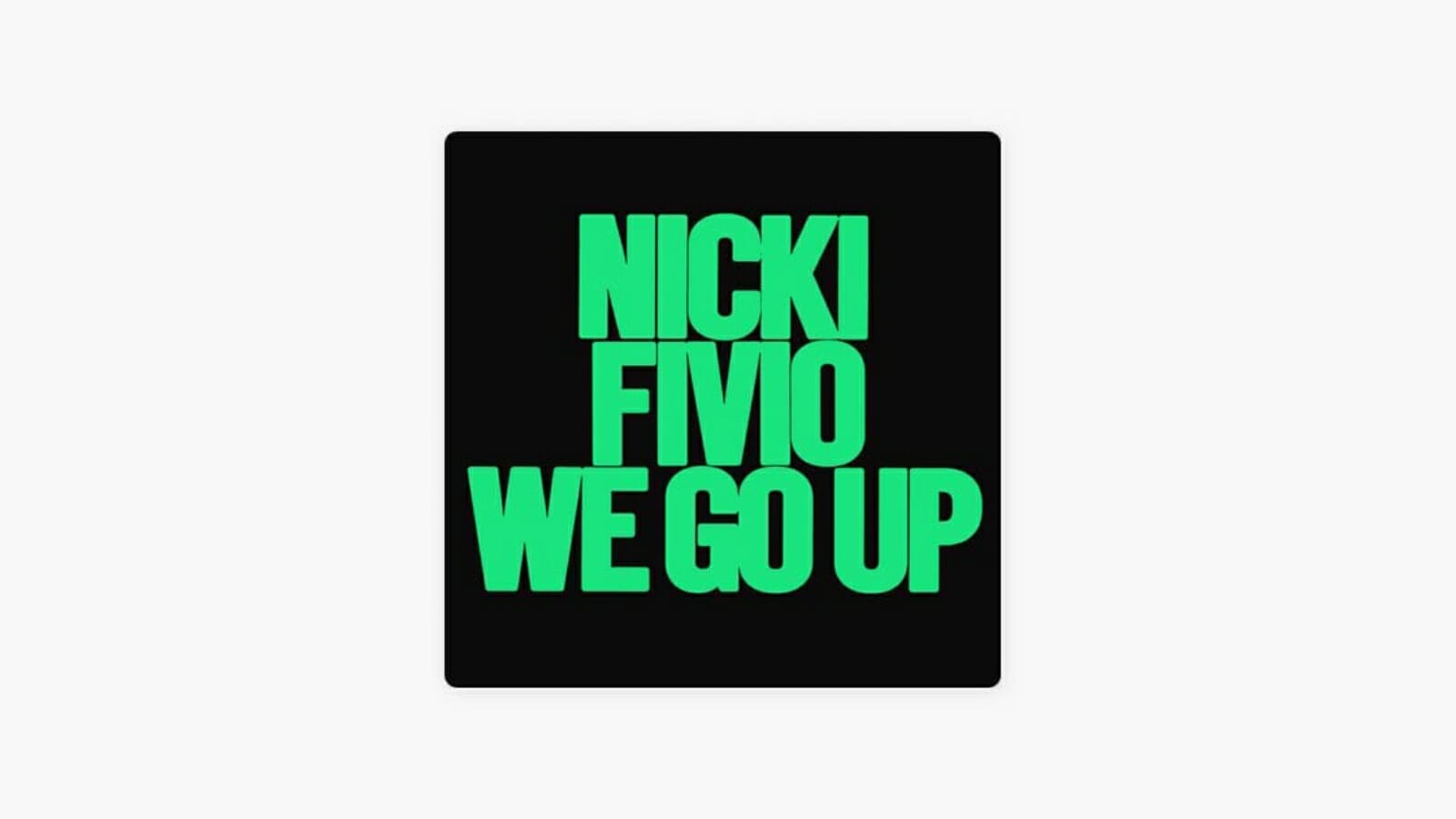 In the latest single with Fivio Foreign, "We Go Up", Barbz has alleged that Nicki has called Cardi B ugly. According to a verse in the song, "Let's see/After all of that surgery, you are still ugly/And that is what gets me." If this is an attack at Cardi B, then, yes it is apparent that the 'Up' rapper has gone through multiple cosmetic surgeries.
Social media started a tweet spree talking about the verse and how Nicki is taking shots at Cardi B for the surgeries she went through. Here are some tweets by both Barbz and Cardi B fans:
Both the artists have not responded yet about the truth that lies behind those verses. Although, the fans of both artists are again up to cause a stir in an already stormed relationship.
Also Read: For Britney Spears, Watching Euphoria Is Like Meditation As It Made Her Anxiety Disappear