After a long battle with illness, Phil Collins has performed his final concert. On Saturday night, the music legend, who can no longer hold a drumstick due to back surgery, performed with Genesis at the O2 Arena in London. He thanked his fans and told the audience that he would now have to get a real job. Last year, the band, which includes Phil, keyboardist Tony Banks, and guitarist-bassist Mike Rutherford, reunited for their tour. The tour was named, The Last Domino?, but they were forced to cancel a number of shows due to Covid.
Phil Collins Looked Tired During The Concert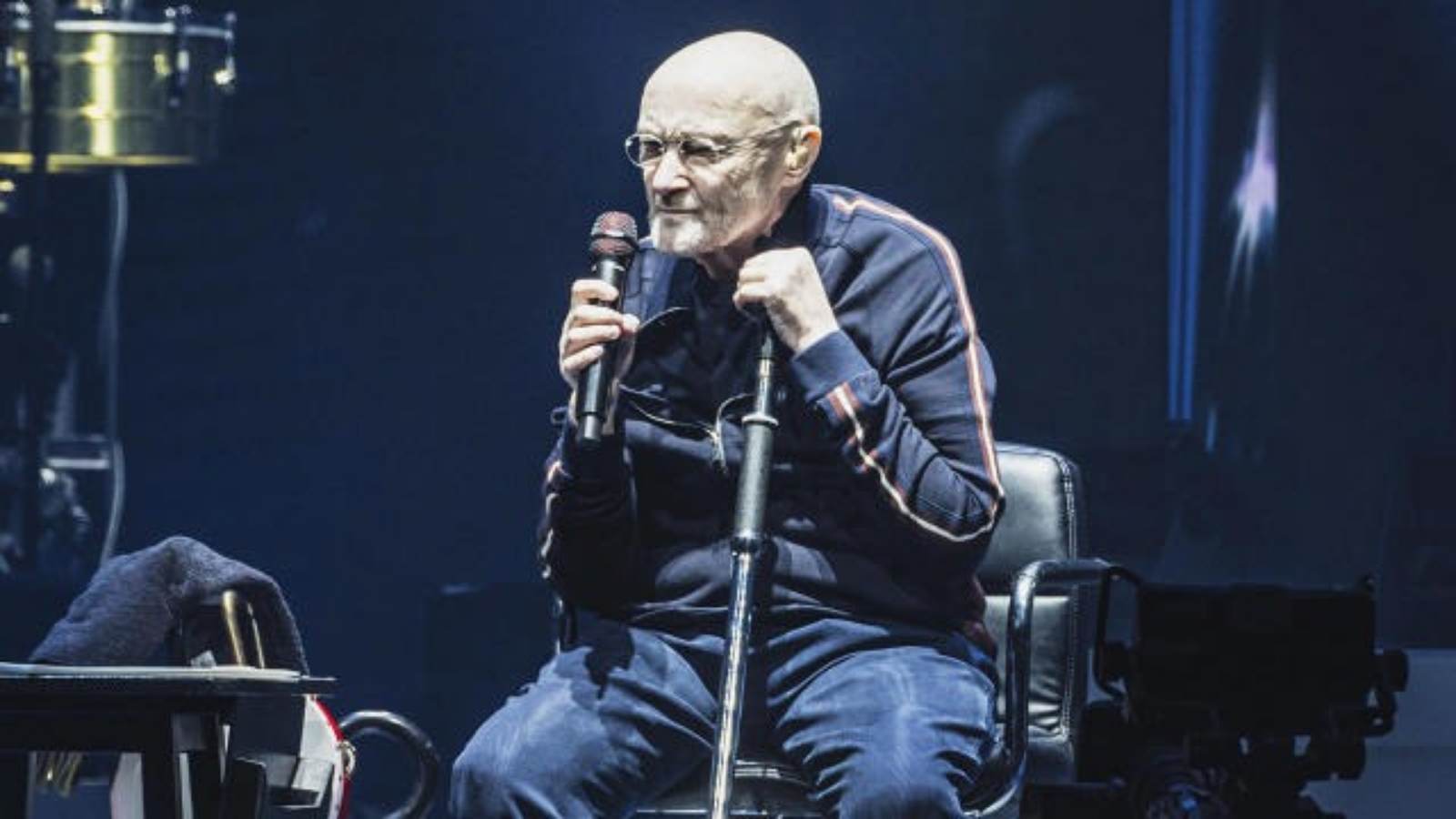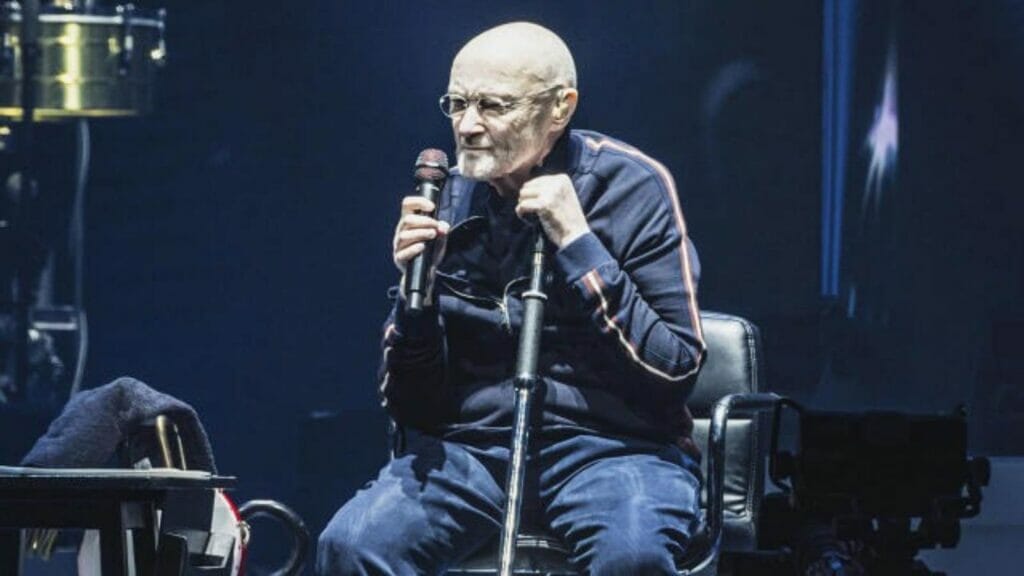 Throughout the tour, Phil appeared frail, sitting in a chair while performing with the band for the first time in 14 years. His nerve damage prevents him from playing the drums, and he also requires the use of a cane. Collins recently explained how the show had been altered because he now had to sit. He told The Guardian that he did not do anything at all. He added that he did not even practice singing at home and not even rehearsed.
Phil has acute pancreatitis and injured vertebrae in his upper neck, which has resulted in crippling nerve damage. Collins explained in a message on the Genesis website that he dislocated some vertebrae in his upper neck during the last Genesis tour. This has affected his hands as well. Phil also stated that despite a successful neck operation, his hands are still unable to function normally.
The Agony Of Phil!
He believes that things will improve in a year or so. But then, for the time being, he is unable to play the drums or the piano. Phil retreated to Switzerland to spend time with his third and now ex-wife, Orianne Cevey, and their young sons Nick and Matt, insisting he was not 'distressed' by his prognosis.
However, after his marriage fell apart and Orianne and the children relocated to Miami, that period would become one of his darkest. Phil, who was never much of a drinker, said that what began as a relaxing drink while watching TV quickly turned into a near-fatal battle with the bottle. In 2012, he was rushed to a Swiss hospital with acute pancreatitis, bringing the harrowing situation ahead. When he heard the doctor ask his family if his will was in order, he realized he was only hours away from death.
Also Read: Alopecia Areata: The Disease Will Smith's Wife Jada Pinkett Smith Suffers From