The recently released talk show podcast 'Strike Force Five' has gained a lot of popularity already. United States' top five talk-show hosts have assembled to make this podcast available on Spotify. 
However, the first episode of the podcast has already ignited some controversies. It did highlight some great points and also talked about how many celebrities stepped up to help the writers during the ongoing strike. However, it also had a controversial statement made by Jimmy Kimmel which has made netizens very angry. So let's take a look!
Related: 'Heart Of Gold': Ben Affleck And Matt Damon Offered To Pay 'Jimmy Kimmel Live' Staff Amid Writers' Strike
What Did Jimmy Kimmel Say?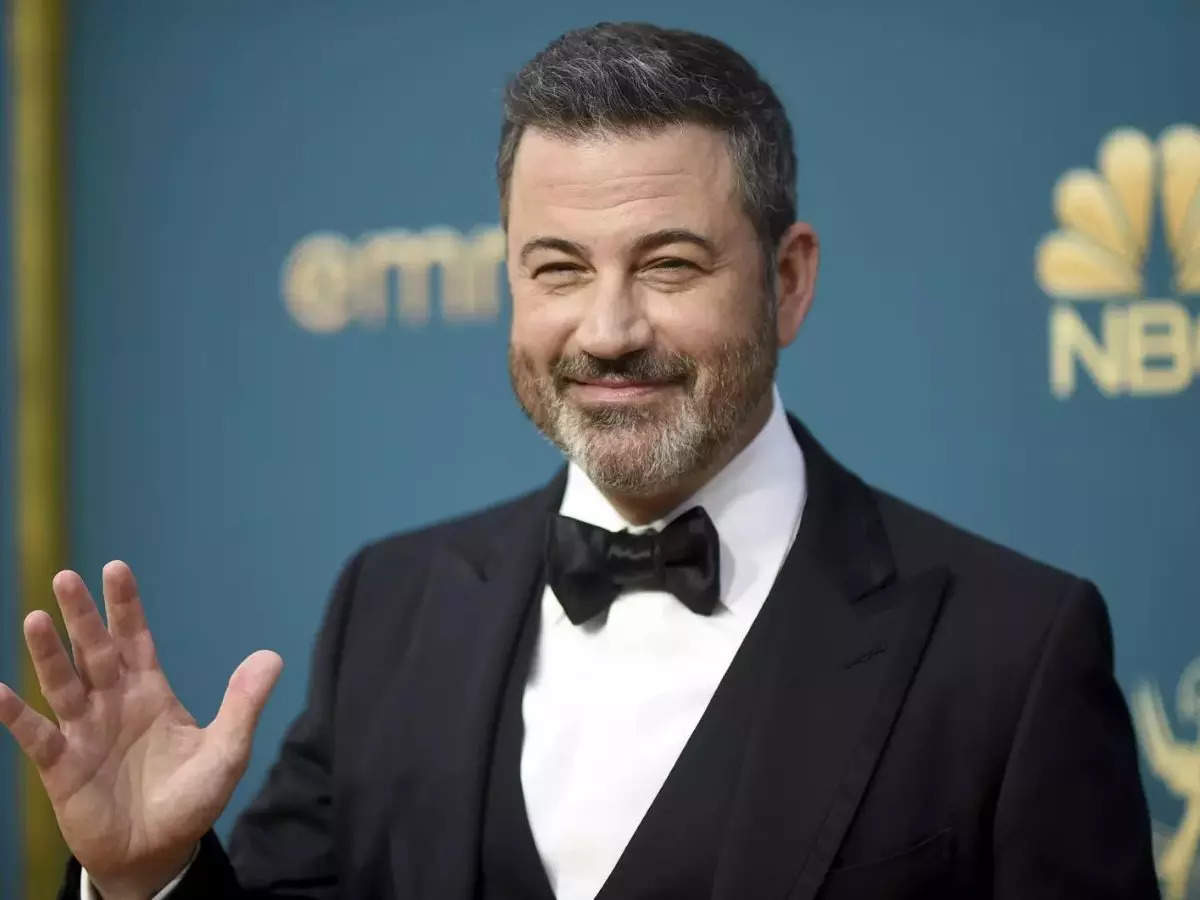 In the first episode of the newly launched podcast 'Strike Force Five', the 'Jimmy Kimmel Live' host talked about his retirement plans. "I was very intent on retiring right around the time where the strike started," Kimmel said. "And now, I realize, oh yeah, it's kind of nice to work. You know when you are working, you think about not working."
To this, his co-host Seth Meyers chipped in, "Kimmel, c'mon, you are the Tom Brady of late night…you have feigned retirement…. Are we to take you at your word?" 
But to answer this question, Jimmy Kimmel made a joke that gave rise to the controversy which made netizens very angry. Kimmel replied to Meyers' question saying, "I was serious, I was very, very serious." He proceeded to make a joke that did not sit well with the netizens. Kimmel talked about taking summers off his job but said he liked them better when he's "getting paid to get the summer off."
In Case You Missed: Stephen Colbert, Jimmy Fallon, Jimmy Kimmel, Seth Meyers And John Oliver Team up For New Limited Podcast 'Strike Force Five' Amid WGA Strike
How Are Netizens Reacting?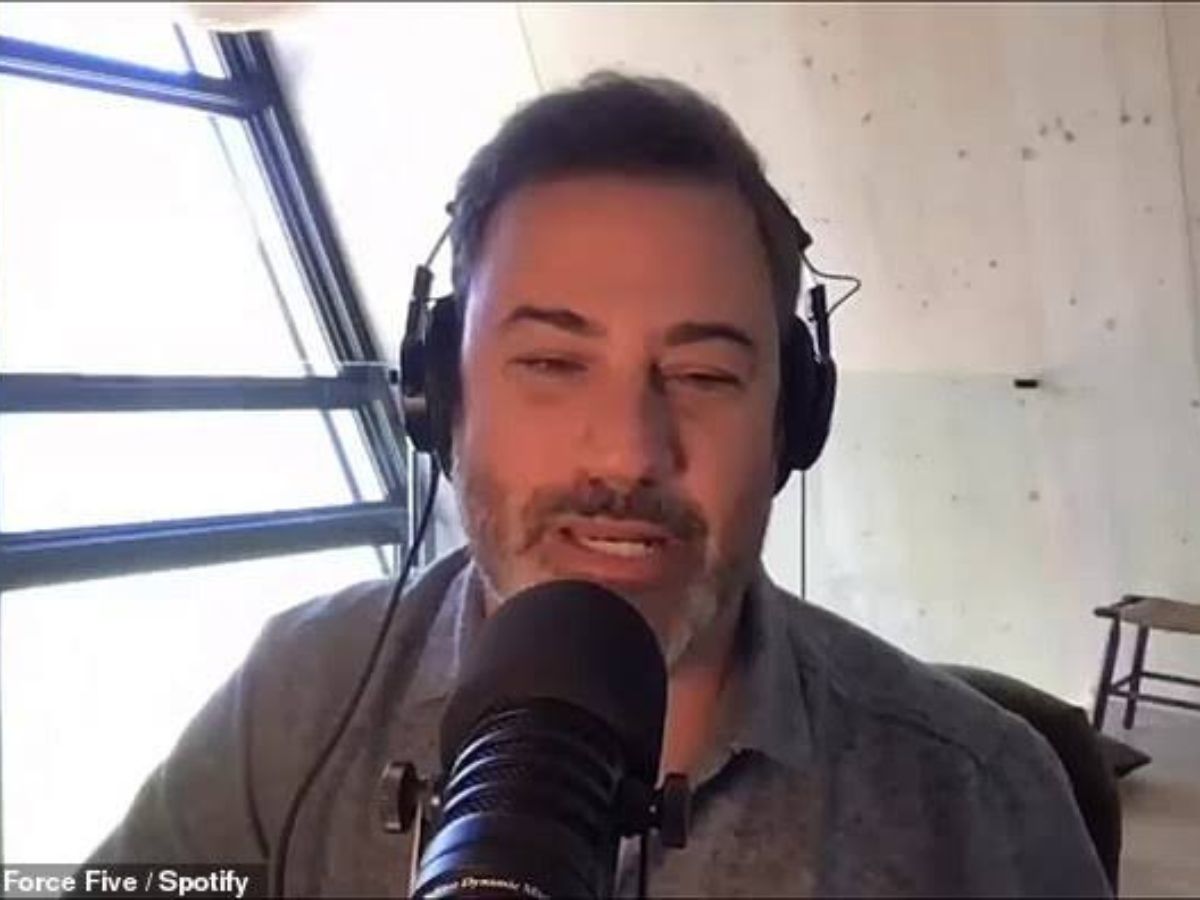 Netizens have taken offense to this statement or joke made by Kimmel. So many have taken to social media to express their disappointment. Many feel the comments made by Kimmel were insensitive towards the WGA strike.
'Strike Force Five' is hosted by Jimmy Kimmel, Jimmy Fallon, Stephen Colbert, John Oliver and Seth Meyers. And all proceeds are meant to go to the strikers. So making a comment like this on a show meant to help the strikers is not a good move. Plus Kimmel's untimely retirement would have caused problems since he agreed to a three-year extension of his contract.
Jimmy Kimmel says he "was very intent on retiring right around the time where the strike started."

"Now, I realize, oh yeah, it's kind of nice to work. You know when you are working, you think about not working."

(via: https://t.co/3nQC1TNfbg) pic.twitter.com/QJ5EoIqGos

— DiscussingFilm (@DiscussingFilm) September 2, 2023
i speak for everyone when i say he should just plain retire. his show is not funny and full of easy and corny "jokes".

— Michael Kentrell Brown 💜メ𝟶 (@breezybetter07) September 2, 2023
Life changing stuff from Jimmy

— Luna (@lunabognya) September 2, 2023
These out of touch rich people I swear pic.twitter.com/llxX5X2BNb

— Sean (@thebatsean) September 2, 2023
We all are praying he retires

— Emmy (@Emmmyalluu) September 2, 2023
Dude's a clown

— JAKE ELLENBOGEN (@JKBOGEN) September 3, 2023
He deserves retirement

— Lukas (@LukasBoii) September 2, 2023
Please retire.

— Mike Honcho (@sanfilti) September 2, 2023
You Might Also Like To Read: Oscars Host Jimmy Kimmel Takes A Dig At Last Year's Slap Incident