Estelle Harries, best known for her role in NBC's iconic sitcom Seinfield, passed away on Saturday. The actress died of natural causes at the age of 93 in Palm Desert, California. Apart from her renowned portrayal in Seinfield, Harries also, eventually, voiced Mrs. Potato Head in the Toy Story franchise. Estelle's son Glen Harris informed about the sad demise of the actress.
Estelle Harries Passes Away At The Age Of 93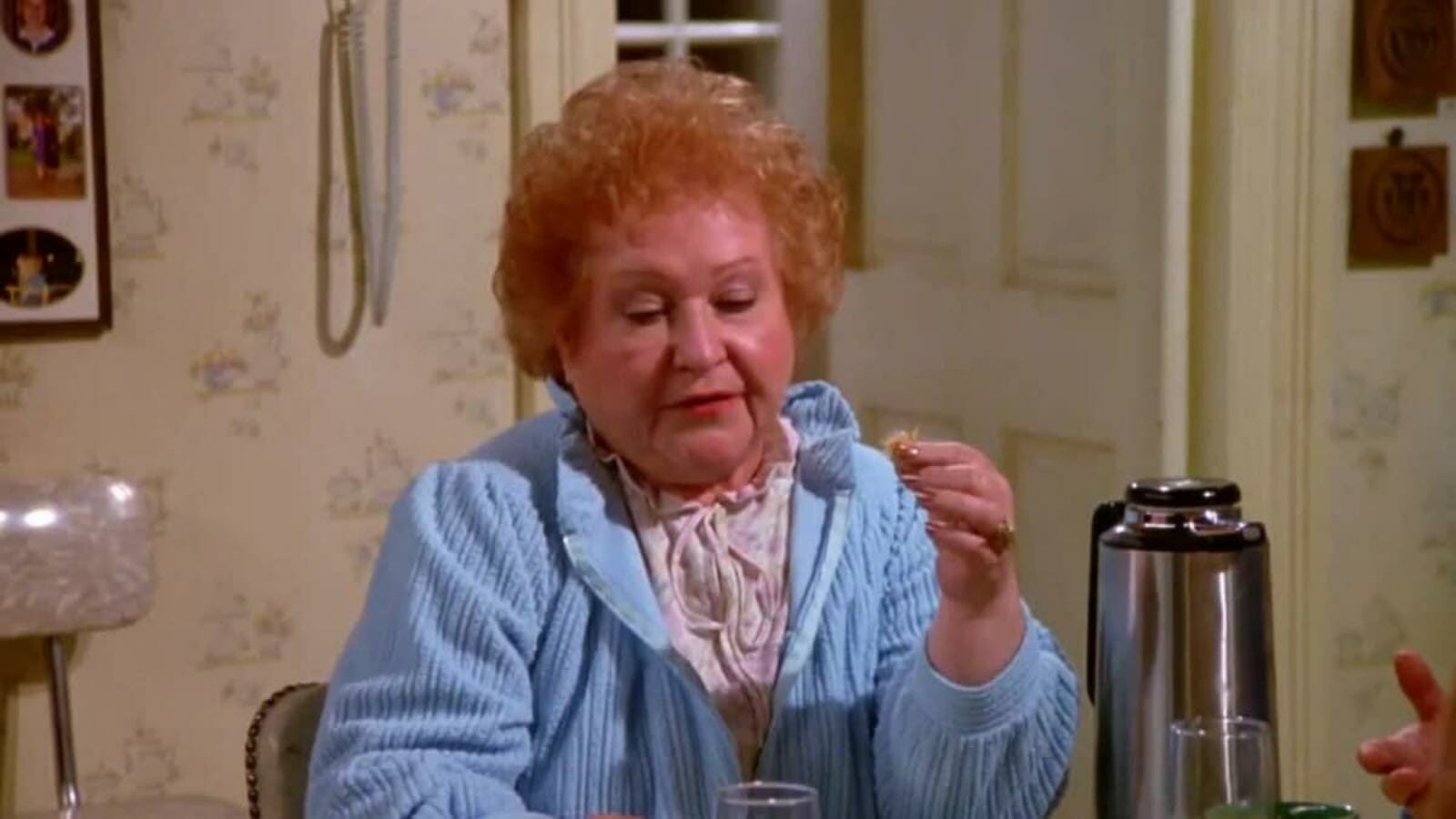 "It is with the greatest remorse and sadness to announce that Estelle Harris has passed on this evening at 6:25 pm," informed Estelle's son Glen. Glen was by Estelle's side when she breathed her last. "Her kindness, passion, sensitivity, humor, empathy, and love were practically unrivaled, and she will be terribly missed by all those who knew her," he said.
Estelle portrayed the role of Estelle Costanza, the mother of George Costanza's mother in Seinfield. Interestingly, the character was named before Harries claimed the namesake role. In turn, she appeared in the hit 90s Tv series from 1992-98, marking her presence in over 27 episodes. Harries marked the portrayal using her unique voice to nail the pestering parental role of Estelle.
Jason Alexander, who played her on-screen son George mourned her demise on Twitter. "One of my favorite people has passed – my tv mama, Estelle Harris. The joy of playing with her and relishing her glorious laughter was a treat. I adore you, Estelle. Love to your family. Serenity now and always. #RIPEstelleHarris," he wrote.
Consequently, at one point, Harries earned the tag of "Queen of Commercials" on Madison Avenue having claimed almost 25 national Tv spots in a year. After Seinfield's wrap in 1998, she went to voice the character of Mrs. Potato Head in three installments of the popular Toy Story franchise. Moreover, she also played the recurring role of Muriel in Disney's show "The Suite Life Of Zack and Cody". Furthermore, she appeared in many other projects like Futurama, The Looney Tunes Show, Godzilla: The Series, Cybill, Star Trek: Voyager, The Tick, Aladdin, Good Advice, Mad About You, Married… with Children, and Night Court.
Estelle Harries was born on April 22 in 1928 in New York City. She started her acting stint in high school itself by portraying multiple comedic roles. She is survived by her three children, three grandsons, and a great-grandson. Her son Glen noted, "Her passion was her work, and her work was her passion."
Also Read: Khloe Kardashian Trolled On Social Media For Having Implanted Butt