After dating each other for a year and a half, Megan Fox, 35-year-old, and Machine Gun Kelly, 31-year-old are officially engaged now! The news came out after the American actress and model declared on her official social media handle about the proposal. Megan shared a video of the intimate proposal that happened on January 11, Tuesday. She shared about the engagement on her Instagram handle.
While she shared her joy, Fox stated in a lengthy caption that the two drank each other's blood to celebrate the moment. The proposal took place at the Ritz-Carlton Dorado Beach in Puerto Rico. It was outside the Spa Botánico, an American rapper asked for the yes from Megan Fox.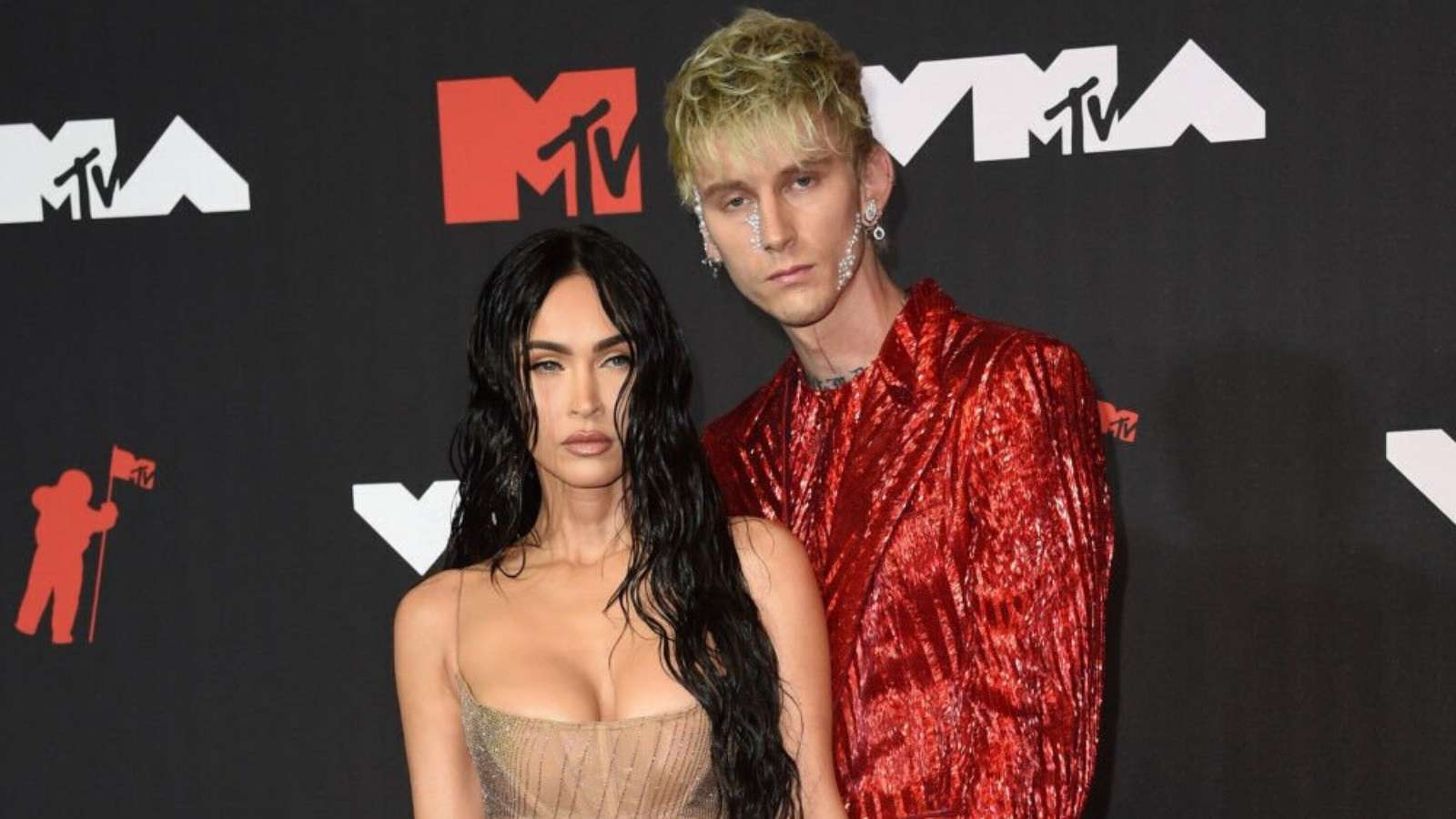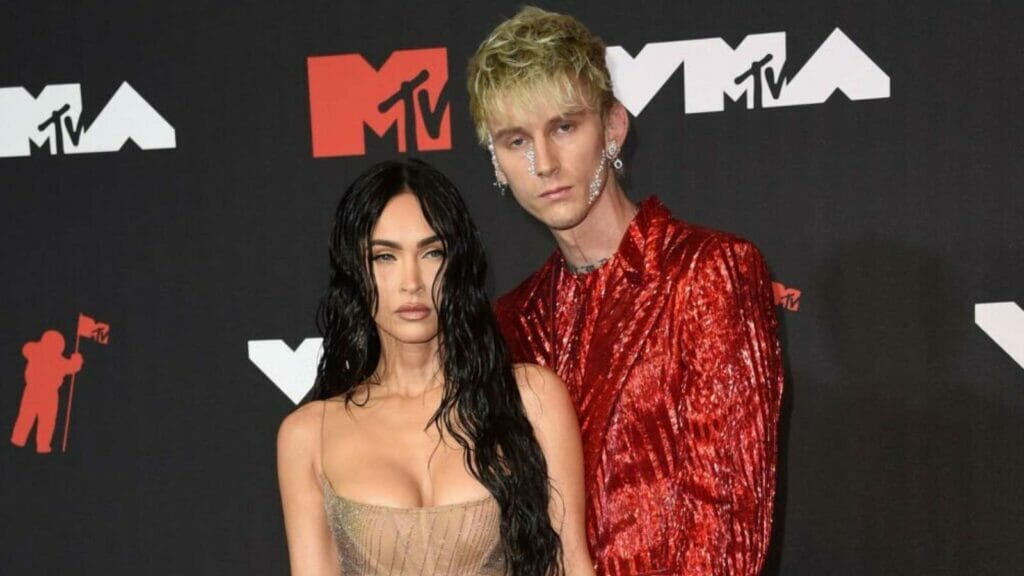 In the snippet shard by Fox, Machine Gun Kelly went on one knee and she was in shock with her hands over her mouth. Then, Colson Baker aka MGK placed a specially designed ring on her finger. The couple then hugged each other and shared a kiss. The actress described their fairy tale love story in a lengthy caption.

The engagement ring features a diamond stone and emerald in honour of their birthstone respectively. In the post, Megan stated, "In July of 2020, we sat under this banyan tree and asked for magic. We were oblivious to the pain we would face together in such a short, frenetic period of time. The transformers franchise actress added, "Unaware of the work and sacrifices the relationship would require from us but intoxicated off the love and the karma."
The Maxim star said, "Somehow a year and a half later, having walked through hell together. And having laughed more than I ever imagined possible, he asked me to marry him."

"And just as in every life before this one, and as in every life that will follow it. I said yes……and then we drank each other's blood 1.11.22, Fox said.
MGK also shared the joy and described the ring by sharing a video. The rapper stated in the post, "Beneath the same branches we fell in love under…Brought her back to ask her to marry me".
The actor and singer, MGK also shared a slow-motion video of the two jumping in the bed of rose petals in the shape of a heart backward. The power couple was spotted at the airport just after the news broke.
Best Wishes To Megan Fox and MGK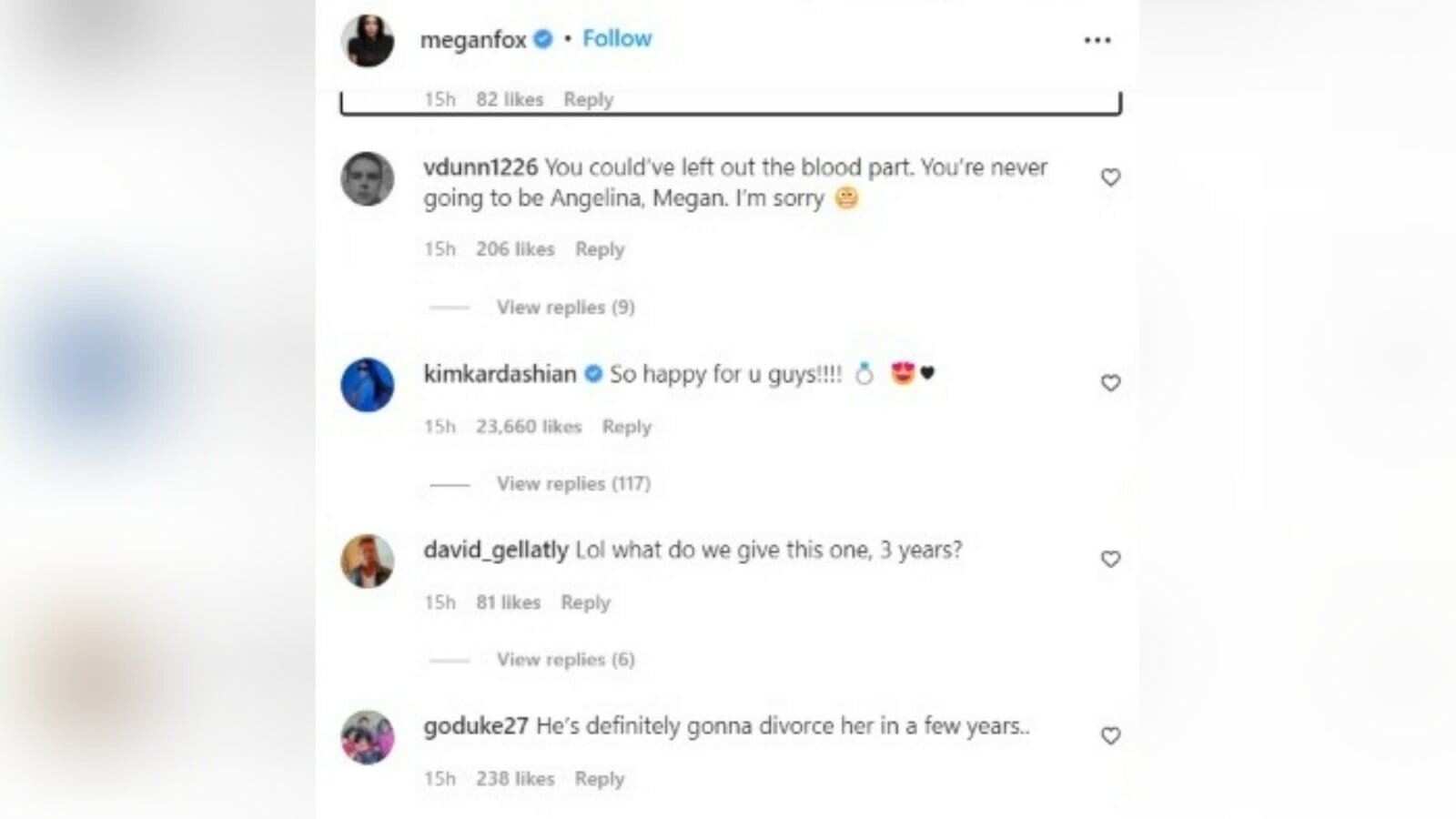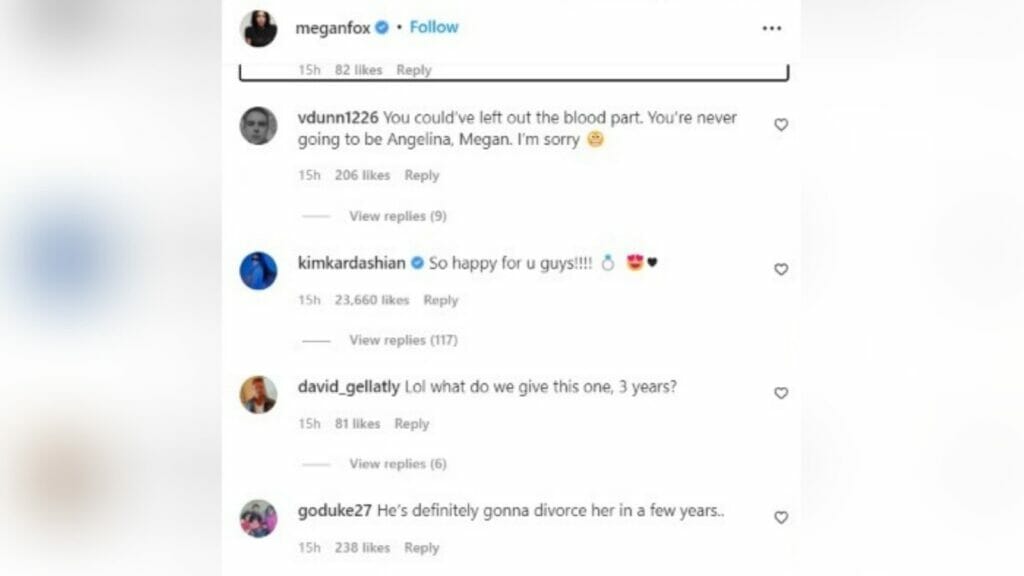 After the coupled declared about the engagement, fans and other celebs showered best wishes and congratulated them. TV sensation, Kim Kardashian commented, "So happy for you guys!!!"
Kourtney Kardashian also congratulated the couple by showering red hearts. Kourtney engaged with Travis Barker in October, the best friend of MGK. Randall Emmett also congratulated the couple. This will be the second time that Megan is getting married as she was with Brian Austin Green in 2010.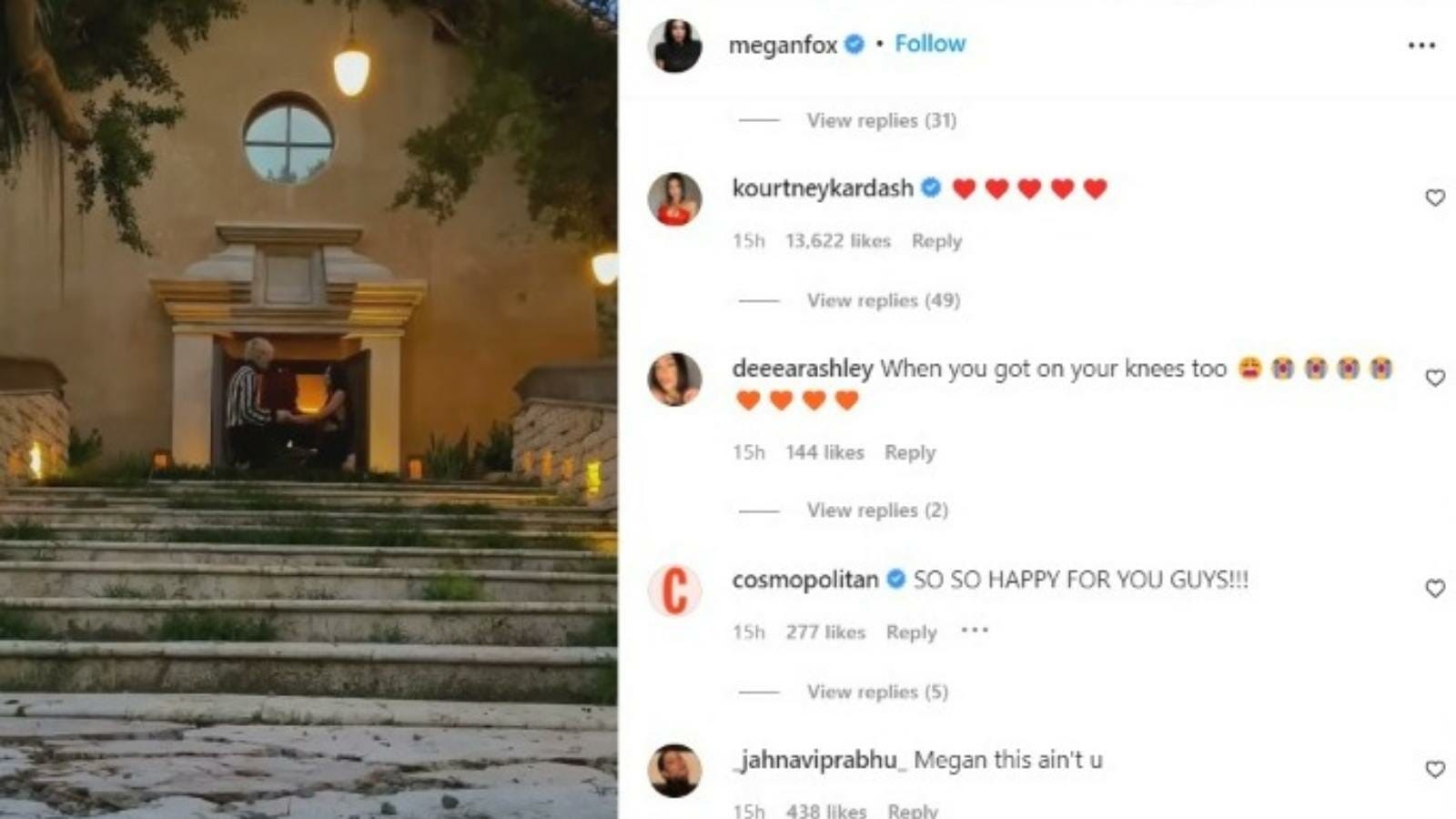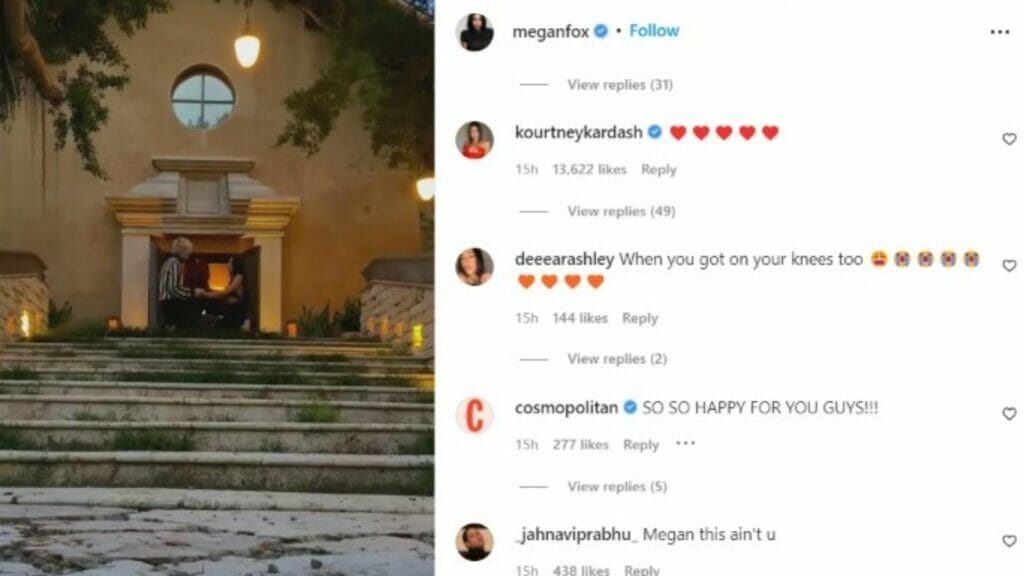 Megan Fox And Machine Gun Kelly Dating History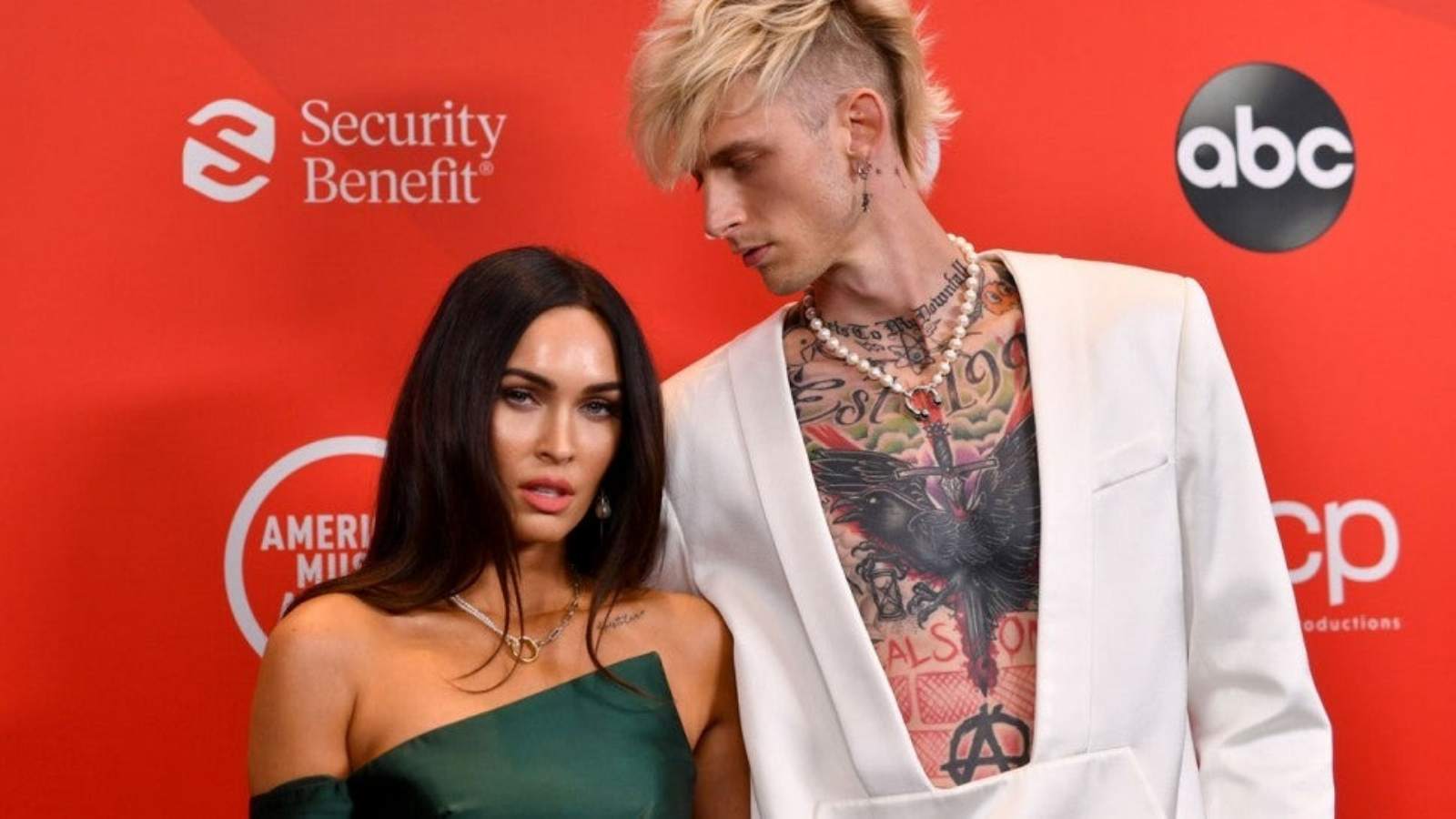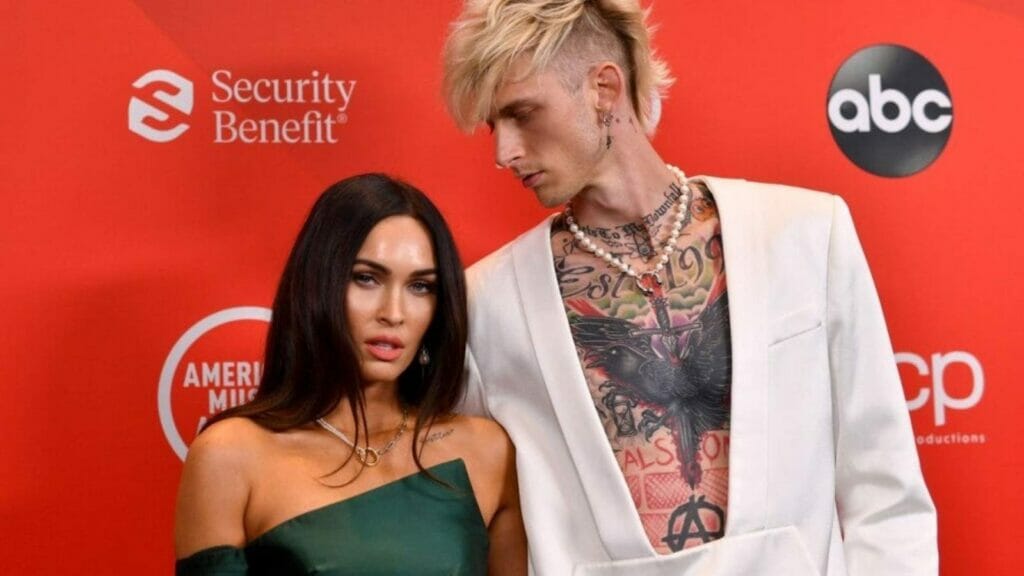 In 2020, Megan Fox and Megan Gun Kelly first met in the month of March as both were working on the crime drama Midnight. During a podcast, Fox remembered how she met MGK and she knew it always that he was her twin flame.

Fox stated, "Instead of a soulmate, a twin flame is actually where a soul has ascended into a high enough level that it can be split into two different bodies at the same time. So we are actually two halves of the same soul. And I said that to him immediately because I felt it right away."

It was not much time after the actress divorced Brian, that MGK and Fox started dating each other. But no information is available about when the two took their friendship to the next level of love.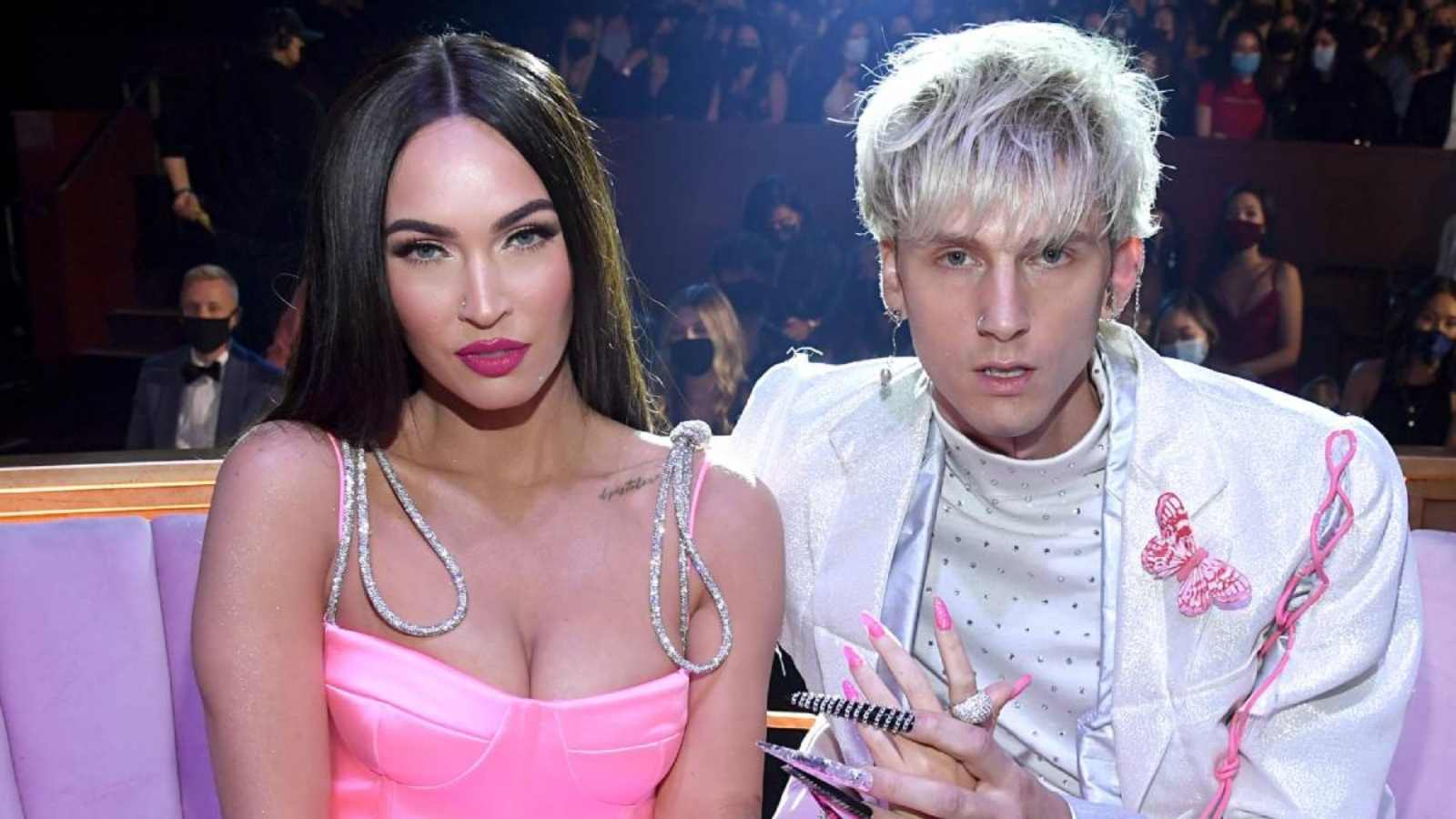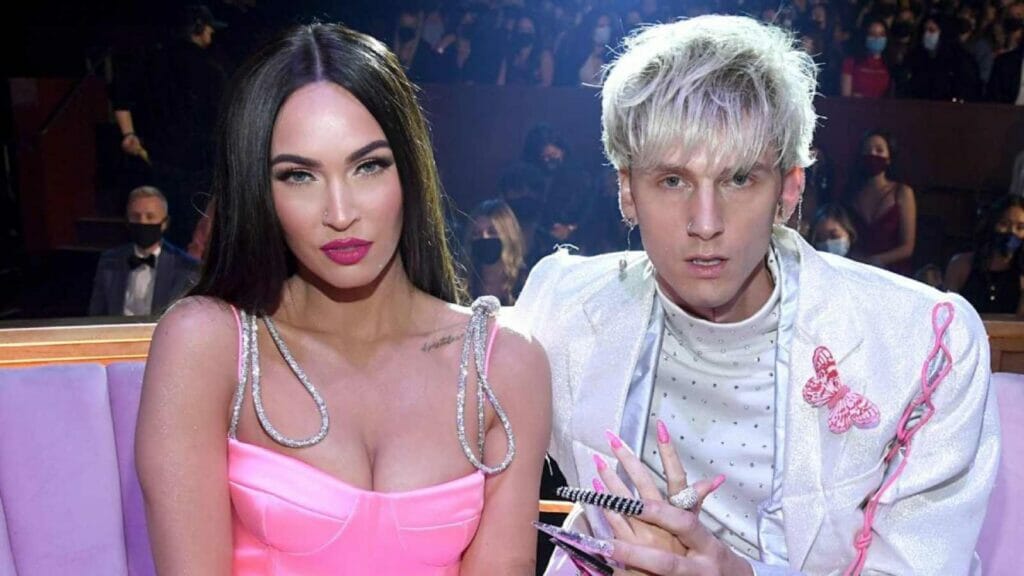 According to sources, Fox said, "I realised when I was out of the country working alone that I feel more like myself. And I liked myself better during that experience. And I think that might be something worth trying for me. Brian Green said, We have had an amazing relationship and I always love her and I know she will always love me."

Megan Fox and Machine Gun Kelly featured on several occasions where the two spent time together around Los Angeles. In June 2020, according to sources, the news broke about the two dating each other. The couple were spotted holding hands in Los Angeles at that time and photos were out. Then MGK gave confirmation to the news and referred to Megan as his Girlfriend in a tweet on June 15, 2020.
After six months of dating, the couple was featured on the red carpet in November 2020 American Music Awards. Since then, the power couple always appeared together and shared PDA-packed pictures on social media.
Also Read: Jennifer Lopez Dating History: Know all about her partners