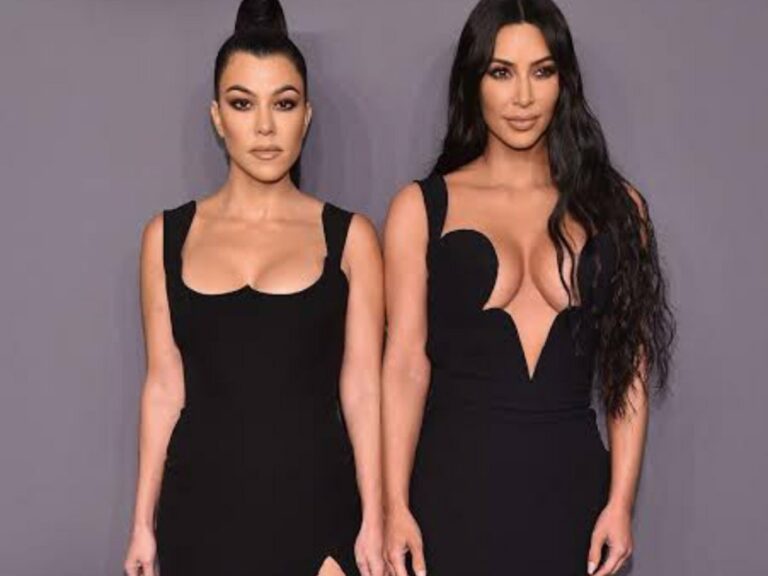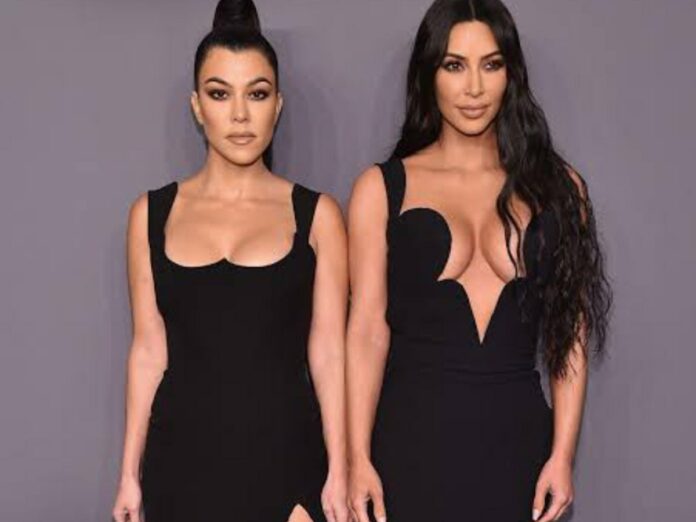 The Kardashian-Jenner clan can pounce on any opportunity to stay in the spotlight and in the news. But, throughout the seasons of their reality show, there have been many instances when things got real! Over the years, Kim Kardashian and Kourtney Kardashian drifted apart due to their different approaches toward work and life. Kourtney wanted to stay out of the limelight and focus on growing a family, whereas Kim has always been driven and ambitious.
Now, after violent skirmishes and an online feud, Kim Kardashian and Kourtney Kardashian are again at loggerheads due to Dolce & Gabbana. In May 2022, Kourtney tied the knot with Travis Barker in a dreamy, dolce vita affair. For the wedding, the Poosh owner wore a short Dolce & Gabbana wedding gown. After four months, during Milan SS23 Fashion Week, Kim Kardashian became the shop-stopper for the brand. Due to this, Kourtney was hurt and felt that the Skims owner "stripped" her sister of her wedding.
Related: Why Does Kim Kardashian Hate Kourtney Kardashian?
Fumes Between Kourtney Kardashian And Kim Kardashian Were Felt During Her Wedding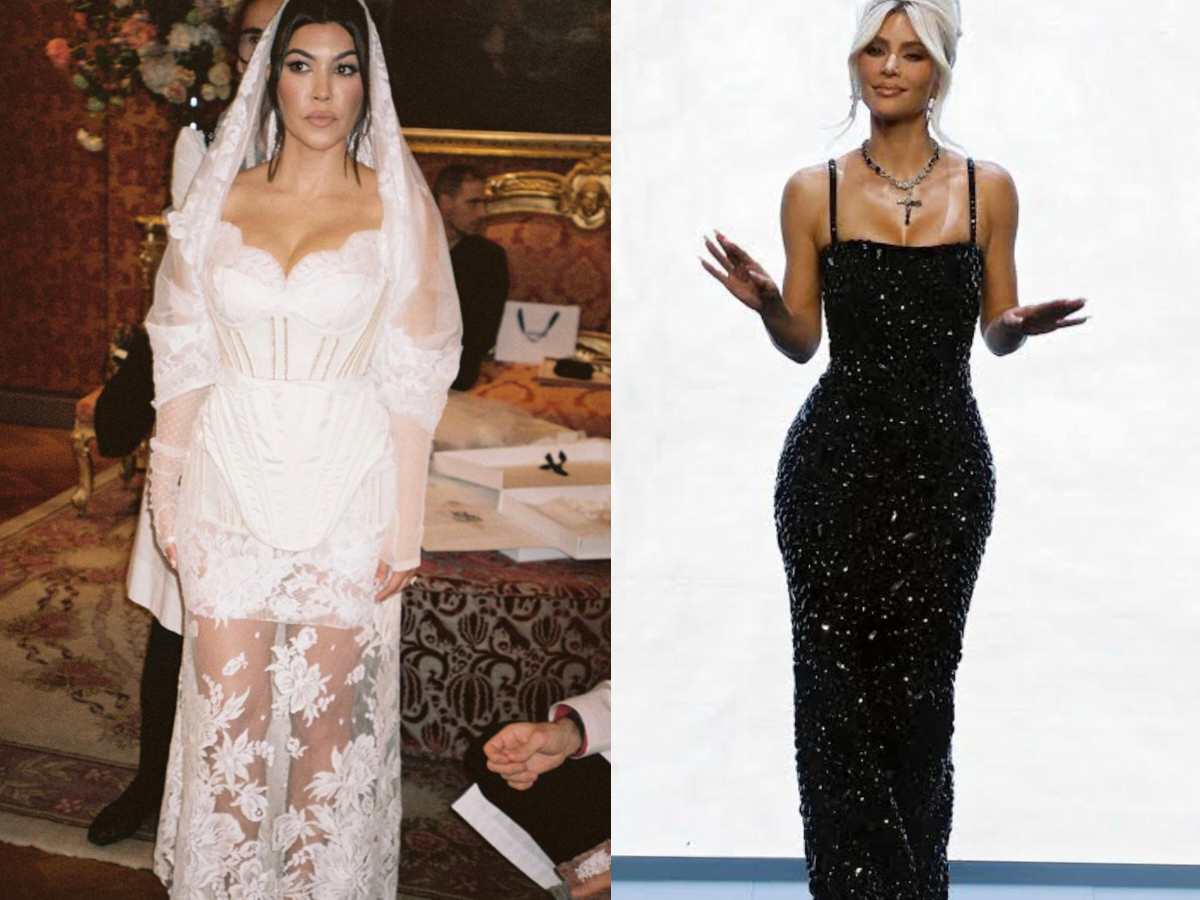 After seeing Kourtney Kardashian suffer in her previous relationship, it was endearing to see her bask in positivity during her wedding day. She was radiating when she walked down the aisle to say 'I do' to Travis Barker at L'Olivetta in Italy. Dolce & Gabbana took on the responsibility of planning the entire ceremony for Kourtney. They designed the outfits for the sisters, including Kim and momager Kris Jenner.
Kourtney Kardashian wore a mini-corset dress with a long veil. The veil had religious significance with a personal touch. It had Mediterranean flowers and the Virgin Mary, which is a tattoo on Travis' head, embroidered on it.
Kim Kardashian also wore a black, goth-inspired Dolce & Gabbana piece. But the sisters did not seem amicable throughout the wedding. A video surfaced where the reality TV star hugged everyone except Kim. She also seemed disinterested during her sister's wedding speech. The fans felt the fumes from miles away.
During 'The Kardashians' season three trailer, Kourtney Kardashian was pretty upset with Kim Kardashian. The entrepreneur accused Kim of "stripping" her of the wedding. Kourtney has always been brought down whenever the poor soul experiences happy times in her life.
Kendall also ruined Kourtney and Barker's proposal after talking about how Scott Disick was sidelined in the whole event. Like always, Kim pounced on an opportunity to capitalize. In September 2022, she became the show-stopper for Dolce & Gabbana. This irked the eldest Kardashian. She accused Kim of stealing the spotlight from the wedding and turning it into a "business opportunity." She continued, "People think that it's a misunderstanding. It's not."
In Case You Missed: Why Kourtney Kardashian Is Not Close To Her Sisters Anymore
The Skims Owner Comes To Her Own Defense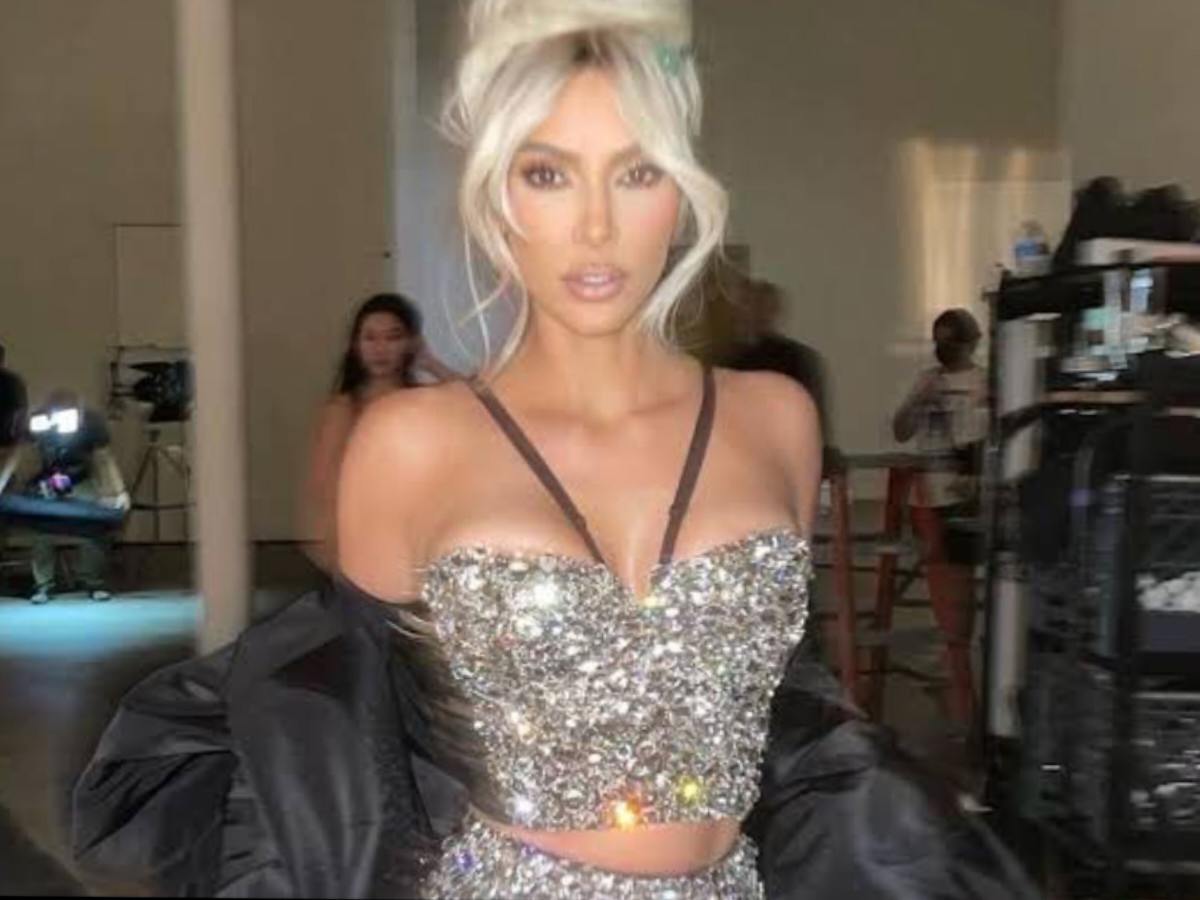 In the past, there have been many instances where Kim Kardashian, intentionally or unintentionally, has instigated violent situations between her and Kourtney Kardashian. She has always made her business ventures her top priority, along with her children. Despite Kourt's thinking that Kim had an ulterior motive at her wedding, Kim has a different story.
Kim Kardashian is completely refuting this narrative, and she is confused about how it got into her sister's head. Kim claims that she told Dolce & Gabbana not to design the collection along the lines of Kourtney and Travis' wedding.
The Skims owner defended herself by saying, "My mom has known Dolce & Gabbana for a long time, and they were always asking me — even before the wedding — if we could do a book."
The Kardashian continued, "Kourtney and Travis just worked with [Domenico] Dolce and that was her whole vibe of her wedding. Then after the wedding, I got a call saying they wanted me to creative direct their fashion show in Milan. I think this is such a good opportunity that I don't want to pass this up." Though the sisters have been spotted together, there is a lot of fodder that Kris must have utilized to gain TRP at the expense of her daughters' dwindling relationship.
You Might Also Like To Read: Is Kim Kardashian Giving Up Reality Television To Become A Lawyer?