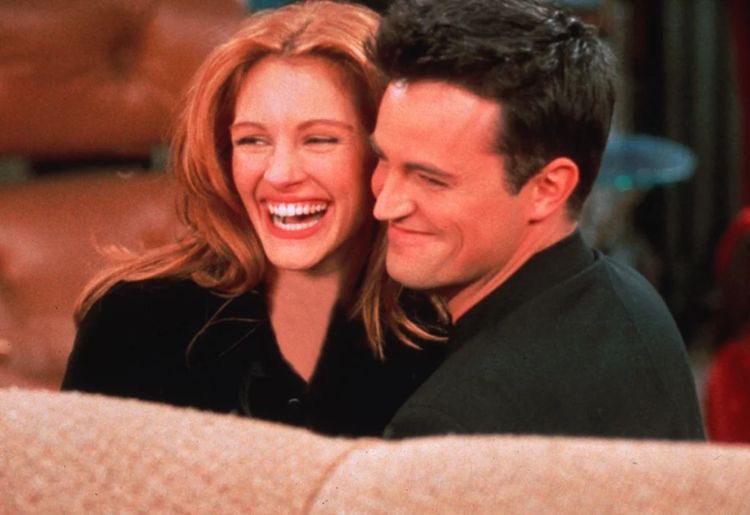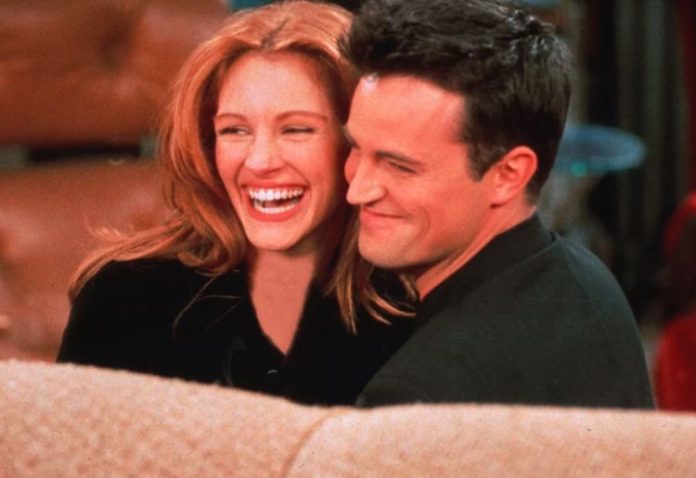 Mathew Perry, one of the leading star cast of the iconic TV show 'Friends' is coming up with his memoir named 'Friends, Lovers and the Big Terrible Thing'. In his memoir, Mathew reveals why he broke up with his 90s romance, Julia Roberts.
Mathew and Julia had begun dating much before her cameo in 'Friends'. He reveals that the 'Pretty Woman' actor had agreed to work on the show only if she got to be a part of Perry's character's storyline. As a result, Mathew had sent her three dozen roses along with a paper on quantum physics.
Also Read: Which 'Friends' Co-star Confronted Matthew Perry For His Addiction Issue?
Why Mathew Perry Broke Up With Julia Roberts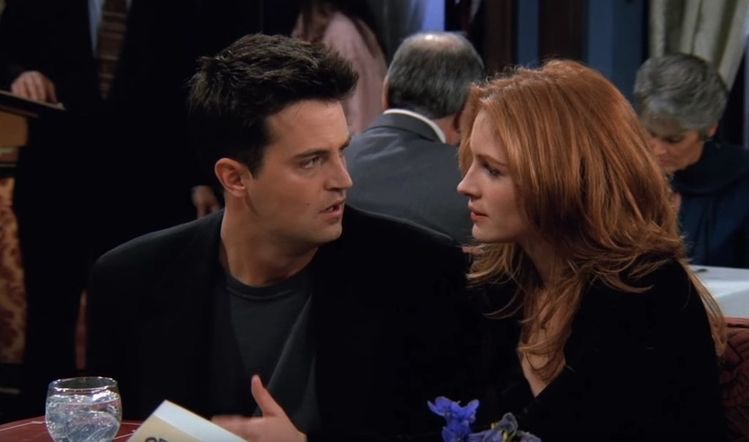 The 'Friends' actor Bboke up their two-month romance because he felt that he wasn't enough for her. Mathew Perry and Roberts had begun their courting much before she was on the show. As Julia had conditioned about being on 'Friends', Perry had sent her three dozen roses along with a card that read: "The only thing more exciting than the prospect of you doing the show is that I finally have an excuse to send you flowers."
However, Perry let him get the best of his thoughts and ended his whirlwind romance. In an interview with The Times UK, Mathew Perry reveals that "Dating Julia Roberts had been too much for me. I had been constantly certain that she was going to break up with me. Why would she not? I was not enough; I could never be enough; I was broken, bent, and unlovable. So instead of facing the inevitable agony of losing her, I broke up with the beautiful and brilliant Julia Roberts."
Also Read: "I Didn't Know How To Stop": Matthew Perry Recalls Being An Alcohol Addict Before 'Friends'
Mathew Perry Talks About His Alcohol And Drug Addiction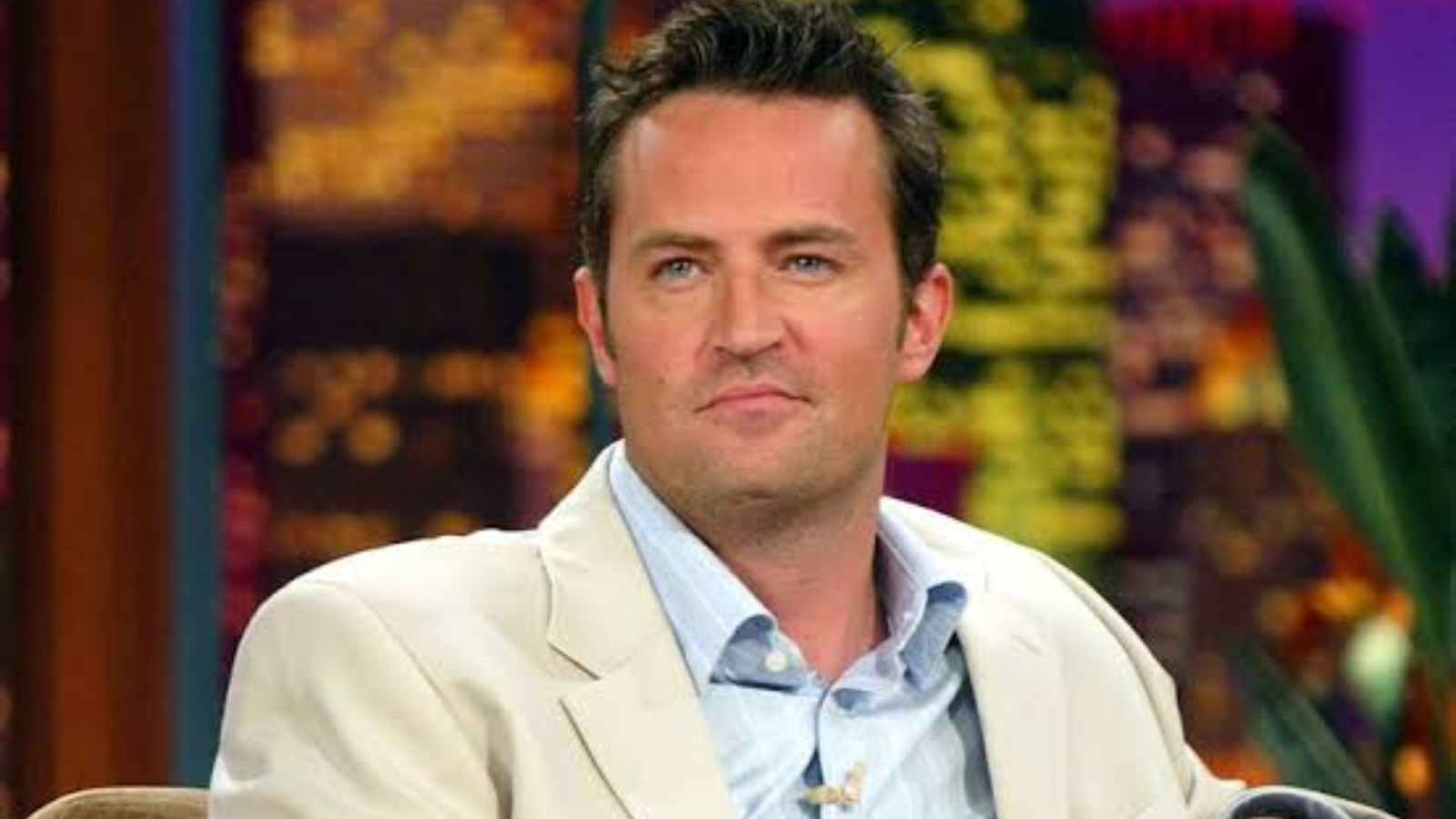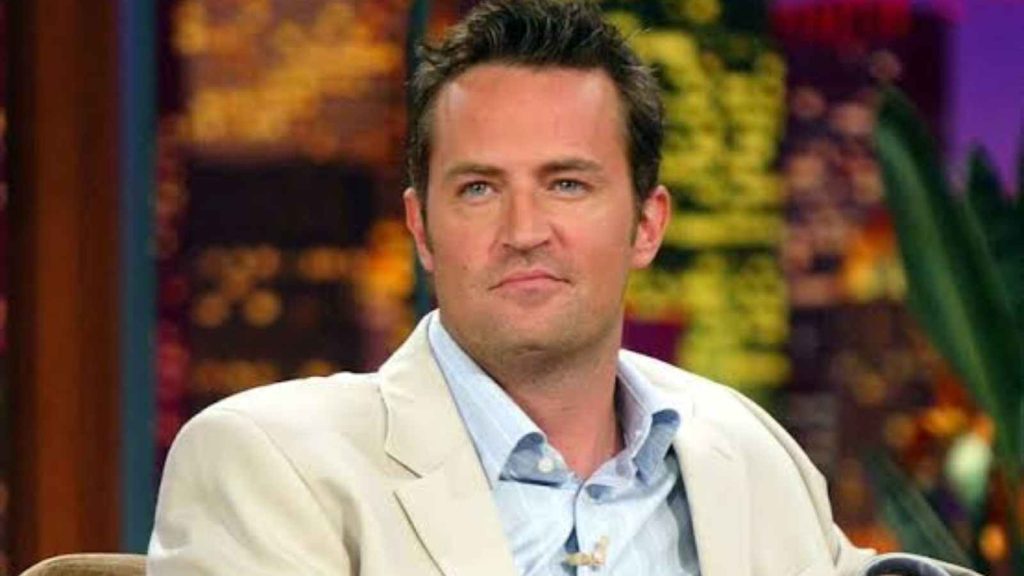 As Mathew Perry was reaching the highest point in his career and his life, he was also battling an alcohol and drug addiction. During the course of ten years of the show, Perry went to rehab twice. In the Sunday edition of the New York Times, Perry said that he filmed the finale episode of Season 7 and was then "driven back to the treatment center in a pickup truck helmed by a sober technician."
The actor also "nearly died" due to his heavy drug use. The actor told that his colon burst and the doctors told him that he had a two percent chance of survival. The actor also revealed that his "exhausting" addiction also led him to not be able to embrace his time in the NBC sitcom properly.
Also Read: 'Friends' Actor Matthew Perry Recalls When He Had "2 Percent" Chance Of Survival