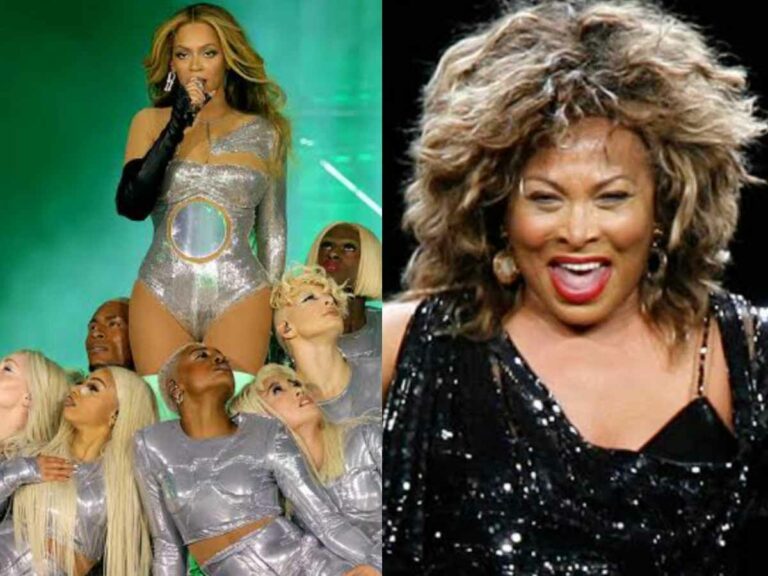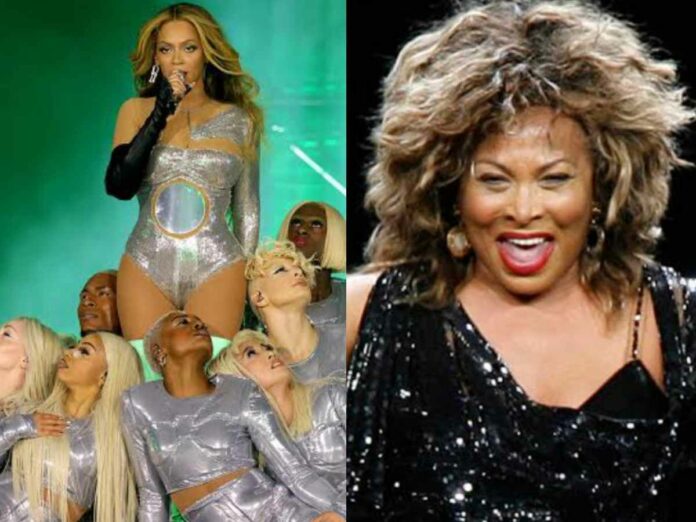 Heaven got its queen of rock 'n' roll! Tina Turner, who was one of the pioneers of the rock 'n' roll movement and the MTV phenomenon, died at the age of 83 in Switzerland. Turner had been suffering from intestinal cancer since 2016. She also had a kidney transplant in 2017. She paved the way for many black women who are flourishing today in the industry, including Beyoncé.
During her early days after parting ways with Destiny's Child, Beyoncé emulated Tina Turner a lot. With her afro and shimmery silver gowns, the songstress carried forward her legacy and became one of the most iconic pop stars. Currently, she is on the road promoting her 2022 album, 'Renaissance.' Beyoncé paid tribute to the late artist during her Paris show and extended her gratitude towards Turner.
Related: Music Legend Tina Turner Dies At 83: Cause Of Death Revealed
Beyoncé Feels Blessed To Have Witnessed Tina Turner's Brilliance
The 'Renaissance'The tour, barring certain aspects, has been a successful one for Beyoncé. The album proved to be a chartbuster, with all 16 songs charting on the Billboard 100 list. On May 26, 2023, Beyoncé performed a concert in Paris, France. There were many highlights of the concert, including Blue Ivy Carter performing along with her momma on stage on The Lion King's 'My Power.'
Beyoncé asks the crowd to salute Tina Turner #RENAISSANCEWorldTour pic.twitter.com/NEqHyd3wwi

— Gregory Ellwood – The Playlist 🎬 (@TheGregoryE) May 26, 2023
However, the highlight of the show was Beyoncé stopping the concert and paying tribute to her inspiration, Tina Turner. "I just want to take a second and honor Tina Turner," she told the crowd. "If you're a fan of mine, you're a fan of Tina Turner. I wouldn't be on this stage without Tina Turner, so I want you guys to just scream so she can feel your love. I feel so blessed that I was allowed to witness her brilliance."
In Case You Missed: Beyoncé's Mom Tina Knowles Becomes Victim Of Her Daughter's Crazy Fans, Medics Rush To Rescue Her
The Late Singer's Fans Were Fuming After Knowing Jay-Z Disrespected Her In A Song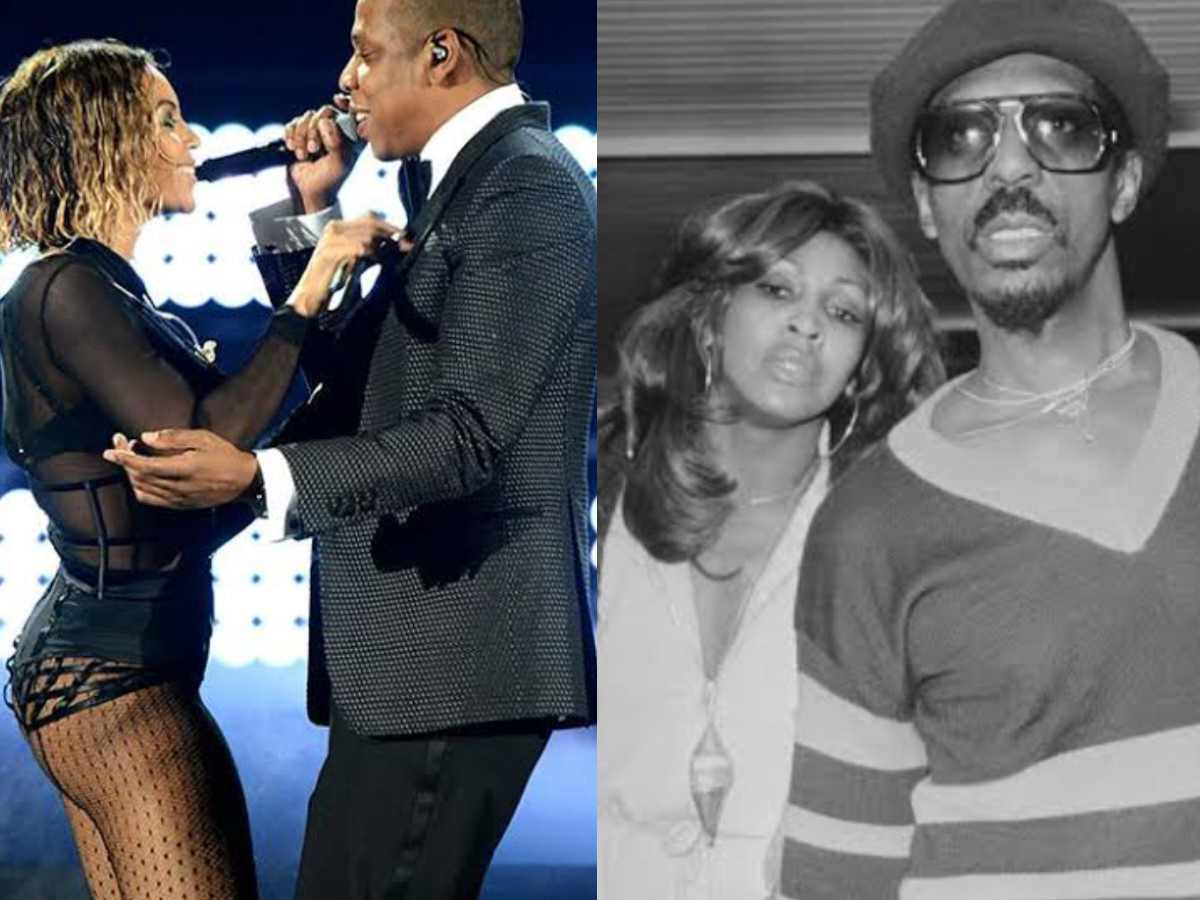 Though Beyoncé respects Tina Turner, she let Jay-Z insult her in a song. In a verse of their hit 'Drunk in Love,' Jay-Z disrespected her with a reference to her abusive relationship with Ike. The verse goes, "I'm Ike, Turner, turn up / Baby no I don't play / Now eat the cake, Anna Mae / I said eat the cake, Anna Mae."
The reference is to an infamous incident that happened with Tina Turner in a diner. When fans spotted the singer, they came to her for an autograph. Along with Tina, her disgraceful husband was also there. When fans did not ask for an autograph from him, he shoved a piece of cake in her mouth and said, "Eat the cake, Anna Mae." Now, fans are calling out the couple for being insensitive towards the 'Simply the Best' singer.
I don't wanna see any tributes from the evil Beyoncé and Jay Z for Tina Turner today pic.twitter.com/F8z8WikRZi

— Shirley Carter's Pussy (@shirlpuzz) May 25, 2023
This video makes it even more disappointing that Jay Z disrespected Tina Turner & made light of her abuse on Drunk in Love. They both should've known better than that. https://t.co/Xeri79318v

— His Silly Rabbit ✨ (@tsvarakad3nga) May 24, 2023
And then Beyonce disrespected Tina by putting those horrible lyrics in Drunk in Love.

"I'm Ike and Baby I Don't Play, So Eat the Cake Anna Mae." How can you have your black producer husband utter those words in a song about your sex life? Ugh. https://t.co/KOex1A6O2q

— Merlisa (@merlisa) May 26, 2023
Knowing how much Beyoncé loves Tina Turner why did she let Jay z say "eat the cake Anna Mae"

— California Sober 🍀 (@DiamondReignn) May 26, 2023
You Might Also Like To Read: Thanks To Beyoncé, Halle Bailey Knows How To Deal With Racism And Backlash