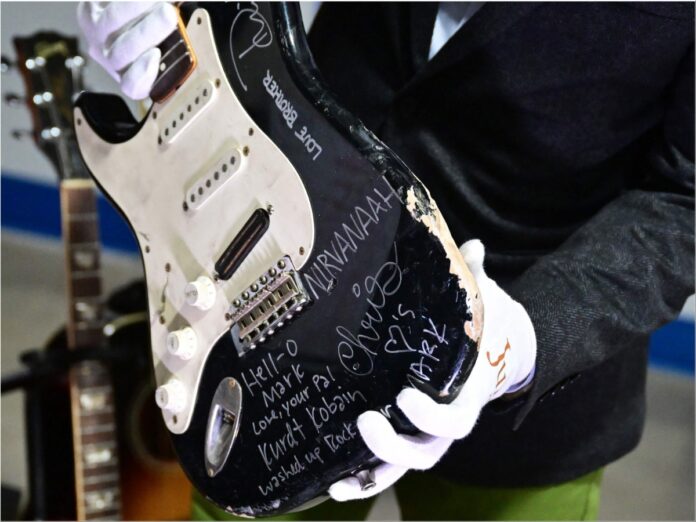 Kurt Cobain was a very famous American musician of his era and especially because he was also the founding member of the rock band named Nirvana. The band released several albums and singles that include 'Bleach', 'Nevermind', 'In Utero', 'From the Muddy Banks of the Wishkah', 'Live and Loud', 'Incesticide', 'Nirvana', 'Singles', 'Nevermind: The Singles', 'Hormoaning', and many more.
Although Cobain's life was very controversial because of his addiction problems, he was the favorite singer of so many people. His guitar from 1989, which he smashed on stage, was sold for a huge amount in an auction. His posthumous popularity is a lot.
Related: How Did Nirvana's Kurt Cobain Die?
Kurt Cobain's Guitar Sold For $600,000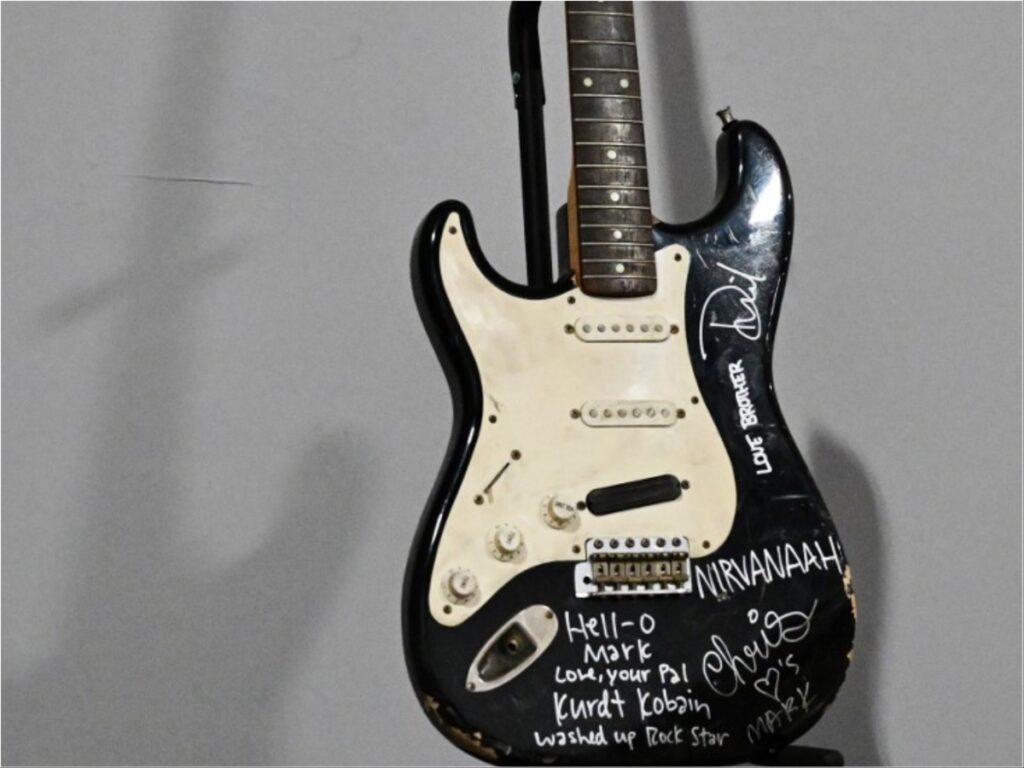 Cobain's smashed Fender Stratocaster guitar was sold for $600,000 at an auction. The left-handed electric guitar was broken in the early 1990s while the band was making their seminal Nevermind album. Several attempts have been made to sell the guitar in the past but it could not happen.
The guitar also had Cobain's inscription dedicated to the late singer and member of Screaming Trees, Mark Lanegan. Julien's Auctions revealed that Lanegan received the guitar during the band's 1992 tour.
In case you miss: "Brad Kept Stalking Me": Courtney Love Continues To Take A Dig At Brad Pitt Over Kurt Cobain Biopic
Who Was Kurt Cobain?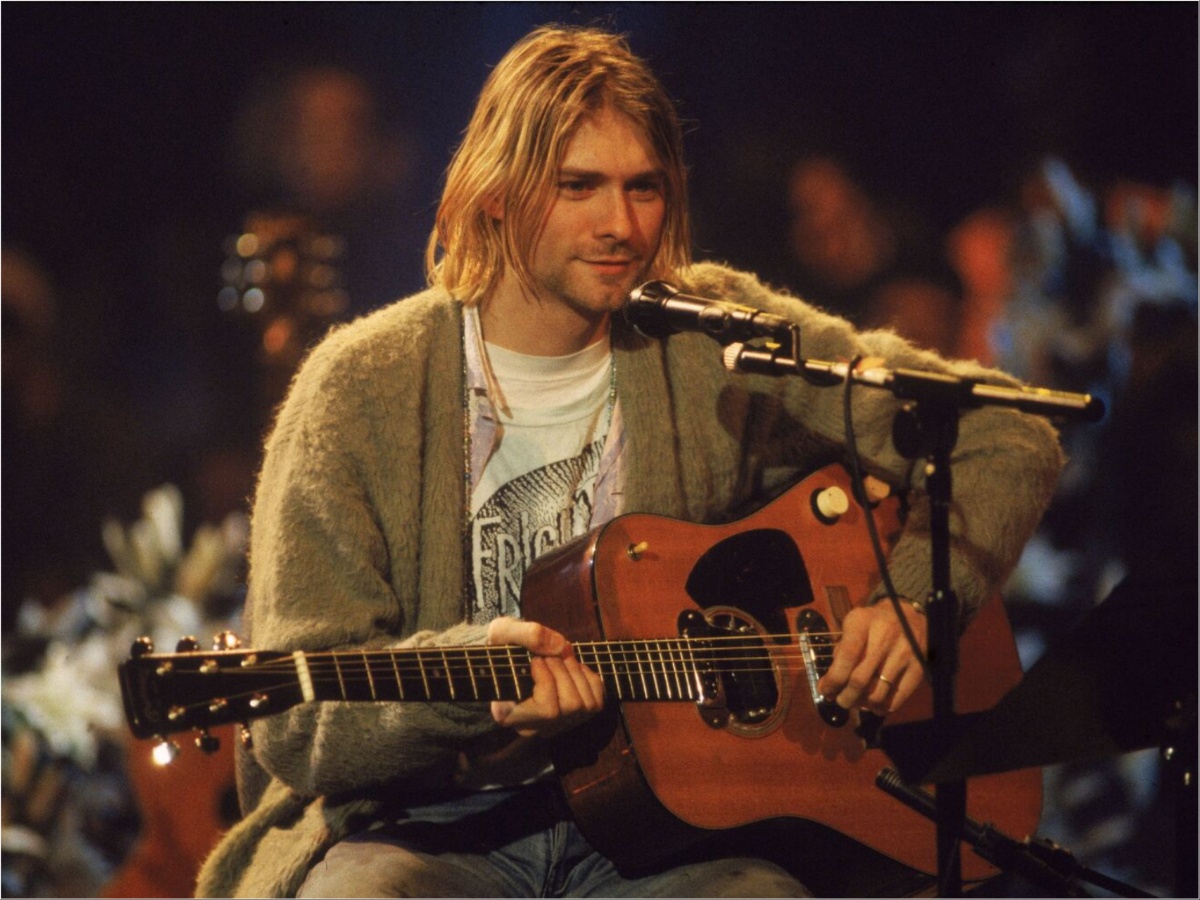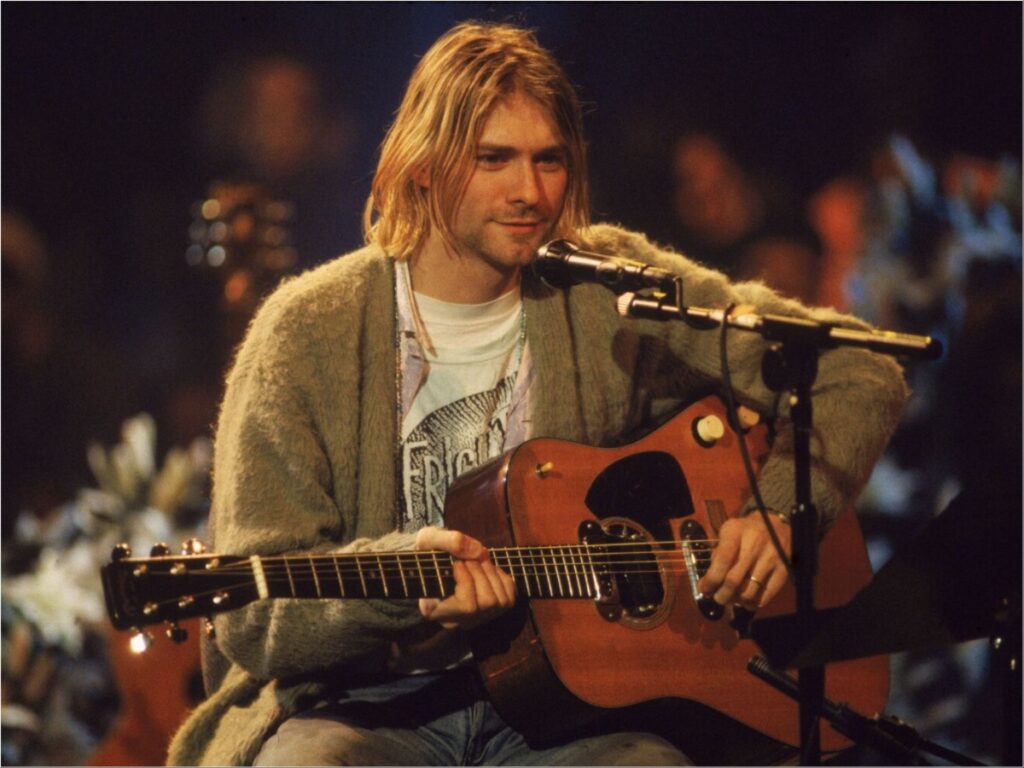 Kurt Cobain was a well-known American Musician and he created the rock band named Nirvana where he was the lead guitarist, primary songwriter, and vocalist. Nirvana was established in 1987 with Krist Novoselic and Aaron Burckhard. The band found commercial success with the song 'Smells Like Teen Spirit' from their second album, 'Nevermind'. Cobain became the voice of the generation when Nirvana gained recognition and Cobain also contributed to a majority of their singles like 'In Bloom', 'Something in the Way', 'All Apologies', 'You Know You're Right', and more.
Due to his personal and professional problems, Cobain got addicted to heroin and suffered from depression. On April 5, 1994, he died at the age of 27, from a self-inflicted shotgun wound to the head but his body was found on April 8 in his Seattle home.
You may also like to read: Kurt Cobain Net Worth: Who Inherited Nirvana Singer's Massive Wealth After His Suicide?