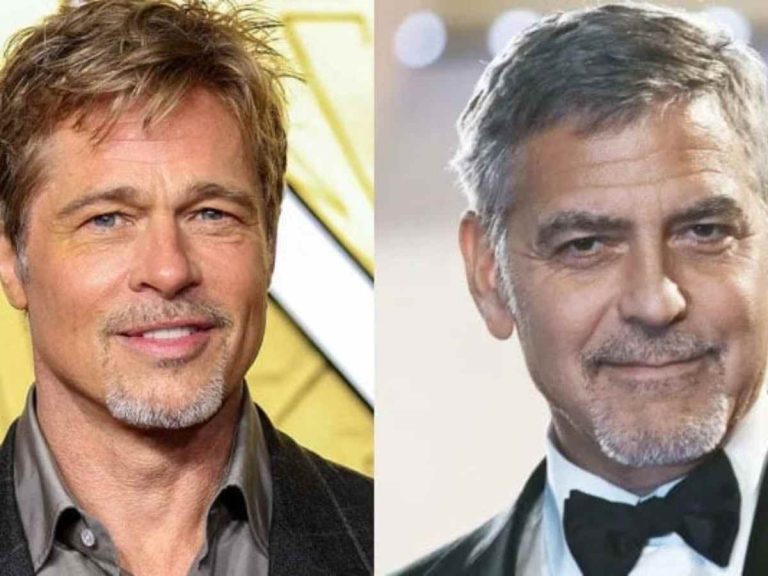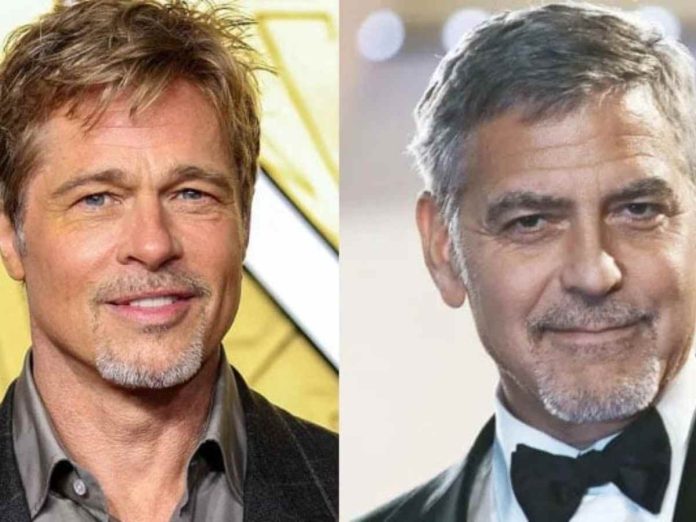 The silver glimmer duo of Brad Pitt and George Clooney are pairing for their upcoming Apple thriller, 'Wolves'. On 24 January 2023, the actors were spotted in New York City. They were on the set, filming scenes for their new venture. The 'Babylon' actor and the former Batman were seen wearing similar black leather jackets, grey slacks, and black shoes. Brad Pitt carried an additional yellow Loro Piana cashmere scarf. This is not the first time Brad and the Clooney will be working together.
Brad Pitt and George have starred in numerous movies together like 'Ocean's 8', 'Ocean's Twelve', 'Ocean's Thirteen', and 'Burn After Reading'. In September 2021, it was reported that Brad Pitt and his long-time friend and colleague George Clooney will produce the upcoming film 'Wolves' along with the director Jon Watts.
Related: Brad Pitt Girlfriends: How Many Women Has The 'Bullet Train' Actor Dated?
What The Movie Is About?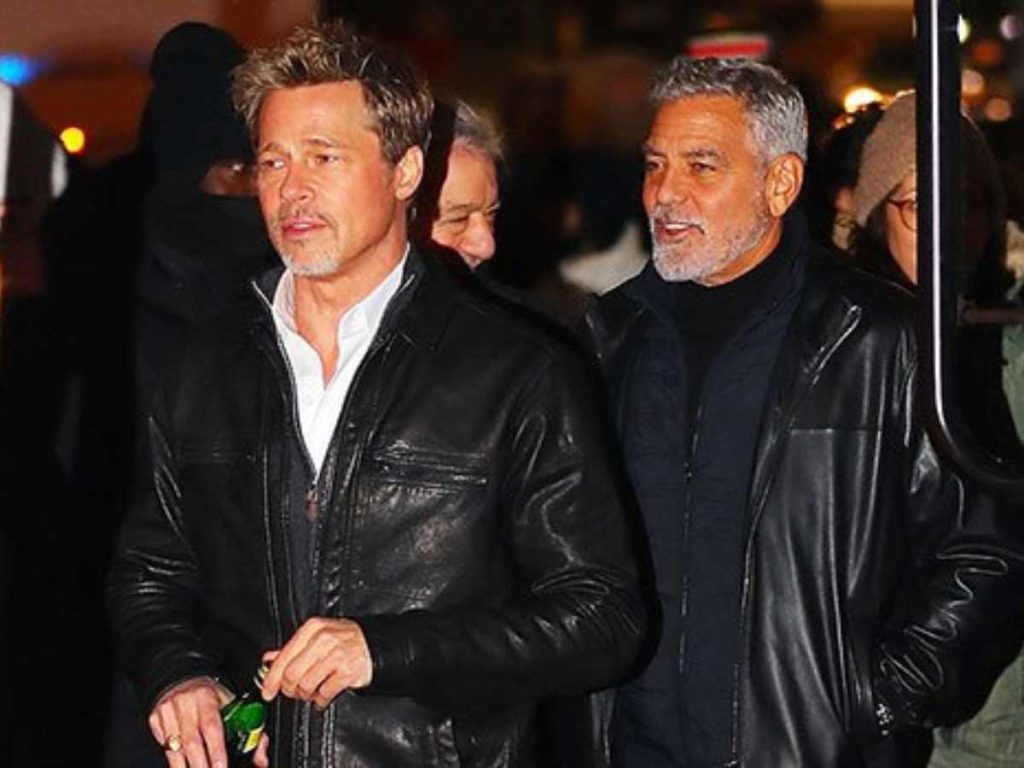 'Wolves' will be George Clooney and Brad Pitt's eleventh movie together. The production will be directed by Jon Watts, the director of Tom Holland's Spider-Man trilogy. The Hollywood Reporter revealed that the film is about "two lone wolf fixers assigned to the same job."
Besides directing 'Wolves,' Jon is also writing and producing the film. Along with Watts, the protagonist of 'Wolves' will also produce the movie through their separate labels- Smokehouse Pictures and Plan B Entertainment.
Last week the rights of the 'Wolves' were sold to Apple. Apparently, there was a heated bidding war for the film with giant enterprises like Prime Videos, Universal, MGM, and Warner Bros. in the race.
However, Apple won the bid in the end. Apple has been consistently collecting movies since last year having a shining library of 'Spirited,' 'Emancipation,' 'Killers of the Flower Moon,' and 'Black Adam'.
Related: Brad Pitt To Sandra Bullock, 15 Top Hollywood Stars Who Have Adopted Kids
Clooney Makes Fun Of Brad Pitt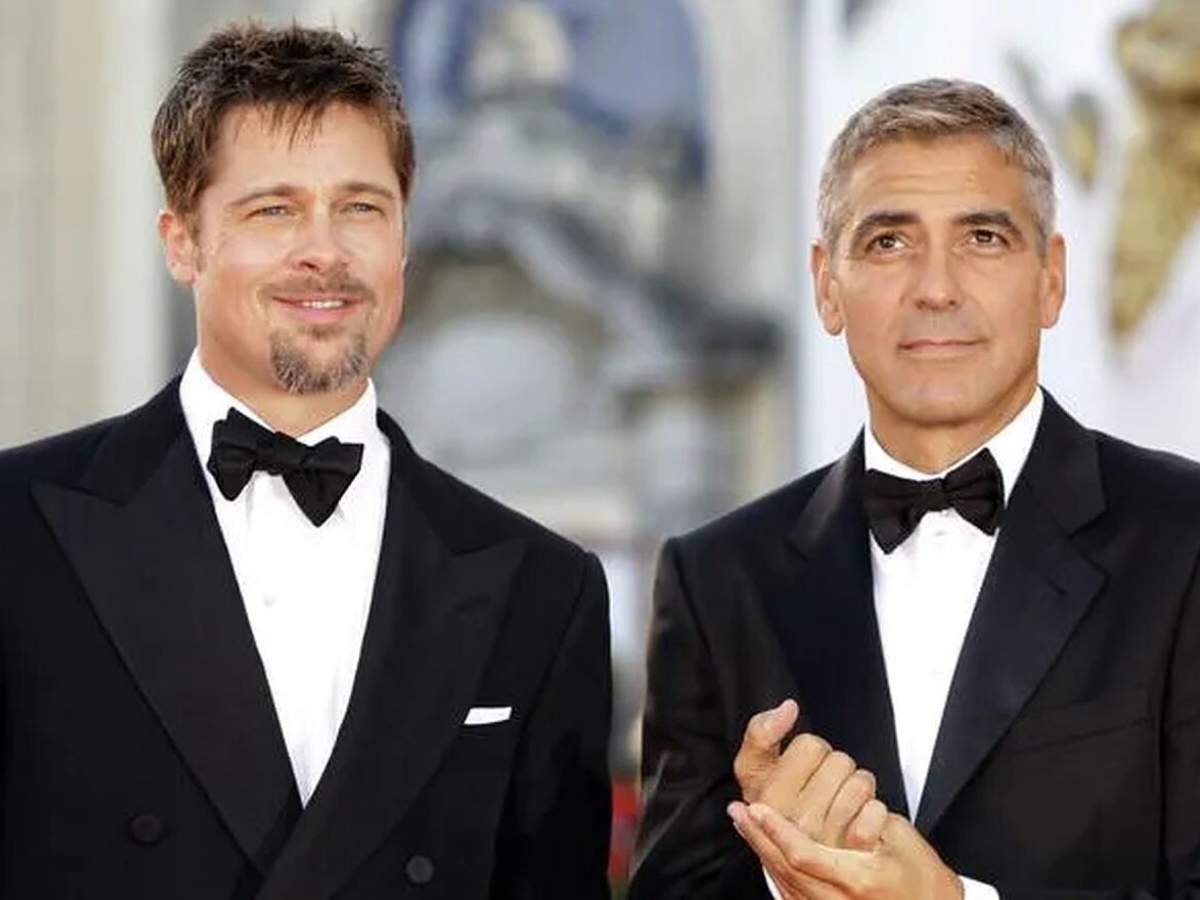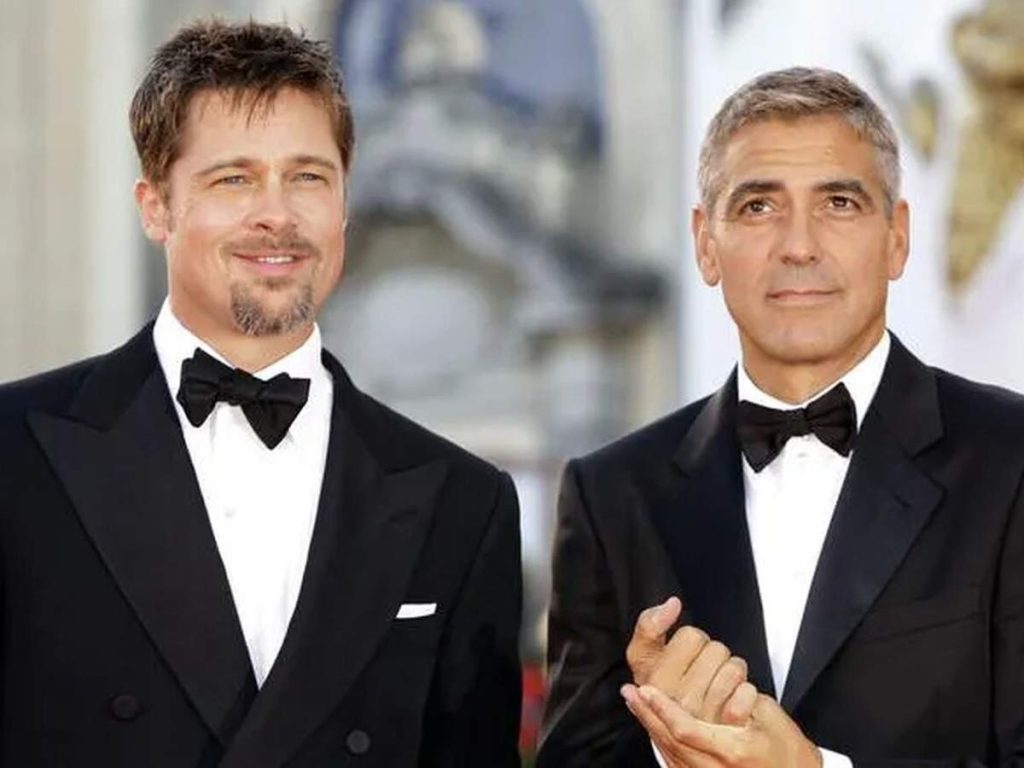 George Clooney soon after the announcement of 'Wolves' started pulling Brad Pitt's leg. While talking to People, the 'Downton Abbey' actor joked, " Brad was obviously the cheapest of the actors available." Brad Pitt and George have been friends for a long time and are seen cracking numerous jokes on screen for each other. Recently, Brad in a conversation with Vogue answered that George was the most handsome man along with Paul Newman.
To which George humorously answered, "He's right!". The not so "modest" actor further added, "the first time he answered he said himself, and they said, "Maybe don't say that", let's do another take". The two are continuously seen in the media in chuckling pranks. George further added in his interview, "He's a friend of mine and we have a really good time together. I'm really looking forward to it."
Related: What Was George Clooney's Job Before He Entered Hollywood?