Internet is full of rumors and speculations that may cause confusion among users about which story to believe. On March 15, a news website announced that MrBeast's crew member, Chandler Hallow was "shot dead" during a stunt video. Since then, this news is trending on Twitter.
Recently, a news website named BBC claimed that YouTube star, MrBeast associate and crew member, Chandler Hallow passed away. This news has created a social media stir as Hallow himself reacted to it hilariously! But how is this possible? Let us break down the complete story.
Meet Chandler Hallow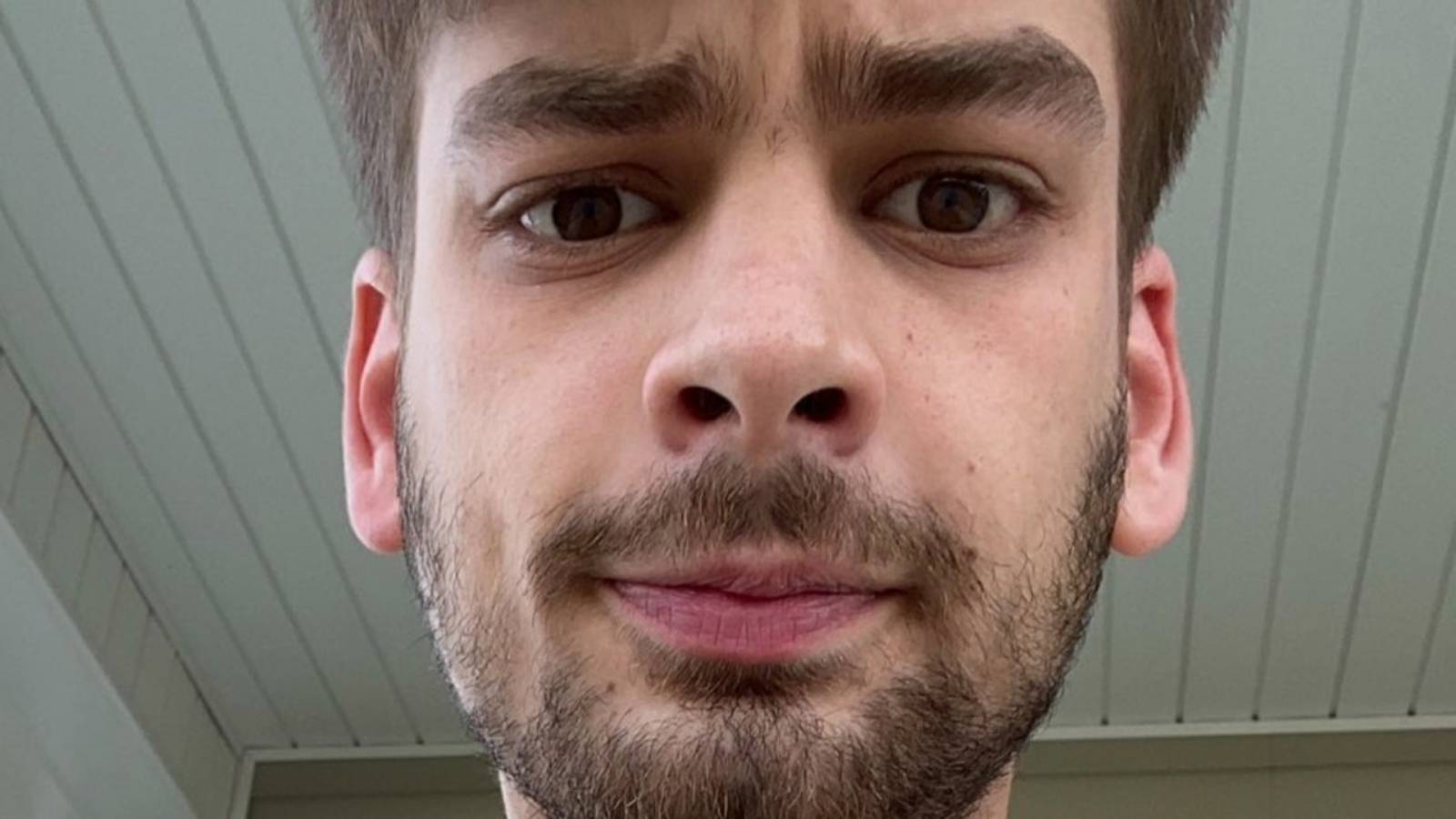 MrBaest is a YouTube star who gets millions of views and likes on his quirky and innovative stunt videos. Chandler Hallow, 23-year-old, is also a fellow YouTuber who often collaborates with MrBeast. He is collaborating with MrBeast since 2018 and appears frequently in his videos. In a video previously, Jimmy Donaldson aka MrBeast admitted that Chandler was initially his janitor. But when Donaldson aired a video – We Are Better Than Dude Perfect, which featured Hallow, he became a famous personality.
Hallow has completed his education at JS Rose High School and is a North Carolina native. He has done graduation from Chowan University and has six siblings in his family.
Chandler is active on social media platforms such as Twitter, Instagram, YouTube, and more. The Greenville native is married to Cara Davis and tied the knot last year on July 11. As per sources, she is an alumnus at ECU.
On his social media platforms, he shares about his life and sneak-peek of one of the most viewed YouTuber- MrBeast's videos. As of now, Chandler has 1 million and 3.4 million followers on Twitter and Instagram respectively. He is not just a YouTuber but also owns a clothing label- Strange Hands. He announced his label recently on his Instagram verified account.
View this post on Instagram
Chandler Reacts To Death Hoax On Twitter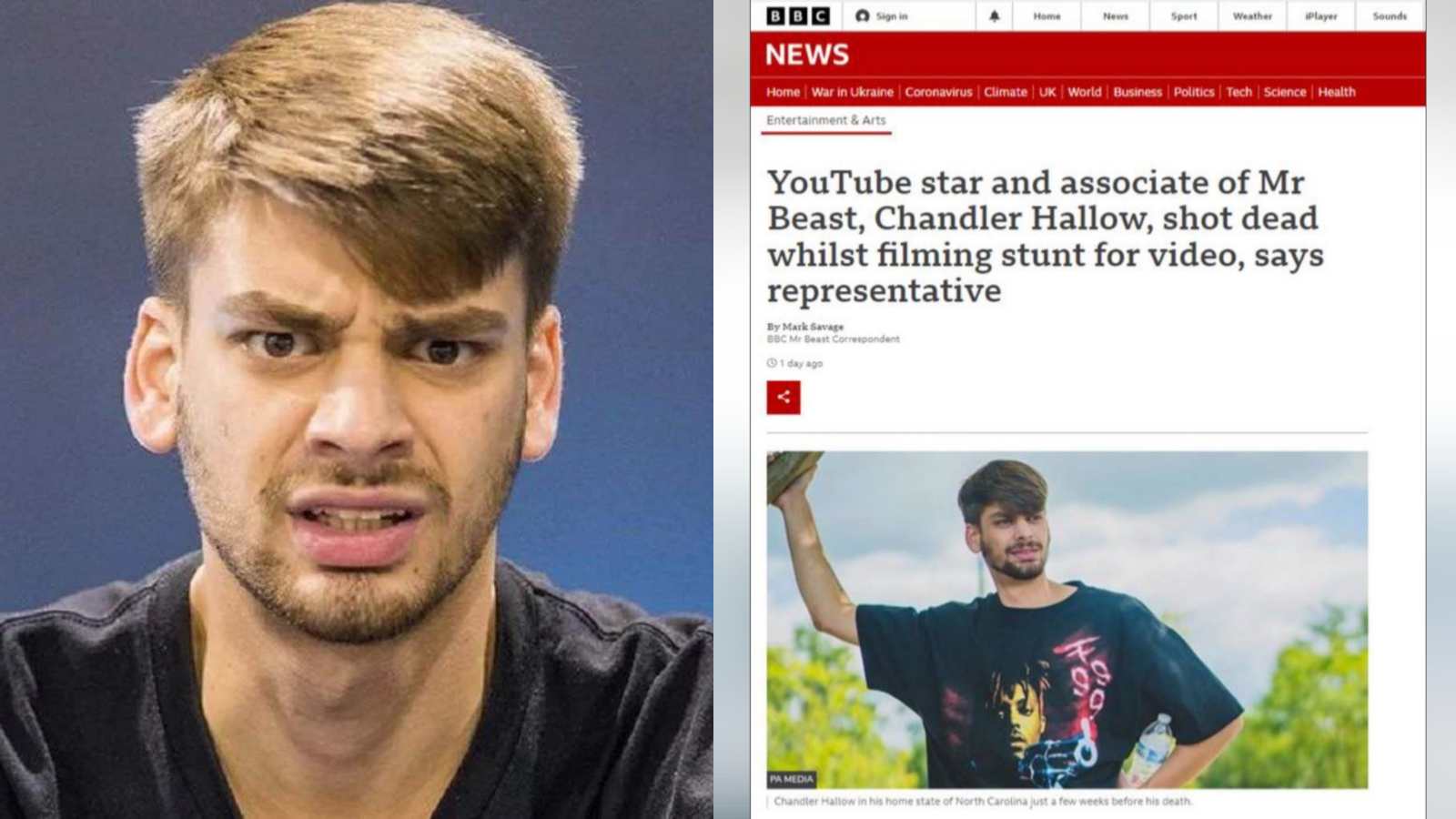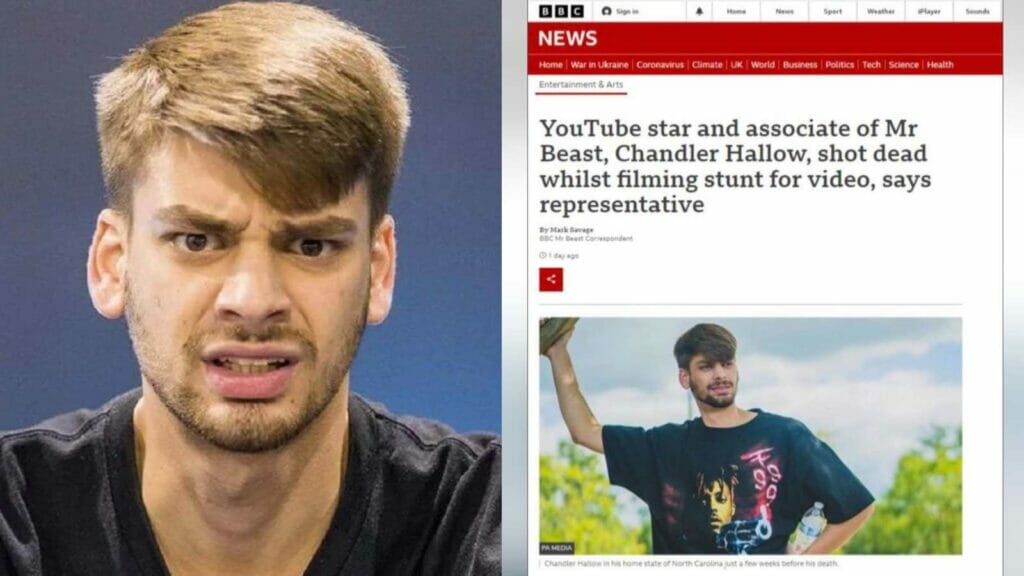 Hallow took to Twitter and reacted hilariously and in a sarcastic tone about his death hoax. The content creator even shocked fans with the comments. He shared a screenshot of the news article that read, "YouTuber star and associate of MrBeast, Chandler Hallow, shot dead while filming for a stunt video, says, representative." Well, let us tell you that this news is a hoax and completely fake.
To this news, Hallow replied in a tweet, "Just found out I died." His buddy, MrBeast also reacted to the fake story. He tagged Hallow and said, "sorry for making you eat 10,000 pickles in 5 hours :/"
Check out the tweets below:
Additionally, even fans reacted to it hilariously after knowing that he is absolutely fine. The writer, Mark Savage also came in front and denied that he wrote the fake story. He specified that he covers stories only from music.
Also Read: The Walking Dead: Margot Bingham Addresses Max Eugene And Stephanie Spin