Two icons of their individual leagues Drake and LeBron James joined hands to provide a family with a gift worth remembering for a lifetime. Drake recently shared a clip on his Instagram that featured a teen, his mom, and his coach. The rapper invited Michael, a Toronto-area teen, who plays basketball for the Royal Crown Academic School and his family to dinner.
Drake Joins Hands With LeBron James To Take Up Charity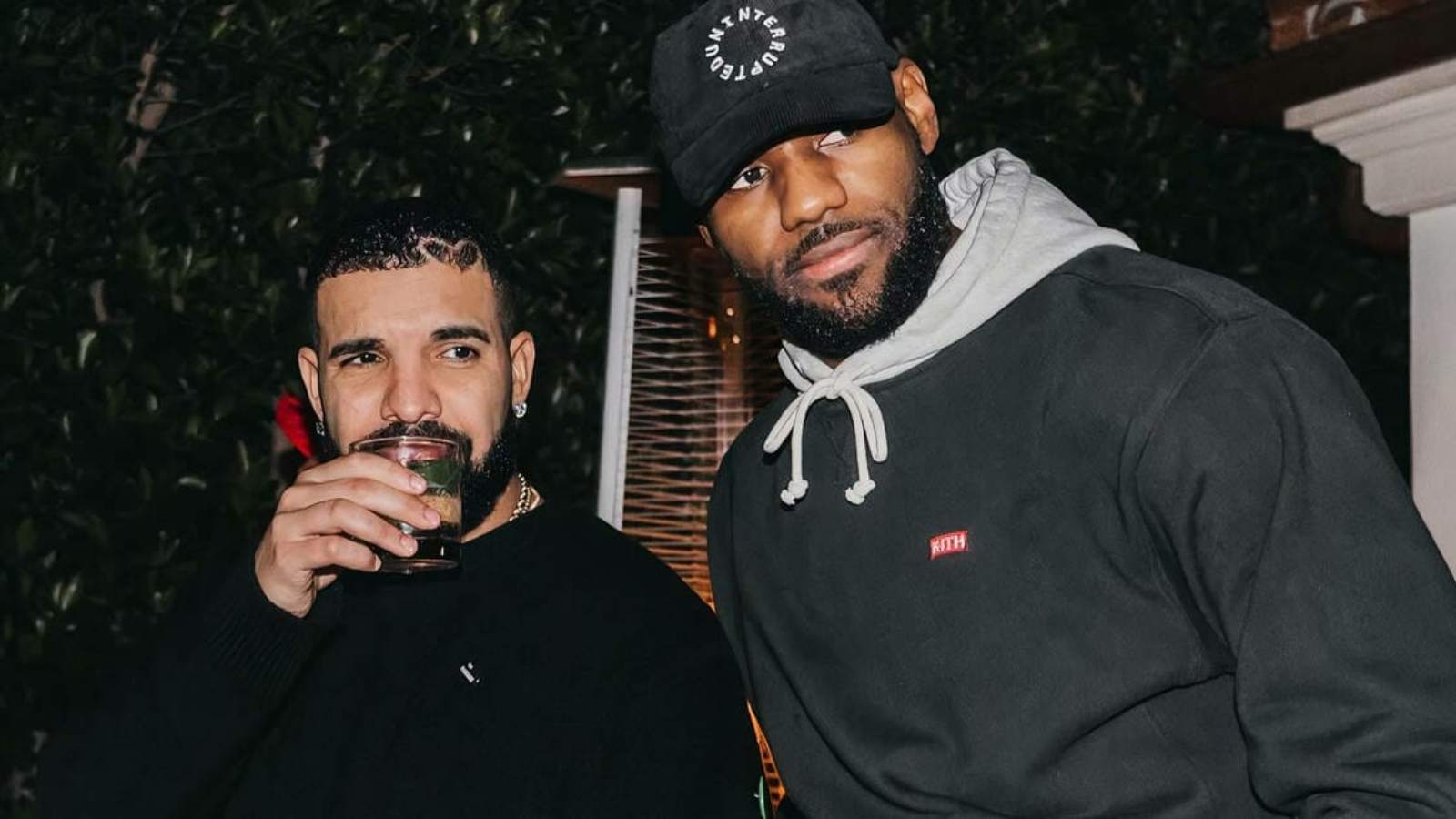 The video shared by Drake shows the family at Toronto's Harbour 60 restaurant for dinner. The family consists of a teenage Basketball player Michael from the Royal Crown Academic School and his mom. Additionally, Michael was joined by his coach. "Lot of memorable nights in this room in my life, for sure," Drake shared on the camera. "Speaking of memorable nights, I had an incredible night last night playing roulette on Stake."
The clip then shows Drake winning while playing roulette on Stake, the crypto gambling platform of LeBron James. "So yeah, as you can see, I was clearly excited," he continued. The rapper further shared, "Anytime I get blessed like that, I always think it's good karma that needs to be transferred. So, I play for fun and I play in hopes that I can spread love always. So tonight, I'm doing a dinner with my brother [James] … We're doing a Lobos dinner tonight."
View this post on Instagram

Addressing the family, he described Michael by telling about his game of Basketball. Moreover, he introduced his mom as "one of the hardest-working women." "We're gonna bless them tonight, so I'm looking forward to seeing their reaction," he says. Moving on, the clip shows Drake and James handing $100,000 in cash to Michael's mom after exchanging a few pleasantries. "Hopefully it makes this journey a little easier," Drake tells her. In addition, the Lakers star also gifts Michael and his coach with a pair of shoes.
The video also features Drake having a conversation with James in a private dining room. "I've been trying to figure out what we can do to help you," he says. He adds, "Myself and Eddie from Stake.com are going to dedicate $1 million to the I Promise School and I'm going to come and drop it off myself before the school year is over."
Also Read: Rihanna Breaks Silence On Her Mysterious Diamond Ring