Oscar-winning actor, Nicolas Cage is ready to return to the big screen as he was spotted as a promising Dracula on the sets of Renfield.
The horror-comedy movie, Renfield directed by Chris Mckay will star Nicolas Cage alongside Nicholas Hoult. The script of the flick is by Ryan Ridley and is an adaptation of work by Robert Kirkman. The appearance of Nicolas Cage in the movie was announced in November and since then, critics are discussing how the actor will handle the renowned character.
Recently, a sneak peeks from the sets of Renfield aired which featured Nicolas Cage immersed in the character perfectly. His co-star, Nicholas Hoult who will play the titular role was always seen covered in blood. As per sources, his inspiration is his late father and rock legend David Bowie. The film is by Universal pictures and is set to release in 2023 on April 14.
Nicolas Cage In A Sinister Look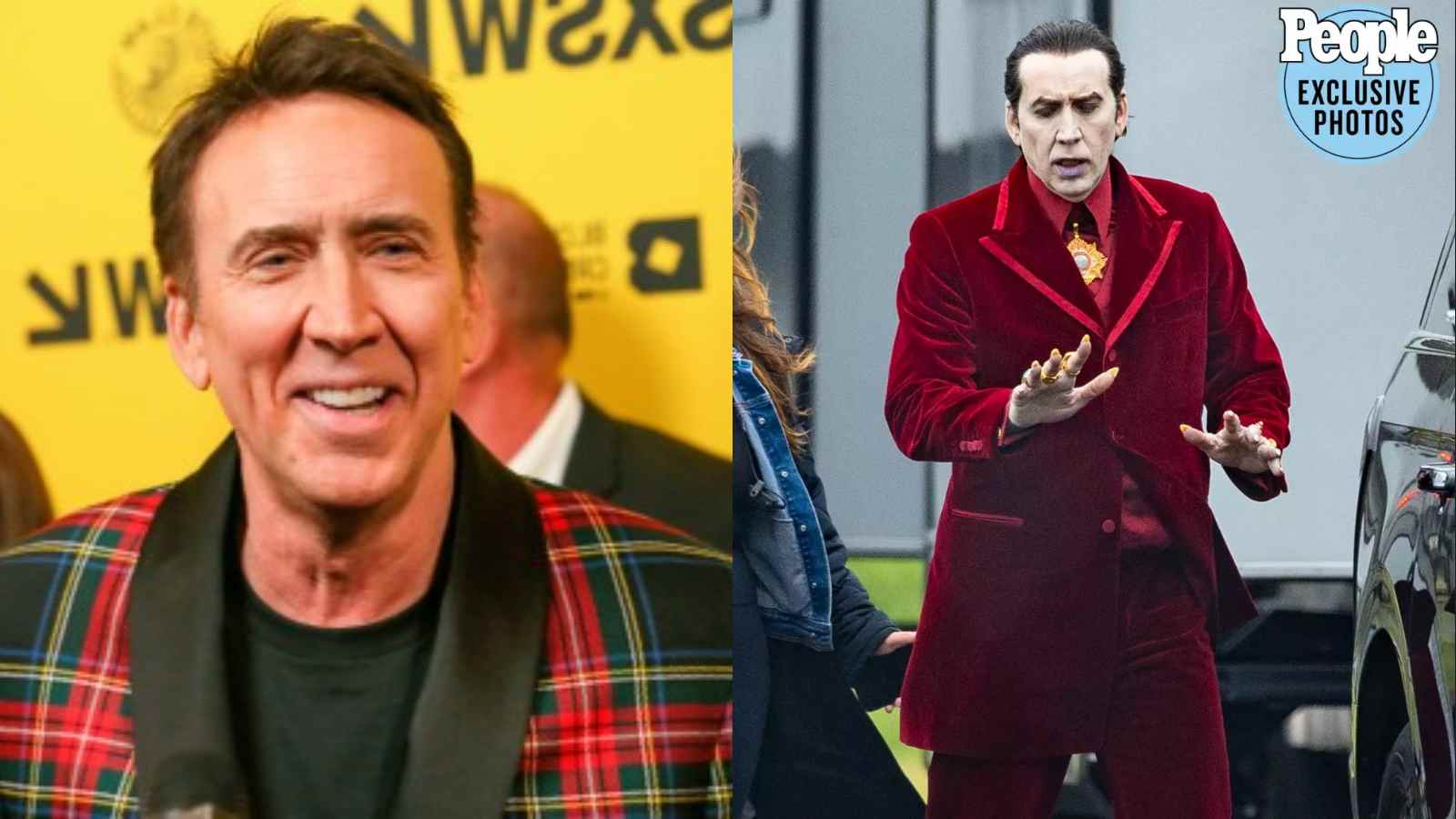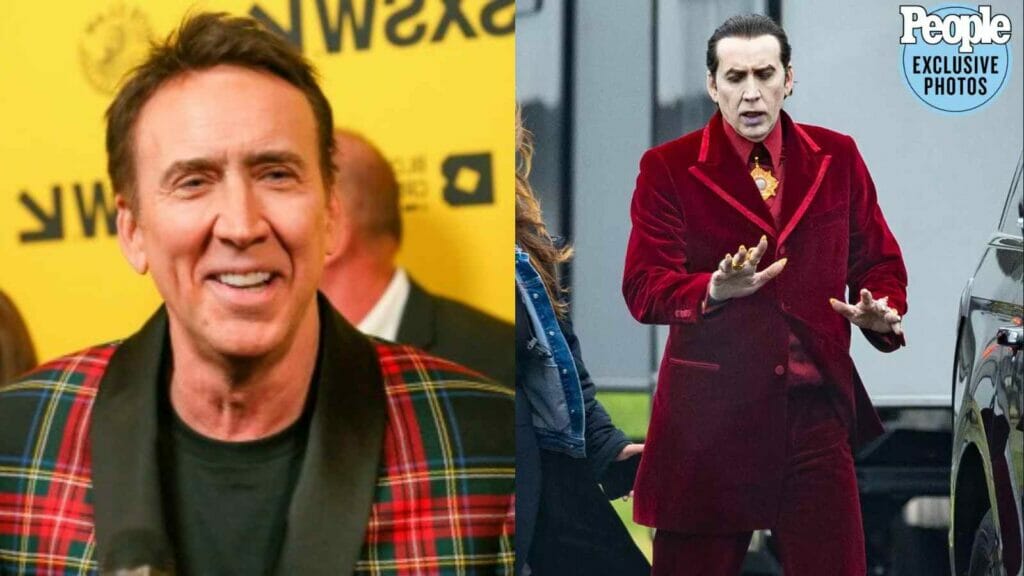 On Wednesday, People magazine aired the special pictures from the sets of Renfield. The 58-year-old actor slipped in the Dracula costume in the streets of New Orleans and rocked the look completely. In the picture, he was wearing a red velvet suit with a long coat, loud jewelry, sleek black hair, and long fingernails. To make Dracula look complete, he got his makeup done as a sun-deprived pale face.
As per sources, Cage is putting all his efforts and trying hard to do justice with the role. Previously, in an interview, he said, "I want it [the role] to pop in a new unique way from how we have seen it played. So I am thinking to really focus on the movement of the character. You know, I saw Malignant and I thought what she did with those moves–and even Ringu with Sadako. I want to look at what we can explore with this movement and voice."
Cage reported about the movie and how he will relate it to the character. Leaving Las Vegas star said, "what makes it super fun is that it is a comedy. And when you get that tone right–comedy and horror–like American Werewolf in London, it is a blast. It's got to be a bullseye. But that is what I am looking for, something new to bring to the character and also that perfect tone of comedy and horror."
He thought of the uniqueness because of the previous performances by Bela Lugosi in the black-and-white classic by Universal. And not just this but also by many more actors like Gary Oldman, Gerard Butler, Christopher Lee, Frank Langella.
Nicolas Shares Insights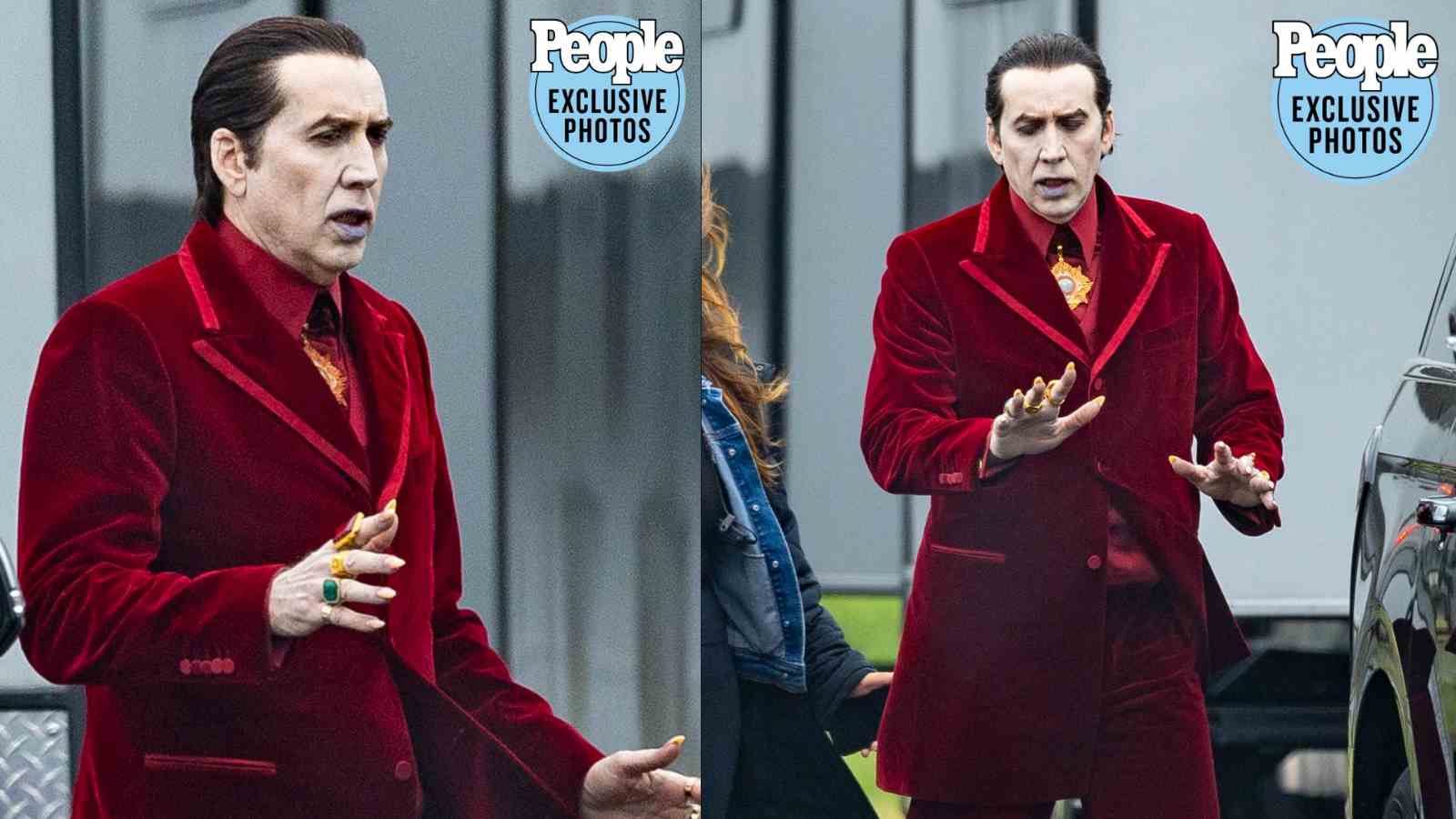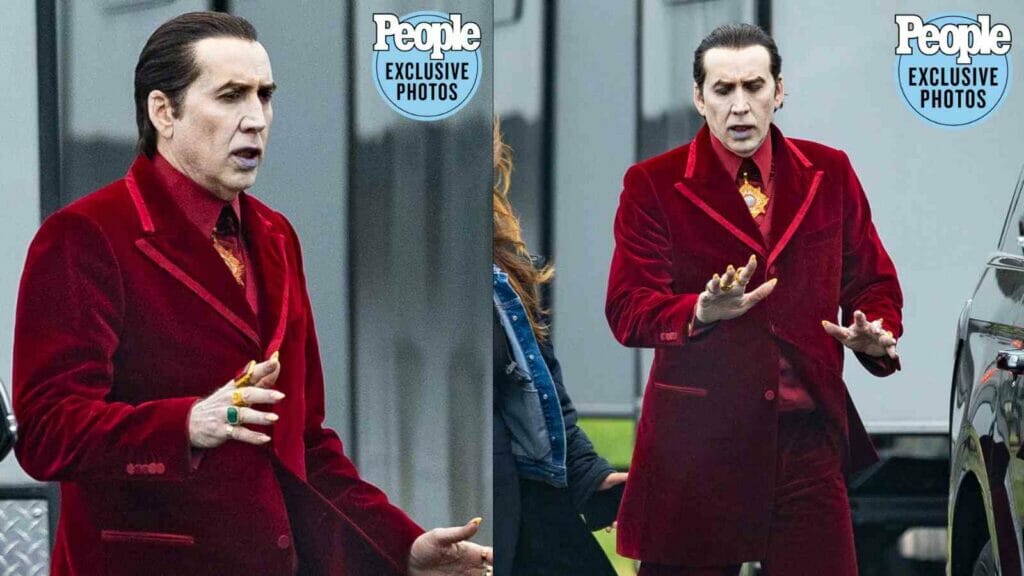 Cage reported in an interview about the project and teased how it will be. "I can tell you that is amazing. It is a really fun and exciting opportunity," he said.
He even revealed that he is on a different diet so that he can resemble David Bowie's Thin White Duke who is his inspiration along with his late father. He teased, "August Coppola's coming back. And he's coming back as Dracula. This is not really on my diet right now. I am trying to become the Thin White Duke for Dracula."
Fans React To The First Look By Calling Him Perfect Dracula
Fans are appreciating all the efforts by phenomenal actor, Nicolas Cage in the Dracula look. One Twitter user stated, "Nic Cage's Dracula is already perfect. no notes." Another stated, "Nicolas Cage as Dracula on the sets of Renfield looking all kinds of hell yeah." Read some more tweets below:
Also Read: "FINALLY"- Misha Collins Tweet About Gotham Knights Has Fans Talking On Social Media