Kanye West descended into an abyss of hate, which has been a difficult place for the rapper to come out of. In 2022, Ye displayed erratic behavior, which heavily impacted his credibility in the industry. Kanye's racial hate and attacks on Jews led to his ostracization from the industry. After the 2022 debacle, West has been focusing his time on his newly married life and his children.
Kanye West shocked the world with his marriage to Bianca Censori, just two months after his divorce from Kim Kardashian. Since then, the new couple has been spotted at various places, shopping, eating, or indulging in quality time with Ye's kids. Out of all, North West is closest to him and his new wife. Time and again, North showed her love for her father through social media by cloning him on her TikTok. Recently, along with her mother, North paid homage to one of Kanye's looks from his 'College Dropout' era.
Related: What Is The One Advice Kanye West Always Gives His Daughter North West?
North West Creates A TikTok Video On A Kanye West Song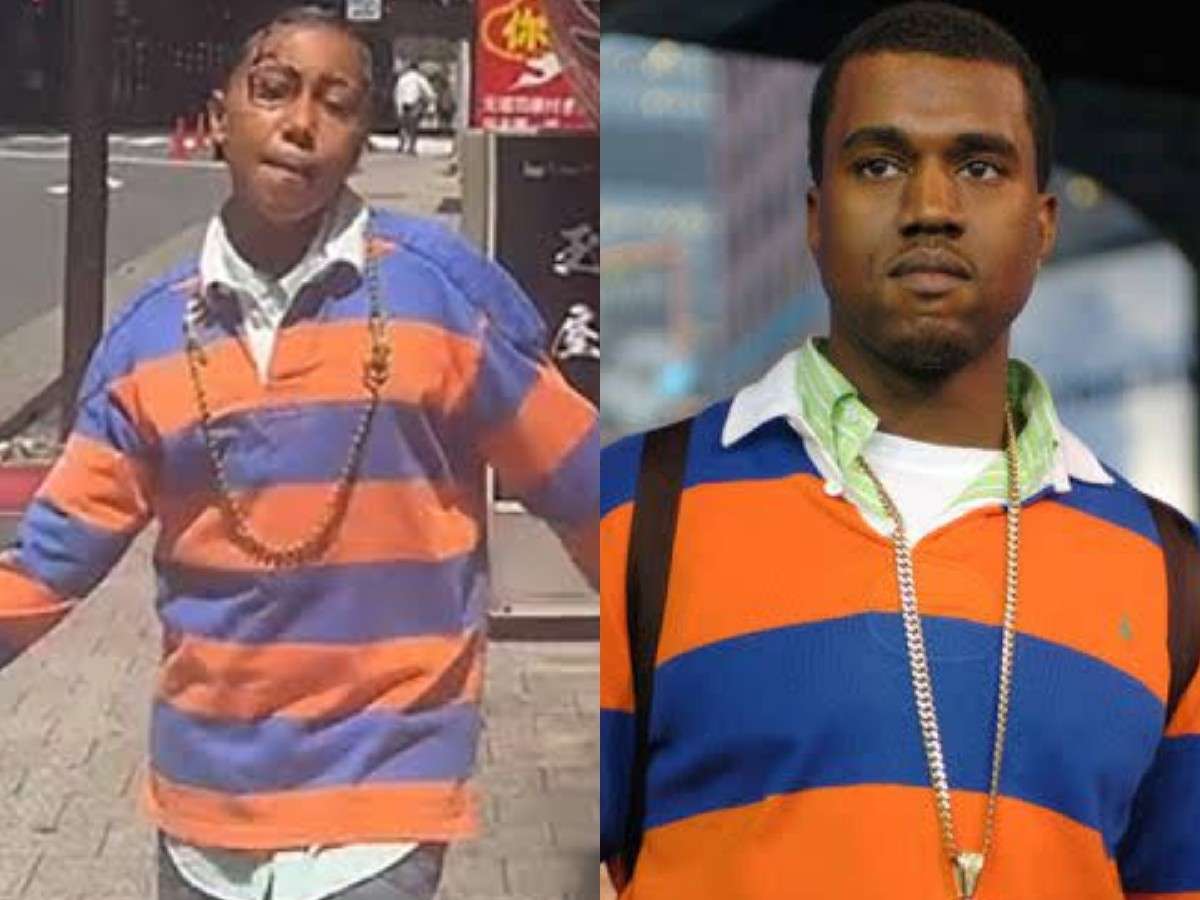 Kim Kardashian and Kanye West have had a tumultuous divorce process since 2021, leading to a final settlement in 2022. Since then, they have been co-parenting the kids. North seems to be comfortable with the new arrangement, as she has been keeping fans updated about her life living with separated parents. She has been creating many TikTok videos with her mother. In one such TikTok video, she recreated Ye's look from his 'College Dropout' era during her Tokyo vacation.
North West posted a TikTok video on August 23, 2023, where she was seen wearing an orange and blue striped polo with an untucked button shirt paired with baggy wide-legged pants and boots.
Kanye West had the same look during MTV's 'Total Request Live' appearance in 2004. He wore a green and white striped polo with a white button-up shirt. North also wore a replica of the 'Donda' rapper's Roc-a-Fella chain. Along with Kim Kardashian, North created a TikTok with 'American Boy' by Estelle and Kanye West.
In Case You Missed: Kanye West Receives Backlash For Dressing Up His Daughter North In Controversial Clothes
Kim Kardashian Is Reportedly Jealous And Upset With North West's Closeness With Bianca Censori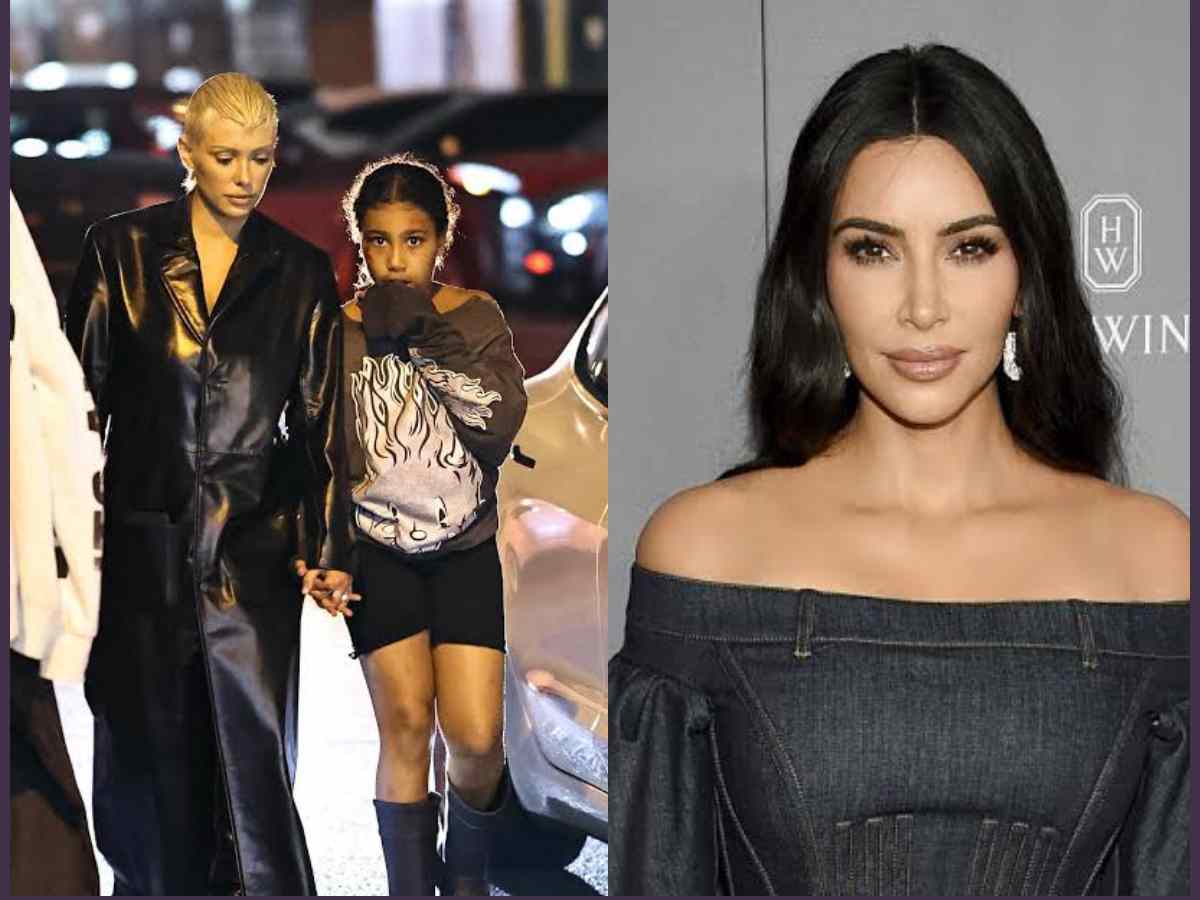 Among all kids, North West is growing closer to Kanye West and his new wife, Bianca Censori. North was spotted with Bianca during a trip to Disney World. The new couple also attended Ye's eldest daughter's basketball game. North and Bianca walked together for Los Angeles' controversial celebration of Ye's 46th birthday.
As per a source, "Kim thinks Bianca is getting too close to her daughter. It continued, "North thinks Bianca is super cool," which does not sit well with North's mother. Recently, during Kim's trip to Tokyo, she warned the new couple about North's clothing choices. She was seen wearing an unreleased Yeezy hoodie, which resembles the Ku Klux Klan outfit.
You Might Also Like To Read: Has 'Imposter Syndrome' Helped Kim Kardashian To 'Keep Going' In Her Career?