Will Smith slapped Chris Rock at the Oscars 2022. Chris Rock pointed out a joke on Jada Smith's hair loss. He said he is waiting for "G.I. Jane 2" which is indicated towards the bald head of Jada. Jada looked upset about the joke and later Will Smith also lost it and walked on the stage to finally smack Chris Rock in his face on live tv. However, Chris continued hosting the show. Will Smith later that eve won the Oscar for the best actor in a leading role. He went to the podium where he cried and said that Denzel Washington told him that the "Devil gets you at your highest moment".
What Happened At The Saturday Night Live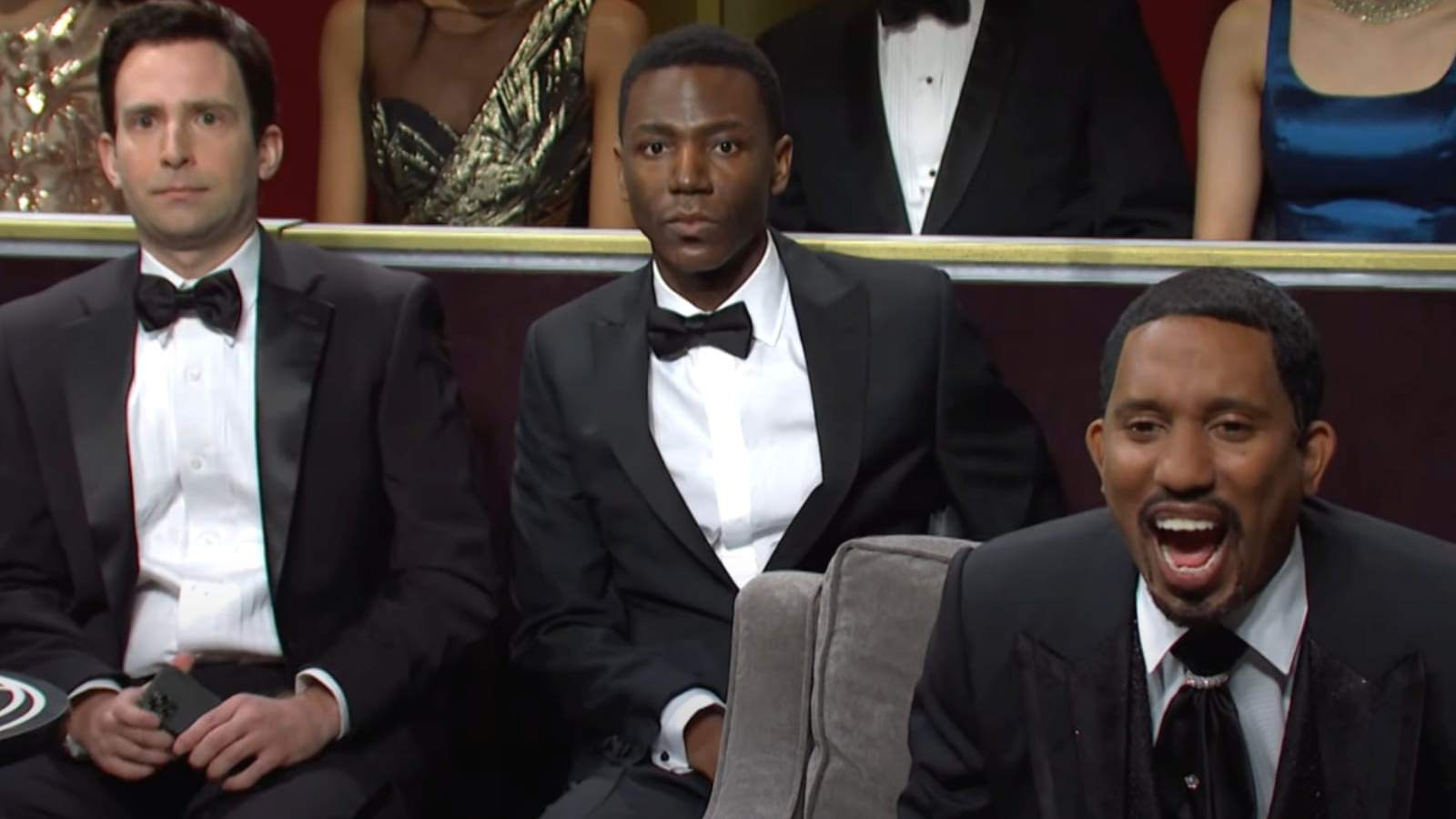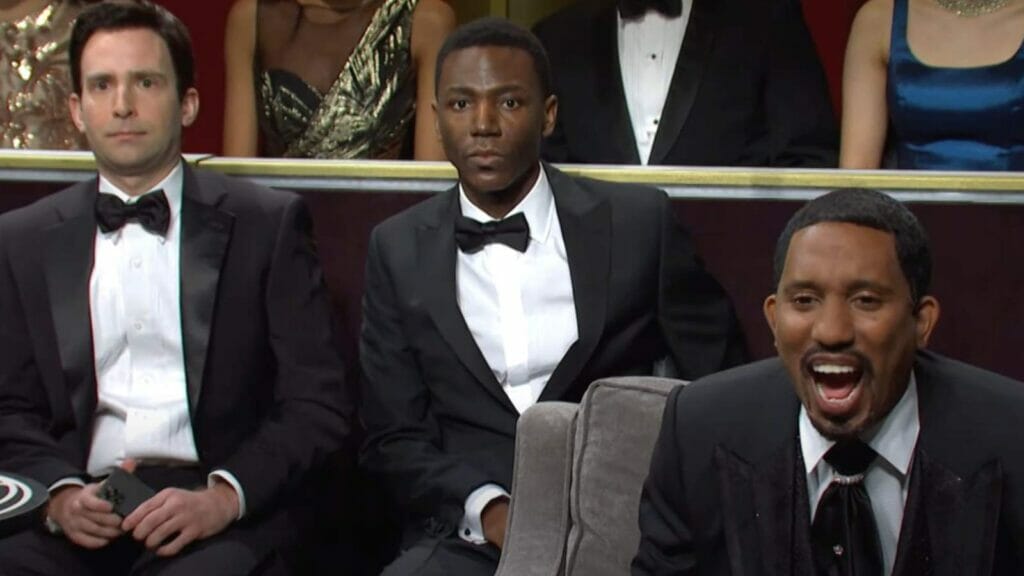 Due to Will Smith's conduct at this year's Oscars, Saturday Night Live emerged with a shitload of new material over the weekend. Many anticipated the smack heard around the world to be the main emphasis of the night's cold open, but instead, the program chose to focus on a political spoof featuring James Austin Johnson's Donald Trump, which only briefly mentioned the slap.
However, in his entertaining opening speech, first-time presenter Jerrod Carmichael addressed the elephant in the room. During the Weekend Update, Michael Che, as well as Colin Jost, weren't shy in mocking the topic. Then there was the sketch, which transported viewers back to the night in question by providing an up-close and small glimpse at what it was like for the characters.
Here's how SNL handled the biggest pop culture news topic in recent memory on this week's episode:
"The Fan Close To Will Smith"
Carmichael portrays an Academy seat substitute who is ecstatic to be seated next to Will Smith, his Hollywood hero. He requests a self, which Smith gladly accepts — until he overhears a joke on stage from Chris Rock and leaves himself to punch the actor across the face. The entire skit is told through the eyes of a terrified seat filler who has no idea how to handle the scenario in which he has a front-row seat.
Carmichael's Rant On The Whole Incident
Without mentioning Smith or Rock by person, Carmichael gave a rant that was nearly exclusively dedicated to criticizing the event and the ensuing, apparently unending disputes. "This will completely blow your head. Can you believe it's been six days already? It's just been six days! This occurred about a week ago." He went on to explain. "Isn't it as if that happened a long time ago? Isn't it as though it took place while we were all in high school? It's as though something happened between Jamiroquai and 9/11. It was a long time ago. It took place on Sunday. Sunday! Bro, it's Saturday."
What Was Showed In The Weekend Update?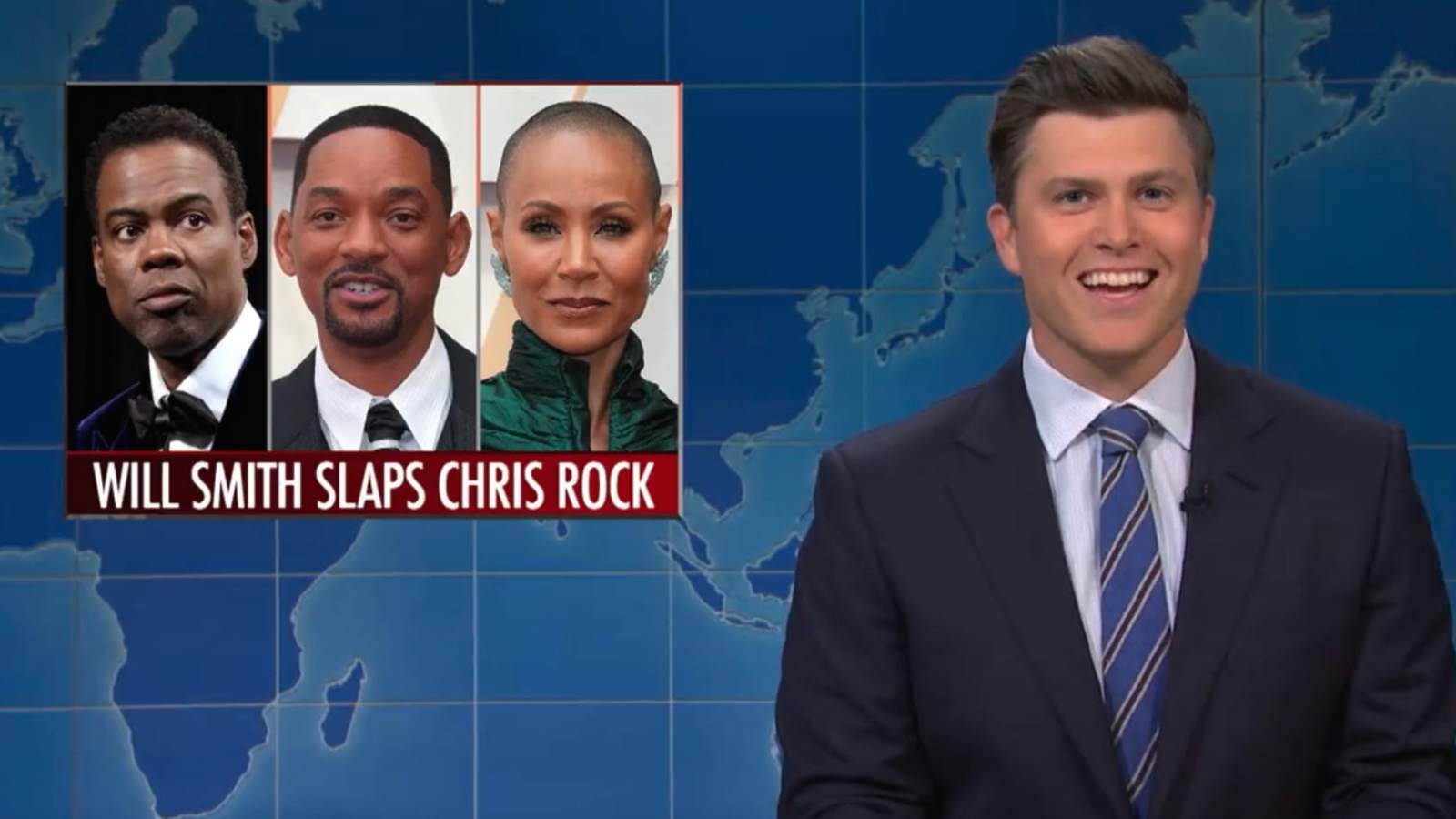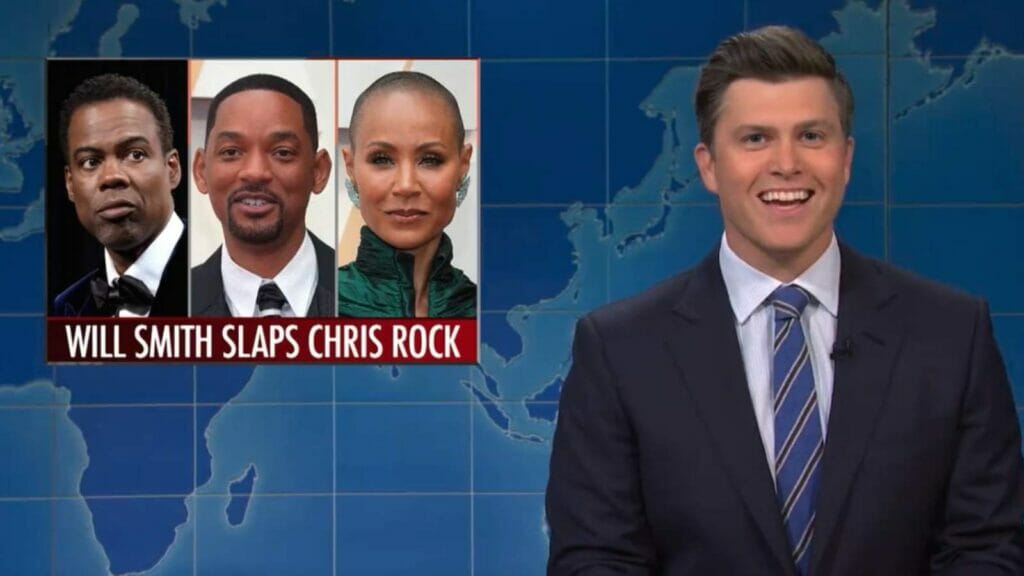 The unexpected change of events took up nearly the entire first 5 minutes of last week's Weekend Update, with Jost and Che both taking a jab at Smith's actions and eventual withdrawal from the Academy.
In a masterstroke of hilarious irony, Kenan Thompson pulled out his tried-and-true OJ Simpson imitation later in the skit and joined in on Smith's evident "anger" issues. Thompson's Simpson jokes, "Love will make you do insane things."
Also Read: Oscar 2022: Billie Eilish Gives Befitting Reply To A Troll