President Joe Biden and Vice President Kamala Harris were mocked by a Saudi television show in the style of "Saturday Night Live." Biden is depicted as a forgetful old man who falls asleep at the podium and needs to be woken up by a helpless Harris in a clip from the show "Studio 22," which aired on the Saudi government-owned television conglomerate MBC. The video starts with an actor portraying Biden pointing aimlessly at reporters, while "Harris" stands beside him. "Biden" then wanders off stage, only to be brought back by "Harris."
What Else Does The Skit Of Joe Biden And Kamala Harris Have?
Kamala Harris then leads him to the podium, where he will speak to reporters. The actor portraying the president then begins to discuss the Spanish crisis, only to be corrected by the vice president. The fake Biden claims that they will discuss the African crisis. The actor portraying Harris corrects him once more. And then returning him to the topic of Russia. The actor portraying Biden has trouble remembering Russian President Vladimir Putin's name. The fake president requested that everyone pay attention to him because he had a very important message to deliver. Biden nods off at this point, prompting Harris to wake him up. Biden then resumes his speech, mentioning China's president, only for Harris to point out that he has yet to mention Russia.
When he expresses his gratitude to first lady Harris for correcting him, Harris grabs the microphone and corrects him once more. Thank you and God bless you, the president says as the news conference comes to a close. Biden falls asleep once more and is dragged into Harris' arms, where he must be propped up. On social media, the video went viral.
Joe Biden's History With Verbal Gaffes And Misstatements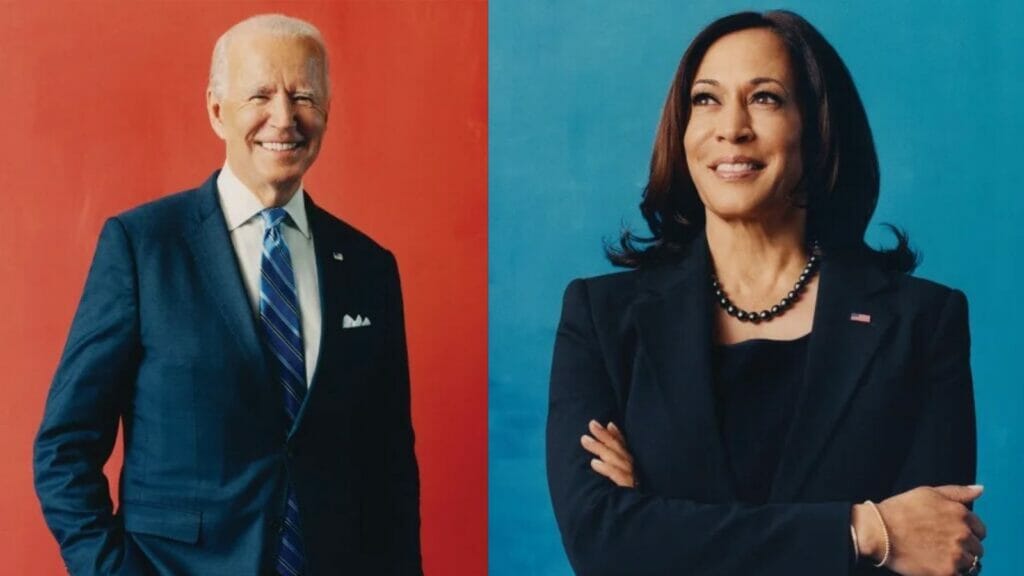 Biden has a history of verbal gaffes and misstatements, including misremembering people's names. This has led some to question his mental acuity. The skit is broadcasted on Saudi Arabia's state-owned television network. We can interpret it as a sign of Riyadh's chilly attitude toward the Biden administration. Relations between the United States and Saudi Arabia are at an all-time low. As energy prices have risen in the aftermath of Russia's invasion of Ukraine, the kingdom and its regional allies have rebuffed Biden's pleas to increase oil production. When the American president called last month to urge them to increase oil production, the leaders of Saudi Arabia and the United Arab Emirates reportedly refused to speak to him.
Also Read: Elon Musk Claims "SpaceX And Tesla Would Probably Have Died" If Biden's Billionaire Taxes Floated In 2008