Angelina Jolie who is UNHRC's Special Envoy has arrived in Yemen today. She wants to draw the world's attention to the seven-year civil war of Yemen on its civilians. According to Jolie, everyone deserves compassion. She has said this amidst the war both in Ukraine as well as Yemen. In both these nations, she is helping the UN's Refugee Agency.
Angelina Jolie's Journey To Aden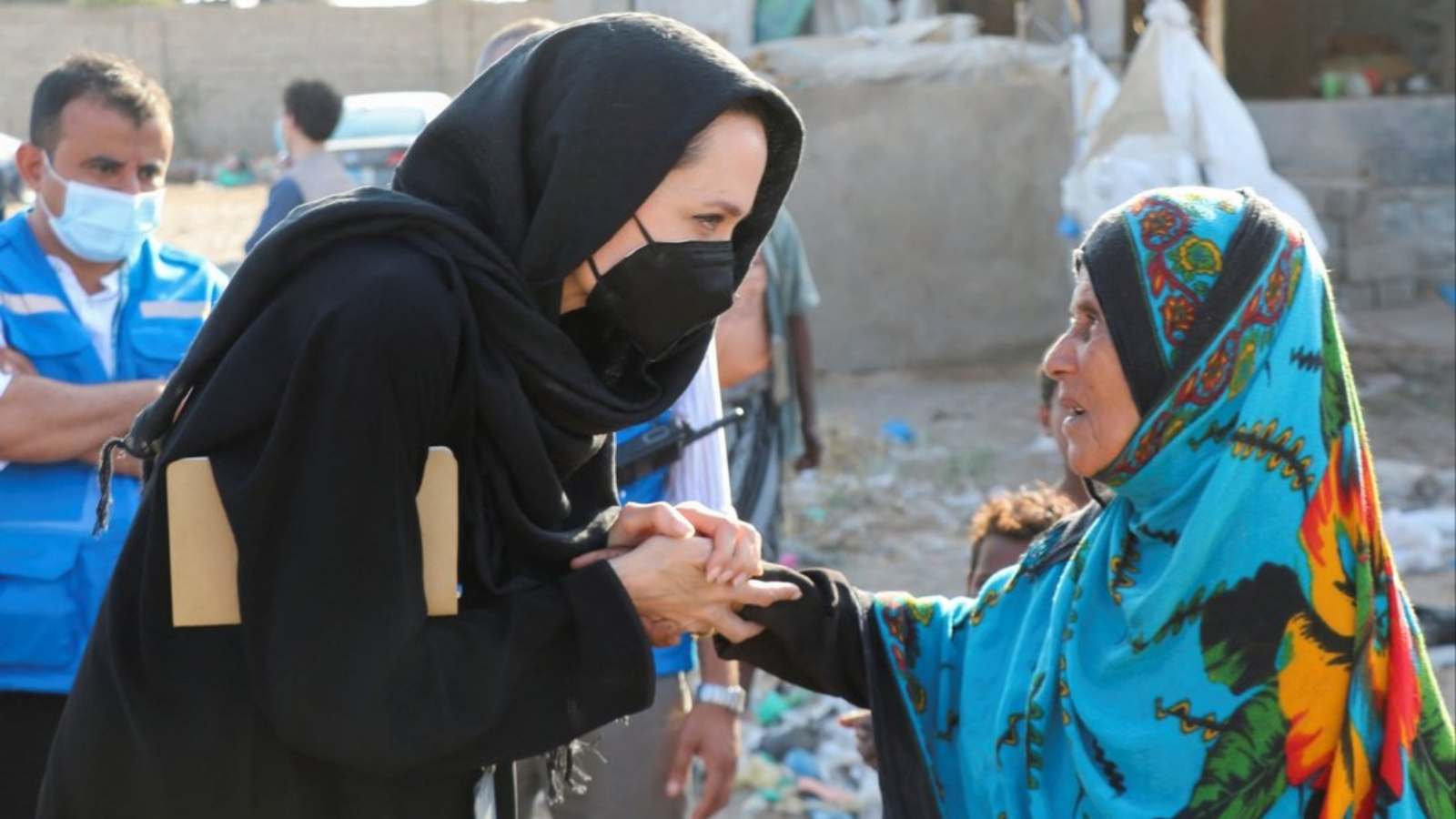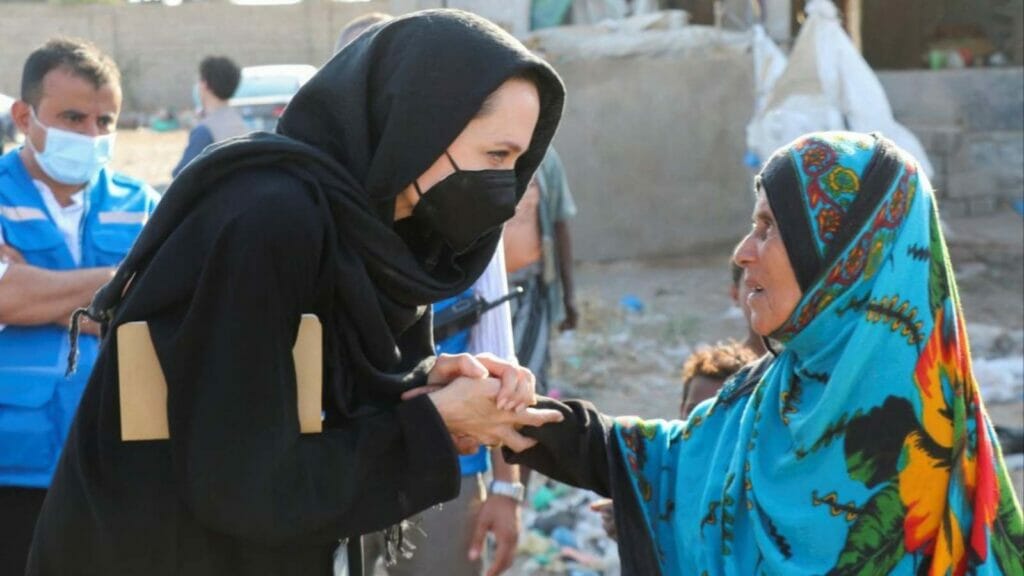 Jolie is assisting the refugees from both Yemen and Ukraine. This Academy Award winner posted of her arrival in Aden on Instagram on Sunday. Aden is the capital city of Yemen. At Aden, she is helping UNHRC's aim to help the refugees. Jolie has been a supporter of the Yemeni people for a long time. She has also compared the destruction of Yemen to that of Ukraine and griefs for both.
Civil War of Yemen And Russia-Ukraine War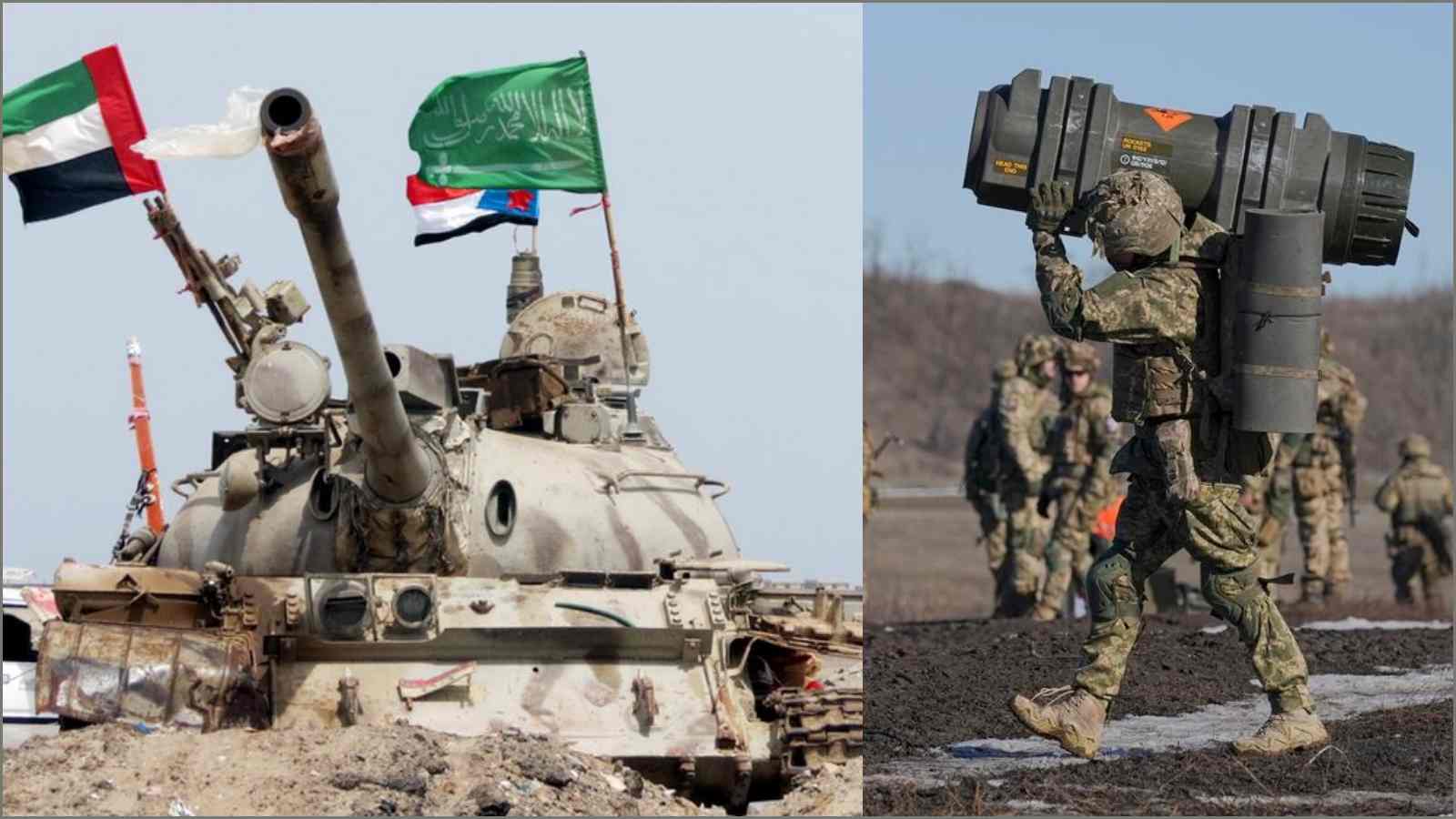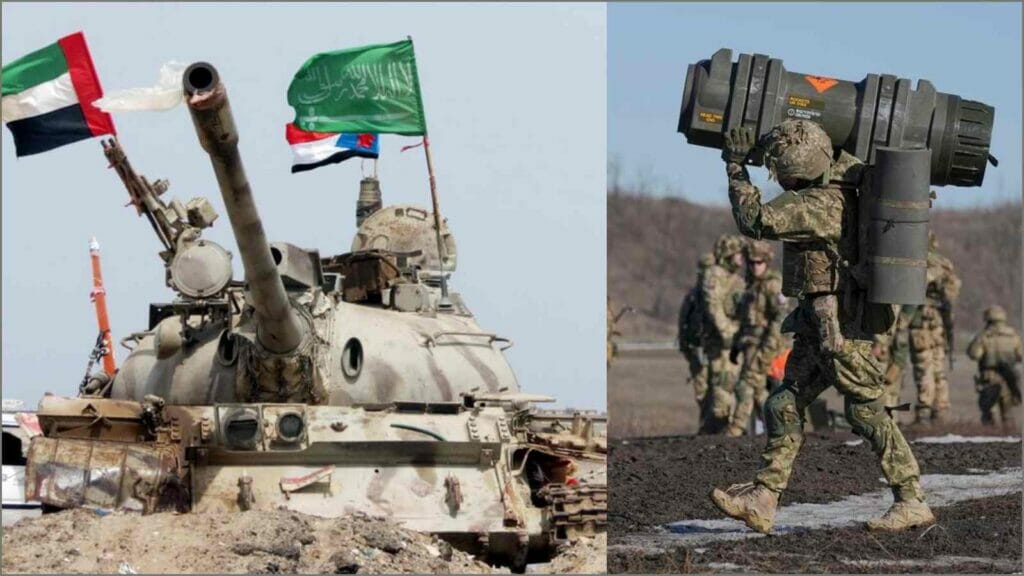 Yemen has been in civil war since the year 2014. The war is between Abdrabbuh Mansur Hadi-led Yemeni government and the Supreme Political Council's Houthi movement. Both the parties want to claim control of the country. This fight has led millions of Yemeni people to suffer starvation due to famine. As many as 1,00,000 people have already died as a result of the same including the bombing campaigns backed by Saudi.
On the other hand, Russia attacked Ukraine as a large-scale invasion on 24th February 2022. It is Europe's one of the major land-issue in decades. Hundreds of civilians have already either died or are injured so far. According to the United Nations, over a million Ukrainians have also fled.
This invasion by Russia's President Vladimir Putin had led to worldwide contempt and global sanctions against Russia. Putin maintains that Ukraine has historical ties to Russia and that he is acting in his country's best security interests. Ukraine's President, Volodymyr Zelenskyy, is determined to save his country.
Angelina Jolie and Yemen A Forgotten Conflict
UNHRC and Angelina Jolie shared a number of photos that depict Yemen and Yemeni's poor situation. The post included a video clip (shown above) of an aerial view of the country with the text "Yemen A Forgotten Conflict."
The Yemen civil war started with Iran-backed Houthi rebels starting to seize control of the country's capital, Sanaa, and the country's northern regions.
Also Read: Angelina Jolie Gives an Emotional Speech in D.C., Grateful to Her Daughter for Calming Her Nerves