Things got tricky when rapper Kodak Black was introduced by Ray J to the former president Donald Trump on Thursday, March 17th during a meeting. The video of this is surfacing all over the internet and getting tons of reactions.
As per sources, it was Ray J who came up with Kodak Black as his companion, and both were introduced after Donnie gave a commutation in the final hours of his presidency in 2020. It was on Thursday evening that Trump met Kodak face to face for the first time at the Mar-a-Lago club in Palm Beach, Florida.
Their meeting was unexpected. As per sources, the dinner arranged was for the fundraising for Vernon Jones, the former Georgia State Representative. In the end, the Republican did his bid and schemes to run for Congress this year. The video is going viral which features their meeting and Twitter is also talking about their past links. In 2021, January, before vacating the office as President, Donald Trump granted the pardon to the rapper Kodak from his ongoing penal sentence.
Clip Of Kodak Black Meets Donald Trump For The First Time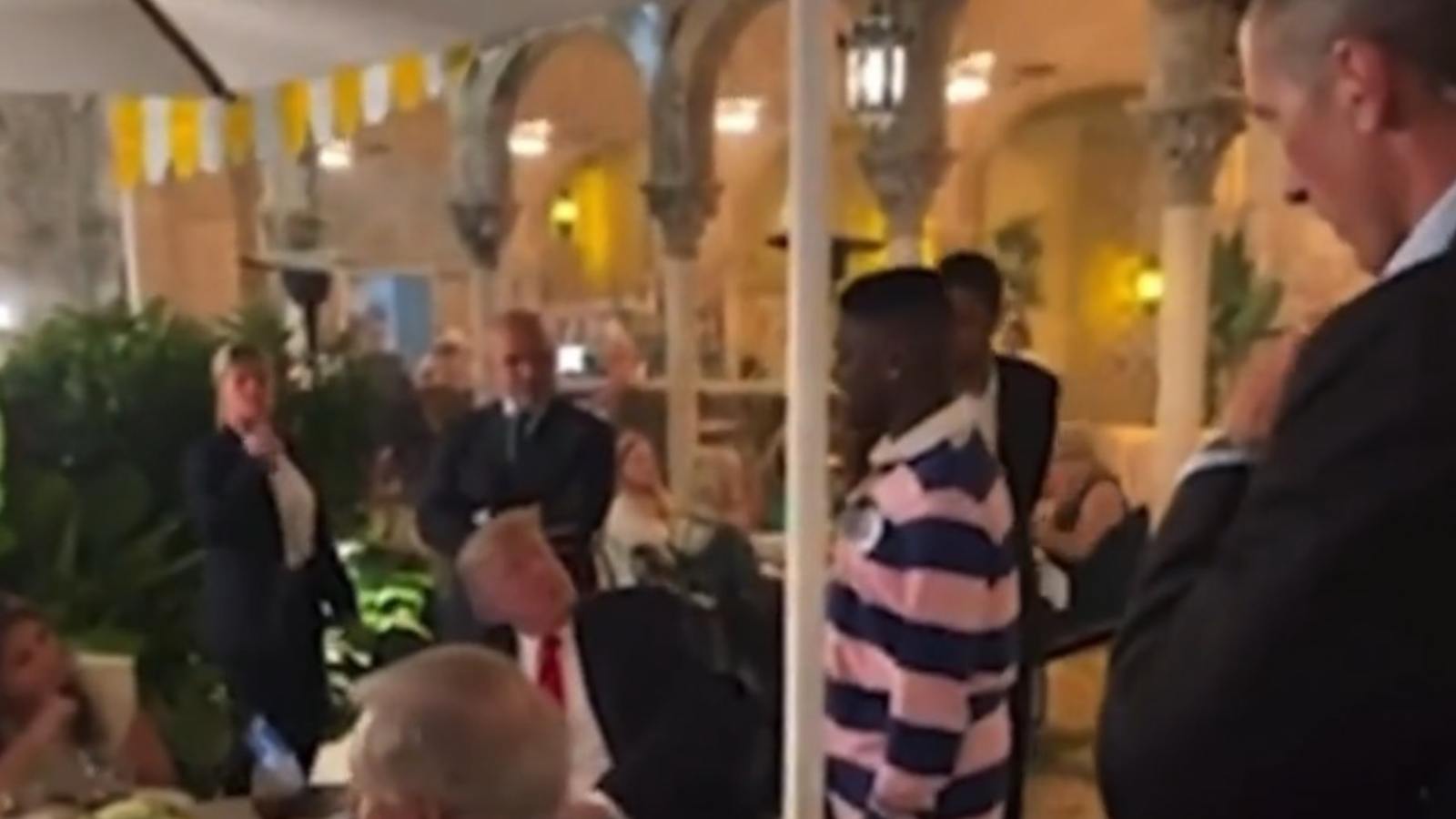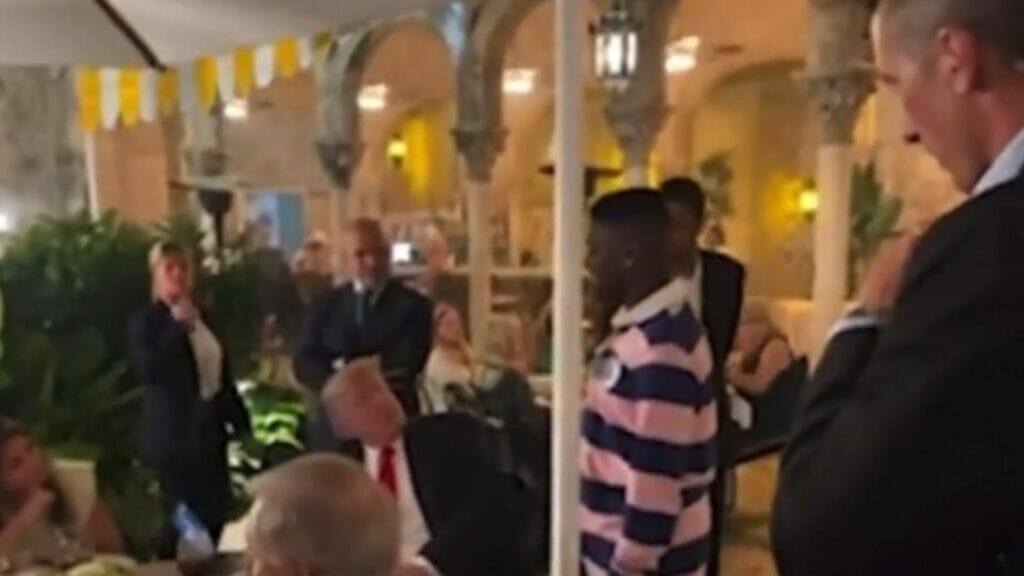 As per sources, Ray J said, "It was the right thing to do. Trump pardoned him." The other personalities that were present at the event were Pastor Darrell Scott, former NYPD Commissioner Bernard Kerik, and Rudy Giuliani.
The video in which the glimpse of the meet was visible had a lot of music and chatting noises in the backdrop that made it a bit difficult to get an idea about the conversation. But it is sure that former president Trump asked Kodak, "how are you?" as he met the rapper for the first time personally. And then he gets a response from Kodak and both shard a brief talk with each other.
Rapper Black got the penal sentence for 46 months in 2019 because of the false statements made to buy firearms. The 24-year-old artist is famous for his tracks such as Painting Pictures, No Flockin, Tunnel Vision, and more. The rapper is spending time with Ray after he remade his song One Wish, as per sources.
The NYPD former Commissioner also shared a few words about Black and stated, "I support his clemency. When a cop is killed in duty, this kid keeps his money for his family." This was in reference to when Kodak donated $20k to Jennifer's Sepot daughter so that she can attend college. The police officer passed away last year in September.
Fans React To The Meet On Social Media
 

 

View this post on Instagram

 
Fans took to Twitter and made this a point of discussion. One user stated that Kodak looked like a Haitian uncle because he was dressed so simply. One took note of Trump taking the rapper out of jail and stated, "Trump got asap Rocky, Lil Wayne, and Kodak Black, out of jail. They seem to be doing quite well now."
Ray J also shared the video of Black meeting Trump and their interaction and the speech at the dinner. Here are some tweets:
If Trump didnt pardon Kodak Black, we wouldnt have Super Gremlin right now

— Hot Dog (featuring Ketchup) (@EveningHughes) March 16, 2022
Remember when Trump just pardoned Lil Wayne and Kodak Black and everyone forgot about it lol

— Ramy (@GenZdemagogue) March 14, 2022
I'm just saying trump got asap rocky , lil Wayne & Kodak black outta jail
They all look like they flourishing right now

Meanwhile Brittany griener been in jail for 2months & we just found out through the shaderoom smh

— E Sosa (@Esosa_CA_Films) March 11, 2022
Looking like a Haitian uncle

— ' (@fan_worthy) March 18, 2022
Kodak Black finally links up with Donald Trump. pic.twitter.com/EqK9sopQyx

— hy (@TheMindOfHY) March 18, 2022
Also Read: Sizzling Blick Blick! Video By Nicki Minaj And Coi Leray Breaks Record Of Drake And Swayed Fans