Another sizzling video named Blick Blick! by rapper Nicki Minaj and Coi Leray has swayed fans and broke the records as well. Discovered by American rapper Lil Wayne, Nicki is a songwriter, rapper, and actress from Trinidad. The duo rapper, Coi and Nicki has rapped about their luxurious life, expensive jewels, bundles of money, and getting men. The smash-hit song has got over 1 million views since its release on Friday, March 18th.
Not just this, Nicki Minaj with this hip-hop rap song becomes the rapper with the most #1 hits on iTunes US. This is the 26th time that she gets #1 on the music app with Blick Blick! video and left famous rapper Drake behind with most #1 songs in iTunes US history. In the official video of the song, rapper Coi's upcoming debut album Trendsetter is also featured.
Nicki Minaj And Coi Leray Release Blick Blick Music Video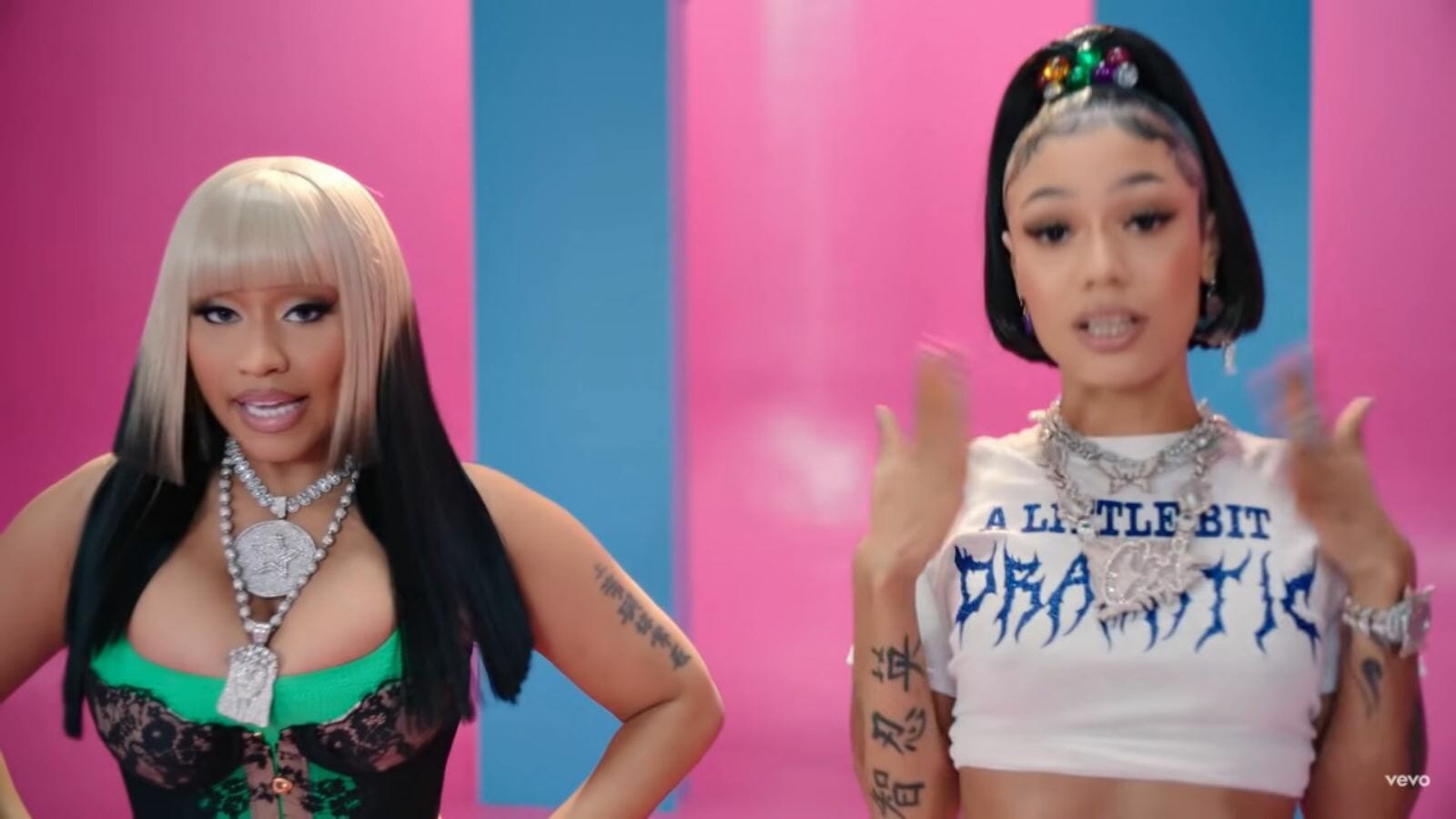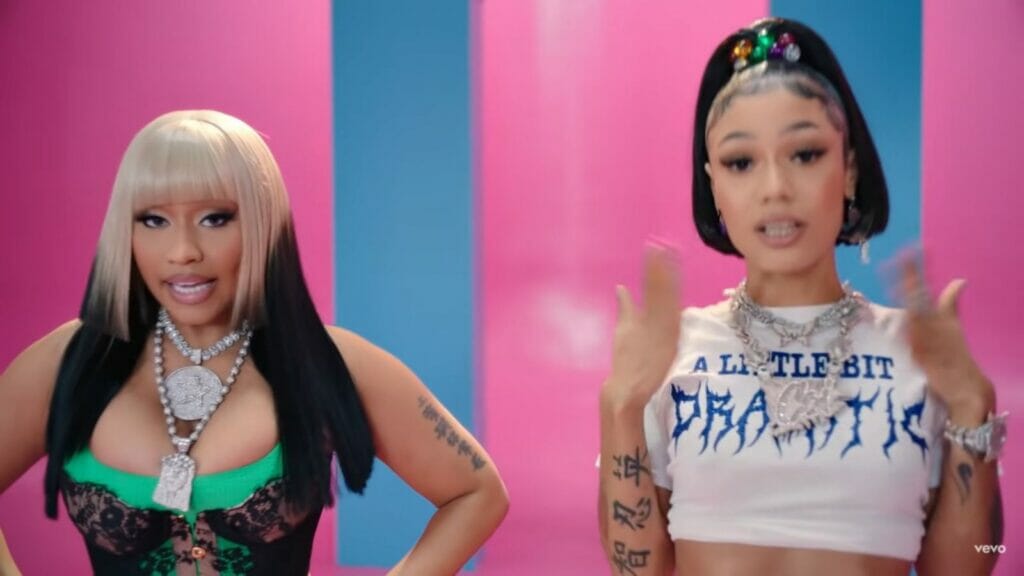 The official music video Blick Blick! was released on March 18th, 2022 on Friday over the official YouTube channel of Coi Leray. The video is grabbing fans' attention because of impressive visuals and smoking hot performances by Nicki Minaj and Coi Leray. Till now, the total number of views on the video is over 1.4 million.
The rapper duo and leading ladies in the video share amazing chemistry and wore jazzy outfits matching the backdrop. Since the release of the video, fans are drooling over as the beautiful ladies perform. The video starts with Coi rapping and singing and enjoying the presence of her dogs and friends. The entry of Nicki comes with her verse. The awe-inspiring moment in the video comes when Coi wore the brand DIOR logo over her breasts.
The ladies put on pink wiggs and funky outfits in the video and the surprise element come when famous rapper Lil Wayne also features. Minaj wore big thigh-high iconic multicolored boots with a neon black and green dress. The official video of Blick Blick! is below:
Do You Know What Blick Blick Mean?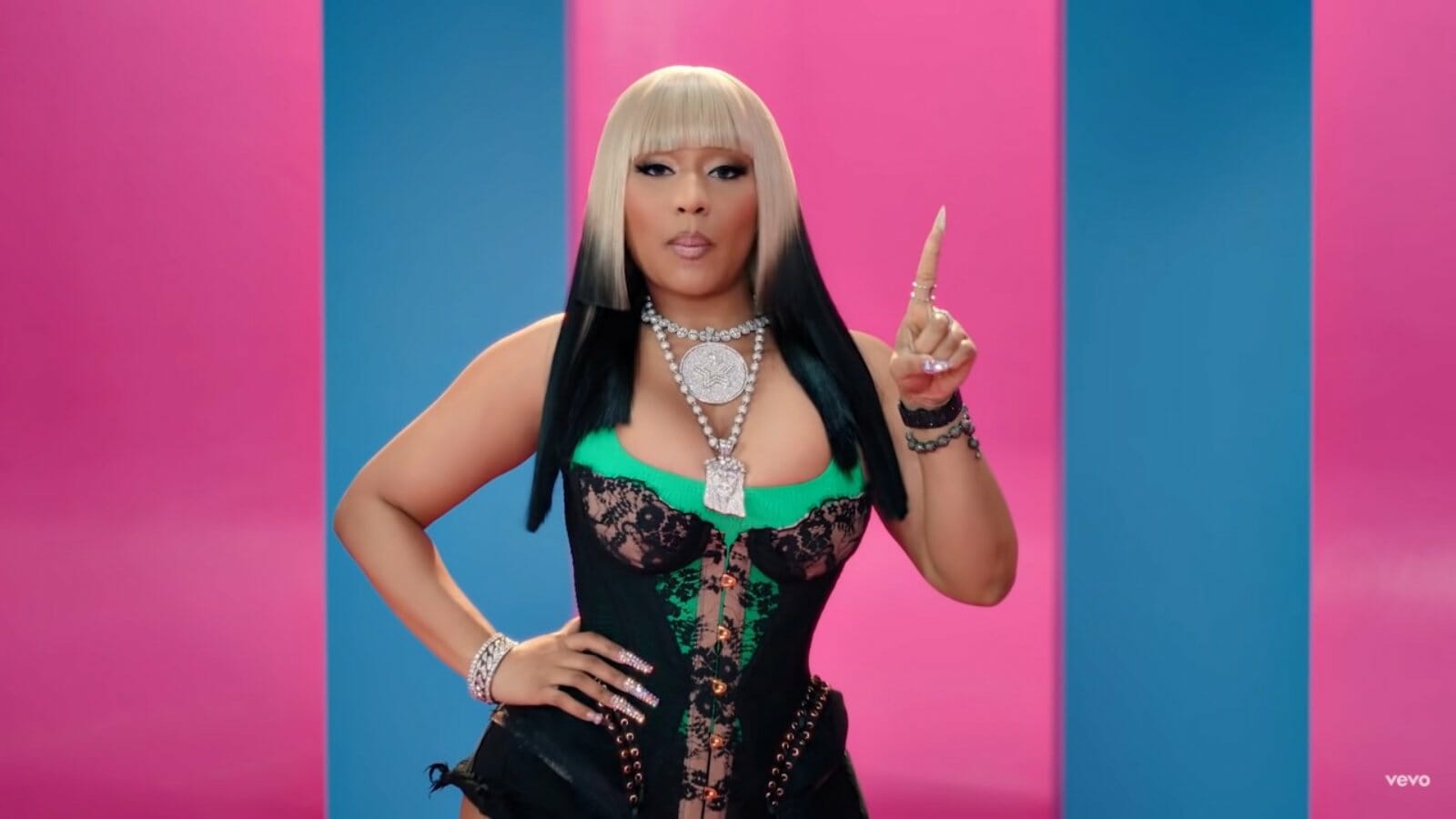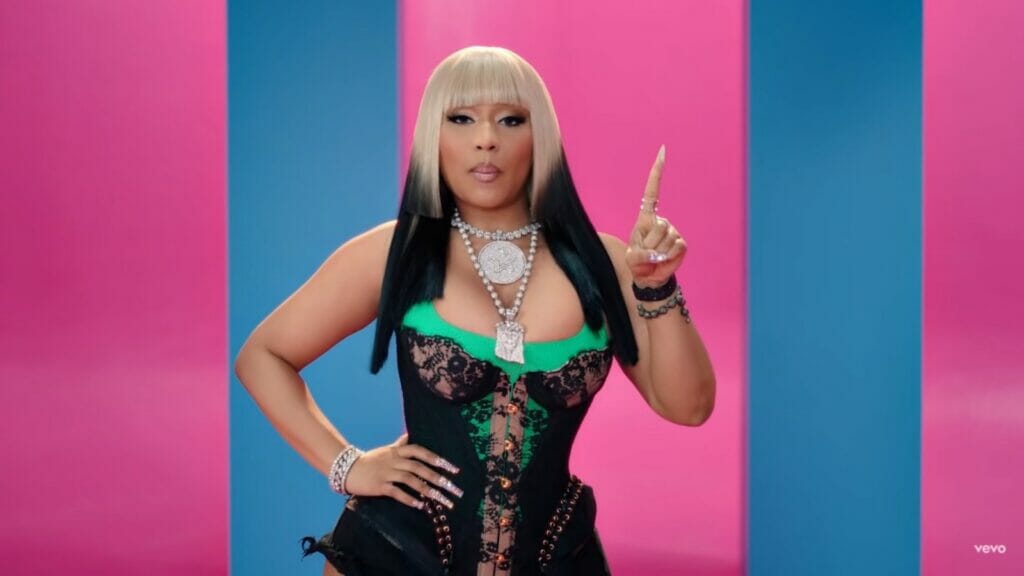 The unique and catchy title of the music video makes fans wonder what does it mean? As per sources, the word 'Blick' is used to describe something that is shinning and gleaming just like an accessory of jewels. So the title is completely relevant to the video.
The rapper duo's official music video even released the lyrical video and are seen singing, "well, I just turned Mr. Patek into Richard Mille." This is referred to as her customized Richard Mille watch.
Fans Are Drooling On The Music Video On Twitter
The music video is surely a treat to the eyes and fans took to Twitter to share the reviews. Here are some tweets:
Also Read: Here Is Why Chris Redd Won't Fuel The Kanye West-Pete Davidson Feud