Sex and the City,' the cult classic show that had a lot of fixing to do in retrospect, gets reprised. The result of such fixing was 'And Just Like That.' The show was highly criticized for its limited diversity and an all-white cast in the original series. The reboot includes a diverse bunch of actors and characters. It includes Carrie Bradshaw's realtor friend, Seema Patel, or Miranda Hobbs's gender non-binary love interest, Che Diaz, played by Sara Ramírez.
The second season of 'And Just Like That' is streaming, and the season has received a lull response. But there are many interesting inclusions of old characters, like Kim Cattrall's comeback as Samantha Jones or Carrie's old love interest Aidan resurfacing. Some characters from the first season continue, but among them, Sara Ramírez's Che has been receiving a lot of flak. The audience is finding their character annoying, and many publications have deemed it the worst character on television. Recently, Sara addressed the extreme criticism that their character is receiving.
Related: Sarah Jessica Parker Reveals Why She Was Never Nude On 'Sex and the City' Like Her Co-Stars
Sara Ramírez Says The World Has Become Hostile Towards Gender Non-Binary People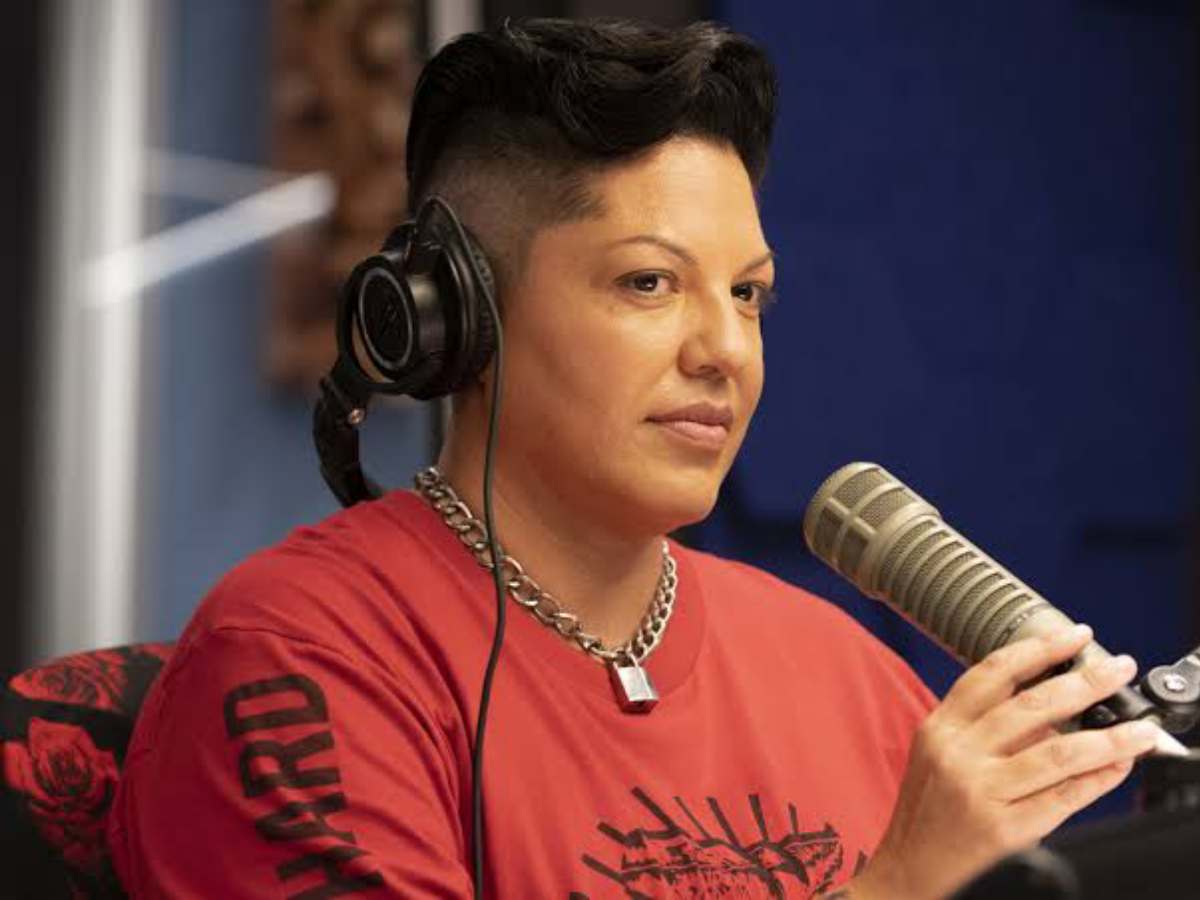 Sara Ramírez has carved a career path challenging Hollywood's obsession with gender-binary characters and their stories. The actor is widely known for playing Dr. Callie Torres on 'Grey's Anatomy.' They have appeared in films like 'Washington Heights,' and Broadway plays like 'Spamalot.' Currently, Sara is playing the role of stand-up comedian in the Sarah Jessica Parker-starrer 'And Just Like That.'
However, Sara Ramírez's recent endeavor with 'And Just Like That' was not well received by audiences and critics alike. They were introduced as a co-host of Carrie Bradshaw's podcast. Later, they were shown as a stand-up comedian who fell in love with Cynthia Nixon's Miranda. In the new season, the creators have shown a disturbed relationship between the two. The Daily Beast called Ramírez's character "the indisputable worst character on television."
In a recent Instagram post, Sara Ramírez addressed the criticism coming their way. They wrote, "I am not the fictional characters I have played, nor am I responsible for the things that are written for them to say. I am a human being, an artist, an actor. We are living in a world that has become increasingly hostile toward anyone who dares to free themselves from the gender binary or disrupt the mainstream."
Sara even questioned people who had asked them about the dialogue written for them. They added, "When a cis man is in charge and has ultimate control of dialogue actors say, and you have a valid problem with it, perhaps you should be interviewing him."
In Case You Missed: Why Did Mr. Big Die In 'And Just Like That'?
The Actor Said They Do Not Recognize Themselves As Che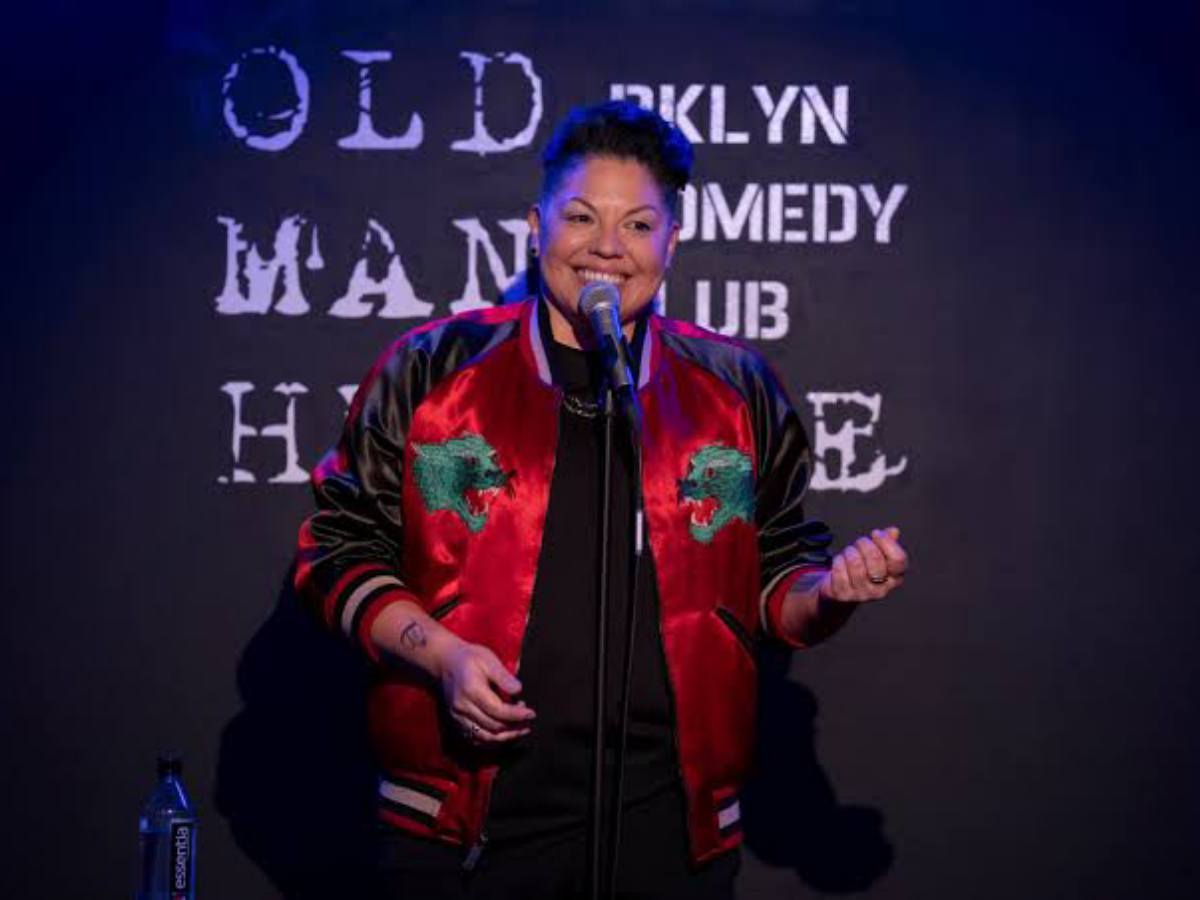 Sara Ramírez addressed the criticism of their character in The New York Times interview after the media outlets criticized their character in 'And Just Like That.' They admitted to the online vitriol, saying, "I'm very aware of the hate that exists online, but I have to protect my own mental health and my own artistry."
They continued, "And that's way more important to me because I'm a real human being. I'm really proud of the representation that we've created. We have built a character who is a human being, who is imperfect, who's complex, who is not here to be liked, who's not here for anybody's approval. They're here to be themselves."
You Might Also Like To Read: The Cost Of Fashion: Sarah Jessica Parker's 'And Just Like That…' Season 2 Borrowed Over $3 Million For Clothes