Sam Levinson is not leaving any layers peeled off about the dark, twisted side of show business with his latest project, 'The Idol.' Abel "The Weeknd" Tesfaye and Lily Rose-Depp are helming this HBO drama. It is the story of a rising pop star, Jocelyn, who wants to revive her career after a failed tour. She gets intimate with Abel's character, Tedros, a nightclub owner and music producer. It is the most twisted love story in and about Hollywood.
During a recent teaser, we could hear a background song playing. It is Britney Spears' 2007 hit 'Gimme More.' The song gave birth to one of the best song openings, which goes, 'It's Britney B***h.' The pop princess has gone through the most tumultuous time of her life. She was kept under conservatorship for 13 years until 2021, when the court abolished her conservatorship. The "toxic" artist was exploited and used as a money-making machine, giving her a lifetime of trauma. While Sam's new series alludes to a similar narrative of a rising pop star, Lily has admitted that Britney Spears inspired her.
Related: "When Abel Would Be In Full Tedros Mode…": Lily Rose-Depp Reveals Whether The Weeknd Lost His Temper During The Shoot Of Their HBO Series 'The Idol'
Lily Rose-Depp Drew Inspiration From Britney Spears And Other Pop Icons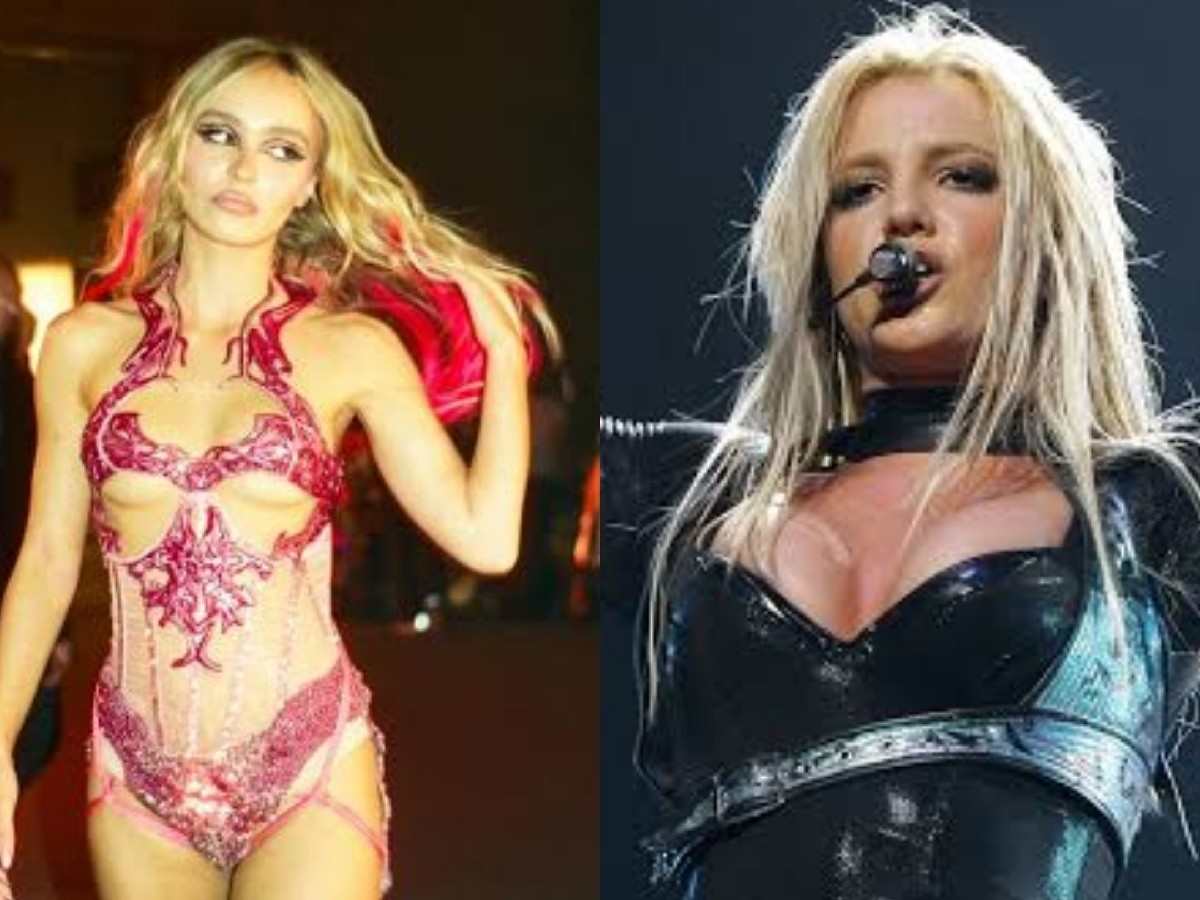 Sam Levinson is bringing summer sultriness to the small screen with his opaque drama 'The Idol.' The series, even before its release, has garnered a lot of attention. The series received mixed reactions to its storyline and visuals. It already got embroiled in controversy due to a Rolling Stone article about its production mess, a director change, and the borderline p****graphic visuals.
Lily Rose-Depp, during the Cannes Film Festival press conference, talked about the Britney reference. She said, "We're not telling anyone else's story. I think something we wanted to do is make her feel simultaneously like a pop star of our time, but one that is in her own plane." Depp admitted drawing inspiration from Sharon Stone from 'Basic Instincts,' and Jeanne Moreau.
However, in a recent interview, Lily said that she has drawn inspiration from multiple pop stars. In an interview with E! News, Lily said, "There was so much inspiration to be drawn, from somebody like Britney Spears, who I adore, and all of the other incredible pop icons of our time."
In Case You Missed: The Weeknd Responds To Claims That He Created Ruckus On 'The Ido' Sets
Sam Levinson Shut Down The Rumors About The Inspiration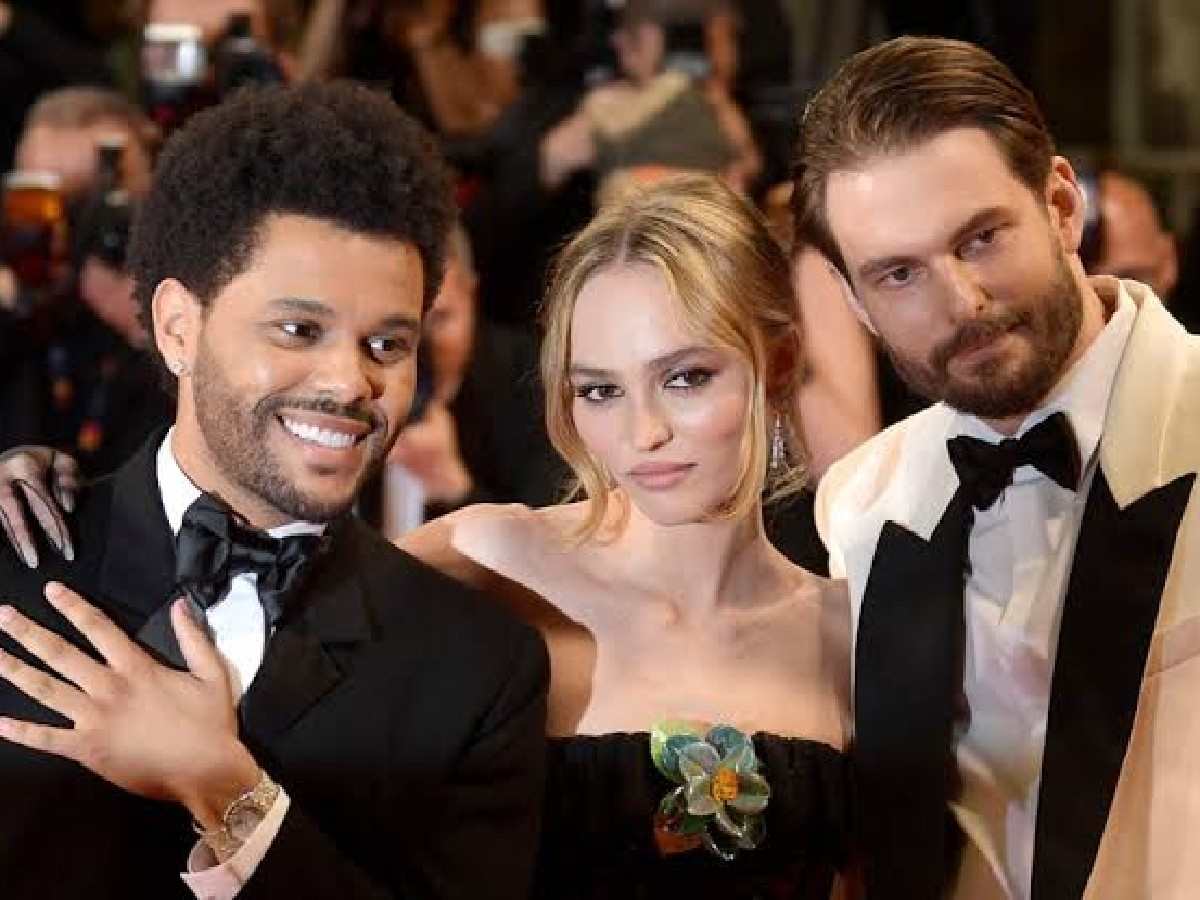 'The Idol' had a screening at the coveted Cannes Film Festival in 2023. Abel "The Weeknd" Tesfaye, Lily Rose-Depp, Jennie, and Sam Levinson were present for the premiere on the French Riviera. The series received a five-minute standing ovation at the film festival.
During the press conference, Sam Levinson weighed in on the Britney Spears reference in the series. He said that the reference was about Jocelyn's publicist telling the pop star how to handle a situation. Sam said, "We're not trying to tell a story about any particular pop star. It's a lot of pressure — to have to constantly be on and to be what everyone wishes you to be."
He added, "It's a lonely life… We can all pretend that everyone is looking out for someone's best interest, but I think fame really corrupts; it's really easy to surround yourself with myth-makers who continue to prop us up."
You Might Also Like To Read: Is Blackpink's Jennie Playing A Bisexual Character In The Lily Rose-Depp Starrer 'The Idol'?