When we think of the iconic TV show 'FRIENDS,' Chandler Bing's sarcastic wit and impeccable timing often come to mind. The man behind this beloved character, Matthew Perry, wasn't just a genius on screen; he was just as hilarious behind the scenes.
As the show's run spanned a decade, there were plenty of moments that showcased Perry's natural talent for comedy. Here are some unforgettable on-set stories that highlight why Matthew Perry was, without a doubt, a real-life comic genius.
Related: 5 Reasons Why No Actor Could Have Played Chandler Bing Better Than Matthew Perry
Matthew Perry Was Just Like Chandler Bing In Real Life As Well
Everyone is familiar with the sarcastic comments and lightning-fast witty comeback from Chandler Bing but only a few know that the man playing the character was funny as hell even in real life. Here are some instances that prove Matthew Perry's comic prowess:
1. Ad-libbing Genius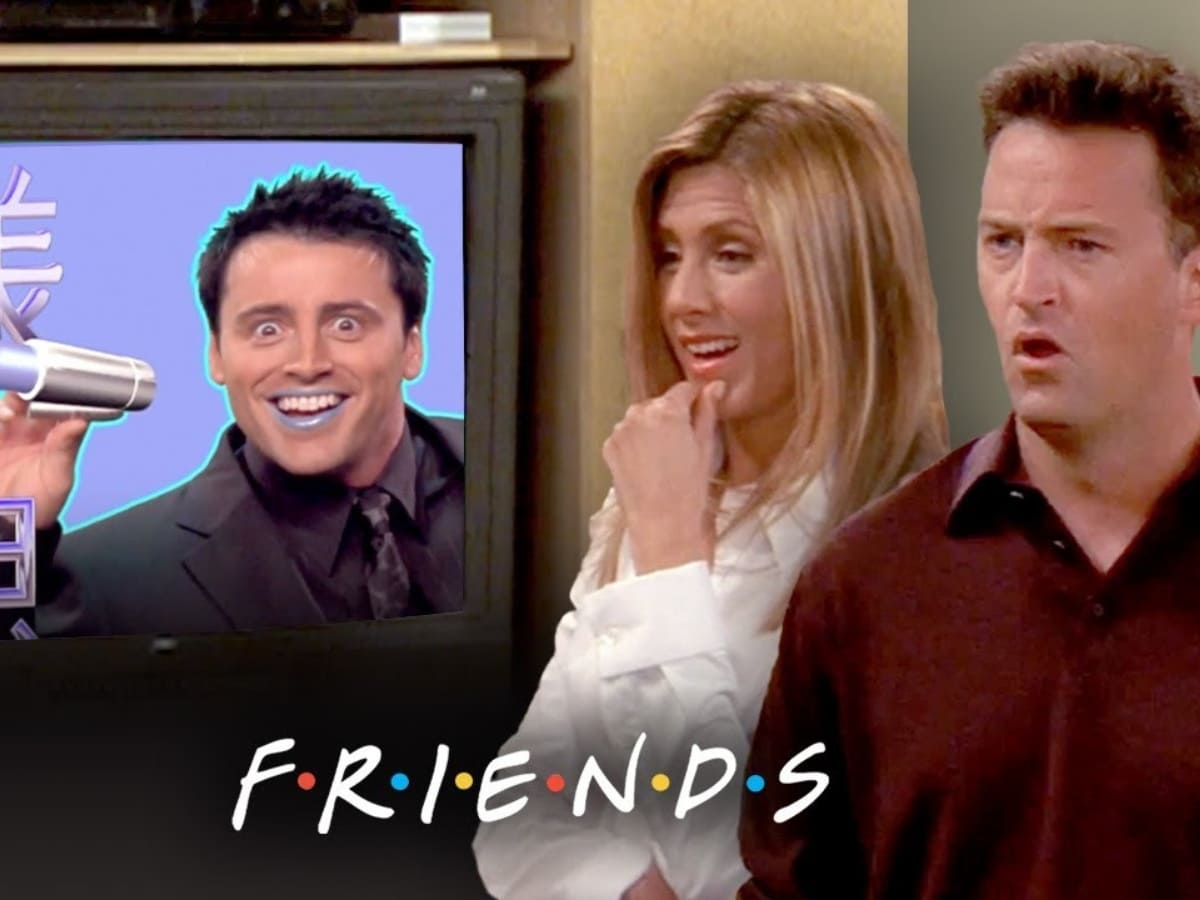 During a scene where Joey had to advertise a blue lipstick for men, Matthew spontaneously quipped, "Sounds like a rejected product from Die Hard 4." This line wasn't in the script, but Perry's comic instinct knew it would be a hit. Needless to say, it made the cut.
2. The Infamous Foosball Table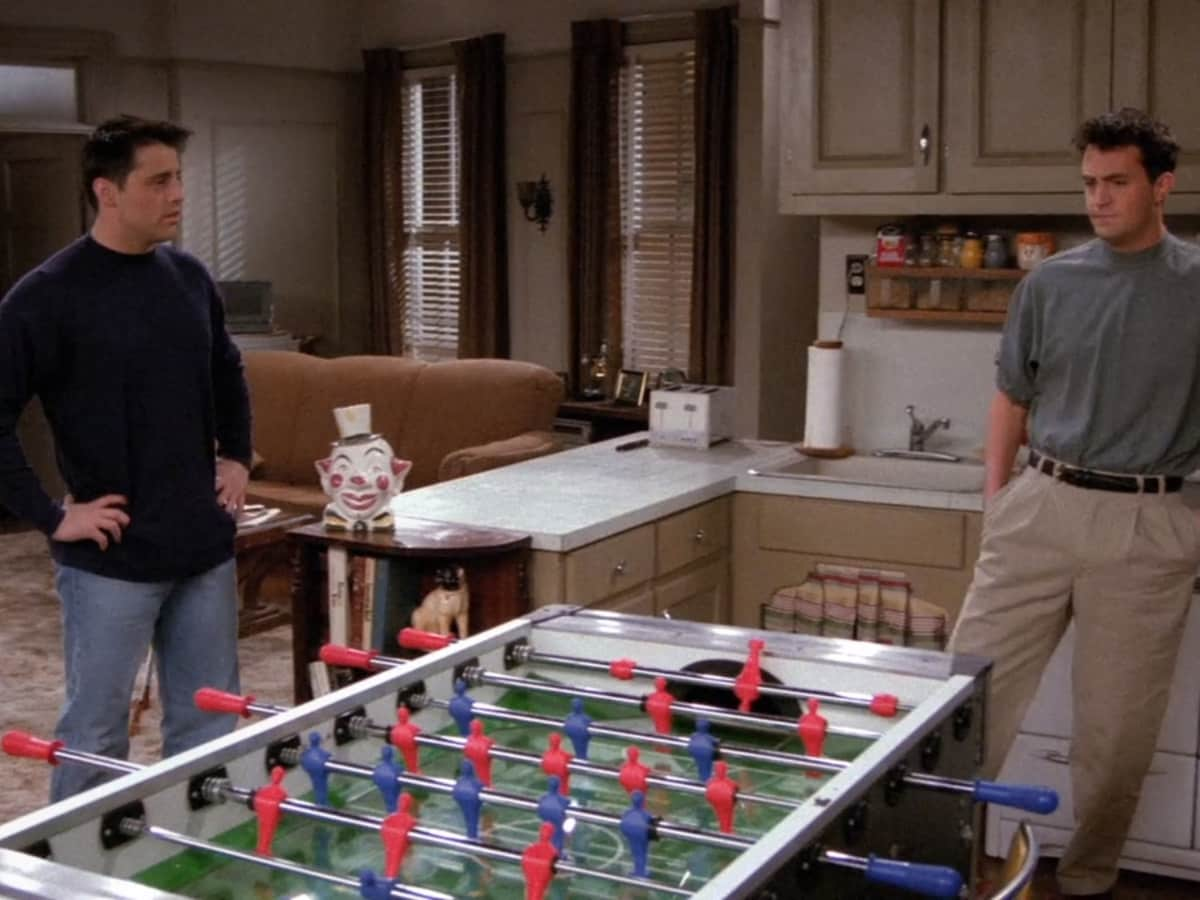 The foosball table in Joey and Chandler's apartment was a central piece to many episodes. But did you know that Matthew once joked about it being "the third roommate" since it took up so much space? This light-hearted banter became an inside joke among the cast for years.
3. The One With The Tongue Twister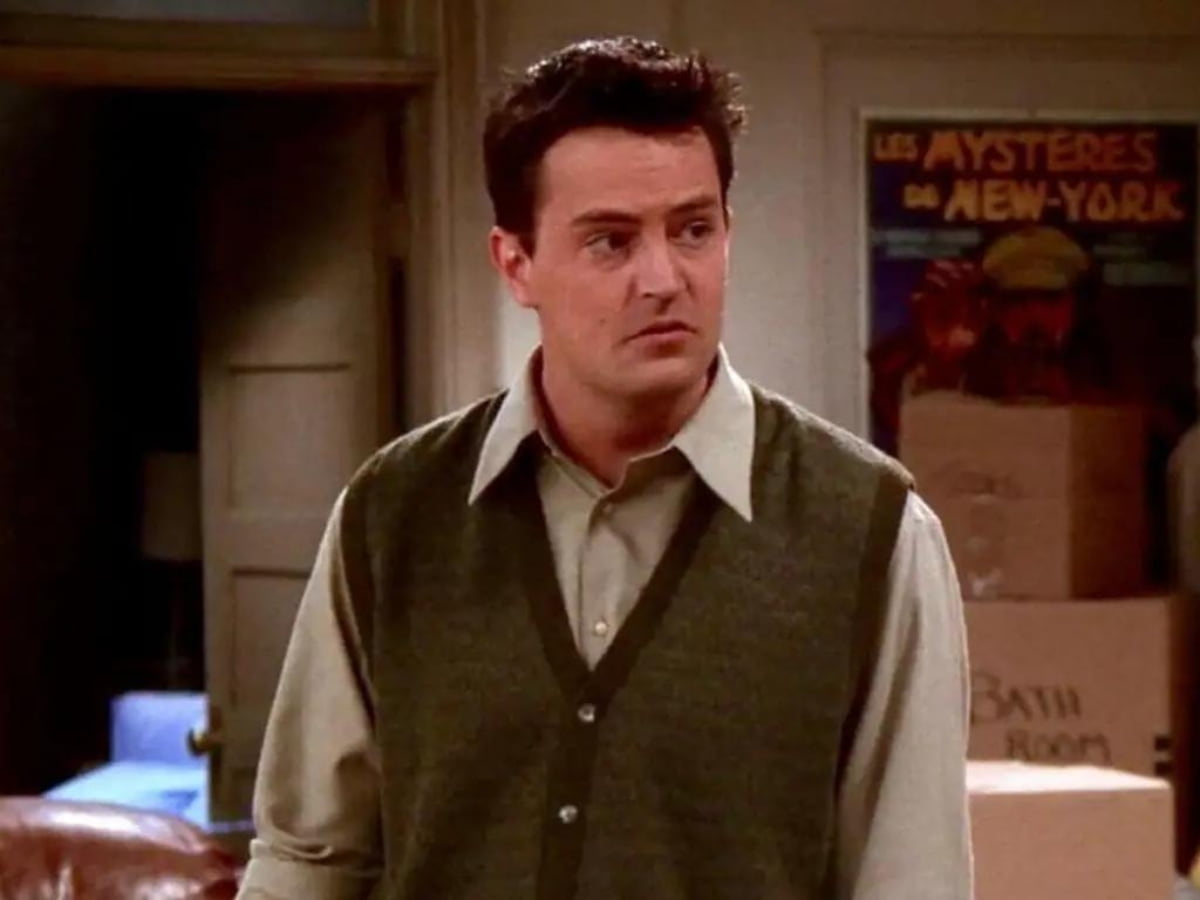 Remember the scene where Chandler had to say, "Chandler Bing. Bing, it's Gaelic for 'Thy turkey's done'?" Perry was the one who suggested this tongue-twisting line, proving his flair for blending humor with wordplay.
In Case You Missed: Matthew Perry Could Have Had A Flourishing Career In Hollywood If Not For His Drug Addiction
4. Quick To Recover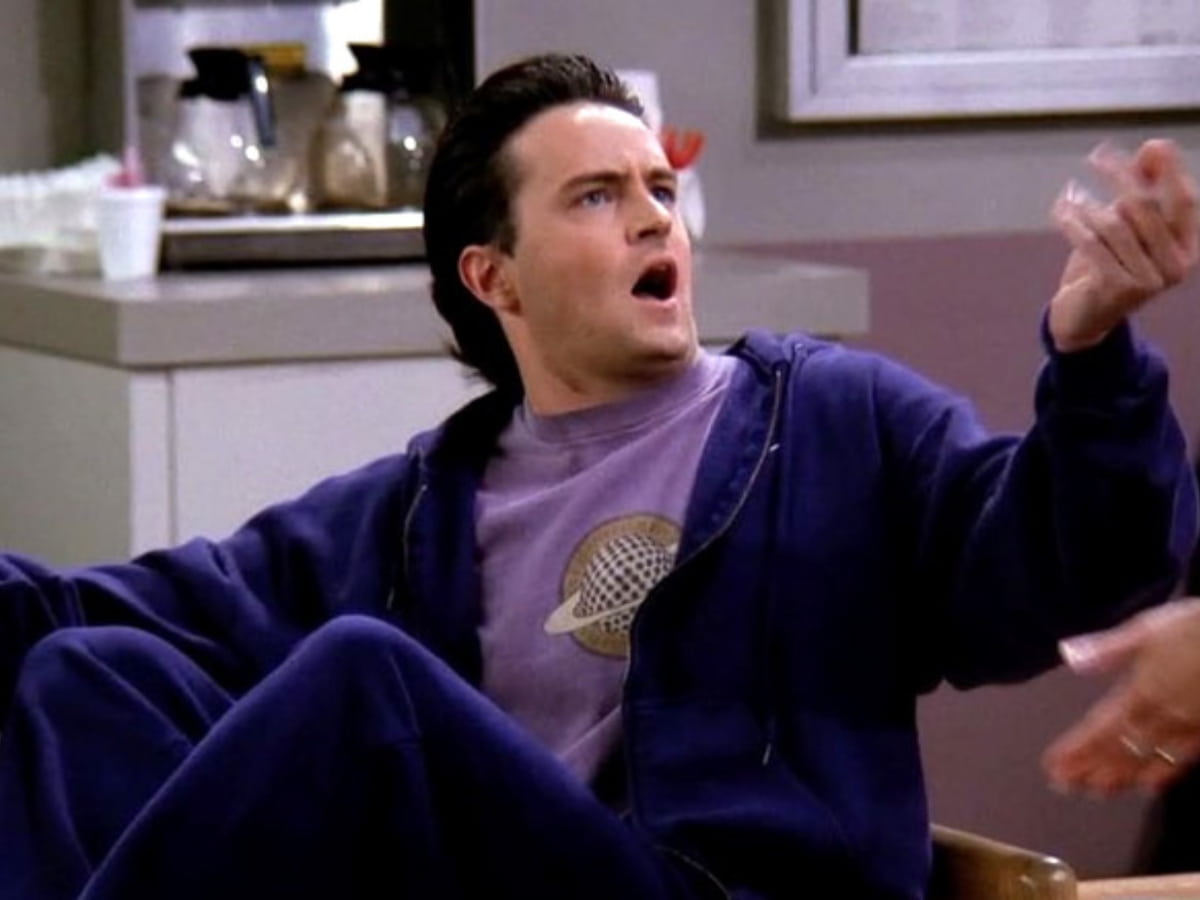 During a table read, Perry mistakenly read a line that was meant for Monica. Instead of panicking, he humorously added, "Sorry, I was thinking of having a gender reassignment." The room burst into laughter, and the moment became one of the most memorable behind-the-scenes episodes.
5. Teasing The Guest Stars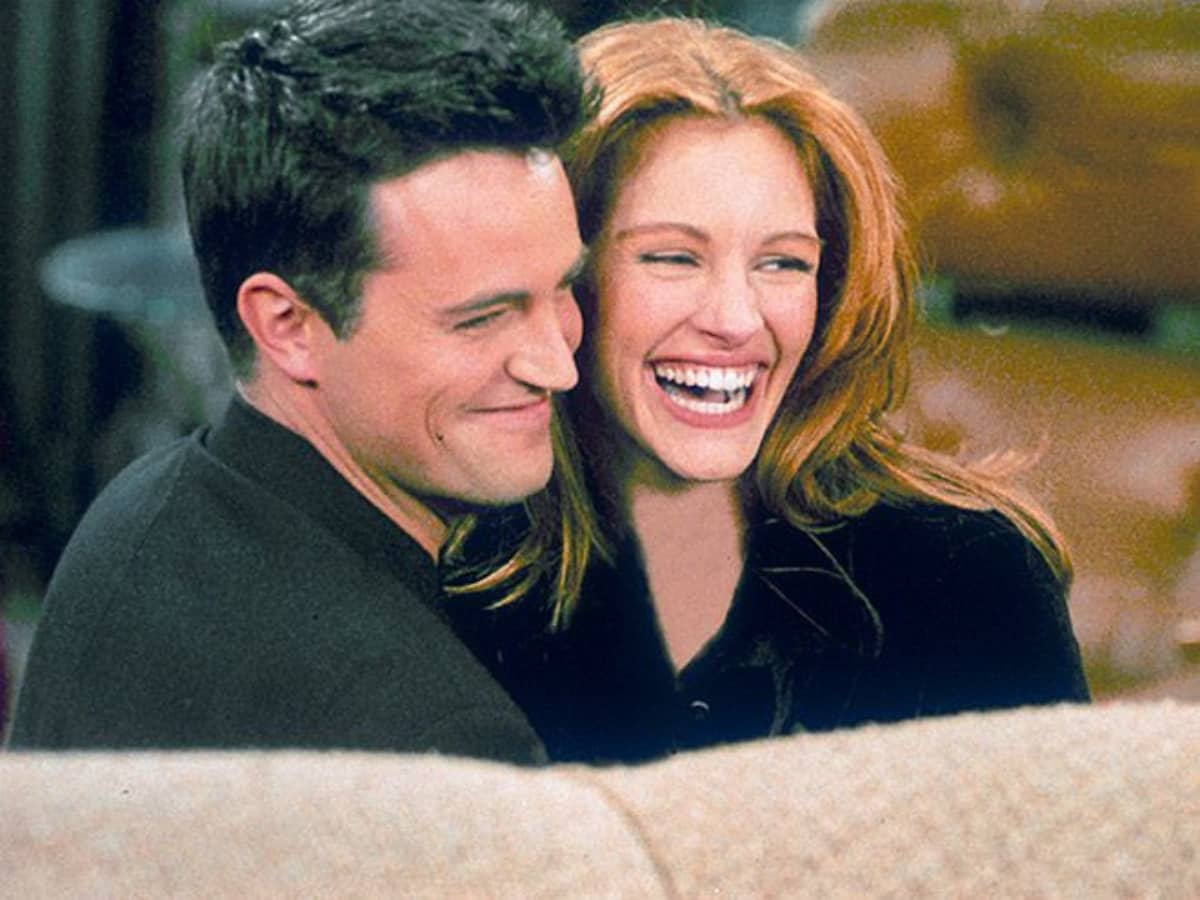 When Julia Roberts guest-starred on the show, Perry didn't miss a beat. During a break, he playfully remarked, "Julia, I see your talent has caught up with your fame," keeping everyone on their toes and in high spirits.
6. The King Of Sarcasm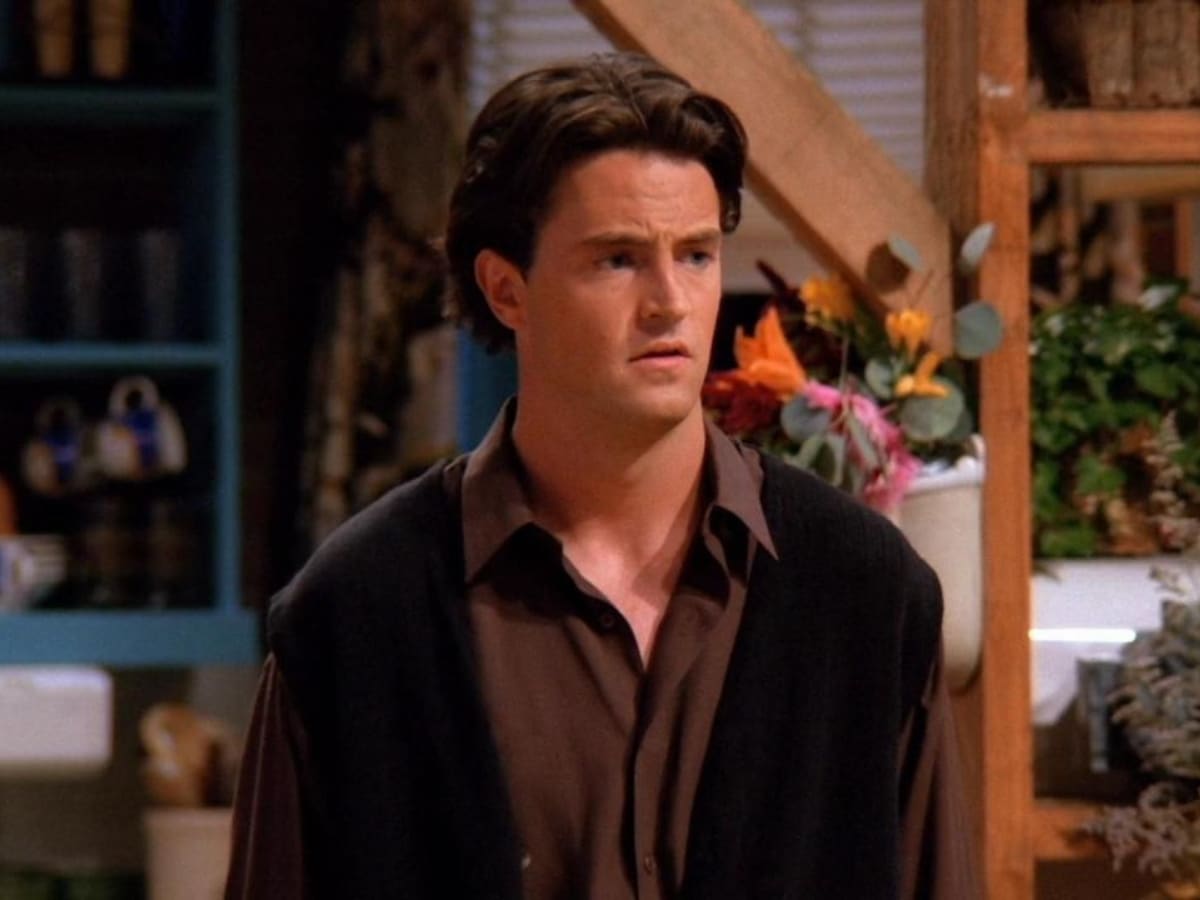 No one could beat Perry at sarcasm, even off-camera. When asked if he would miss the show post its finale, he sarcastically retorted, "Oh no, why would I miss millions of dollars and worldwide fame?" That's Matthew for you—always ready with a comeback.
These tales from behind the scenes of 'FRIENDS' highlight just how integral Matthew Perry's humor was, not only to his character but to the entire show's ambiance. His real-life comic genius infused Chandler Bing with a unique charm and made the series all the more legendary.
You May Also Like To Read: How Jennifer Aniston Saved Her 'Friends' Co-Star Matthew Perry's Life