The fever of the 'Renaissance Tour' is still eminent! Beyoncé took the ballroom culture across the globe with her seventh studio album, 'Renaissance'. The album released in 2022 debuted at the No. 1 position on the Billboard 200, and all 16 tracks topped the Billboard 100 chart. In May 2023, she commenced the global 'Renaissance Tour', which became one of the highest-grossing tours of all time.
Beyoncé performed her last concert during her 'Renaissance Tour' in Kansas City. After the show, she made the most-awaited announcement about the concert film released across the United States. Now, Beyoncé has dropped a teaser for a new perfume that has bottles designed as per the theme of 'Renaissance'.
Related: Beyoncé Releases The Concert Film Trailer For 'Renaissance' Tour, Releasing The Film Exclusively In The US
Beyoncé Teases New Bottle Of Perfume 'Cé Noir' Inspired By 'Renaissance'
For the longest time, BeyHive was not happy that Beyoncé was not releasing any visuals for 'Renaissance'. She released a collaboration with Tiffany & Co., a video titled 'Summer Renaissance'. Since Queen Bey commenced the 'Renaissance World Tour', she has been surprising fans with new updates. After releasing a trailer for the concert film, Beyoncé unveiled the new perfume bottles for the upcoming perfume.
Beyoncé has teased the design of the bottle on her Instagram. The songstress team has been promoting the fragrance during the 'Renaissance World Tour' by asking the concertgoers to experience the fragrance. The fragrance is "crafted and designed" by Beyoncé in France. There are notes of golden honey, rose absolute, clementine, and golden amber. A 1.7-ounce bottle costs $160, and it is available for pre-order on beyonce.com.
In Case You Missed: "I Knew Zendaya Went With The Homework Done": Zendaya And Tom Holland Ace The 'Mute Challenge' During Beyoncé's Los Angeles Concert
'Renaissance' Becomes The Highest Grossing Tour By A Woman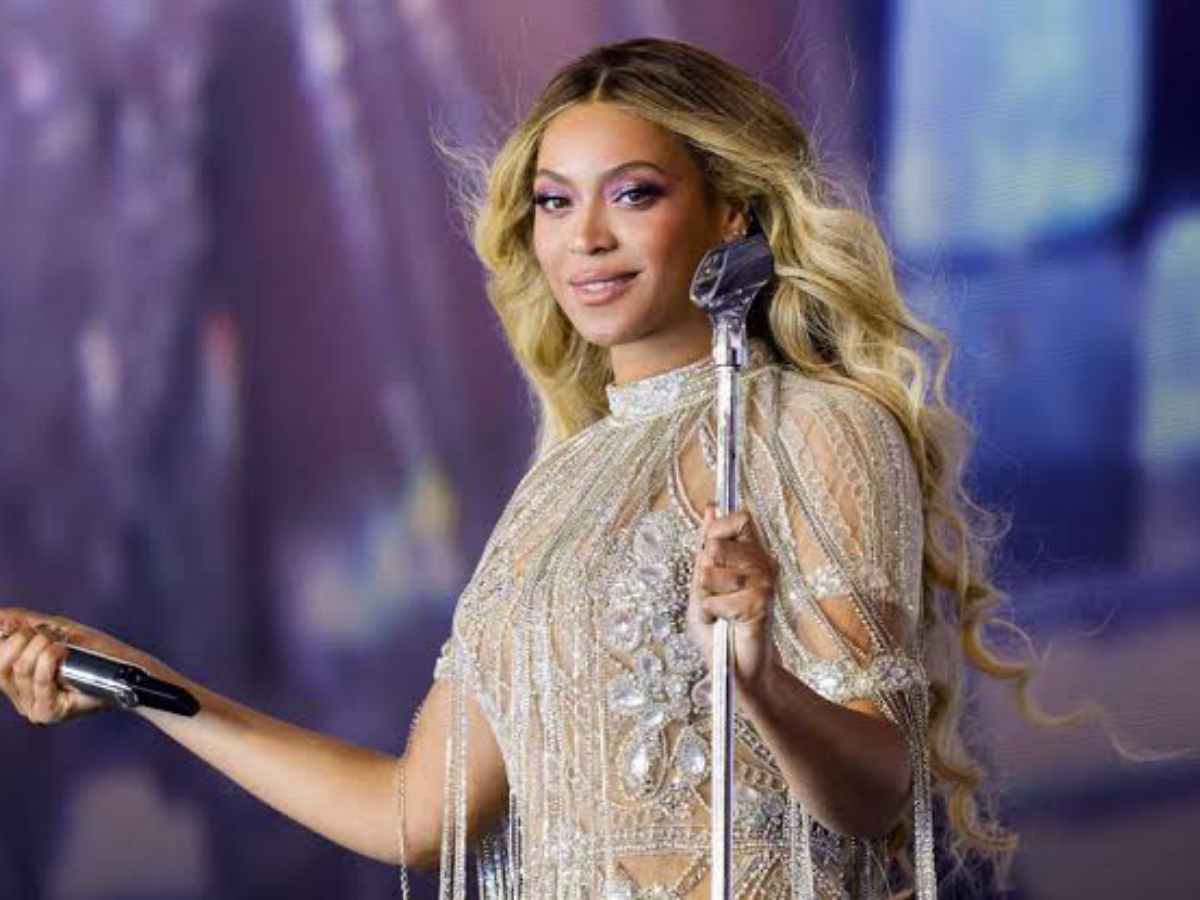 Beyoncé created ripples with her 'Renaissance' album, and later, the global tour proved to be a box office success! After Bad Bunny, she became the second artist to have collected $100 million through a tour in a month. The 'Renaissance World Tour' collected $127.6 million over 11 shows.
As she signed off from the 'Renaissance World Tour', Beyoncé created history with the tour as it became the highest-grossing tour in history. It grossed $461.3 million. The tour has surpassed Madonna's 'Sticky & Sweet' tour between 2008 and 2009.
You Might Also Like To Read:Taylor Swift Gushes Over Beyoncé Attending 'Eras Tour' Concert Film Premiere