Eminem's daughter Hailie Jade recently shared a loving photo with her boyfriend. The photo shows Hailie kissing her boyfriend Evan McClintock before a beautiful sunset background. The post comes a day after Valentine's Day. Hailie, although being in a relationship with her boyfriend for a long time now, rarely shares their photo on her social media handles.
Hailie Jade And Her Instagram Post
View this post on Instagram
On 15th February, Hailie surprised her Instagram followers by posting a picture of her locking lips with her boyfriend Evan McClintock. She's seen wearing a denim jacket with similar pants and a black Gucci purse. With sunset serving as the backdrop, the photo indeed looks very romantic. She captioned the photo, "Yesterday & every day," about Valentine's Day.
On the same day, Hailie also shared a clip in which she kissed Evan on his cheeks lovingly. The clip was shared by her on her story. The couple was seen riding a Ferris Wheel in the video. Hailie tagged her sister, Alaina Marie Scott, and Eminem's younger brother Nathan Mathers in the story.
View this post on Instagram
Hailey and Evan have been in a relationship since 2016. In all these years, Evan has rarely made an into Hailie's grid except for a few times. Before this post, Evan last appeared on Hailie's Instagram back in July. In that post, the couple sat beside each other with her arm around his shoulder. The post was aptly captioned, "I rarely share my feed, but when I do I'm happy it's with you."
Eminem and Hailie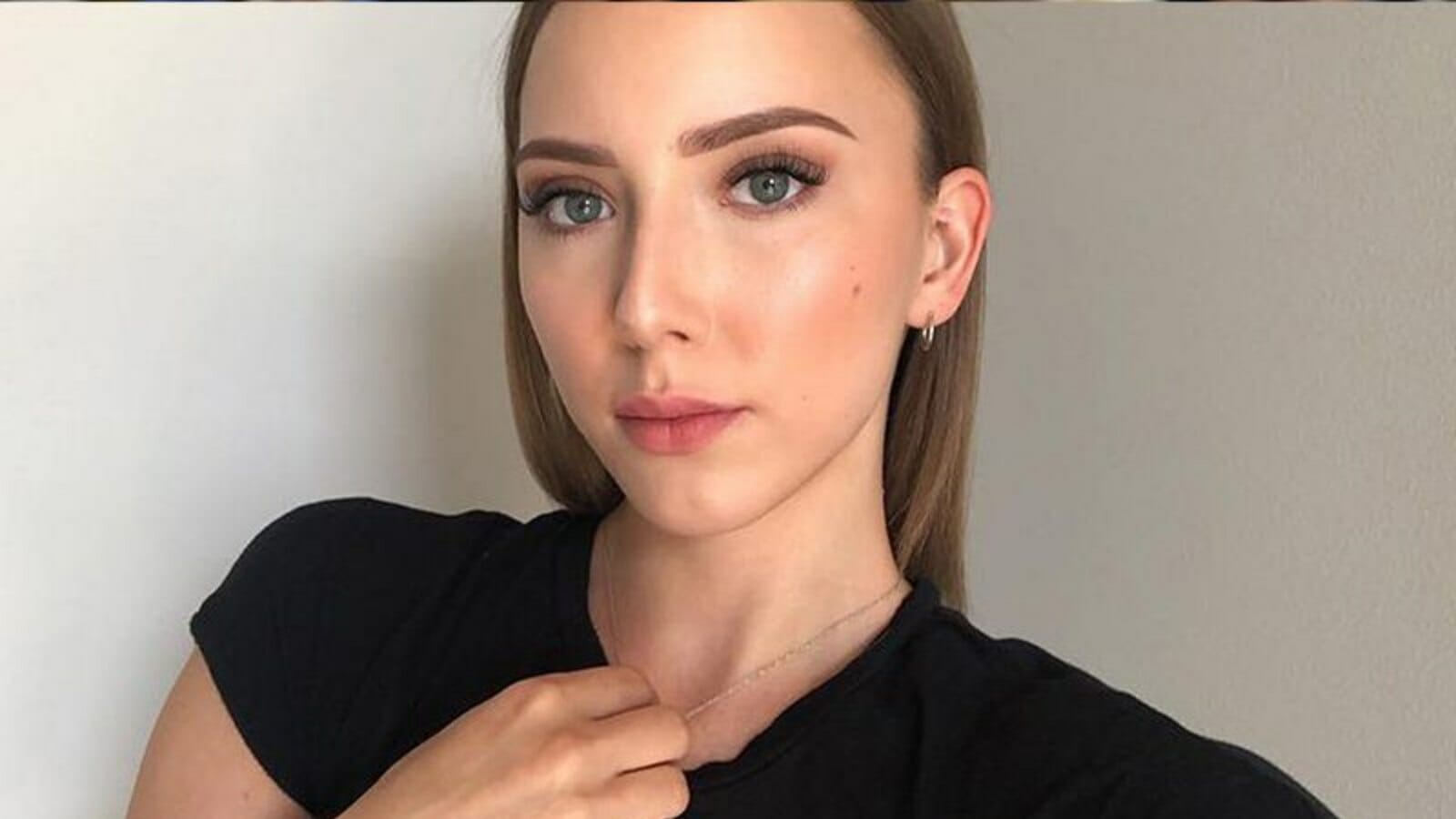 Eminem previously talked about her daughter Hailie, whom he had with his ex Kim Scoot. In an interview, with Mike Tyson in 2020, Eminem was asked if Hailie has children of her own. The Rapper in his reply said, "No babies." And then briefly mentioned her boyfriend in his answer. "Just a boyfriend. She's doing good," he said.
Sharing about Hailie, Eminem expressed, "She's made me proud for sure." Hailie who studied Psychology at Michigan State University scored an impressive 3.9 GPA on her graduation from the college. Sharing about how much his daughter has grown up in such a short span, Eminem said, "It definitely is crazy."
View this post on Instagram
Hailie, in turn, is a big fan of her father and has been at many of his concerts. She previously shared his performance at Super Bowl on her Instagram. Moreover, she witnessed the performance live at the Sofi Stadium and recorded it for posting online.
Also Read: Zendaya and Tom Holland on a Dinner Date, Share Rare PDA Moments