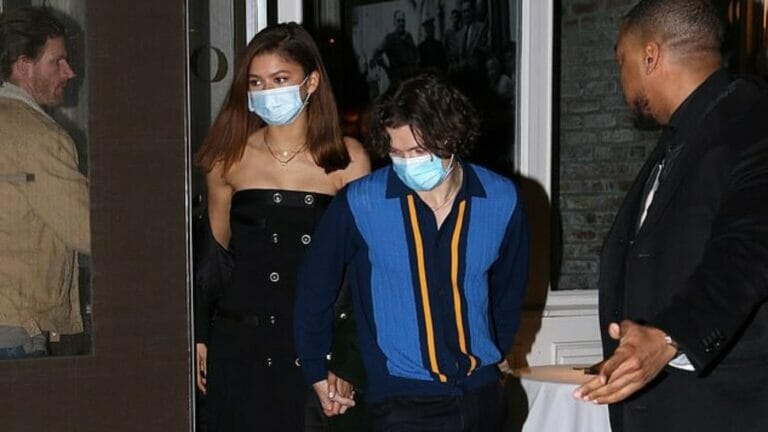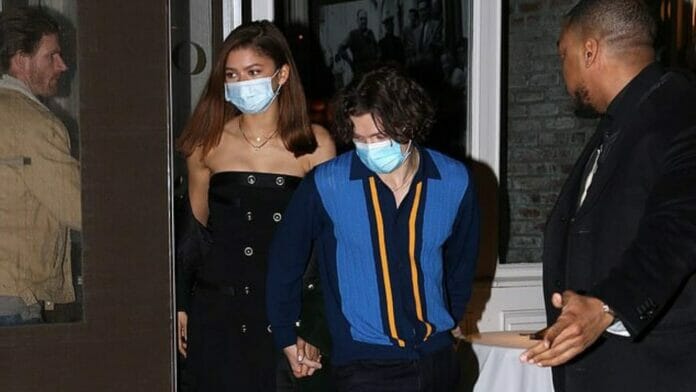 Tom Holland and girlfriend Zendaya were seen together on a dinner date on Tuesday in New York City. The Notoriously private couple share rare PDA moments as they hold hands in public. The couple spent time together with Tom's family last month.
The globe-trotting couple looked stunning with their choice of outfits for the date.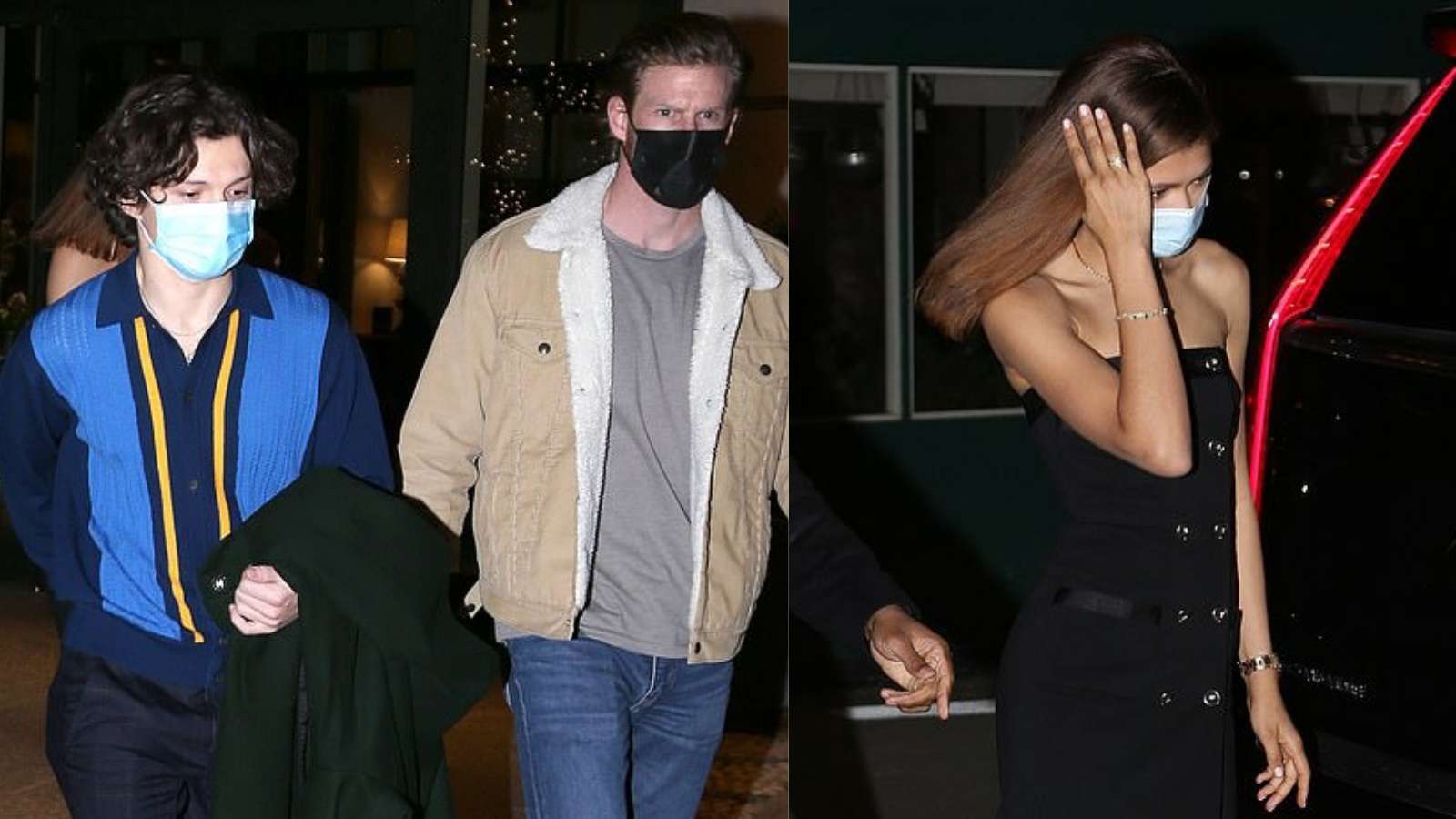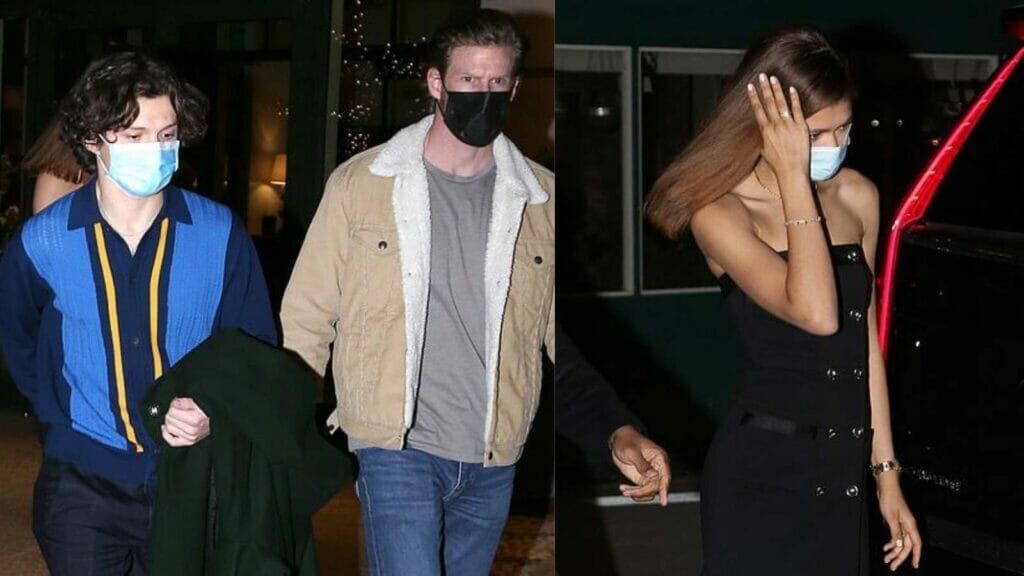 Zendaya, 25-years-old, looks incredible in a strapless black, blazer-inspired, dress. Her outfit is a combination of a strapless knee-length dress featuring double buttons and pockets with a dark green color blazer. She pairs the dress with a delicate necklace, tights, and pointed heels. The actress looks stunning as she adds a bracelet, a blue face mask along her brunette locks loose around.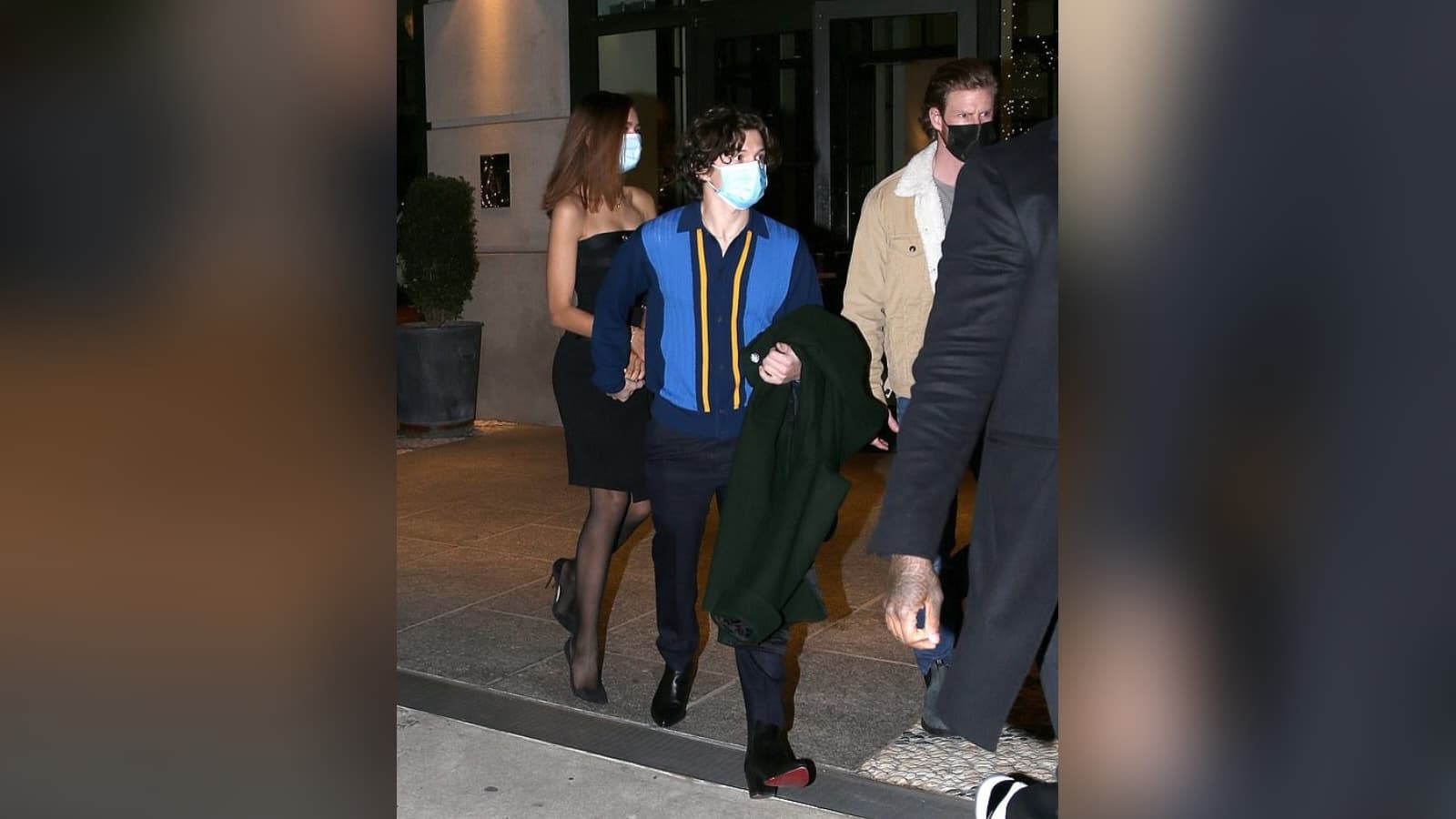 Meanwhile, Tom Holland is a stunner himself. Our 25-years-old Spiderman star goes for a blue and yellow striped shirt along with black slacks and a blue face mask. 
The Euphoria star puts her hand on Tom's back as the couple heads for dinner in New York City's Big Apple restaurant. Whereas Tom proves to be the ultimate gentleman for holding Zendaya's coat ahead of their dinner.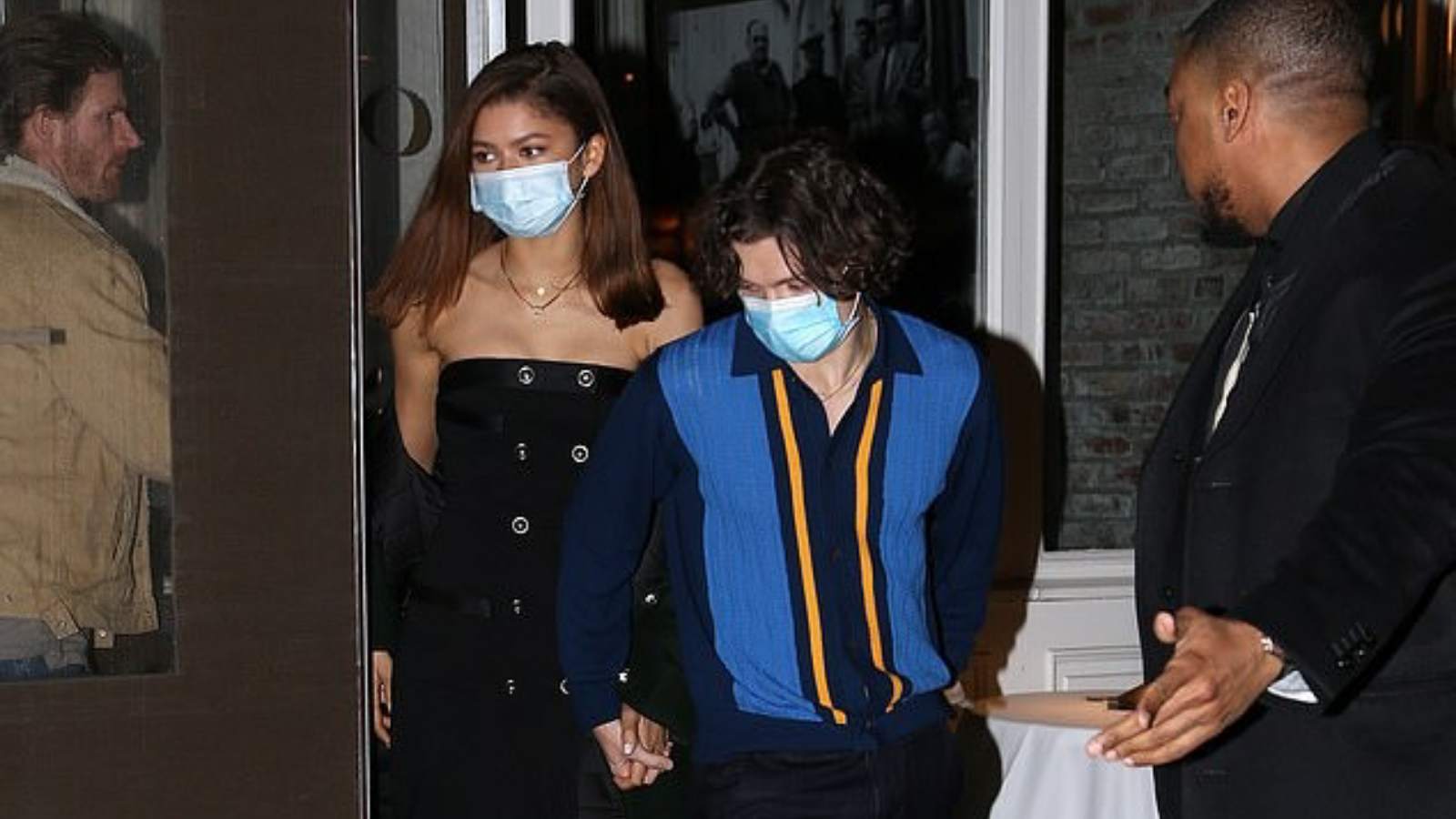 Post dinner, Zendaya chooses to wear her coat as the weather is cold. Tom holds Zendaya's hand as the couple head out of the Big Apple.
Zendaya and Tom Holland on a Shopping Outing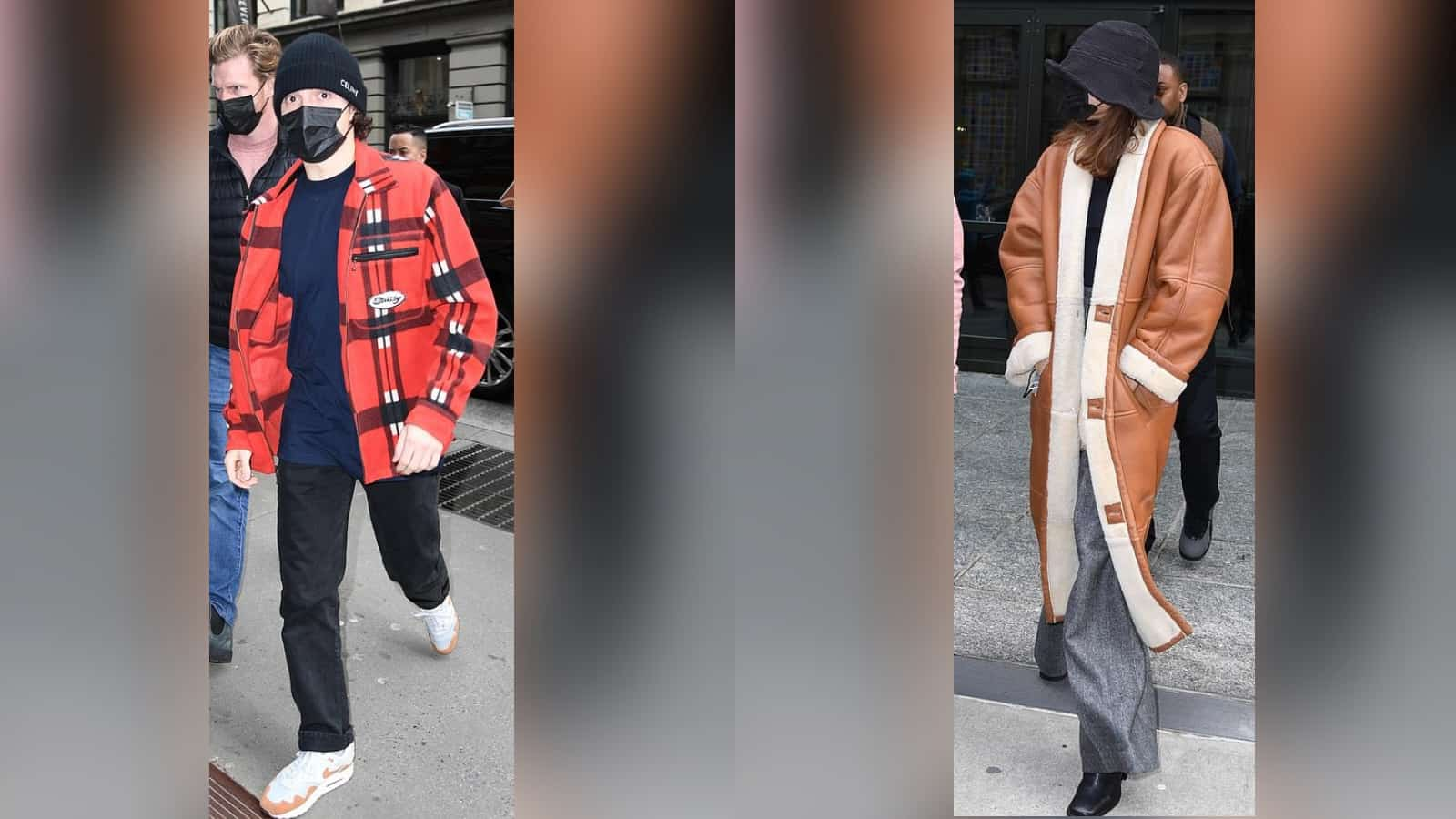 Following their dinner date, the couple a Prada store on Wednesday for some high-end shopping. 
Style savvy Zendaya wears a long tan coat with grey pants, black boots, and a black bucket hat. Whereas, Tom chooses to wear a red coat, dark jeans, sneakers, a black beanie, and a mask.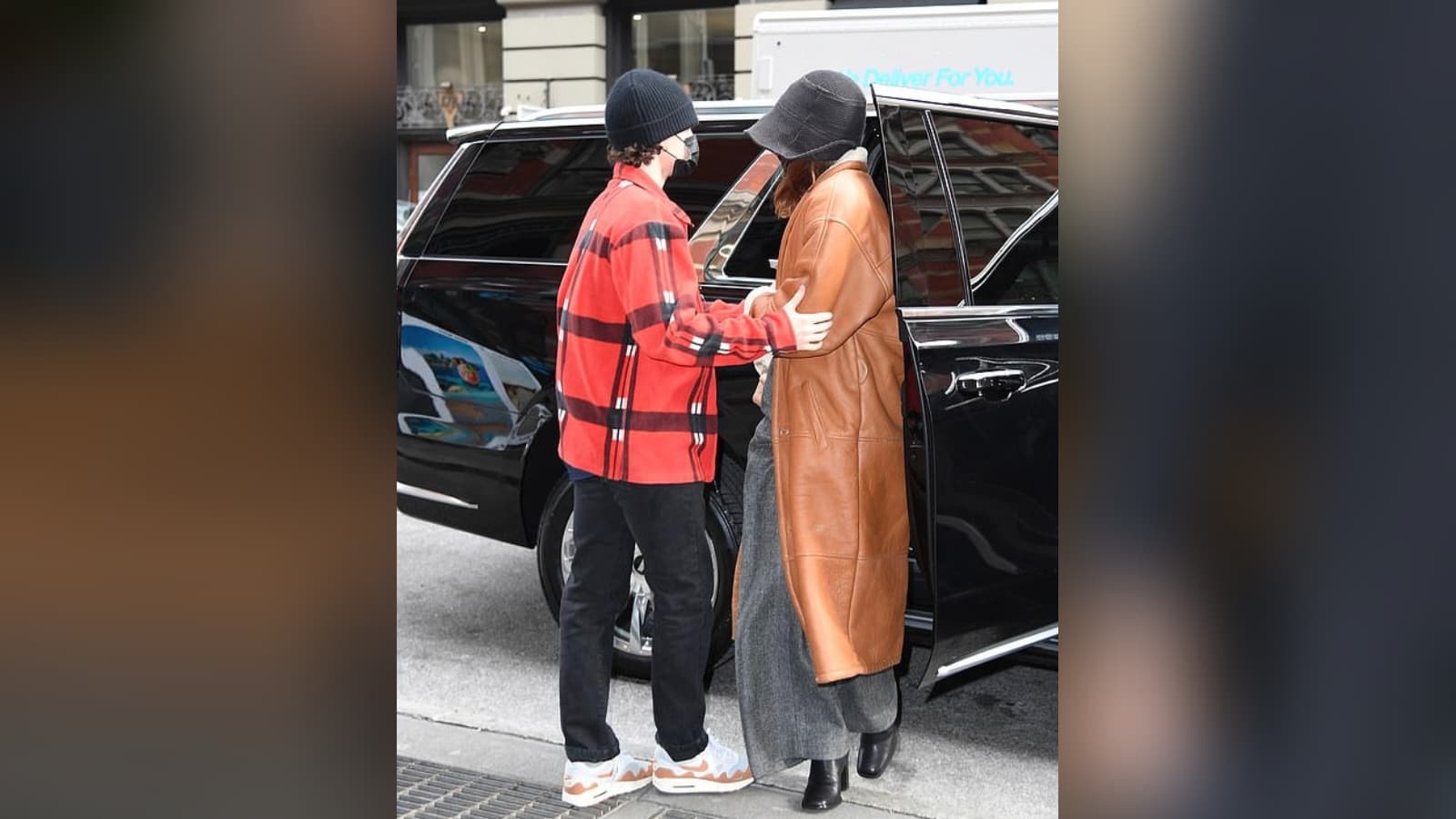 The two refrained from PDA for their outing, but Tom held Zendaya's arm near the SUV.
The newly confirmed couple has hyped their fans, who were expecting them to be together for a long time.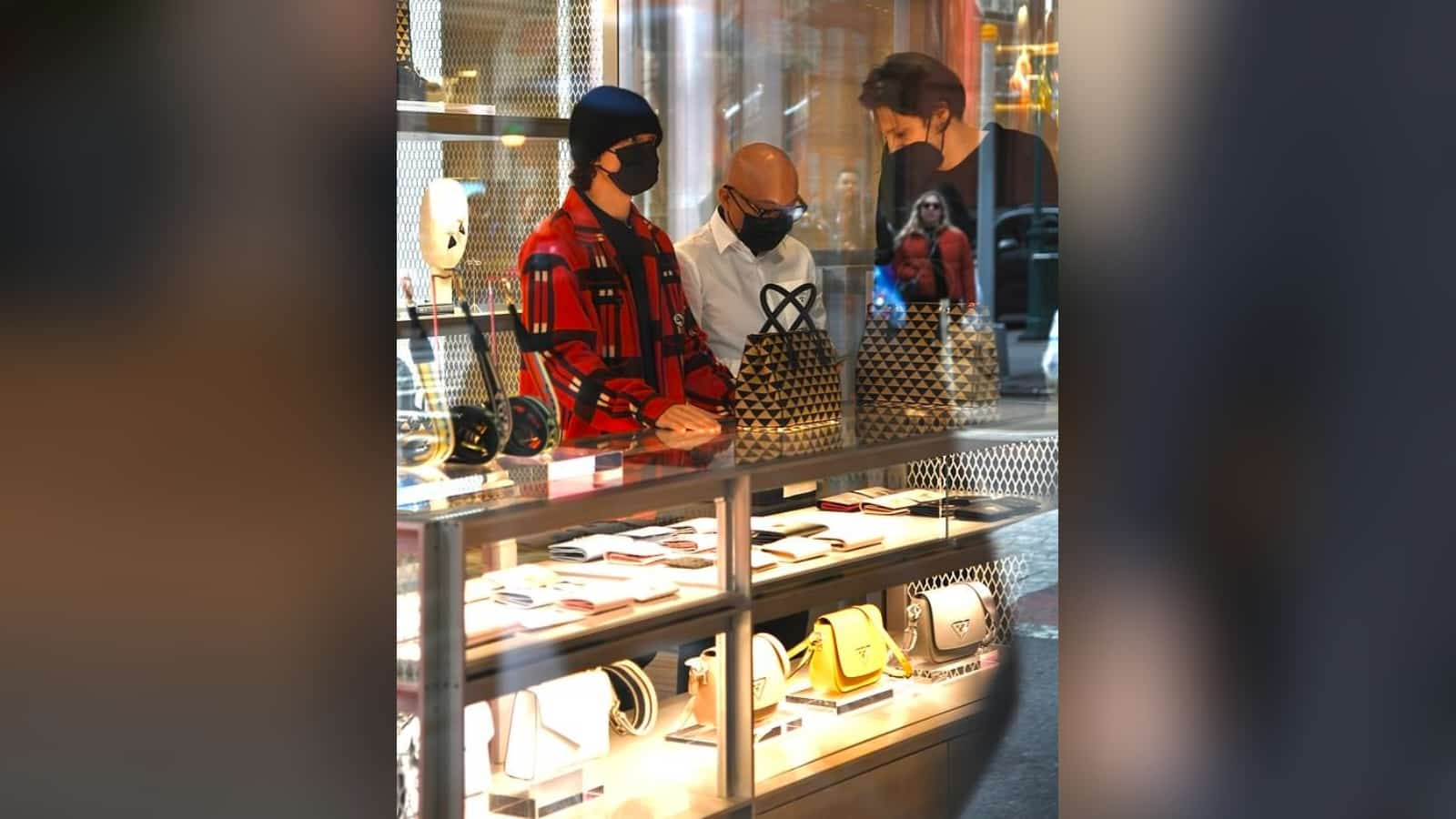 In an interview with GQ, Tom Holland confessed about his love life and dating Spiderman: No Way Home co-star Zendaya. However, he shows reluctance.
He says "I've always been adamant to keep my private life private because I share so much of my life with the world anyway, It's not a conversation that I can have without her… This isn't my story. It's our story. And we'll talk about what it is when we're ready to talk about it together."
Also Read: Why Millie Bobby Brown Confuses Henry Cavill?