Spider-Man: No Way Home is getting love from fans all over the world and is Marvel's blockbuster movie after Avengers: Endgame. The movie is running in theatres since its release in December. Tom Holland who played the role of Peter Parker is getting tons of appreciation for the performance. The actor's recent film Uncharted also got a thumbs up. As fans are curious to know everything about their favorite star, Tom Holland reveals a little fact about his spiderman suit.
Tom Holland Gets His Mom's Support
Tom Holland recently appeared for an interview at Live with Kelly and Ryan, a talk show where celebrities' life is discussed. Co-hosts Kelly Ripa and Ryan Seacrest discuss the Spider-man suit and then asks for tips from Tom Holland. After being questioned about how the actor managed in the spider-man suit he replied, "I just hold it. In the first movie I remember, we were shooting this sequence on the stack on the Washington monument. I was in the suit for days at a time sort of 11 hours. And I was young so I wanted to impress the studio. I did not want them to think that I needed breaks. And I remember calling my mom up on our daily phone calls. I was like mom I'm really struggling. Like I am working every day and because I wear the suit I can't go to the bathroom."
He continued to share, "And then two days later, the producer came up to me and asked 'how are your kidneys?'
To this, Tom wondered and replied, "My kidneys are fine. Why are you asking?"
The producers then replied, "Well, your mom called us." The audience and co-host Ryan breaks into laughter and clapping can be heard all over the studio. Ryan complimented Tom, "she is very concerned about your organs on the shoot." Kelly said, "I'm on your mom's side." Isn't that really adorable to see a mother's concern for such a brave hero loved by audiences?
Spider-Man Meme Recreated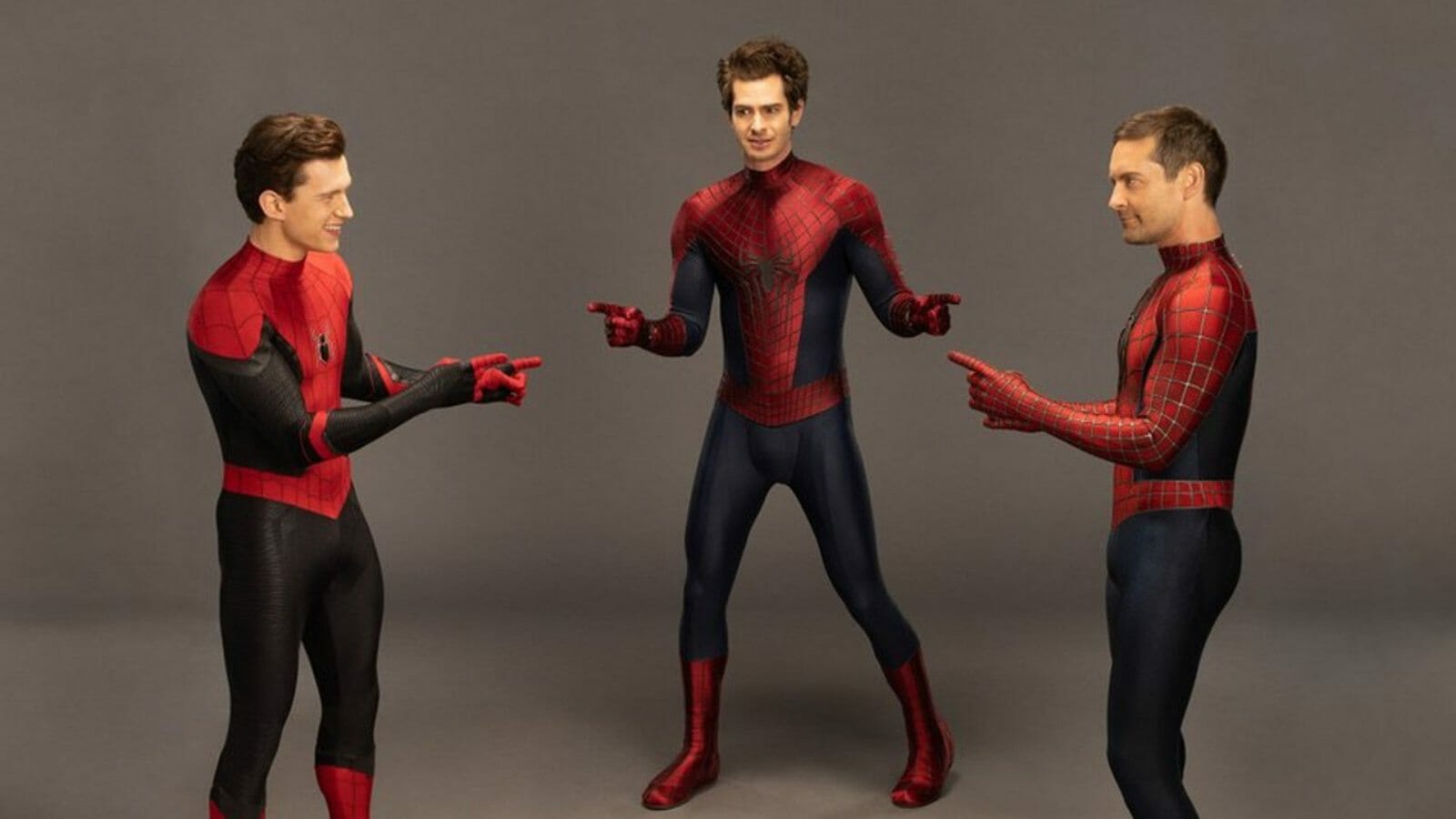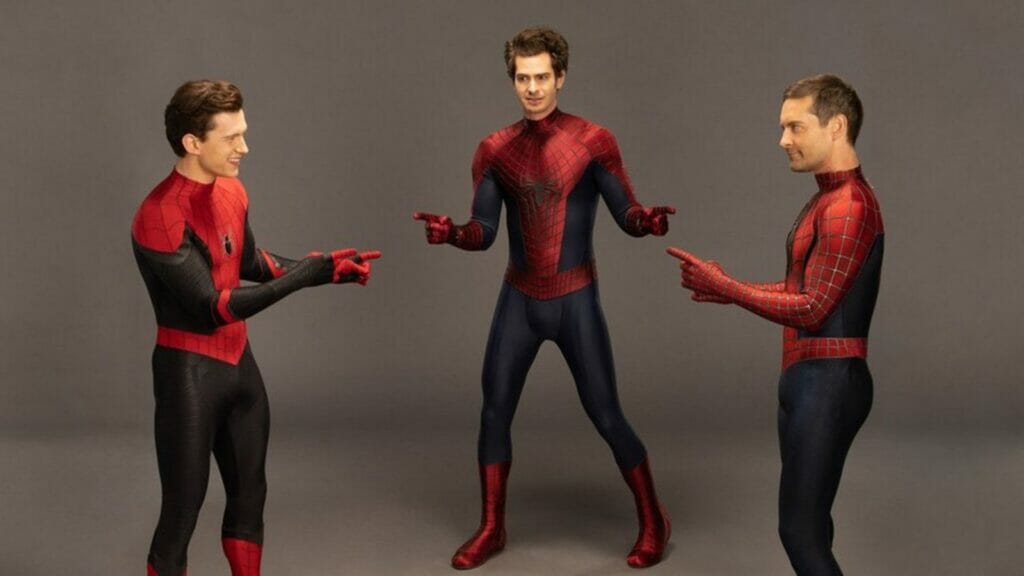 When meme got the life! Everyone is going crazy after watching all three spider-man sharing the same screen in Spider-Man: No Way Home. The film was released in December 2021 and was the first to earn $1 billion during the pandemic! The MCU superhit movie will be available digitally from March 22. And 4K UHD and Blu-ray will be available on April 12 according to announcements by Marvel on Wednesday. The special features display hilarious and unexpected behind the scene footage and also Andrew Garfield and Tobey Maguire.
Also Read: Andrew Garfield Reveals the Reason for His Spiderman Return