Ed Sheeran and Courteney Cox are giving us major friendship goals! Although it seems like a surprising yet beautiful friendship, that rose from a sleepover. And since then, the duo has never stopped appreciating and hyping each other at every step of their career.
The Friends alum described the singer as an authentic, "down-to-earth, uber-talented, kind friend", while Ed Sheeran admires Courteney saying, "She's really normal…everyone she surrounds herself with is the same. They give you faith in everything."
Read also: Courteney Cox Attends Hollywood Walk Of Fame With 'Friends' Stars Jennifer Aniston And Lisa Kudrow
Ed Sheeran And Courteney Cox Share A Dynamic Bond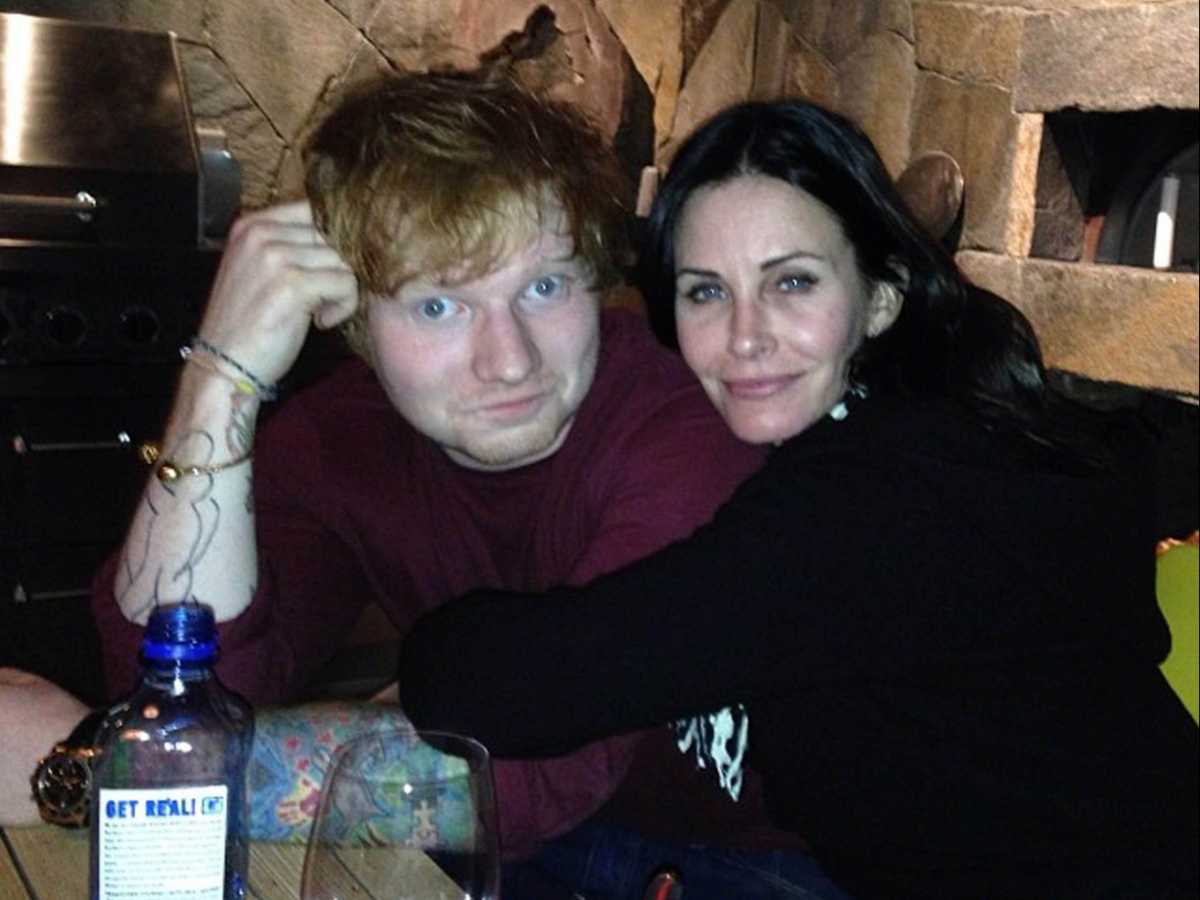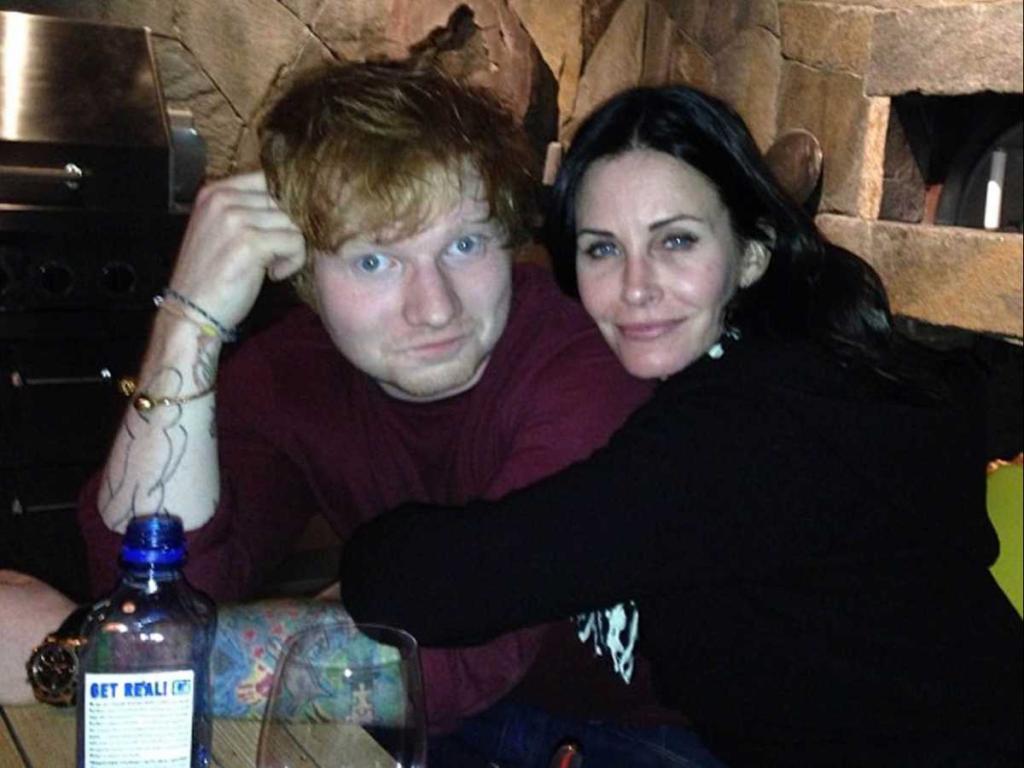 It was in 2013 that Ed Sheeran was introduced to Courteney Cox through a mutual friend. Immediately Cox welcomed the singer over a sleepover which extended for a period of three months as Sheeran was writing a new album. During his stay, the duo developed a close bond. Not only that but Cox also sang the vocals of 'Divide' and 'Equals'. 
Also, The Shape of You singer played Cupid, when he introduced Courteney Cox to Johnny McDaid. Recently at the duo's 25 anniversary, Sheeran composed a personalized version of 'Shape of You' to celebrate their love.
In case you missed: Was The 'Friends' Cast Unhappy Working For The Same Show For 10 Seasons?
Ed Sheeran And Courteney Cox Recreate The Iconic Dance Routine From F.R.I.E.N.D.S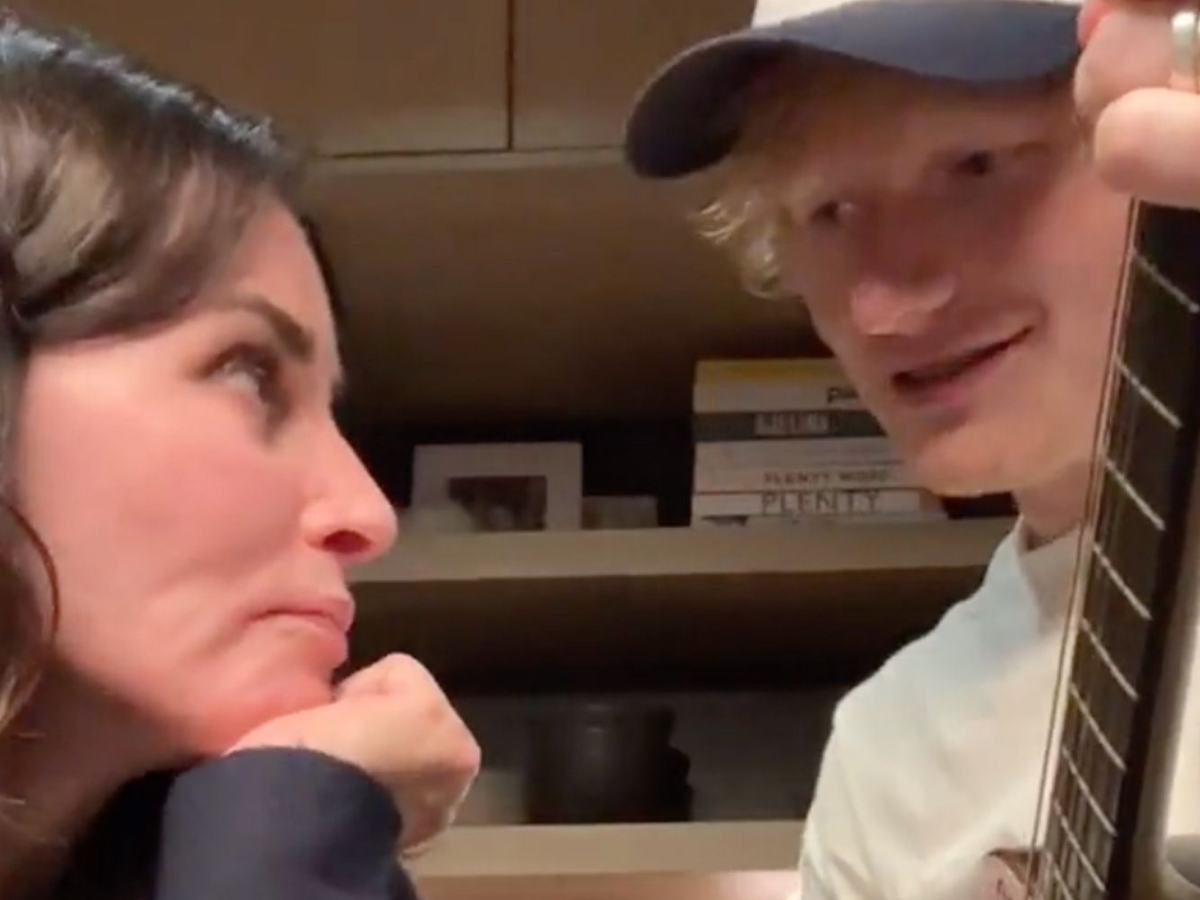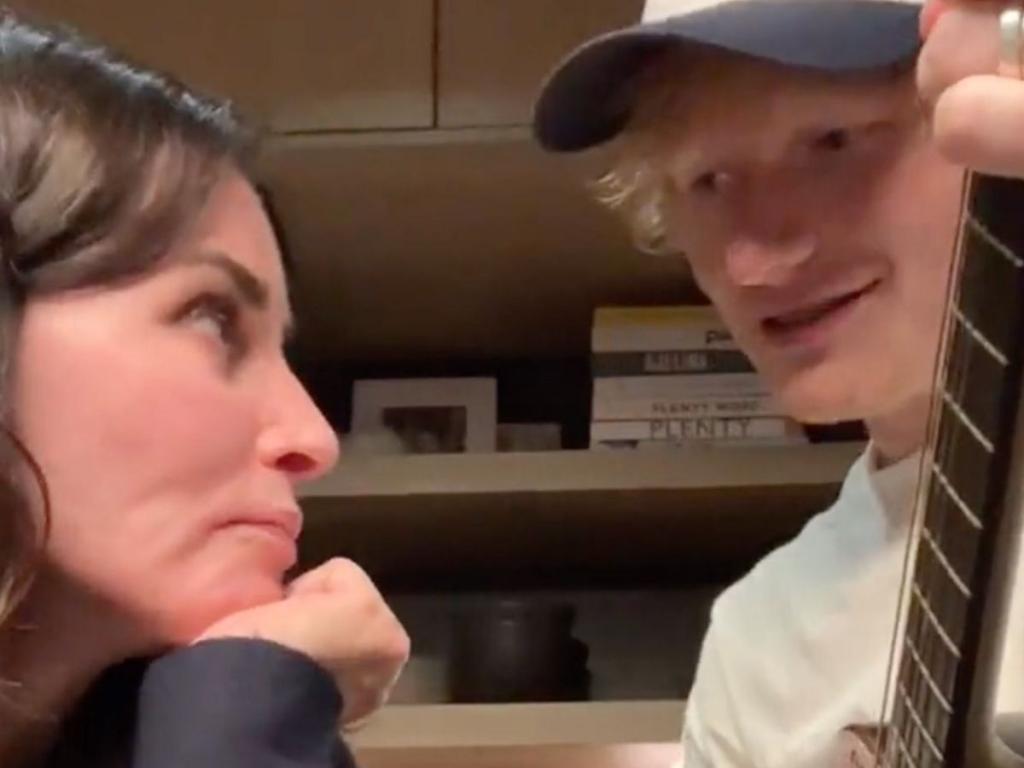 Courteney Cox rose to fame for her role as Monica Geller, a compulsive and high-maintenance chef living alongside her five best friends in the city of New York. While many fans remember Ross and Monica's iconic routine from the episode "The One With The Routine", decades later Cox and Sheeran had a blast recreating it, in honor of celebrating the "Friends: Reunion".
The duo is known for their Insta-viral jam sessions, doing sassy dance moves, and playing wholesome pranks on each other. Meanwhile, Sheeran is preparing for his highly anticipated album 'Autumn Variations'.
You would also like to read: Who Is Cherry Seaborn, Wife Of Ed Sheeran?