It was high time that Britney Spears told her story, and she has done so with her new memoir, 'The Woman In Me'. One of the most celebrated pop icons had the most publicly humiliating life, which led to a 13-year conservatorship imposed on her by her father. Before the conservatorship, Britney was married to Kevin Federline, and the two had two kids. However, her erratic behavior took away the privilege of custody from her.
In 'The Woman In Me', Britney Spears has recollected several accounts of her past relationships. Be it Justin Timberlake, Jason Alexander, or a brief affair with Colin Farrell, but while talking about her marriage and relationship with Kevin Federline, Britney revealed a shocking detail. While the ex-couple was dating, Kevin hid that his ex-fiancée, Shar Jackson, was pregnant with their second child.
Related: Britney Spears Is Relieved About Her And Kevin Federline's Son Sean Turning 18. Here's Why
Kevin Federline Hid His Family Life From Britney Spears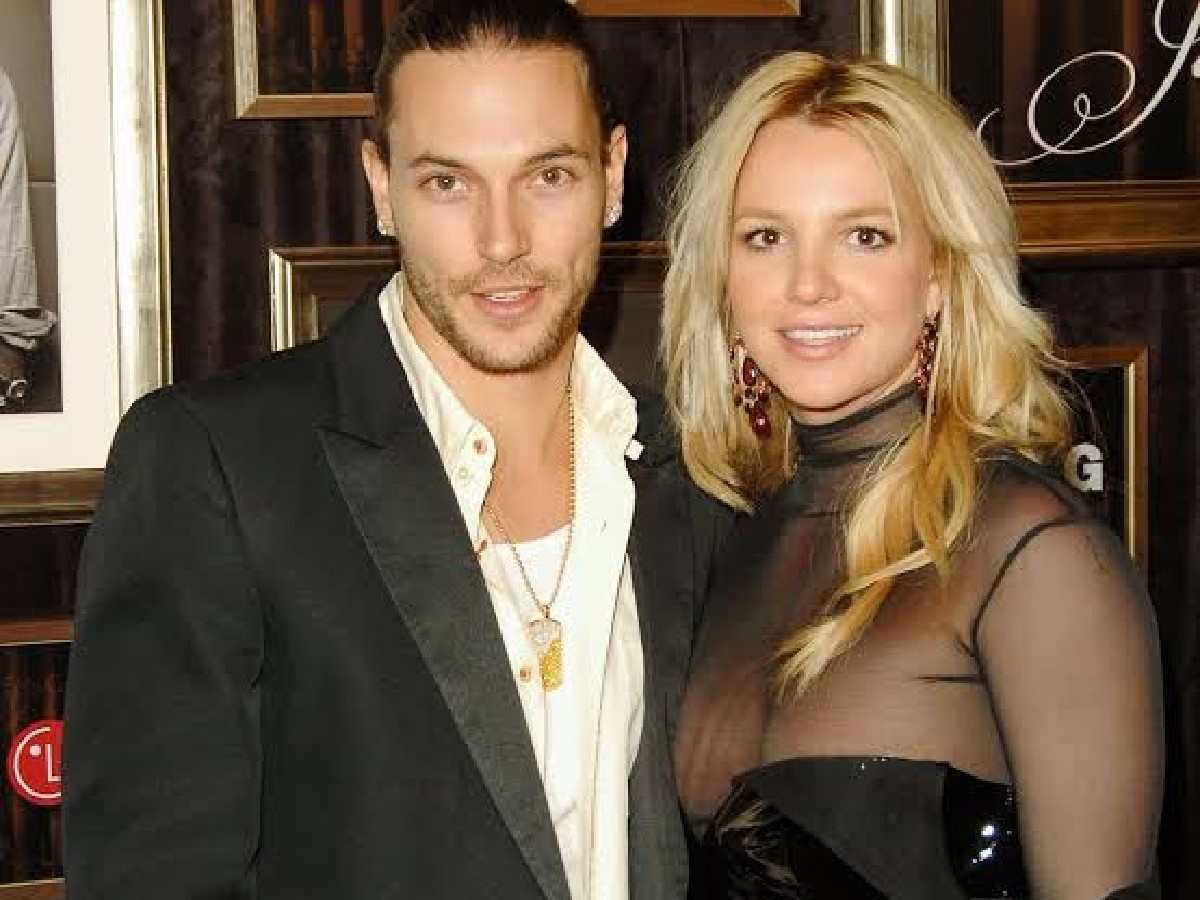 In 'The Woman In Me', Britney Spears narrated the time when she came to know that Kevin Federline was fathering a child with Shar Jackson and another baby was on the way. Kevin was a background dancer for Justin Timberlake, and he met Britney in 2004. Within three months of dating, the ex-couple got married.
In the memoir, Britney Spears claimed that she had no clue that Kevin Federline had a baby with Shar Jackson and that she was eight months pregnant with another baby. Britney said, "I was clueless. I was living in a bubble, and I didn't give a lot of good, close friends to confide in and get advice from."
Britney Spears was kept in the dark until someone asked her, "You know he has a new baby, right?" After confronting him by asking, "You have kids? You have children? Not only one but two children?" Kevin told her about Kori Madison Federline and Kaleb Michael Jackson Federline.
In Case You Missed: "This Is Toxic": Britney Spears Fan React To Kevin Federline's Comment On Her Father Saving Her Life
The Singer Was Ready To Trade Her Freedom For Time With Her Children
Britney Spears went through a turbulent divorce process with her ex-husband, Kevin Federline, in 2007. Around this time, Spears had been on an erratic behavior spree. During this time, Britney hit a paparazzi, shaved her head, and showed signs of instability.
Due to this, her father, Jamie Spears, imposed conservatorship, controlling the financial and personal aspects of her life. It also took away the custody of her two children, Sean Preston and Jayden James.
In 'The Woman In Me', Britney Spears chronicles her conservatorship, writing that it stripped her of her womanhood and turned her into a child. She also wrote that the conservatorship was the only way for her to be able to meet her children, and the 'Blackout' singer was ready for the barter. Britney wrote, "My freedom in exchange for naps with my children—it was a trade I was willing to make."
You Might Also Like To Read: Watch: Britney Spears Nails 'The Notebook' Audition But Loses Role To Rachel McAdams