We have seen Henry Cavill changing his looks and gaining muscles for his roles because he takes his projects seriously. But little do we know that sometimes, experiments with looks can change an actor's personality. This happens with Henry when he maintained a mustache for Mission Impossible-Fallout. But on a personal note, Henry likes to stay clean shave. Let us learn about stuff that Henry Cavill can not do with his mustache!
Why Keeping Mustache Is Problematic For Cavill?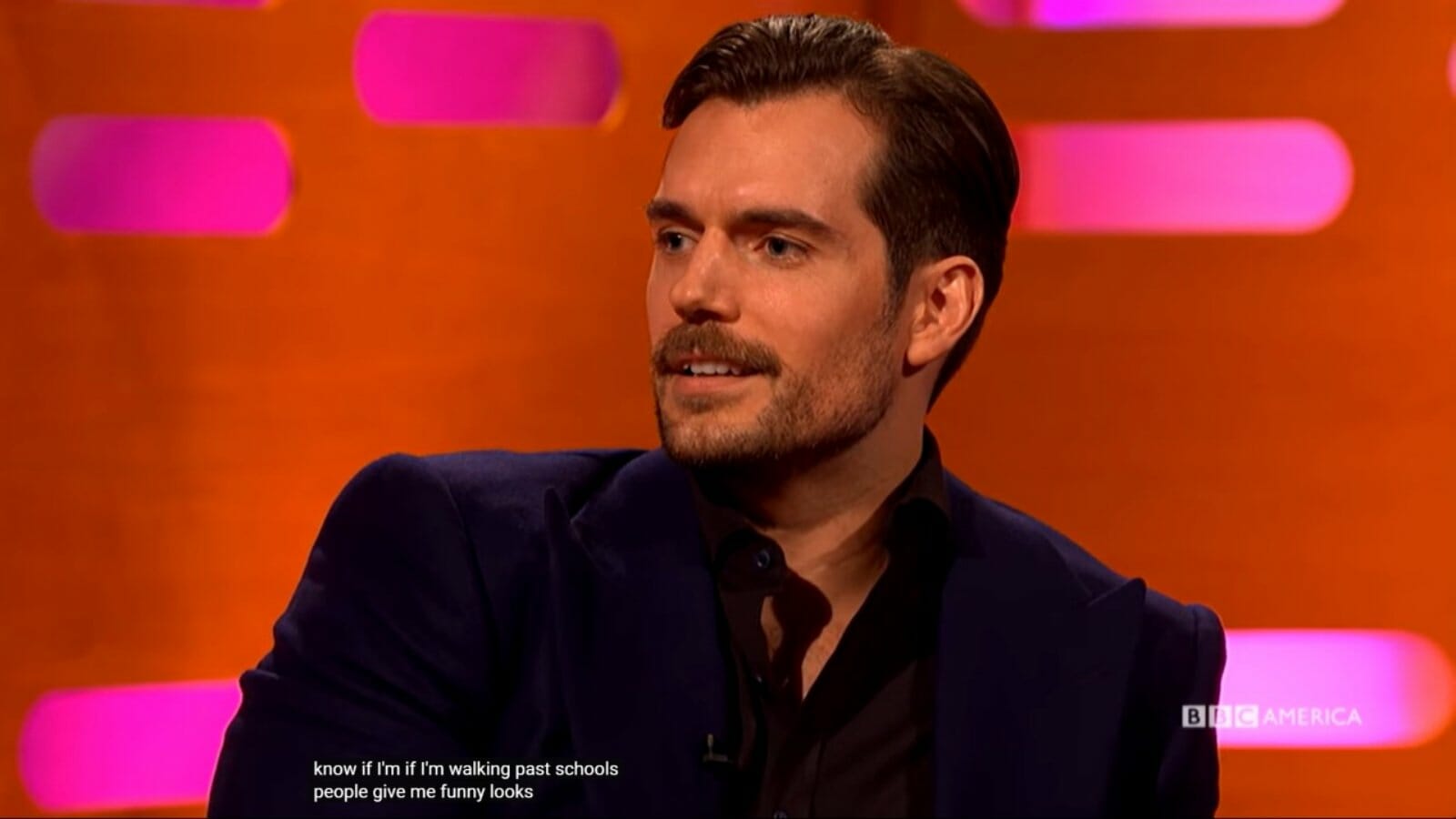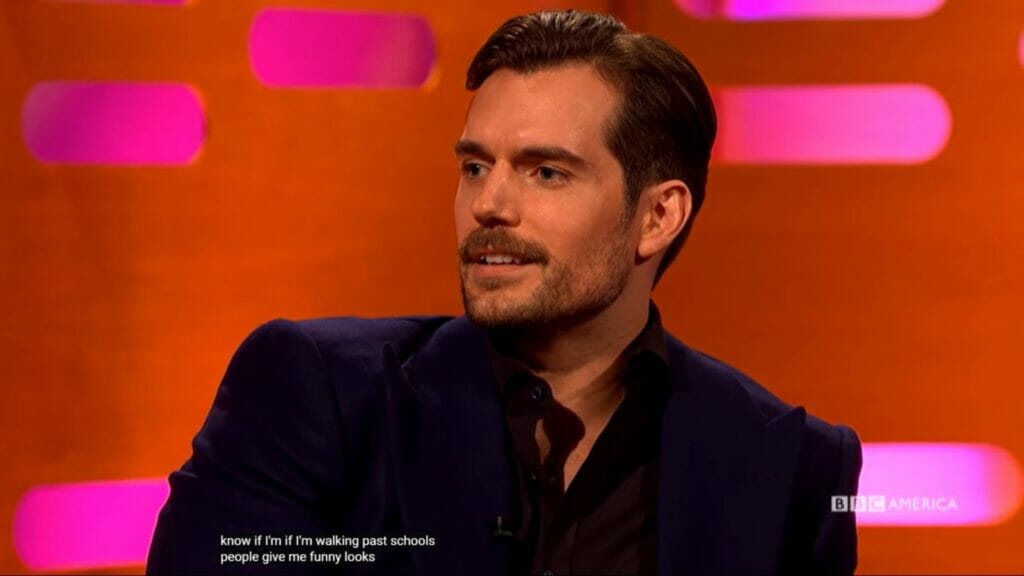 At The Graham Norton Show, Graham questioned Cavill about his changed look for the film and his experience with a mustache. He asked, "Henry you are probably not going to miss your face furniture [mustache]. You are not fond of the face furniture, are you?"
To this Cavill, who played the role of an agent of the CIA in the sixth installment of the Mission Impossible franchise alongside Tom Cruise replied with a droll. The actor said, "It's not that I am not fond of it. It is just that you know if I am walking past schools people give me funny looks." The audience breaks into laughter after this.
Henry says sarcastically, "It's tough to buy vans, can not give children sweets." Co-star Simon Pegg also praised Henry's mustache and said that very few men can rock that look and carry that. To increase the laughter in the house, Graham Norton said, "do you know what is annoying about that. if Henry Cavill wore a stupid hat, you would think, 'oh that stupid hat looks really good on.'"
During an interview, Henry was asked by one of his fans, that would he like to keep a mustache again? To this Cavill said that he likes to maintain his clean shave look.
Henry Cavill Mustache Fiasco
View this post on Instagram
Did you have any idea that when Zack Snyder was in charge during the head photoshoot in 2016, Henry was clean-shaven? At the point when Joss Whedon was to coordinate his reshoots the next year, but, Henry had effectively grown an obnoxious mustache for his despicable role in Mission: Impossible-Fallout. The difficulty was that Henry was contractually committed to keeping the mustache.
Director Christopher McQuarrie of Fallout later told that he allowed Cavill for shaving it off. Yet, consequently, requested $3 million from Justice League's maker to take care of the expense of digitally filling in Cavill's upper lip. Yet, Paramount Pictures scoffed at the settlement. The obligation of Henry Cavill's beard fell completely on Justice League Team. In the middle of this, Henry Cavill was most impacted due to the images via web-based media.
Also Read: Henry Cavill Reveals About His Go-To Fantasy And Sci-Fi Novels