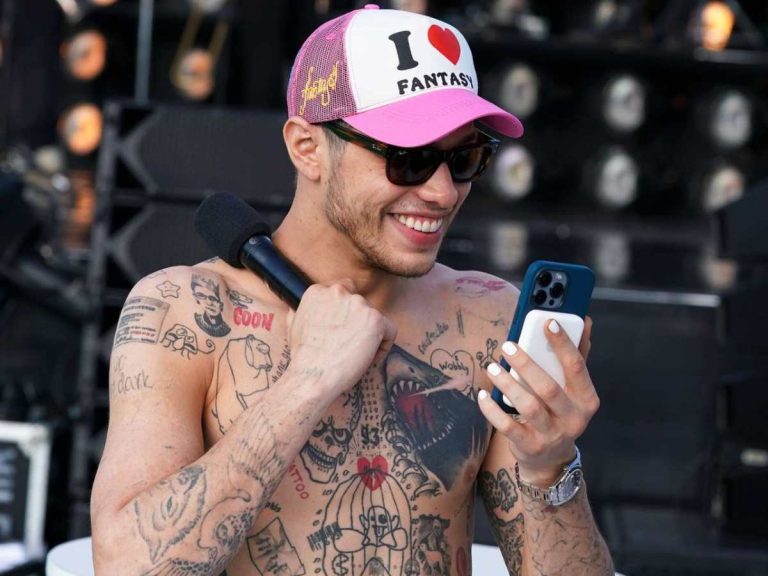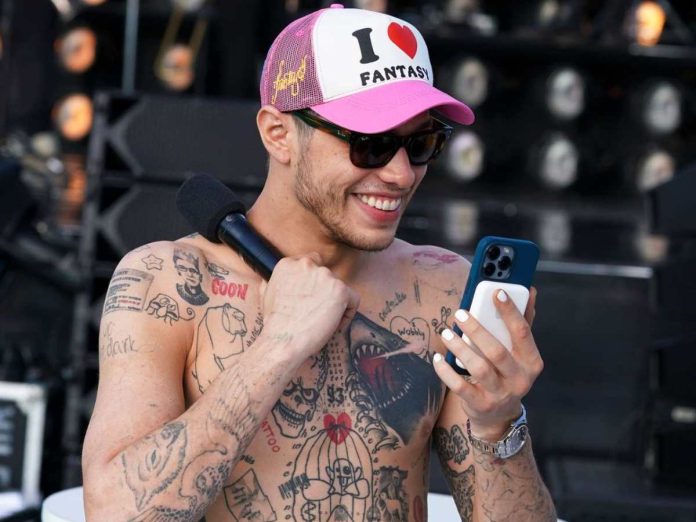 Pete Davidson has become a successful name both in acting and comedy. The former member of 'Saturday Night Live' is also in the news for his dating life. He has dated several actresses and models over the years, including Kim Kardashian and Emily Ratajkowski.
Another interesting thing about the 'King of the Staten Island' star is his tattoos. He is covered with so many of these inks, around 70 and each of them has some meaning. So let's try and find out more about his tattoos and their meaning. Keep on reading to know more.
Related: Why Did Pete Davidson Remove His Kim Kardashian Tattoo Five Months After Their Split?
All The Tattoos Of Pete Davidson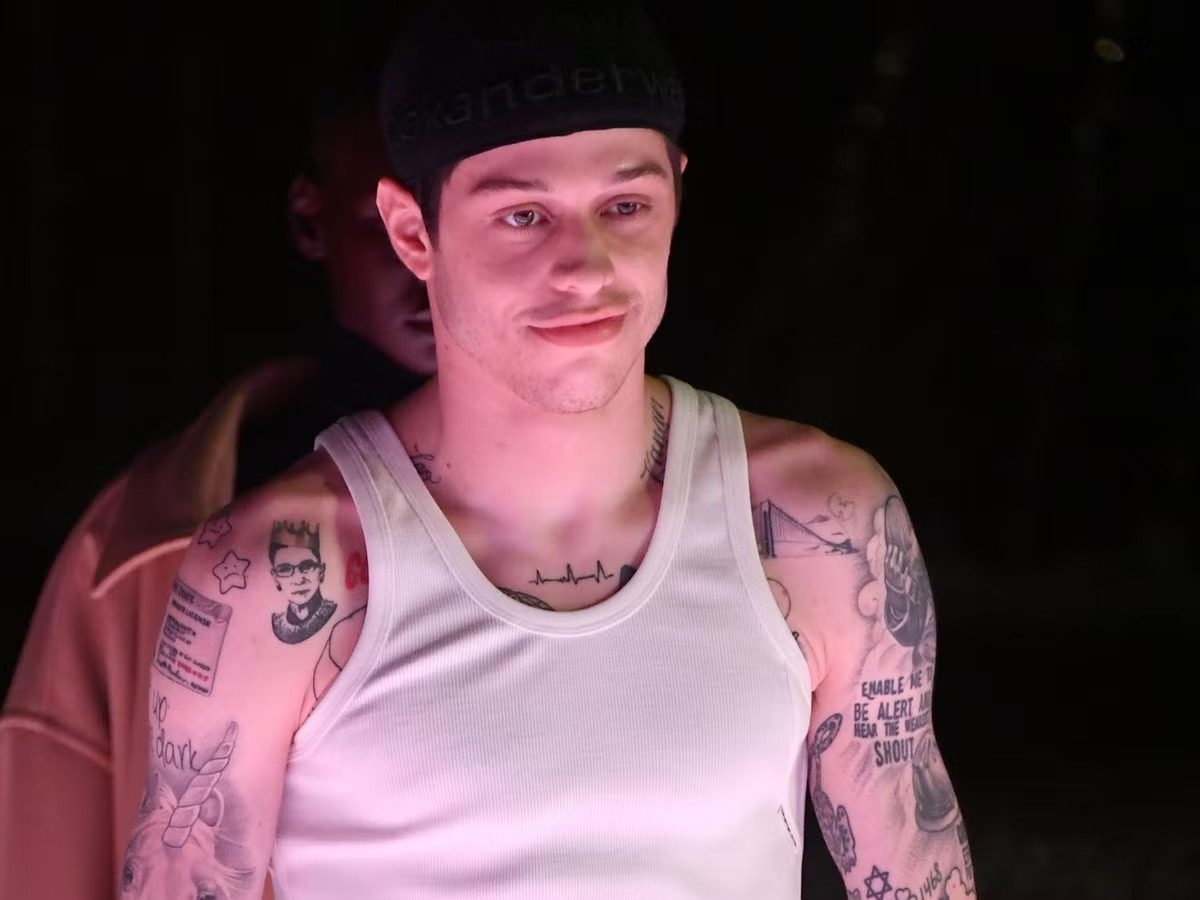 Pete Davidson loves tattoos, but he is in the process of getting some of them removed for reasons varying from breakup to getting more acting roles. There are around 70 inks on his body, honoring his family, partners, etc.
While dating Ariana Grande, Davidson got her last name tattoo which he covered up with a keyhole after their breakup. He also had words like "Mille tendresse" "Cursed" ( a reference to Grande) and "Piggy Smallz" (named after a pig he adopted) inked on him. They also got several tats together like "REBORN" and "H2GKMO" and a giant 'A' near his ear.
On his shoulder, a portrait of a fireman is visible. It is dedicated to his firefighter father Scott Davidson who died during the 9/11 attacks. He also has his father's badge number 8418 inked on his body. Davidson also has several tattoos dedicated to his friends like "Swerve life", and "Zeke" and a matching tattoo with Miley Cyrus ("We Babies").
In case you missed: Is Pete Davidson Dating Chase Sui After Breakup With Emily Ratajkowski?
Davidson Got His Kim Kardashian Tattoos Removed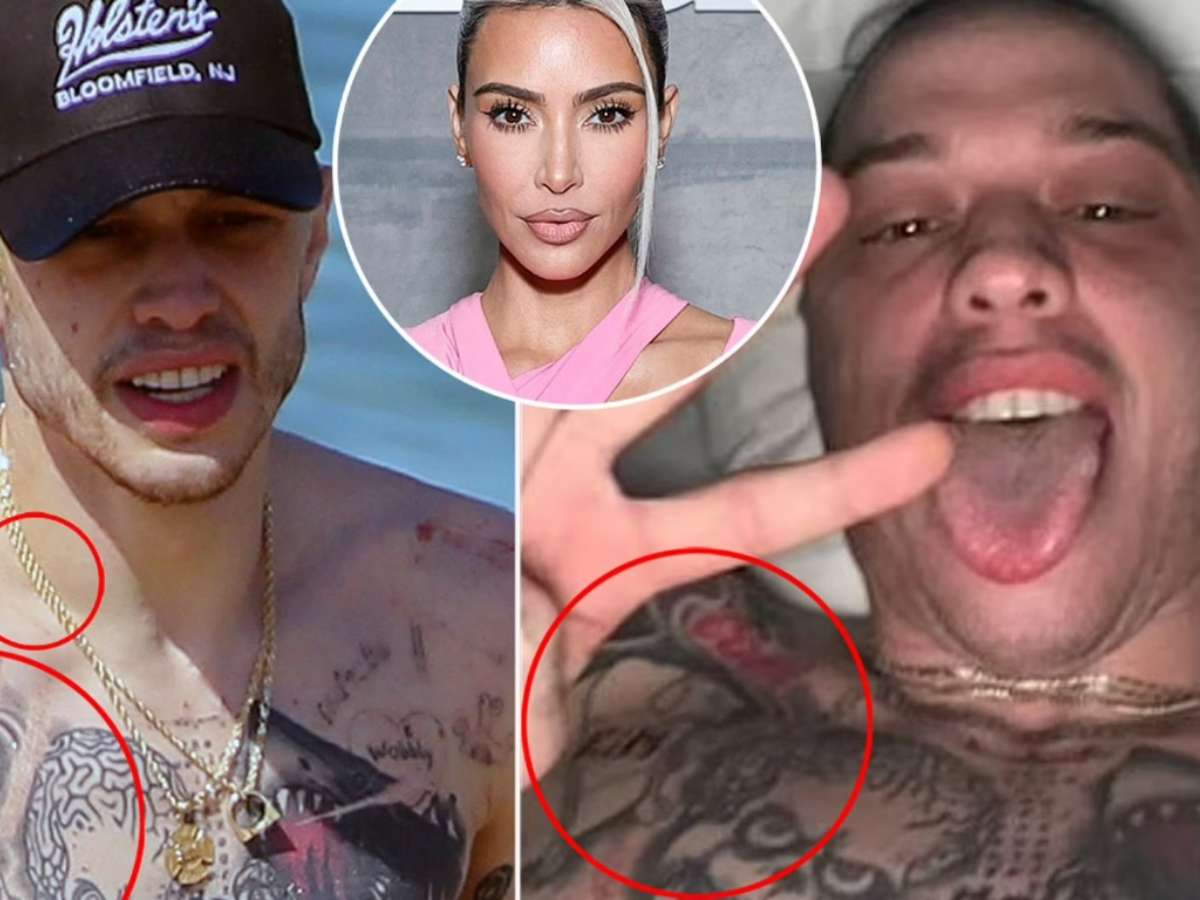 While dating Kim Kardashian, he got "my girl is a lawyer", "Jasmine & Aladdin" and "kim", and the initials of her kids inked on his body. He has got some of them removed from his body post their breakup.
Apart from these, Davidson also has portraits of some of his idols like Ruth Bader Ginsberg, and Hilary Clinton, as well as an Albus Dumbledore quote. The comedian also doesn't shy away from inking lines from his favorite movies or shows.
He has tats of "Redrum" (from 'The Shining'), "Bada Bing" (from 'The Sopranos'), a Rocky Balboa quote from 'Rocky' and another one from Martin Scorsese's 'The King of Comedy.'
You might also like to read: Did Emily Ratajkowski Break Up With Pete Davidson?