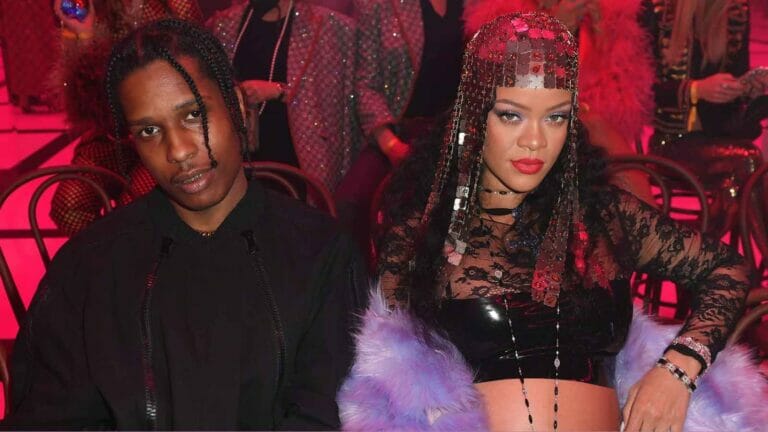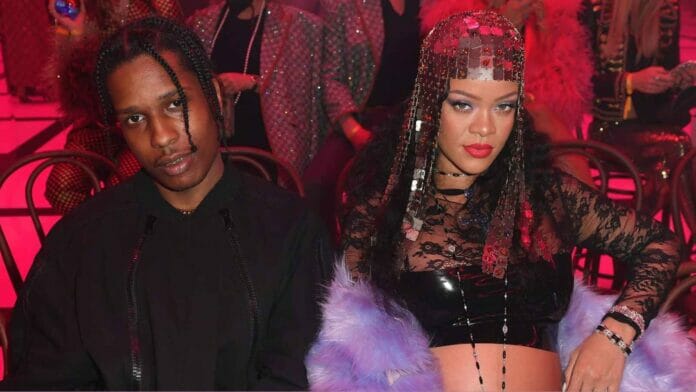 The internet was ablaze when Rihanna posted the May cover of Vogue. In a dazzling golden background, here was the queen! standing, holding her baby bump, posing in a red see-through bodysuit. The Umbrella artist is expecting a baby with her boyfriend A$AP Rocky. While talking to the fashion Bible, Rihanna made a confession.
Rihanna And Rocky Were Not "Planning Against It"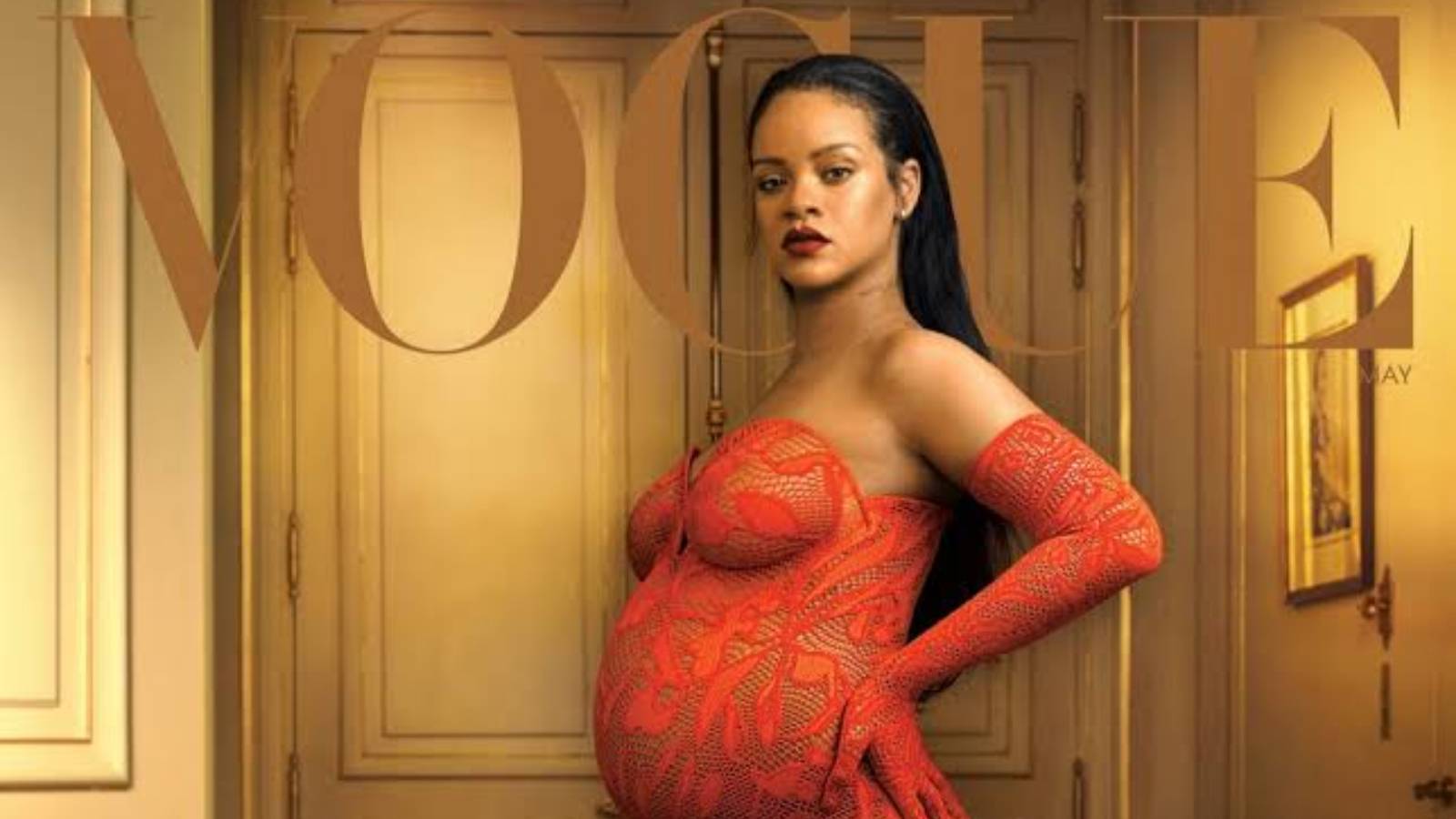 The singer and entrepreneur have sizzled on the May cover of Vogue. During the interview, she revealed the process of her being pregnant and having her first child. The fashion mogul has revealed that she and A$AP Rocky were not necessarily "planning" for the pregnancy, but they were not certainly "planning against it."
In the interview, she revealed, "I don't know when I ovulate or any of that type of sh*t. We just had fun," she told Vogue. "And then it was just there on the test. I didn't waste any time. I called him inside and showed him. Then I was in the doctor's office the next morning and our journey began."
However, the artist always wanted a marriage first and then a baby. But she added, "Who the f*ck says it has to be that way? I'm certainly not gonna let that get in the way of me being a mom." Rihanna also added that she was perfectly okay to go unconventional when it comes to pregnancy.
The Artist Wants To Redefine The Maternity Fashion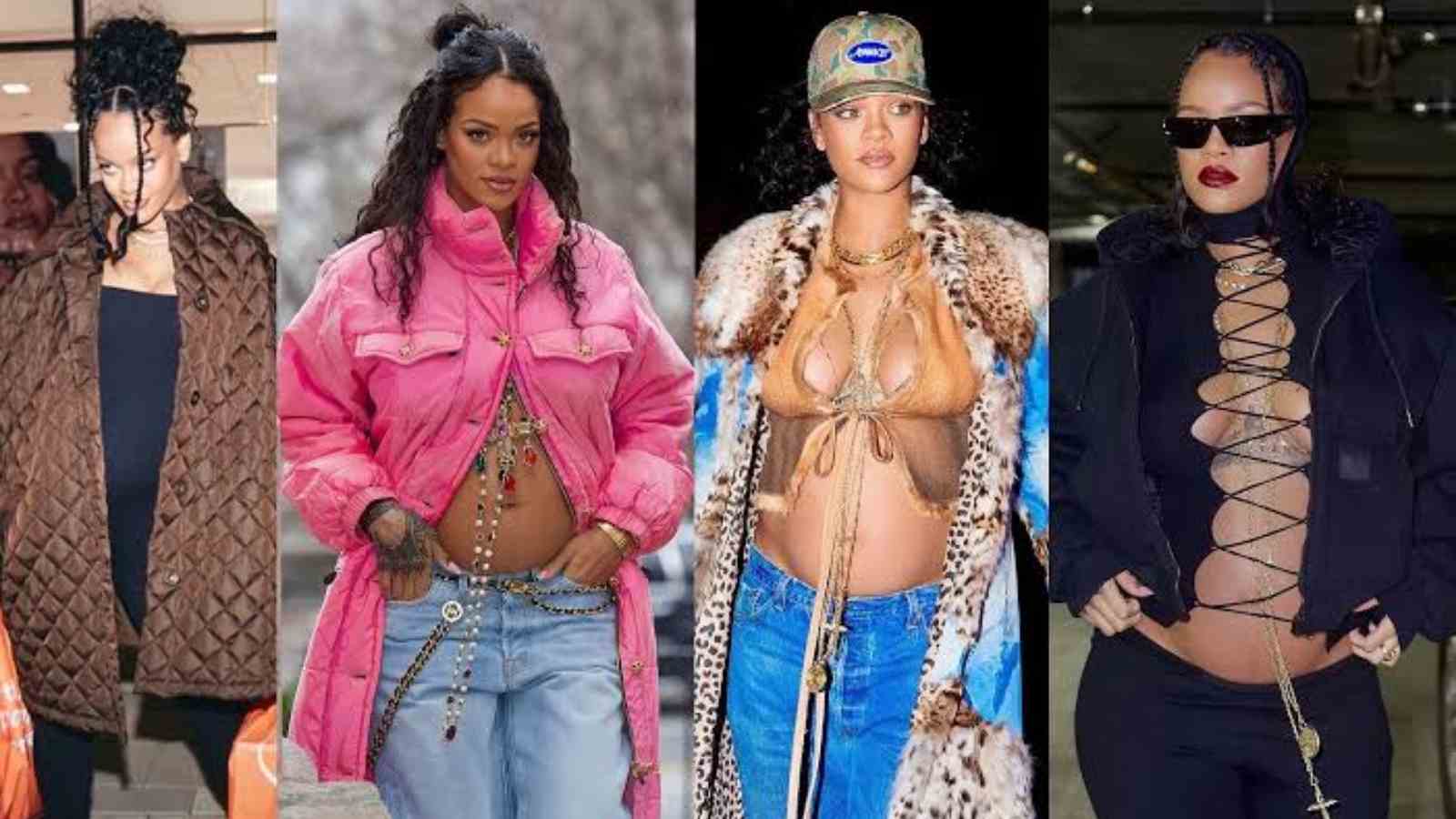 She also confessed that she did not shy away from dressing up during pregnancy. She said, "When I found out I was pregnant, I thought to myself, 'There's no way I'm going to go shopping in a maternity aisle,' " she explained. "I'm sorry — it's too much fun to get dressed up. I'm not going to let that part disappear because my body is changing."Since she broke the news of her pregnancy, she has not been shy about putting her baby bump on display.
Be it any party or event, she flaunted the pregnancy with style. She hopes she can redefine "decency" for the pregnant woman in terms of fashion."My body is doing incredible things right now, and I'm not going to be ashamed of that. This time should feel celebratory. Because why should you be hiding your pregnancy?"
The fashion and clothes are helping Rihanna to feel confident some days. "Right now, being pregnant, some days you just feel like, 'Ugh, I just want to lay here on this couch all day.' But when you put on a little face and a little lipstick, you transform," she explained.
Also Read: Sister Of Johnny Depp Reveals That Amber Heard Called Bro An 'Old Fat Man'