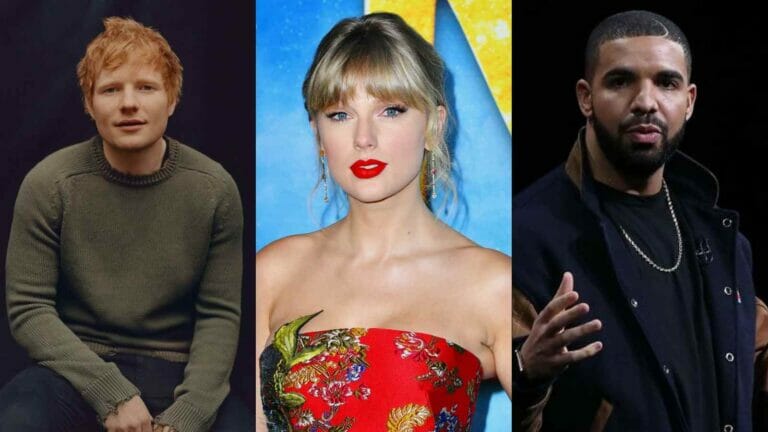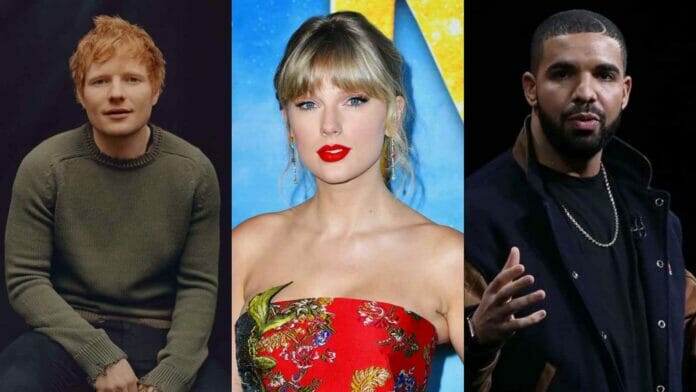 A study has named Taylor Swift, Ed Sheeran, and Drake as the top artists who refer to harmful substances in their music. The study researched the mention of alcohol, cigarette, and drugs in songs made between 2014 and 2020. Moreover, it researched the presence of these substances in both lyrics and the video of the songs or either of them. The conducted research, consequently, named top stars like Swift and Sheeran as the worst offenders in the referenced study.
Taylor Swift Among The Top Artists Reflecting Substance Use In Their Content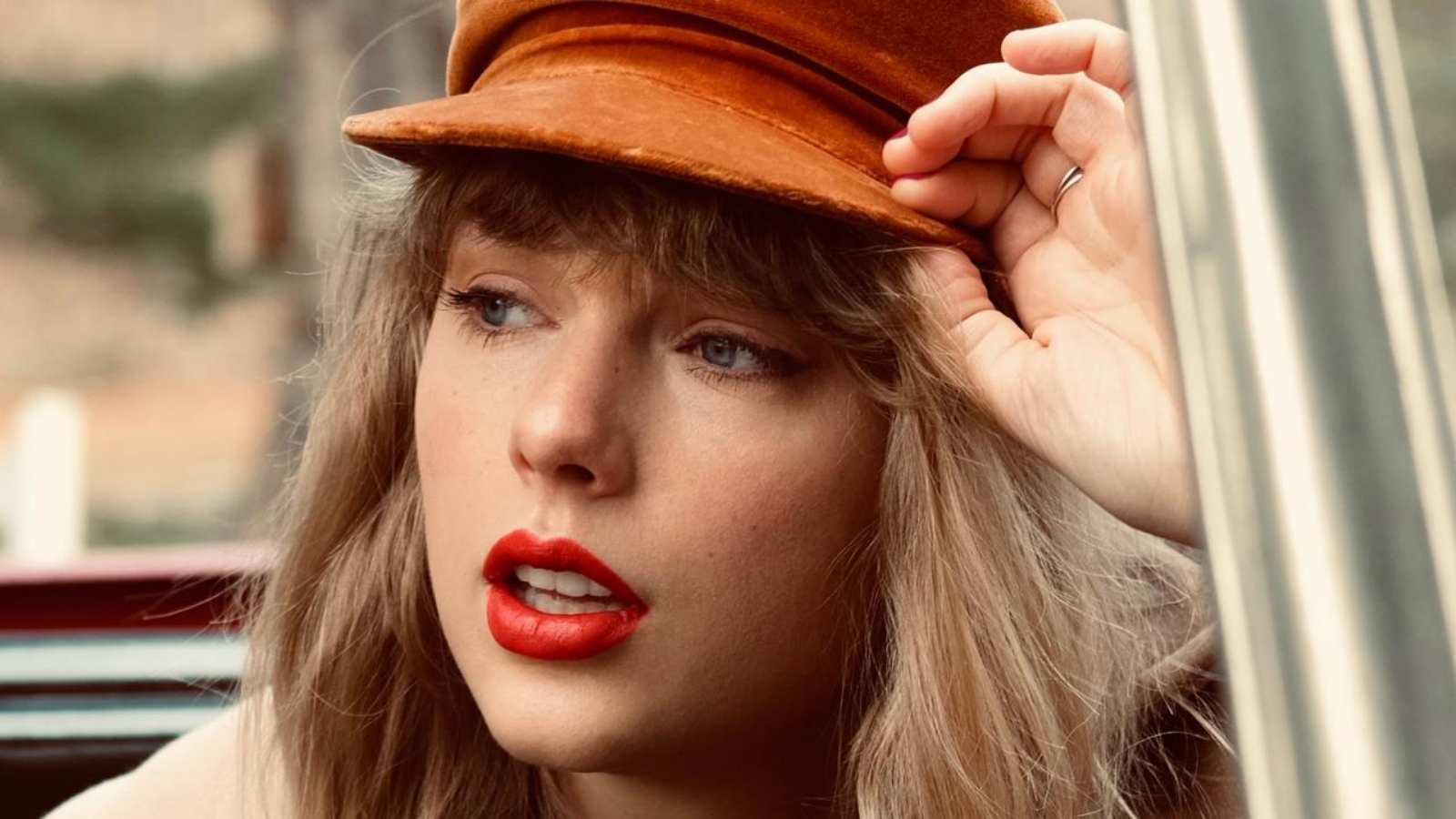 The study notes the mention of addictive substances like drugs, and alcohol visually or within the lyrics of a song. The study set, in turn, is based on the songs released between the years 2014 to 2020. The concluded report showed that Drake topped this chart as the worst offender. His music videos contain the most visuals of smoking, drinking, or drugs, with a total of 23. Furthermore, the popular American band Maroon 5 followed him close behind, earning the second spot on the list with a mentioned 10 instances.
Ed Sheeran, Taylor Swift, and Nicki Minaj shared third place on the list. Each of them showed a tied 7 mentions of these harmful substances in their songs. In addition to the study, the lead researcher shared how the younger generation is among the top consumers of their content. And how, in turn, the presence of such elements in the video of artists like Drake and Swift harm them.
Lead Researcher Shares The Prospect Of The Study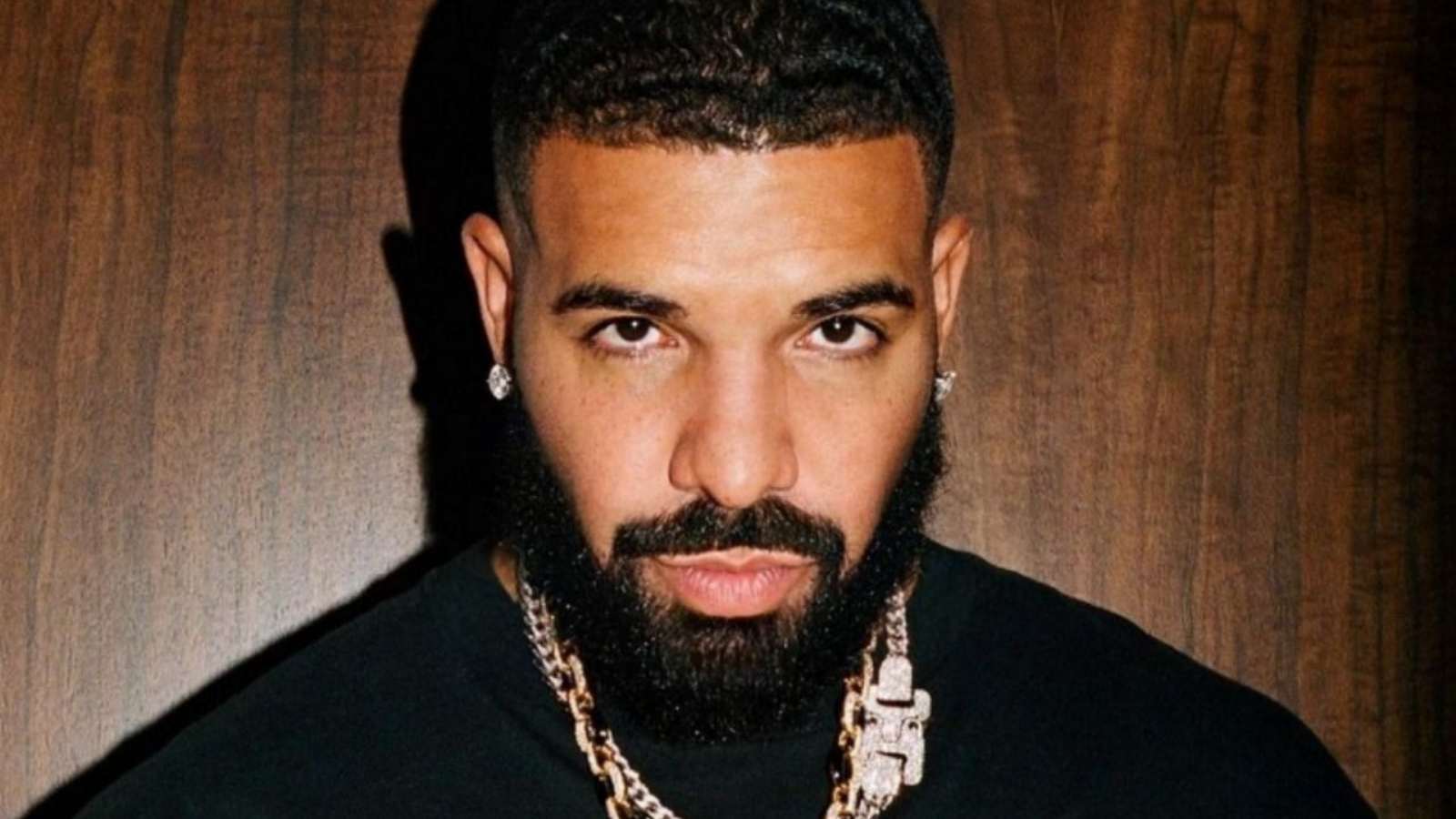 Stephanie Albert, assistant professor of population health at the New York University School of Medicine served as the lead researcher on this study. "Celebrities know that younger people look up to and emulate them," she said articulating the motive behind the study. She continued, "We want to see far less of these substances depicted in music lyrics and videos. There are no health benefits for young people who use them, but there are certainly many risks and negative consequences."
Moreover, artists like Justin Bieber, Ariana Grande, and One Direction were also mentioned in the study. Drake's videos depict hookah along with drugs and drinking the songs. Those from Swift and Sheeran show the instances of drinking and smoking mostly. Albert explained the sort of effect this representation will have on the people.
"The depiction of alcohol, cigarettes, hookah (shisha) and marijuana in the lyrics and music videos of popular songs is a public health concern." Moreover, she added, "Celebrities hold a very powerful position in society and have the unique opportunity to impact lives in positive ways by not promoting or glamorizing the use of alcohol, tobacco, and drugs."
Also Read: Taylor Swift Reveals What She Admires So Much About Phoebe Bridgers' Music