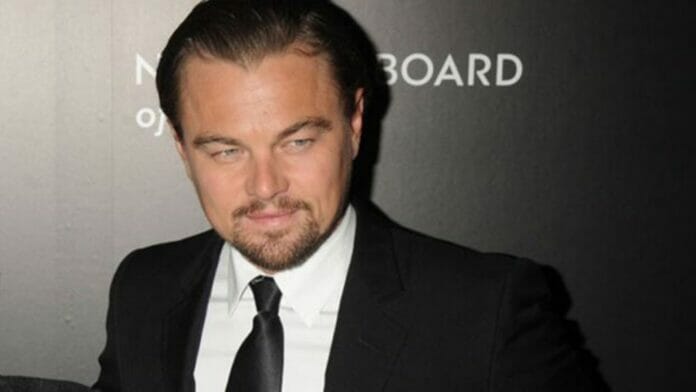 Leonardo DiCaprio had a small tattoo on his ankle but removed it in 2020. Getting a tattoo is no easy thing but celebs make it a trend. A lot of thought goes into what our first tattoo will be like. But apparently, this wasn't the case with Leonardo DiCaprio. So, let's see why did Leonardo DiCaprio get his secret tattoo removed?
The Story Behind Leonardo DiCaprio's Secret Tattoo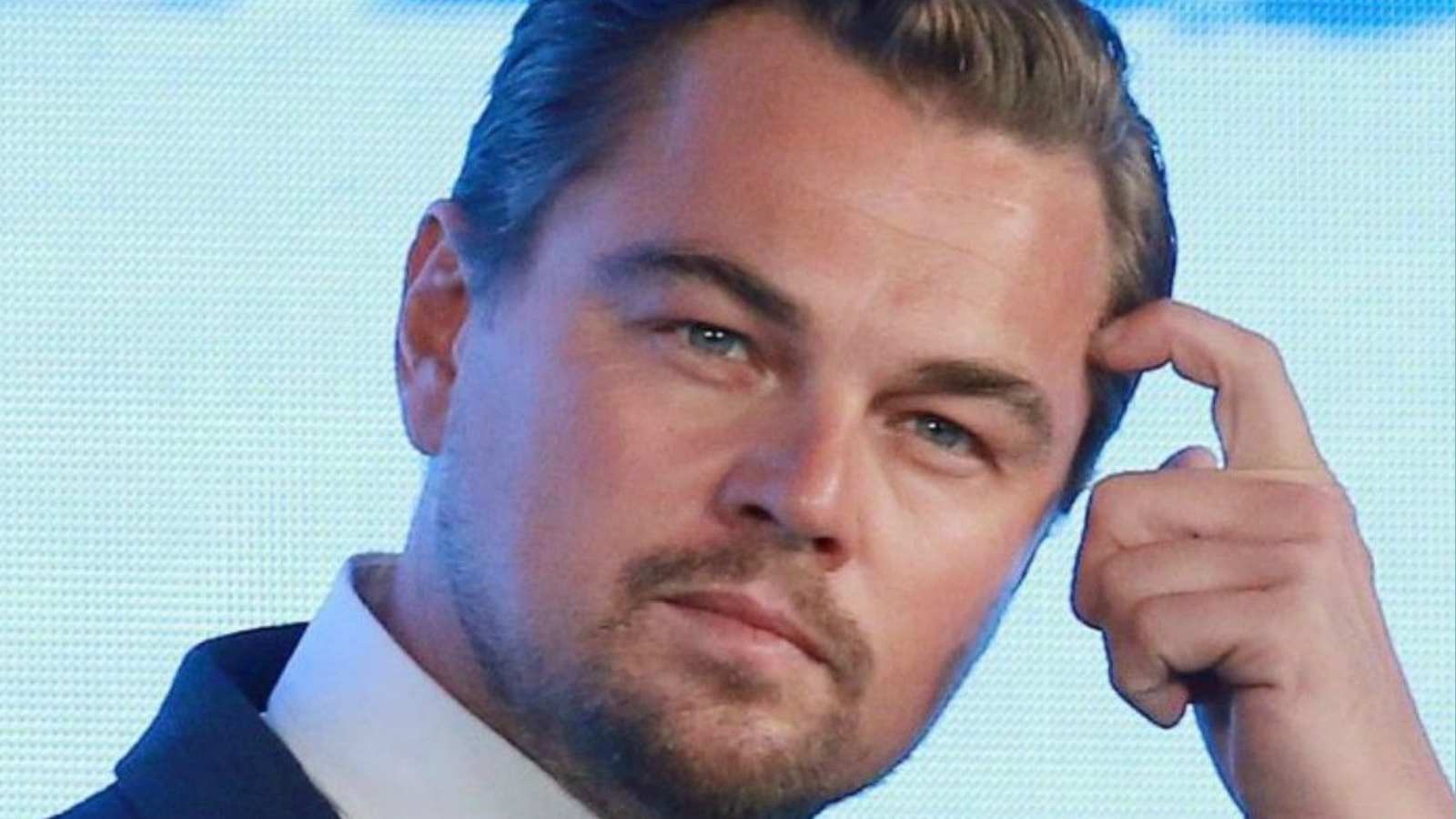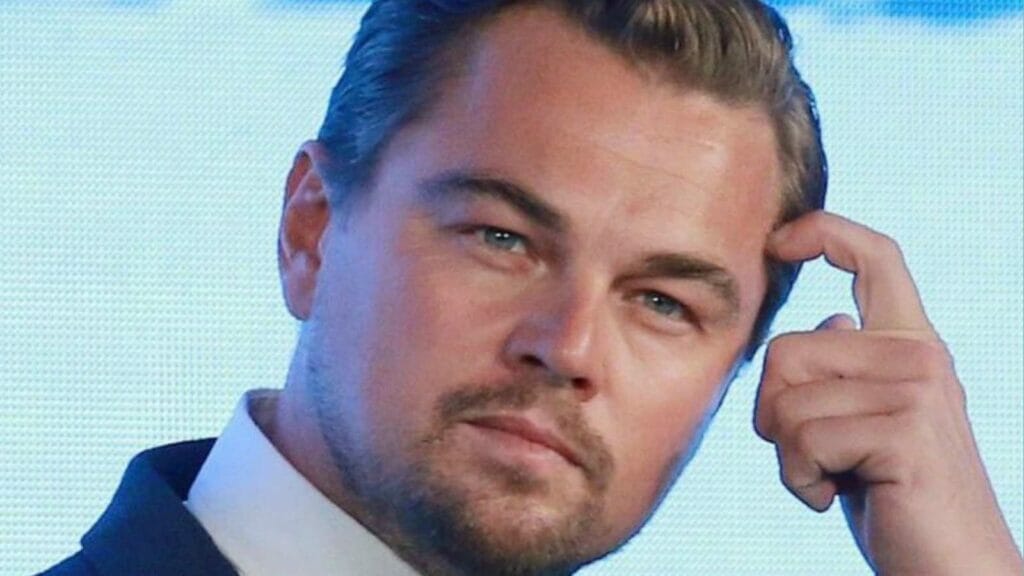 Leonardo DiCaprio entered the industry at a very young age and made friends with fellow actors. They were all of the same age and were having similar experiences in the industry but what connected them all was DiCaprio. 
They made a group called Pussy Posse which included Tobey Maguire, David Blaine, Harmony Korine, Kevin Connolly, Jay Ferguson, and Lukas Haas. None of them made as big a name as Leonardo DiCaprio in the industry. But they made sure that nothing would affect their friendship. 
Throughout the years, many actors joined this group, and many left but Leonardo unquestionably remained their leader. This group did not have a good impact on the media as they would create mayhem wherever they went. 
Their motto was basically to date as many girls as they would like. And we can clearly see it happening especially in DiCaprio's life. As he dated a good number of women during the late 90s and early 2000s. 
They even went on to make a film called Don's Plum which was a hyperbole of their friendship. It was set in a restaurant called Don's Plum where they would shout at women, make nasty remarks, and least to say, do all the misogynist stuff. 
It was written and directed by the Pussy Posse group but it was so awful that Maguire and DiCaprio decided to not release it. It's pretty clear at this point that they all were really good friends. Hence, they decided to seal their friendship with a tattoo. 
It was a "quarter-sized tattoo featuring a wolf-like creature brandishing different-sized fangs, dripping with two drops of blood." They were all way too proud of this tattoo. 
Ultimately, DiCaprio made it big in the industry and wanted to get rid of it. Well, we all can see that the tattoo was a big fail and there is no doubt why he wanted to remove it. But the question is, did he really remove it or not? 
Did Leonardo DiCaprio Get Rid of the Tattoo?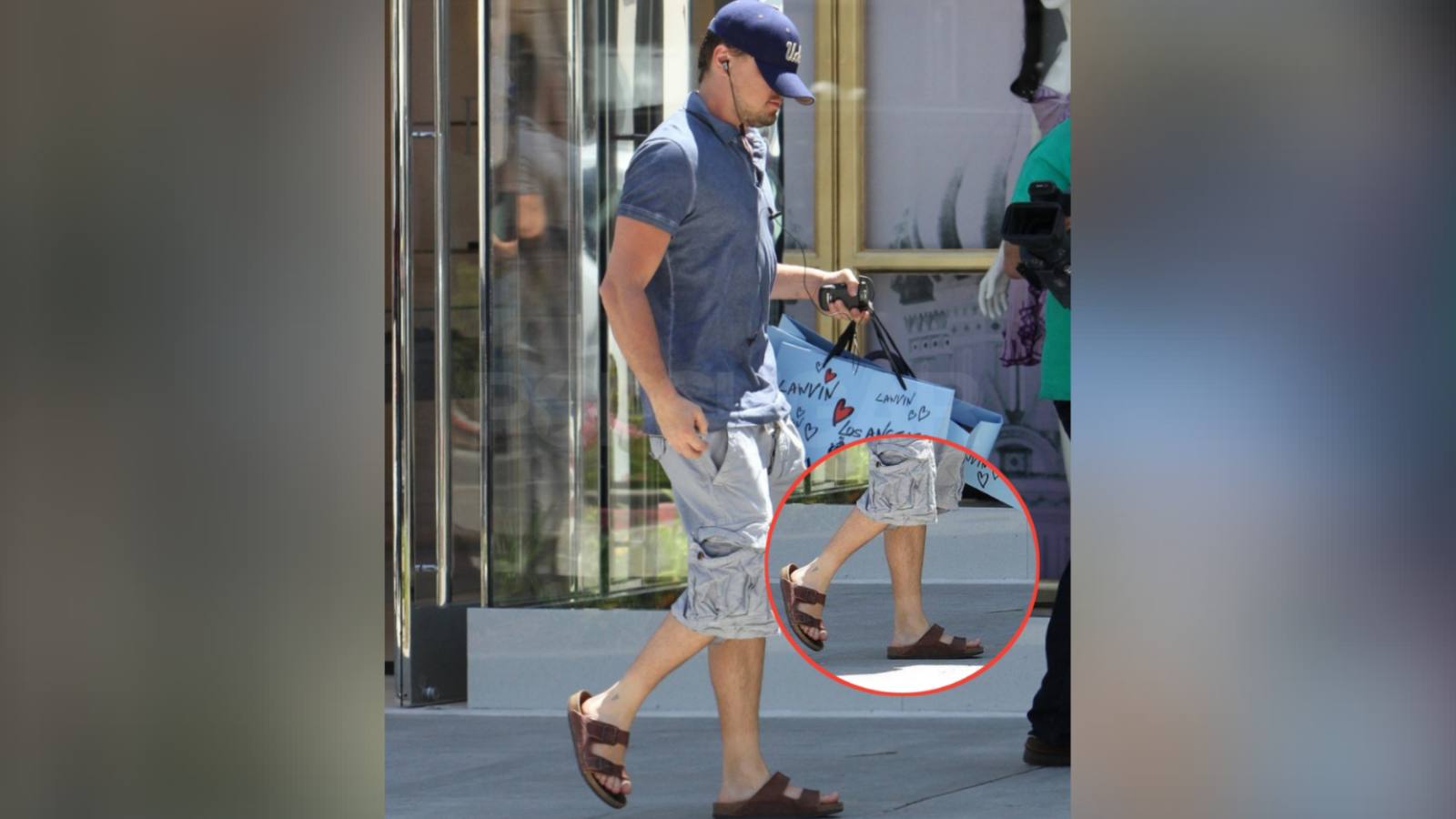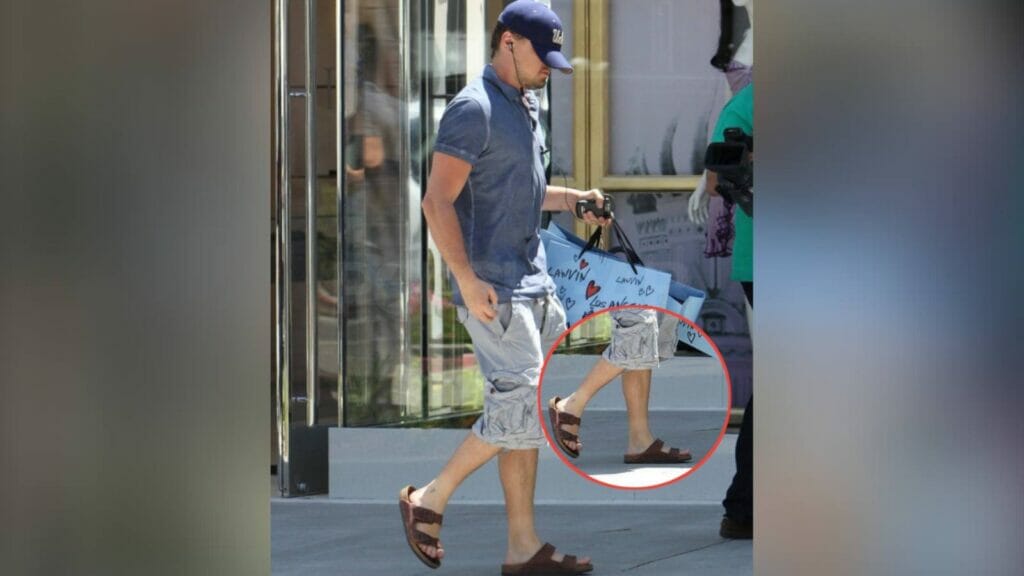 Yes, he did! He hated the idea of having a tattoo in the first place. We guess the entire experience of having this tattoo near his ankle had left him traumatized. That's why he got rid of it eventually. 
However, it doesn't mean that his friendship with the group receded over time rather the opposite happened. They are all still really good friends and they even went to Maguire's 10-year-old daughter's drama. 
But now, instead of the Pussy Posse, their group's name is Wolf Pack. we're glad that there is some maturity involved in this name! Even if DiCaprio got rid of the tattoo, it symbolically stayed with him through his group's name. Leonardo DiCaprio's secret tattoo is still a news in the media.
What's the Story Behind Tom Hardy's Tattoo?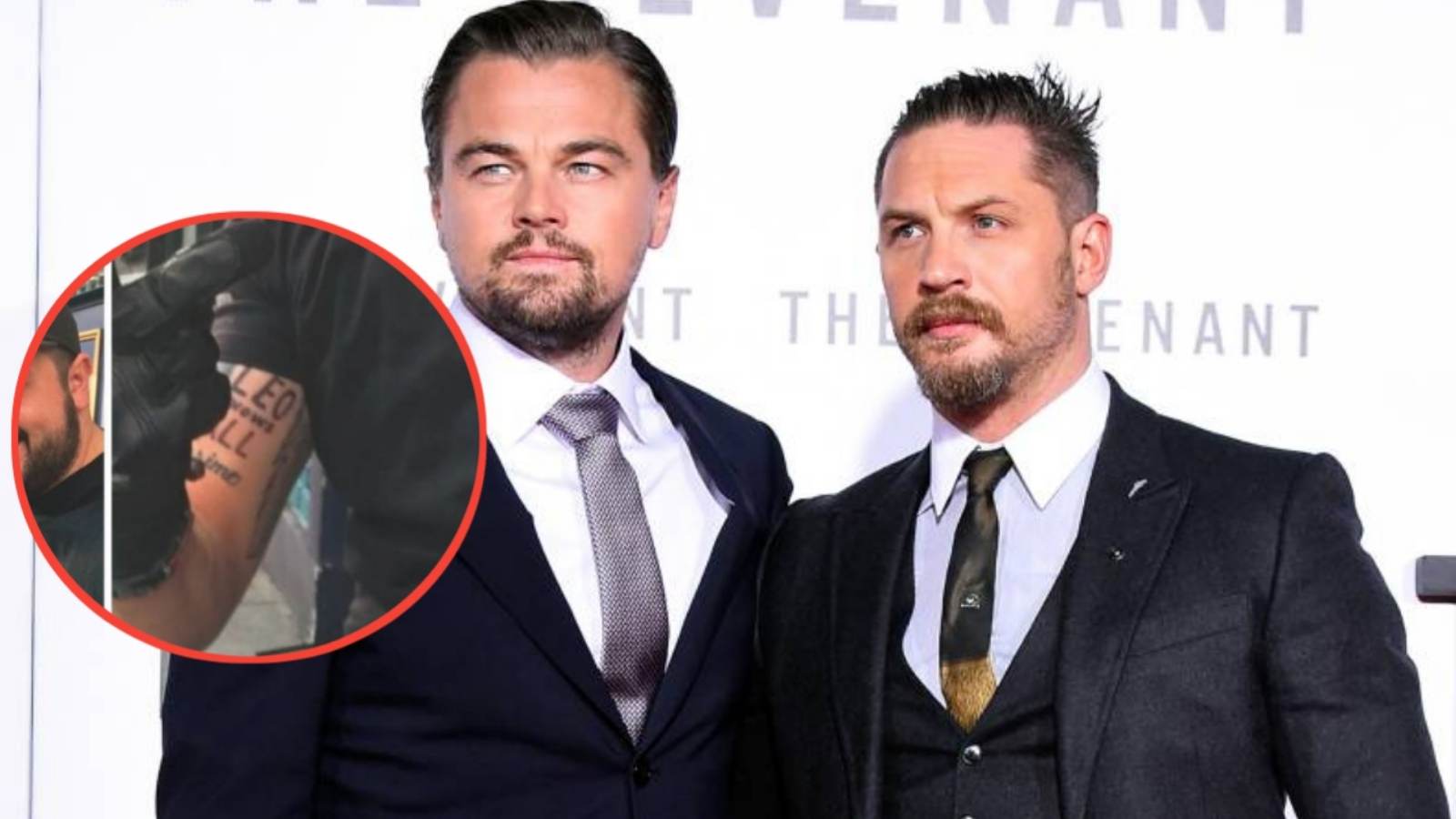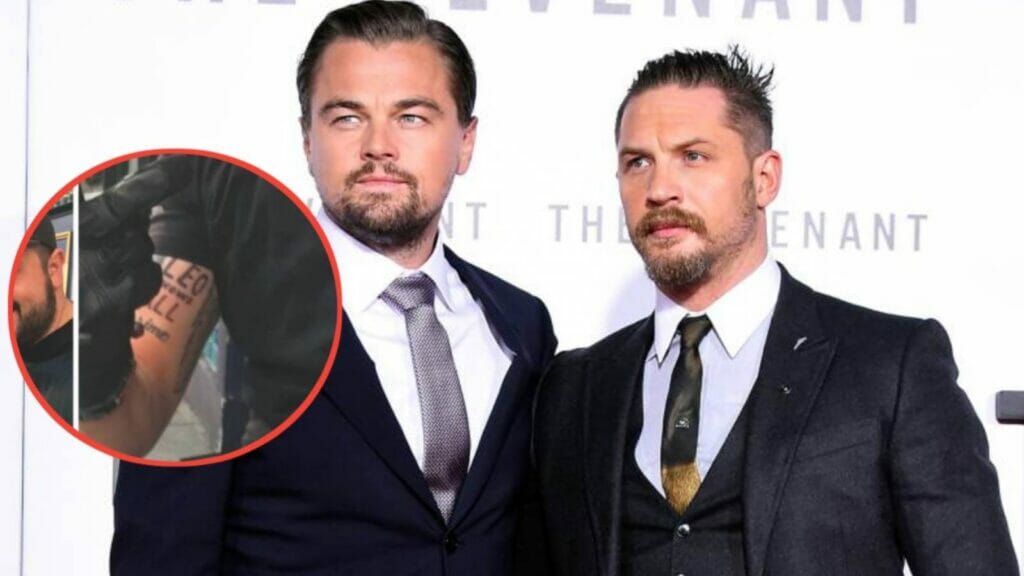 Tom Hardy and Leonardo DiCaprio starred in the film Revenant together. They both performed exceptionally well in the film. And that's when a bet happened between them. 
Leonardo predicted that Hardy would get an Oscar nomination for the Best Supporting Role in the film. However, Hardy didn't think the same and eventually, he got a nomination. The bet was that who so ever will lose, they will have to get a tattoo inked on their body. 
With DiCaprio's past experience with the tattoo, he didn't want to risk anything and was sure that his co-star will get a nomination. Hardy kept his end of the bargain and got the tattoo "Leo Knows All."
Although Hardy was sure that if Leo had lost the bet, then he would never get one on himself.