Austin Richard Post aka Post Malone has had a bit of a week! Malone, who is known for his inter-genre mix of R&B, Hip Hop, etc., suffered an injury on September 17. The 'Goodbyes' artist is currently touring his latest album 'Twelve Carat Toothache.' The album was released on September 3. The latest release bagged the No.2 spot on Billboard 200.
The tour started on September 10 across North America with Omaha, Nebraska, being the first pit. On September 24, Post Malone was all set to perform his set at TD Garden in Boston. However, Malone canceled his performance an hour before the set. What made him cancel the show at the last minute?
Also Read: Doja Cat's Beef With Noah Schnapp Costs Her 200K Followers On Instagram. Here's What Happened
"There's Like A Stabbing Pain Whenever I Breathe Or Move": Post Malone Cancels His Boston Show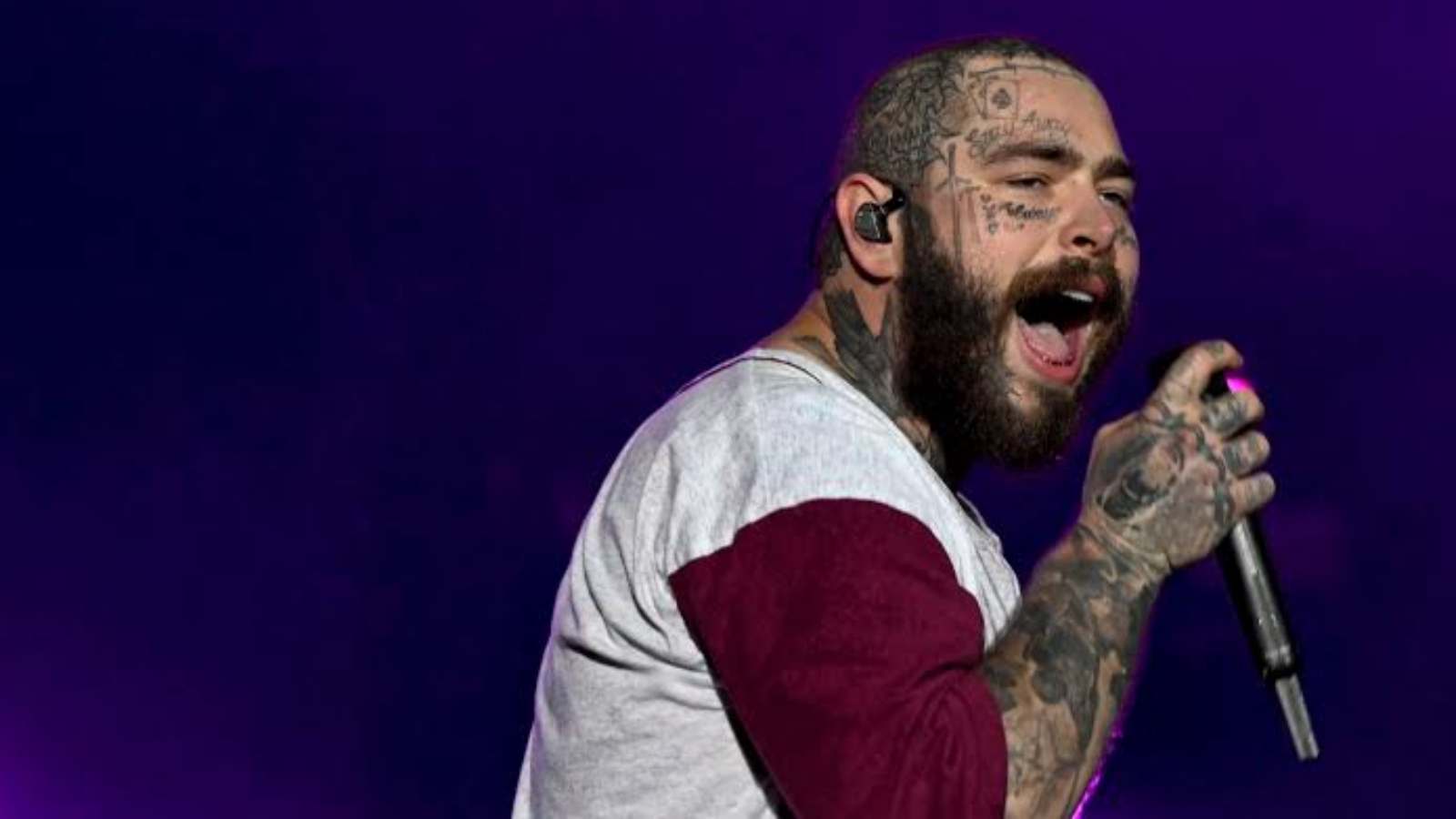 On Saturday, the artist had to cancel his show due to "stabbing pain." He was scheduled to perform at TD Garden in Boston with his latest album 'Twelve Carat Toothache'. The 'I Like You' artist took to his social media to inform his fans in Boston about the show's cancellation. On Twitter, he wrote, "Boston, I love y'all so f***ing much. On Tour, I usually wake up at 4 o'clock PM, and today I woke up to a cracking sounds on the right side of my body."
— Post Malone (@PostMalone) September 24, 2022
He further cited the symptoms, "I'm having a very difficult time breathing, and there's like a stabbing pain whenever I breathe or move." The artist announced, "We're in the hospital now, but with this pain, I can't do the show tonight."
The 'Better Now' artist did not announce a new date but assured that the show's ticket will be valid on the rescheduled date. The cancellation comes after one-week after he injured himself in St. Louis, MO. Malone fell into an open door trap which caused him an injury. He took a time-out for a quick check-up. After 15 minutes, he came back holding his ribs, and apologized to his audience.
Also Read: Why Did Justin Bieber Postpone His Tour Dates Again?
Twitter Fans Sympathized With The Artist And Wished A Speedy Recovery
Tonight's Post Malone show at TD Garden is being postponed due to unforeseen circumstances. Fans should retain their tickets to be used for a new date once it is announced. pic.twitter.com/SQOIC3sIEW

— TD Garden (@tdgarden) September 24, 2022
The TG Garden official page issued a notice before Malone's elaborate message. The statement said the show was "being postponed due to unforeseen circumstances." On Posty's tweet, fans wished him a speedy recovery.
Get Well Soon ❤️

— Post Malone Charts (@Postychart) September 24, 2022
Poor Posty ☹️☹️☹️☹️ Get well soon 🙏🏻❤️

— ✈︎ zɑrɑ 🇧🇷 (@whiskyoongi) September 24, 2022
get well soon, posty! <3

— gabe (@_gabsgui) September 24, 2022
Love you too Post was at your show last night was so lit really hope you heal up quick.

— Never (@MeiNeverMiss) September 24, 2022
Damn man wishing the best hope they can fix you up 🙏🏽❤️ at least they're getting a rescheduled show instead of it being cancelled

— Skywrp 🪐🛸 (@Skywrp_) September 24, 2022
Also Read: MTV Video Music Awards 2022: The Complete List Of Winners