It's not even a month past The Batman's release, however, the ideas about the sequel have flooded every platform there exists. The conversation has engaged many notable names with Robert Pattinson and Matt Reeves themselves involved. And now, another celebrity has been indirectly embroiled in the discussion. One of the DCEU Jokers, Jared Leto, recently suggested his inclination to reprise his nuanced character for Warner Bros.
DC's Joker Played By Jared Leto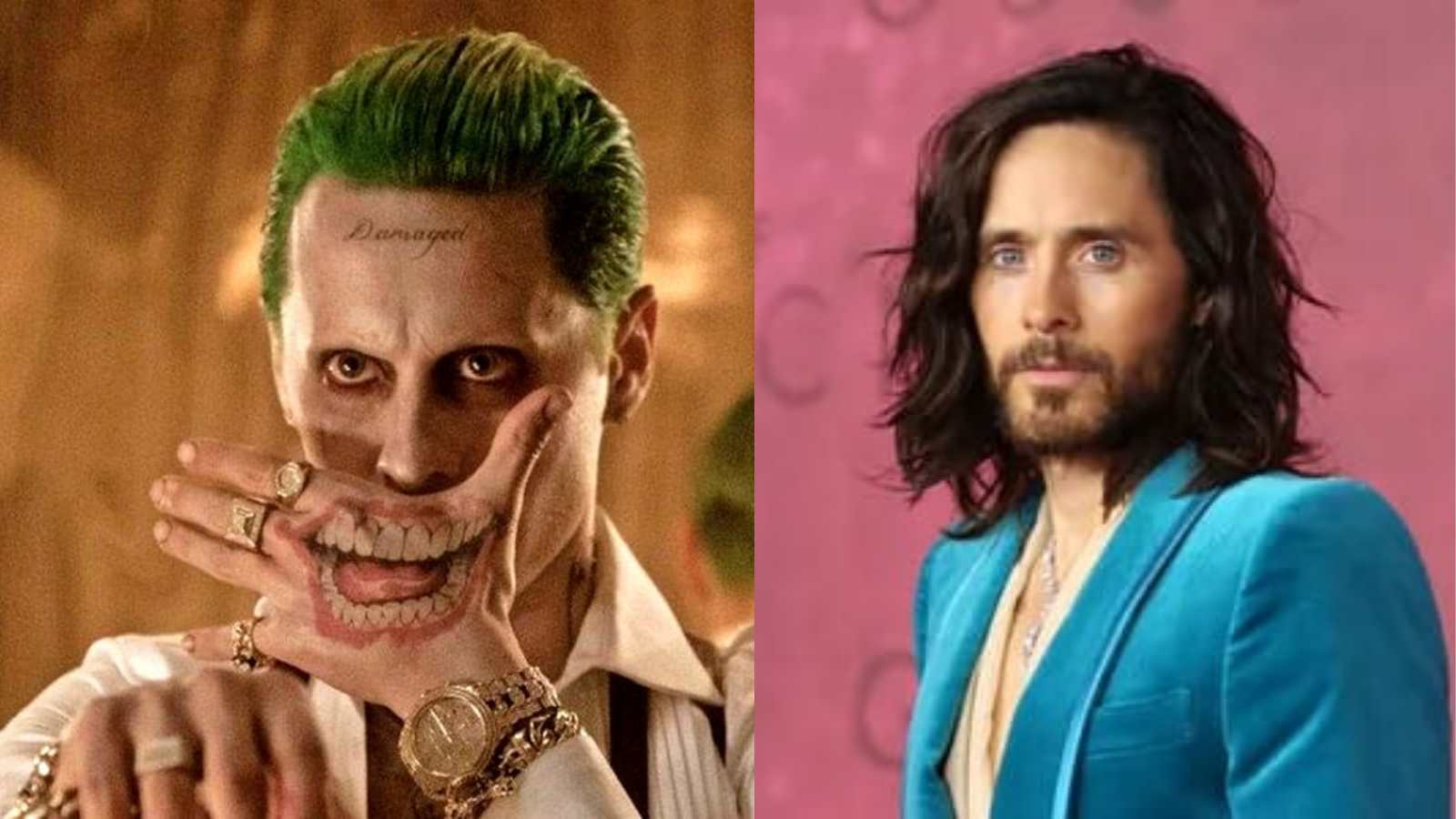 Jared Leto was roped in to play the role of Joker in DC's 2016 release The Suicide Squad. However, it won't be wrong to note that Leto's Joker got placed at the lowest in DC's Joker strata. Not that it was due to any shortcomings from the actor's side. There's only much one can do if a role is as short as a 10 minutes appearance. Moreover, no one can fight the legacy of Heath Ledger or Joaquin Phoenix with a role that short.
Furthermore, Leto reprised his Joker again in 2021 for Zack Snyder's Justice League. But again nothing much substantial about appearing at the final moments of a film. However, the Morbius actor isn't aversed to reprise the role further for DCEU. He shared about the role, "That role was an opportunity of a lifetime. And I got a chance to do it twice."
Can Leto Be A Part Of The Batman Universe In The Future?
On his press tour for Sony's Morbius, Leto was asked if he'd be interested in playing the Joker again if Warner Bros called. The actor gave a short but suggesting answer of, "Never Say Never." Jared Leto talked about his likeness to play characters such as Joker and Morbius. "For me, they're like living, breathing people. I know they're not, of course, but I get attached. It's a shame to never do it again," he expressed.
Leto's response comes at a time when there's a scope for a new villain, suggestively, Joker to be placed in Matt Reeves created The Batman Universe. However, to have anything seeding about The Batman's future as a movie series would be a long shot. Officially, the universe doesn't have anything to offer other than some exciting spin-off TV series as of now. However, with non-stop rumors fuelling the chances of next antagonists, Leto's "Never Say Never" attitude might come in handy shortly when Warner Bros decide to announce a sequel of the film.
Also Read: The Walking Dead: Norman Reedus Meets An Accident During Filming