Romantic comedies are excellent for a relaxing night in and a few life lessons. They may be enjoyed with just about anyone in your life, from your partner to your parents to your best friend, that's just what good romantic comedies are all about. And not to mention that they go well with almost any type of snack!
So that you can spend a cozy weekend after a dreary workweek all curled up in your bed with a good romantic comedy on screen, we have prepared a list of the 25 best romantic comedies of all time.
Related: Top 25 Marvel Movies And Shows Of All Time
Top 25 Romantic Comedies Of All Time
1. Notting Hill (1999)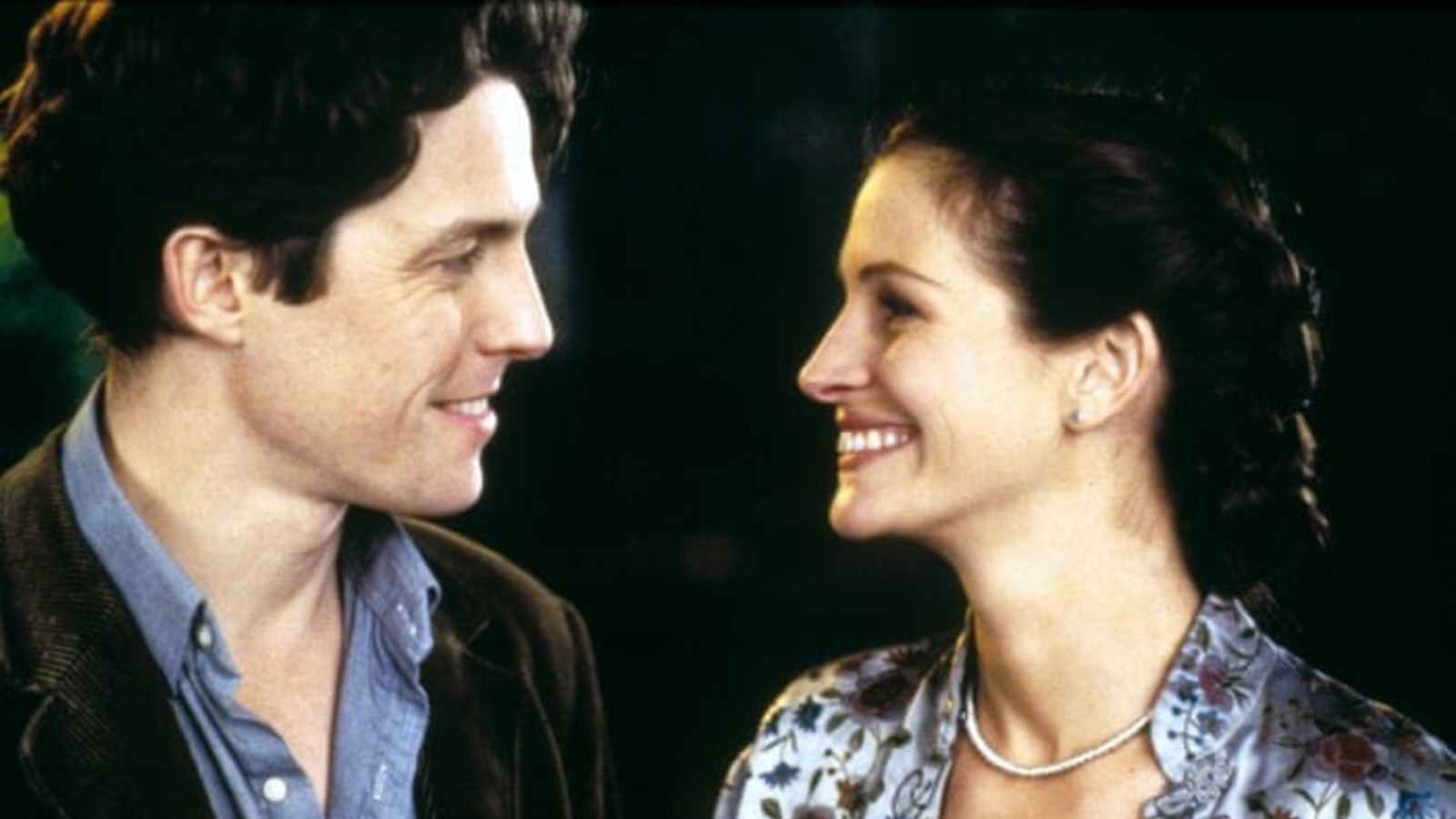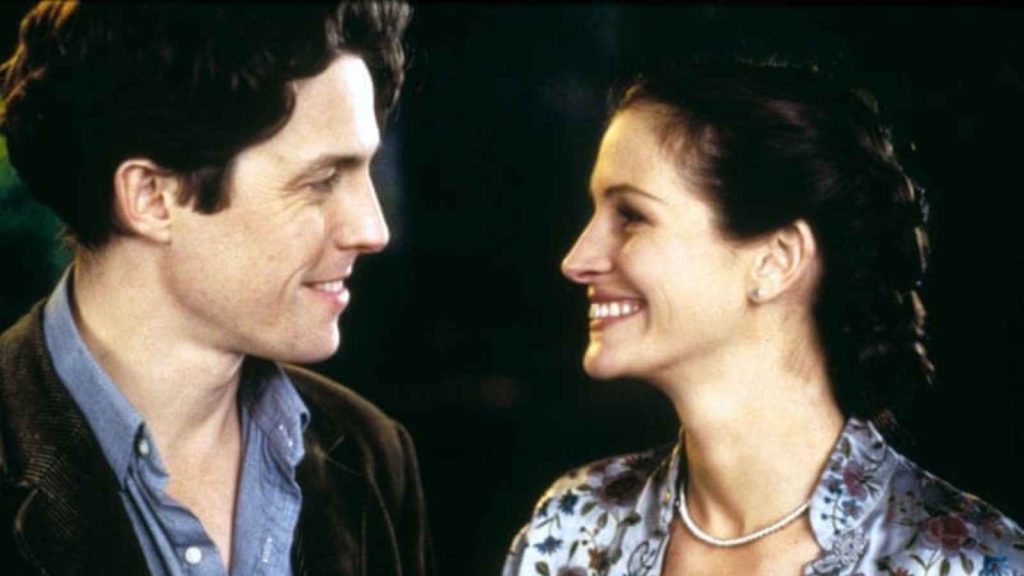 This romantic comedy essentially tells the tale of a girl who, after a long and difficult love affair, stands in front of a boy asking him to love her. Hugh Grant portrays a typical London bookshop owner who Julia Roberts' famous character falls for.
2. Breakfast at Tiffany's (1961)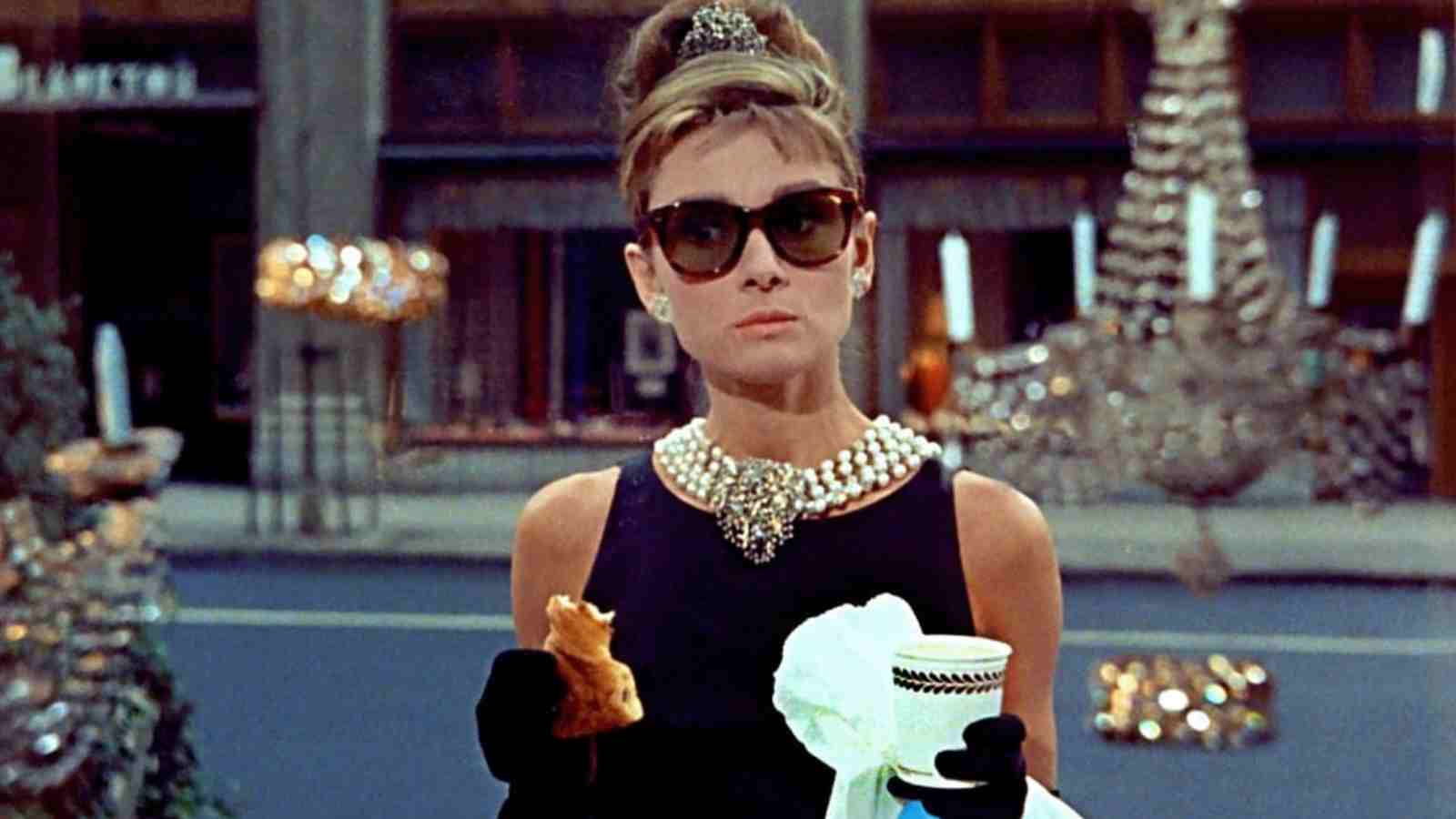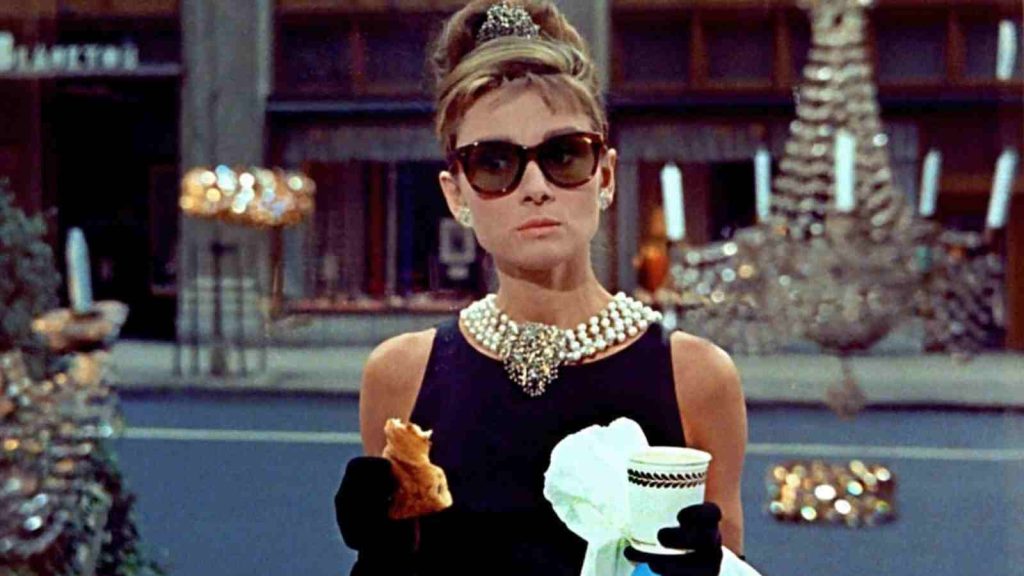 This Audrey Hepburn classic has inspired countless dorm room posters and continues to be a standout in the rom-com genre today. In the film, Holly Golightly played by Hepburn is a young woman who wants to marry a wealthy, older guy but ends up falling in love with a young man who lives in her apartment complex.
3. My Best Friend's Wedding (1997)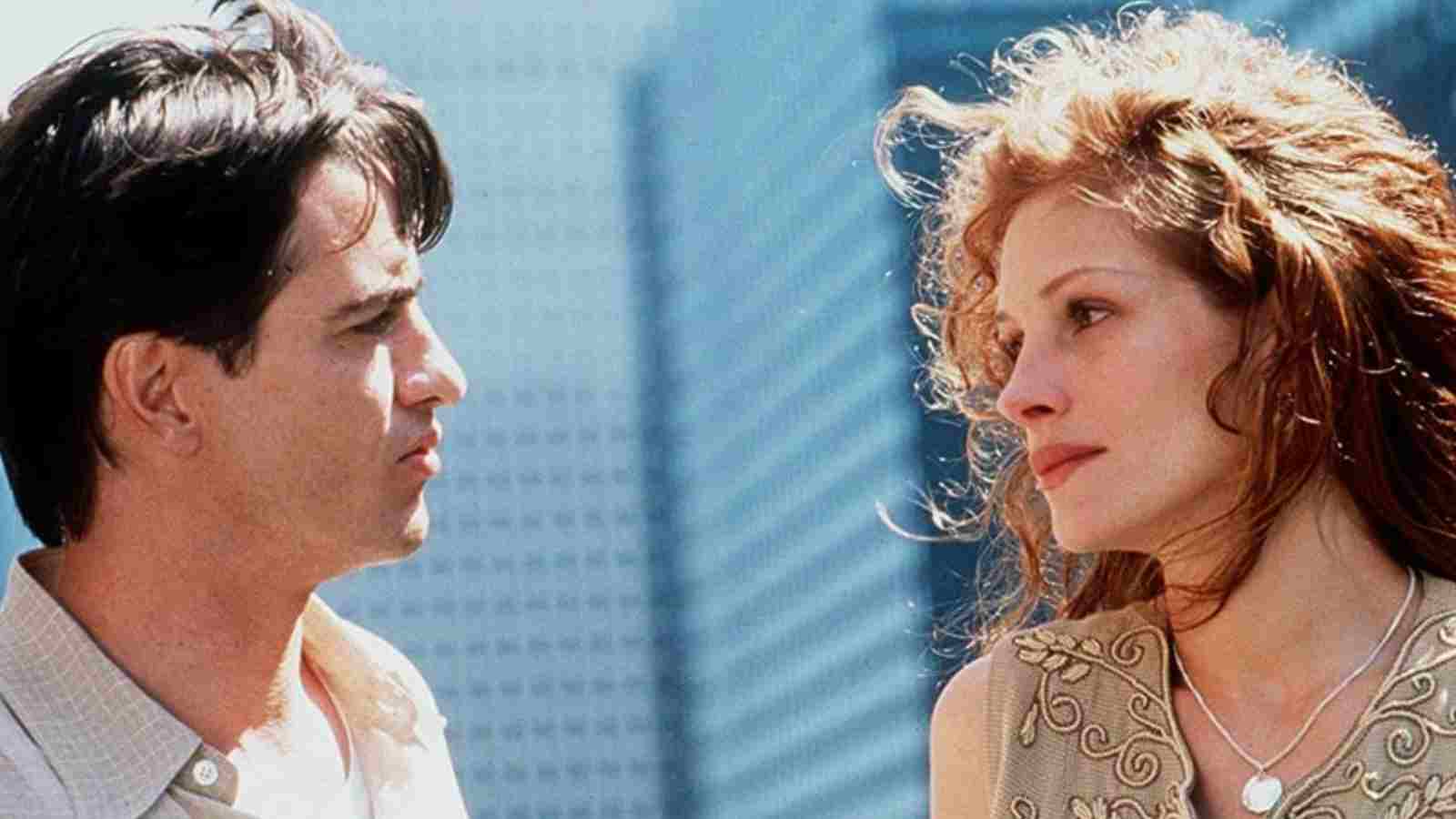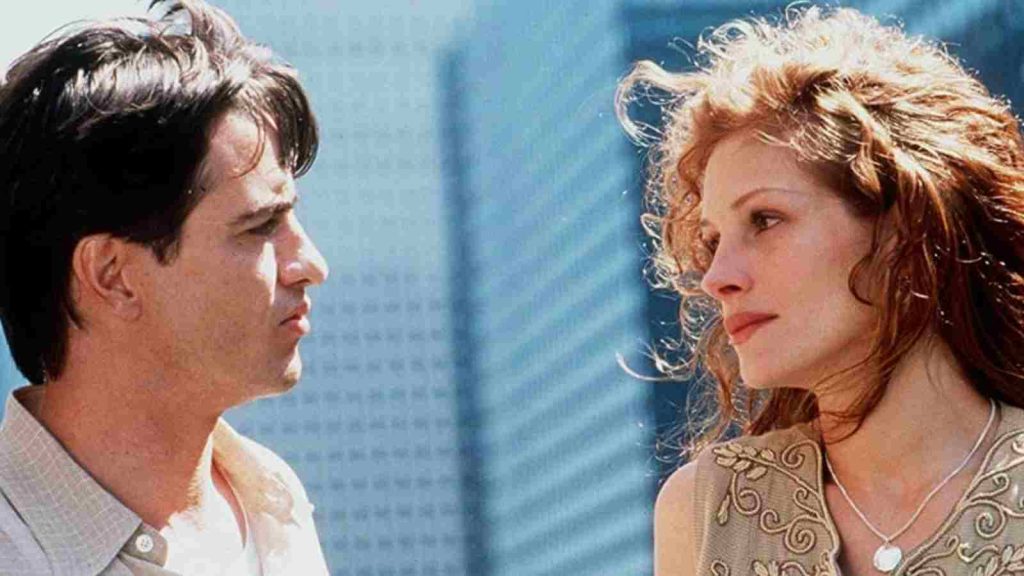 'My Best Friend's Wedding', a magnificent rom-com starring '90s screen queens Cameron Diaz and Julia Roberts, is the best movie at capturing the frustration of being in love with your best friend. Roberts portrays a 27-year-old food critic who discovers her love for her best friend. She decides to covertly ruin his wedding after he declares that he is getting married. 
4. Bridget Jones's Diary (2001)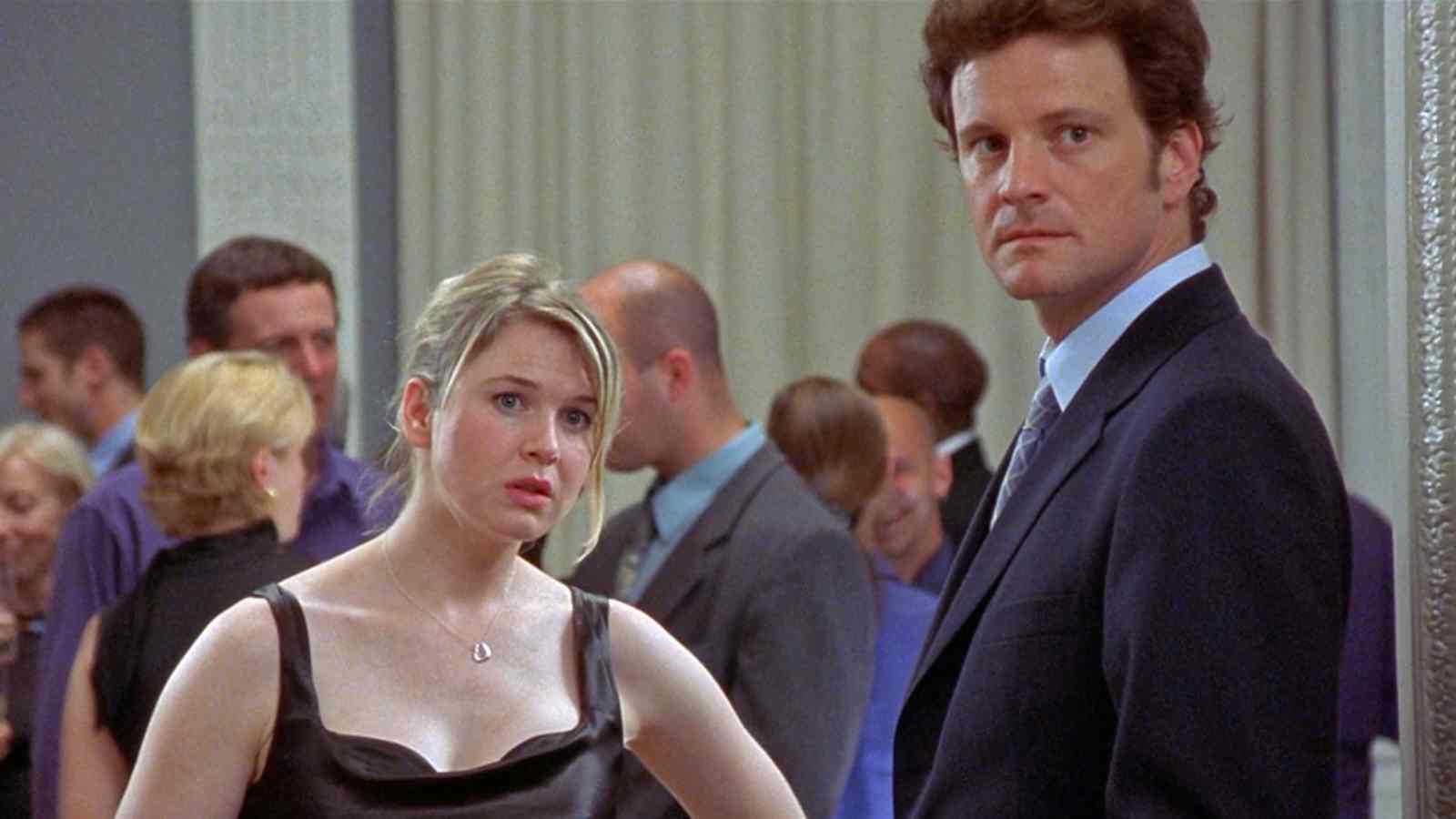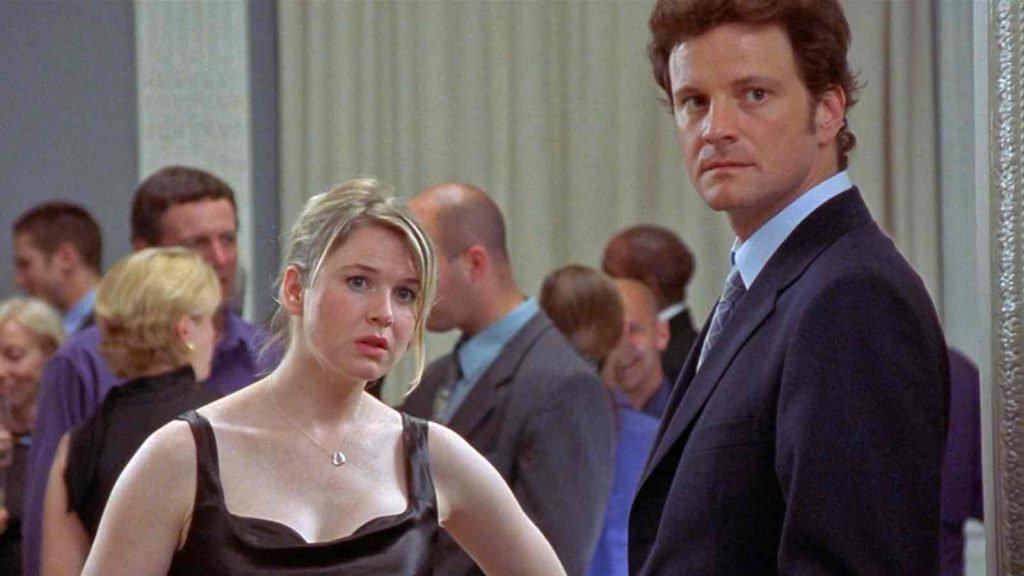 Renée Zellweger portrays the outrageous and uninhibited Bridget Jones, a news journalist who finds herself in a love triangle with both her boss and Mr. Mark Darcy, a childhood acquaintance (modeled off the brooding Pride & Prejudice male lead). Perfectly timed humor from the British promotes the idea of waiting for someone to accept you "just as you are."
5. Sleepless in Seattle (1993)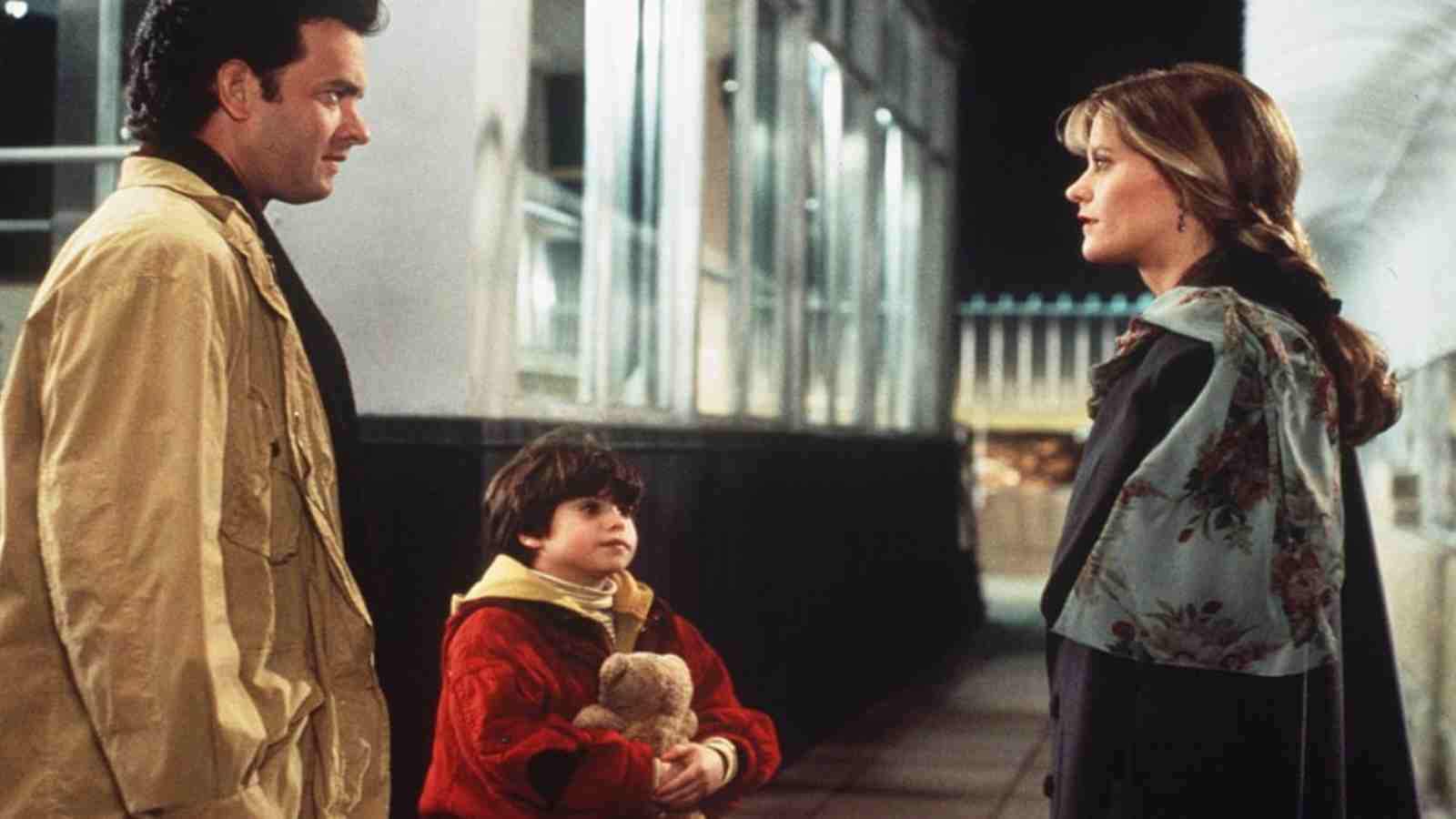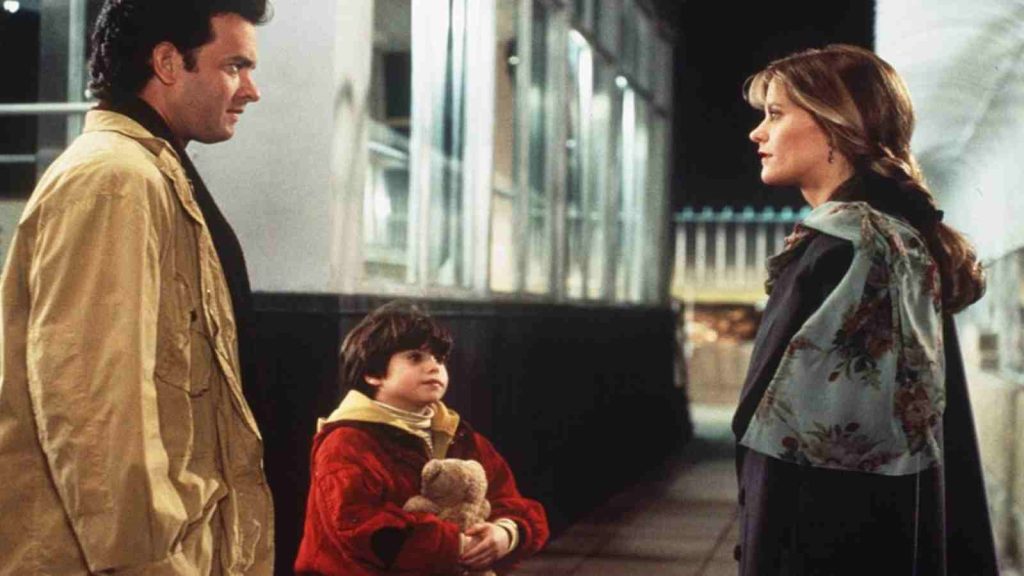 Meg Ryan and Tom Hanks together create rom-com magic. In this timeless story, a son of a recent widower phones a radio show to help his father find a new partner. 
6. Crazy Rich Asians (2018)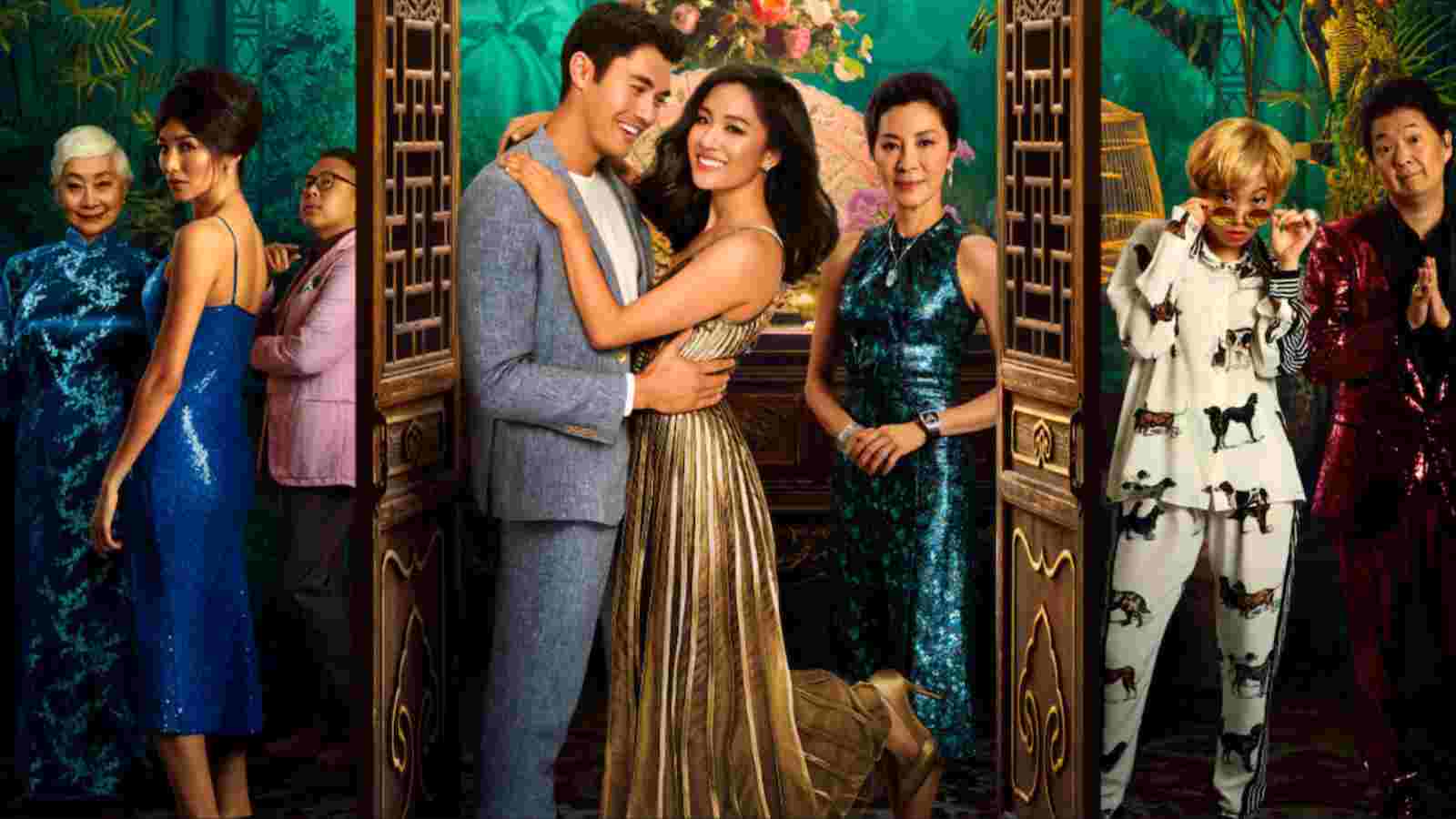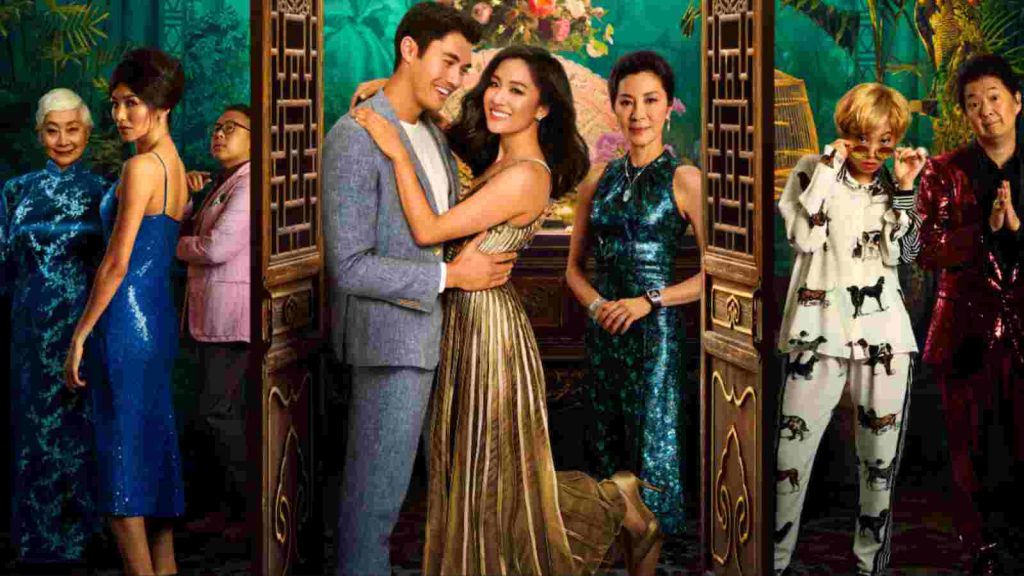 All the rom-com-loving Asians (including myself) rejoiced when 'Crazy Rich Asians' hit the screens in 2018. During a summer trip to Singapore, Rachel Chu (Constance Wu) visits her boyfriend's (Henry Golding) family and discovers he left out some important information, such as the fact that they are extremely wealthy and difficult to please and, oh, that he is the nation's most eligible bachelor.
7. Pretty Woman (1990)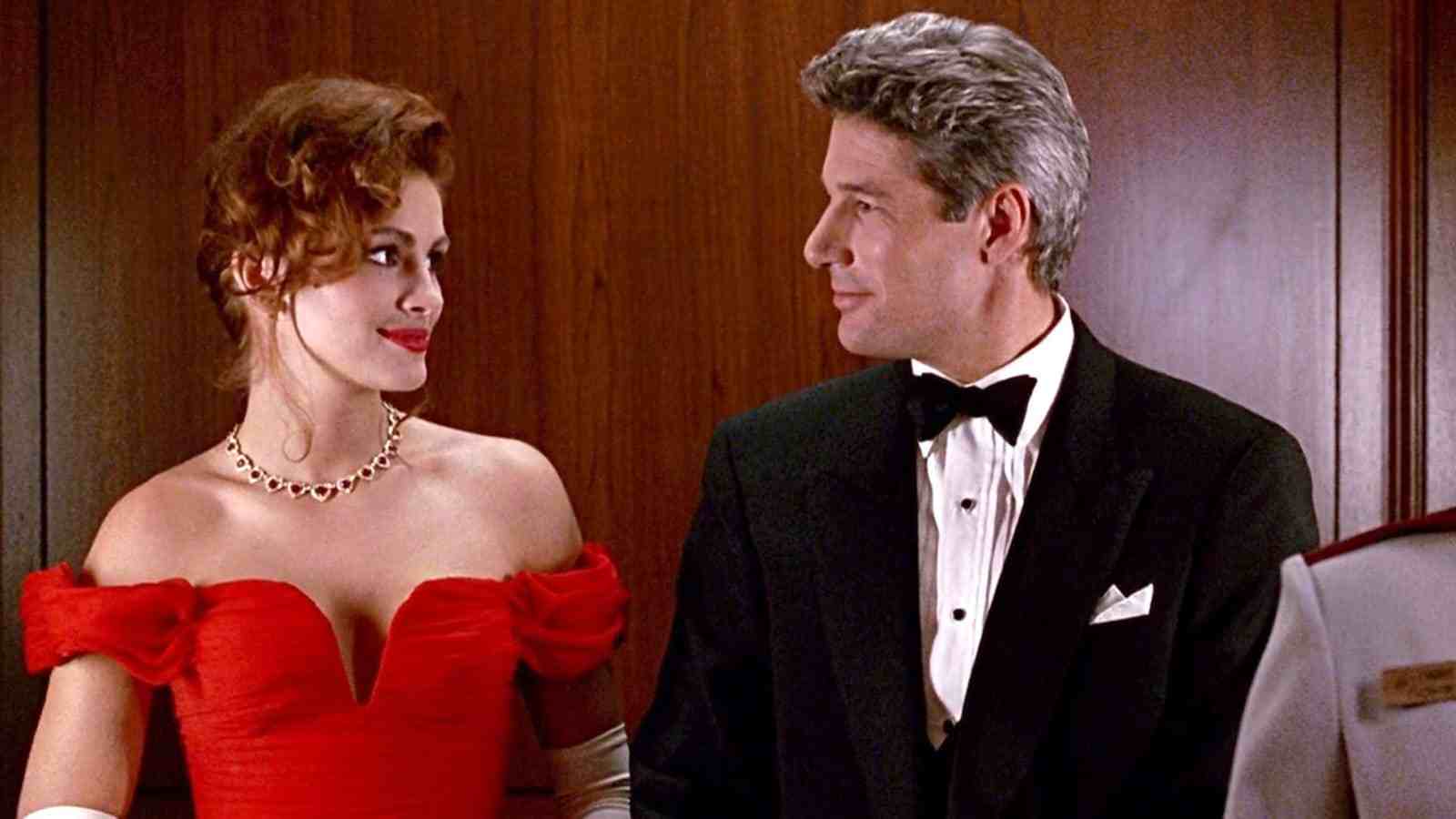 Julia Roberts makes a comeback on this list with this epic without which this list cannot- should not- exist. In this drama, Roberts is simply outstanding as a wealthy businessman played by Richard Gere falls in love with a prostitute he hired on a whim and the chaos that ensues after that. 
In case you missed: Who Was The First Choice For 'Pretty Woman' Instead Of Julia Roberts?
8. Four Weddings and a Funeral (1994)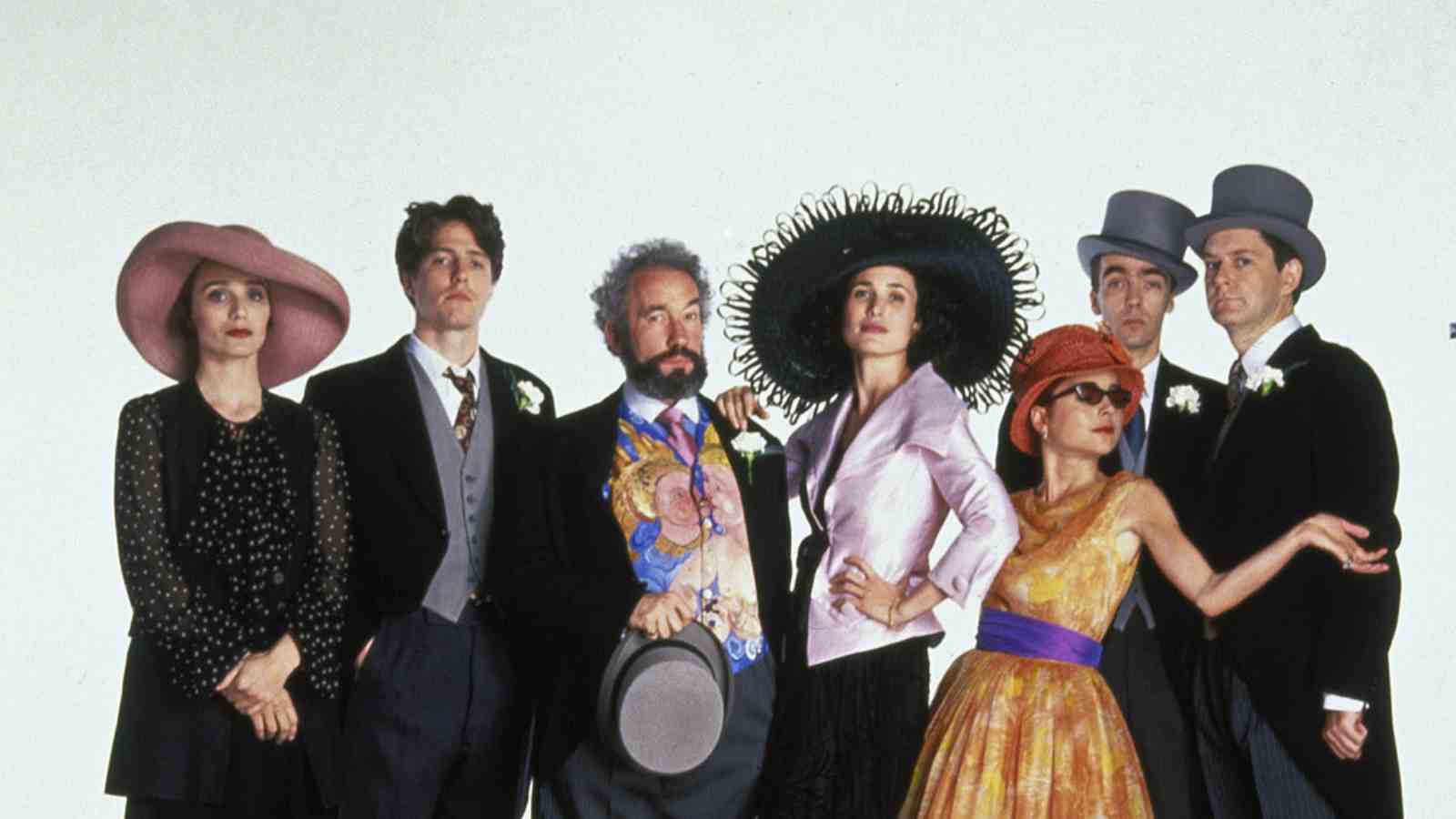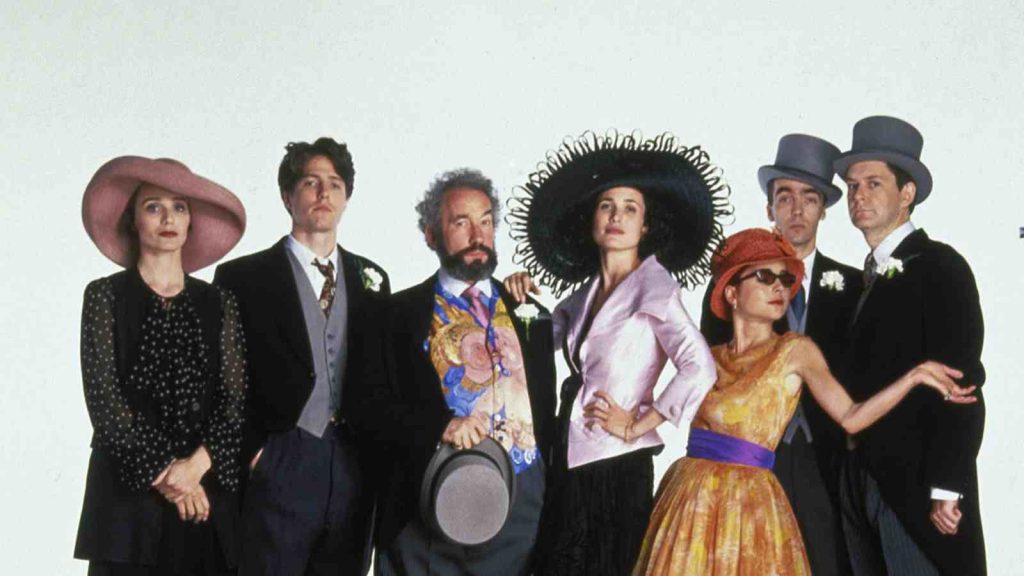 If the title doesn't make it clear already, an Englishman and an American woman meet at a wedding, followed by three more and a funeral in this romantic comedy classic starring Hugh Grant and Andie MacDowell.
9. 10 Things I Hate About You (1999)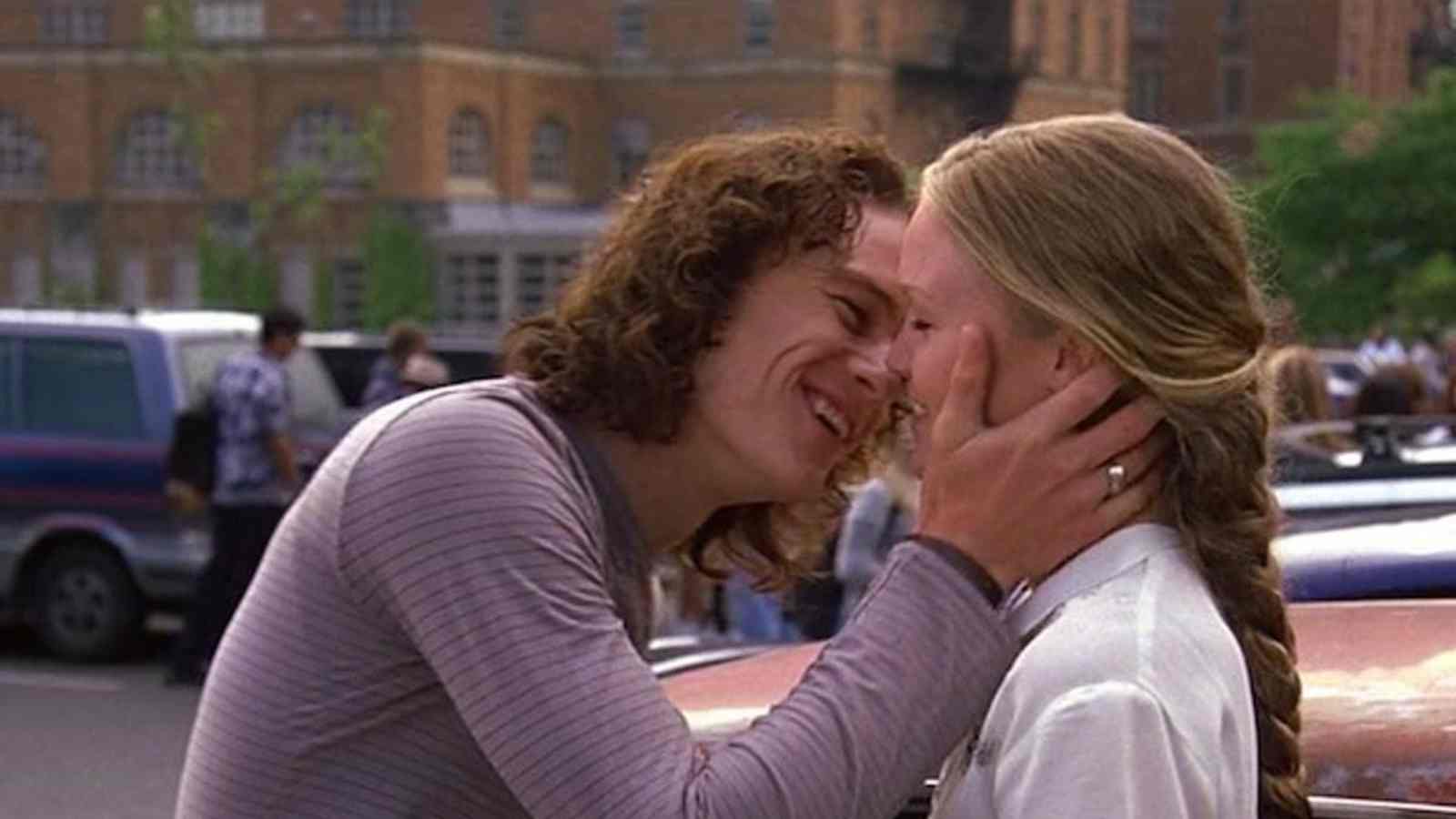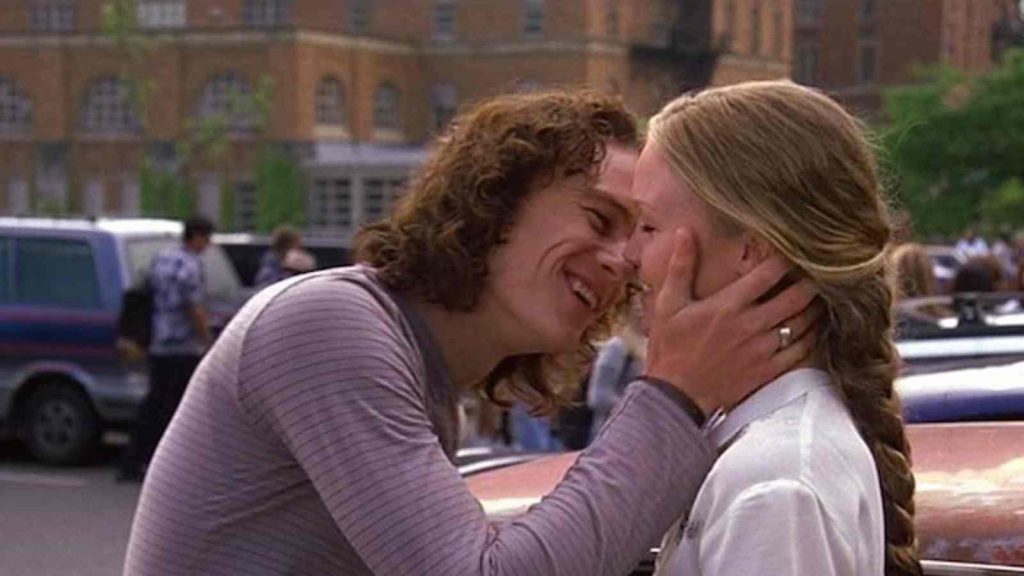 '10 Things I Hate About You,' one of the best teen comedies of all time, is a classic thanks to its razor-sharp script and the actors' hilarious on-screen chemistry. Not to mention all the iconic rom-com situations, including heartfelt song and dance numbers and public vows of love. I mean, just to see Heath Ledger's iconic dance sequence with a marching band is worth it.
10. Moonstruck (1987)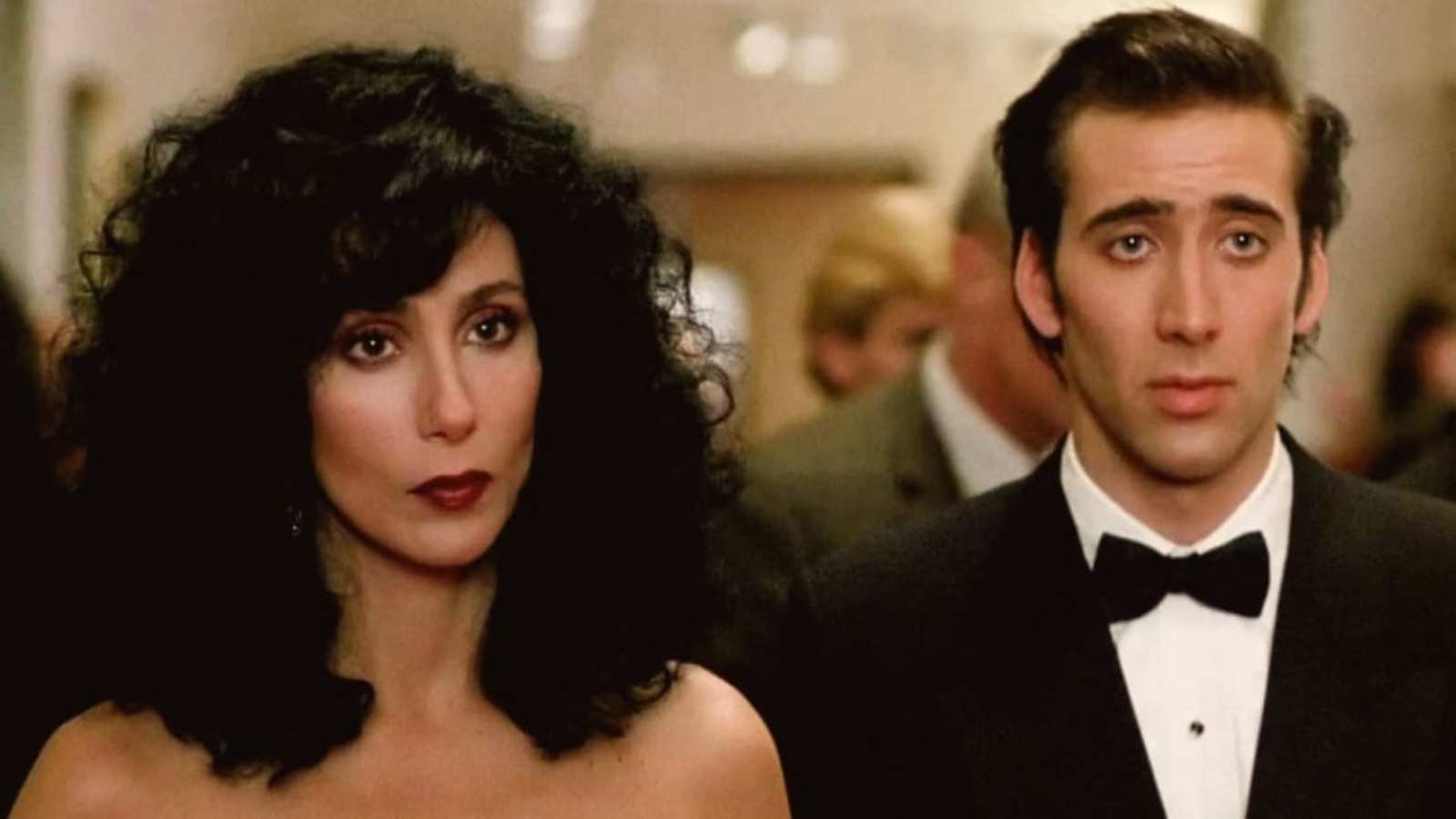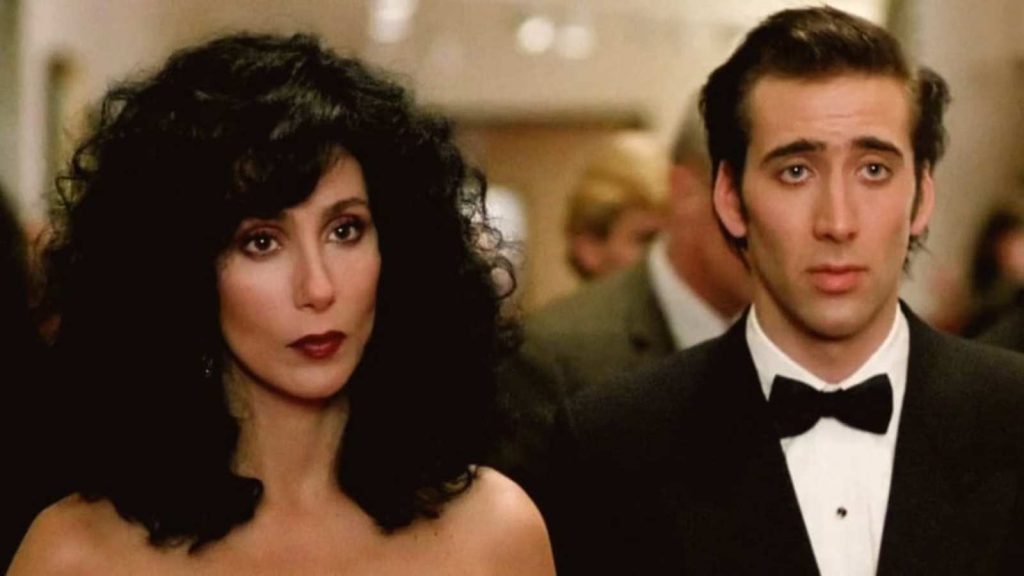 The main concept of this movie, which centers around a widow who travels to Sicily with her fiancé to meet his family, is that sometimes the full moon drives us crazy—or, at least, that's what the movie claims. Cher portrays a widow in this romantic comedy who finds herself falling in love with her fiancé's baker brother (Nicolas Cage) as her parents have extramarital affairs.
11. My Big Fat Greek Wedding (2002)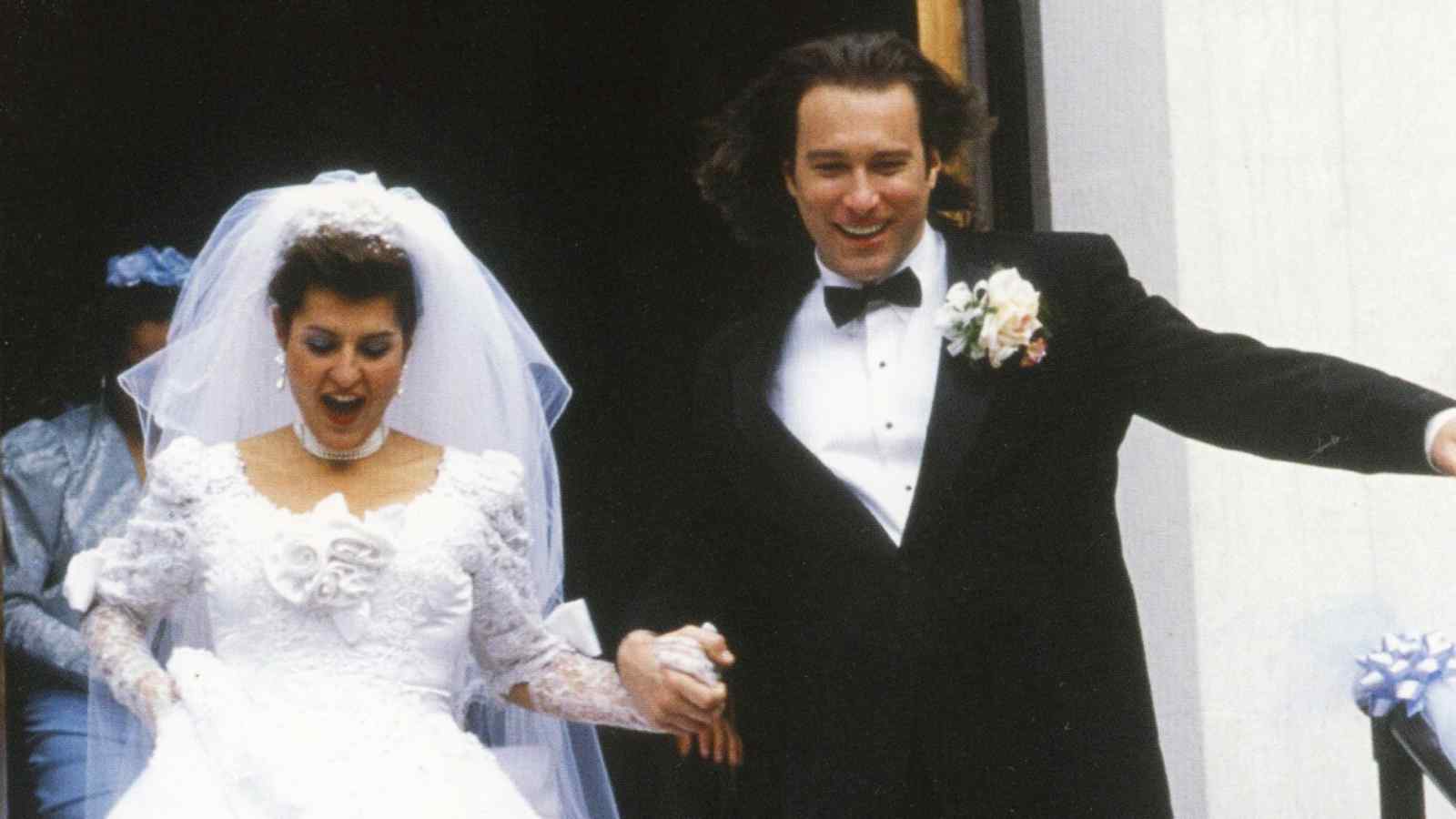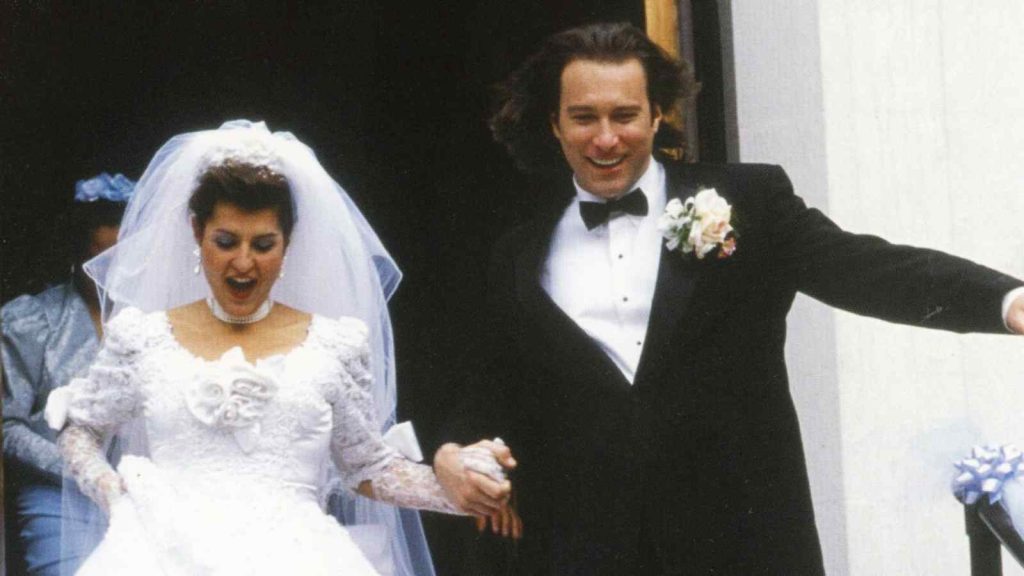 Nia Vardalos and John Corbett feature in this great movie from the 2000s. When Vardalos' character, a young Greek woman from an absurdly large Greek family (surprise surprise), falls in love with a non-Greek man, things start to get messy.
12. How To Lose A Guy in 10 Days (2003)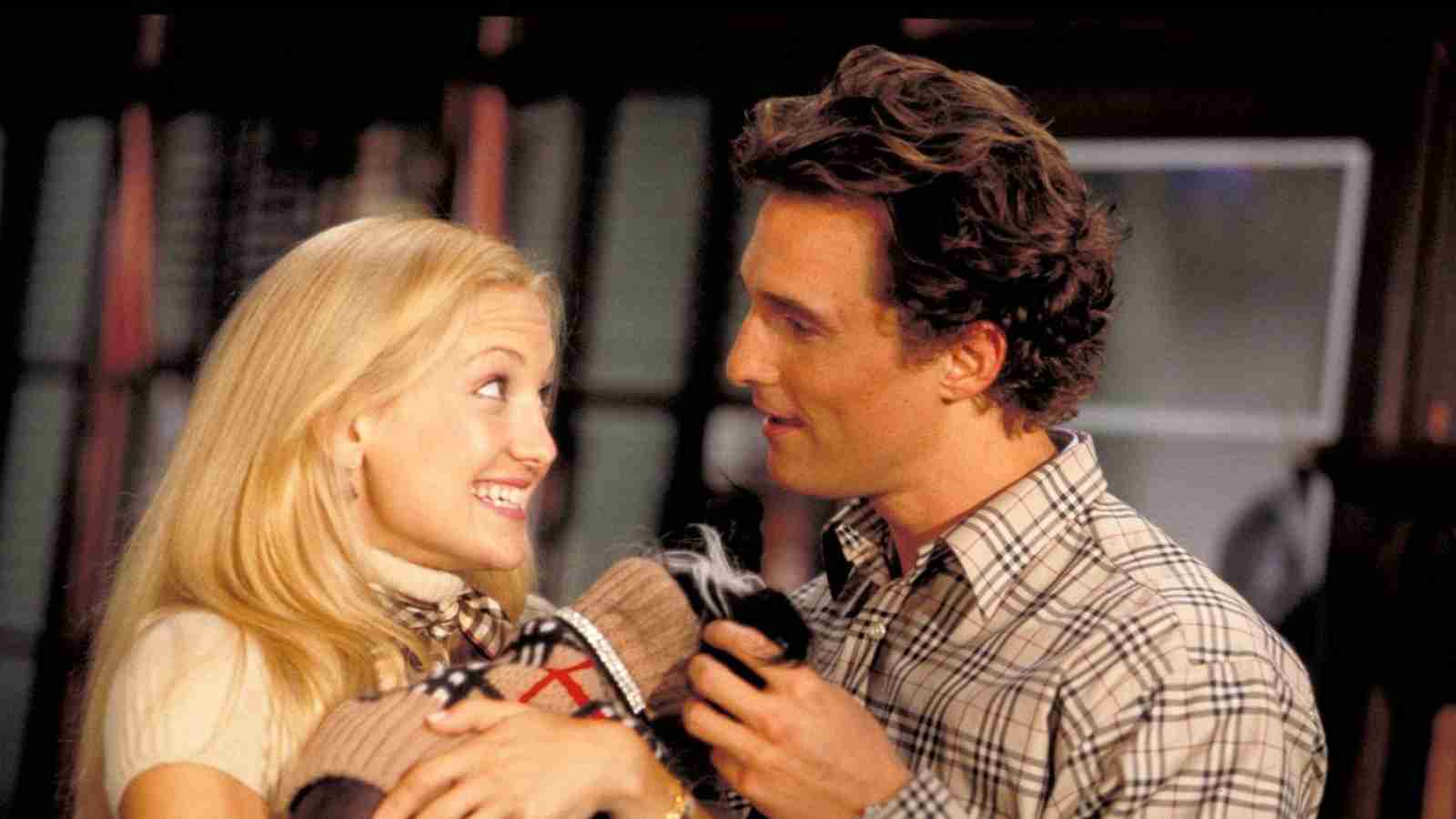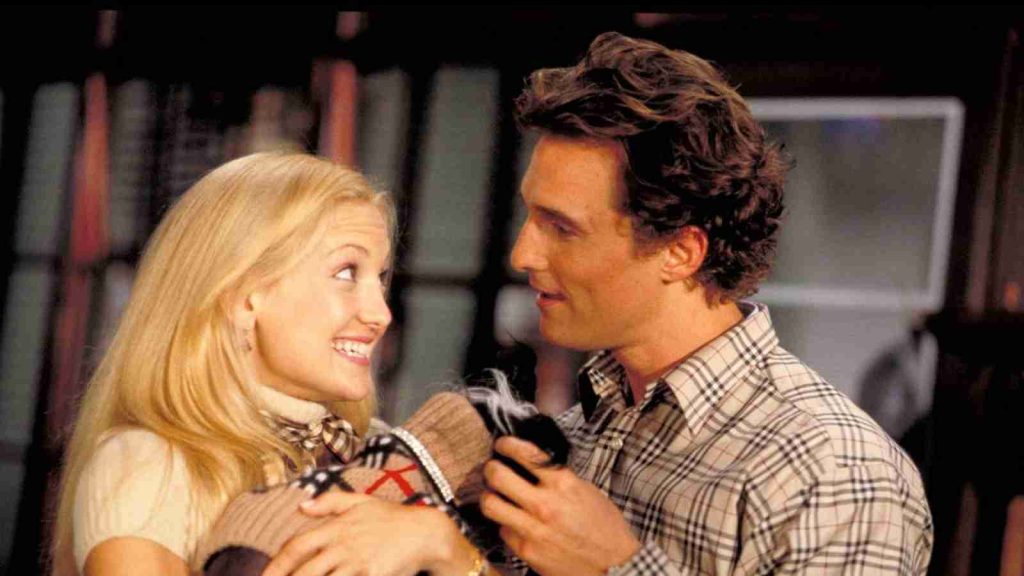 A lady mag journalist who wants to work on more serious stories is given one final fluff assignment by her boss as a final challenge: a report on how to break up with a guy in 10 days. She engages in all the actions that men have long referred to as "crazy" behavior in women, yet she ultimately falls for the man she is attempting to get rid of. She is unaware that he has wagered on his ability to win her love, creating a classic conflict of interest. Oh and, Matthew McConaughey looks dreamy as ever in this one.
13. Clueless (1995)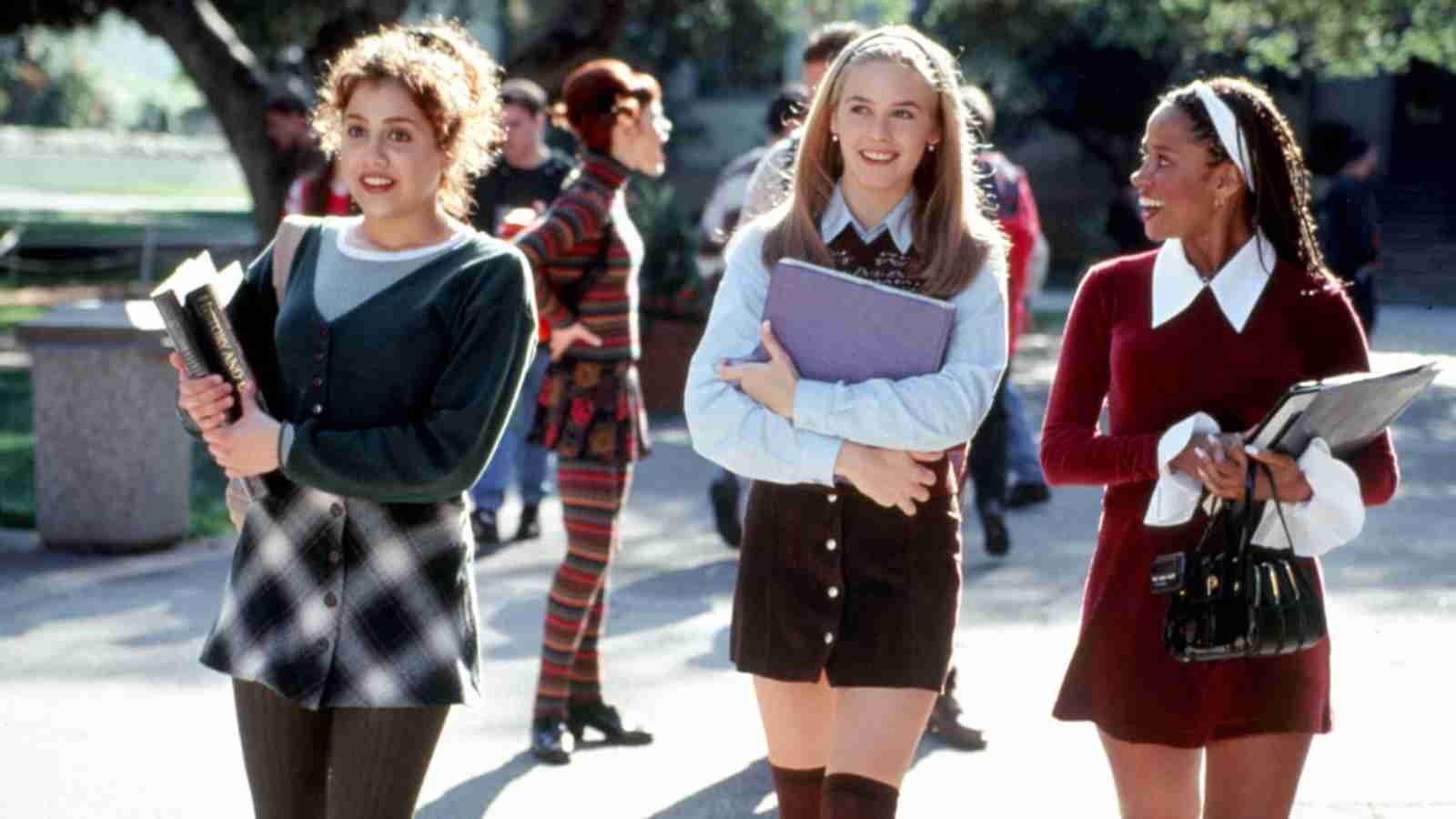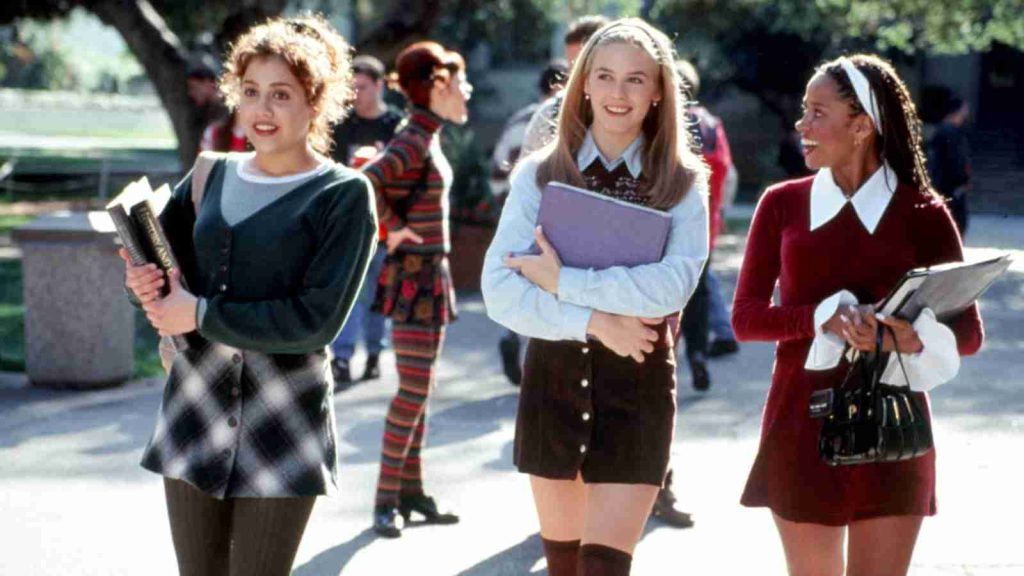 Yes, just in case you were starting to think I had forgotten about this classic. You are already aware of this, therefore there is no need for a description. But in case you somehow haven't, here it is: A California high school student balances her social life, and her desire to better herself and others, all this while trying to maintain her enormous closet in this contemporary adaptation of Jane Austen's 'Emma.'
14. When Harry Met Sally (1989)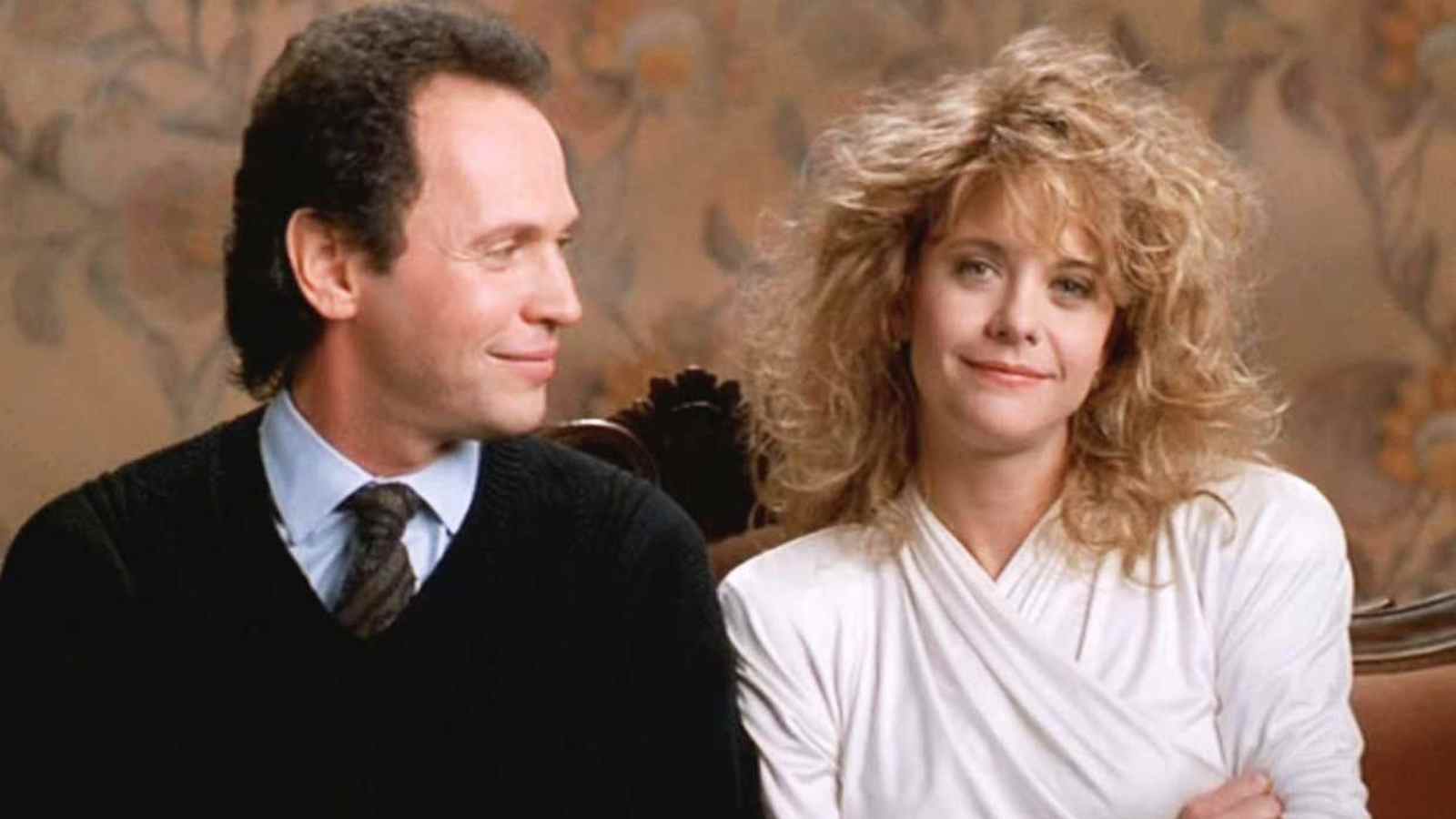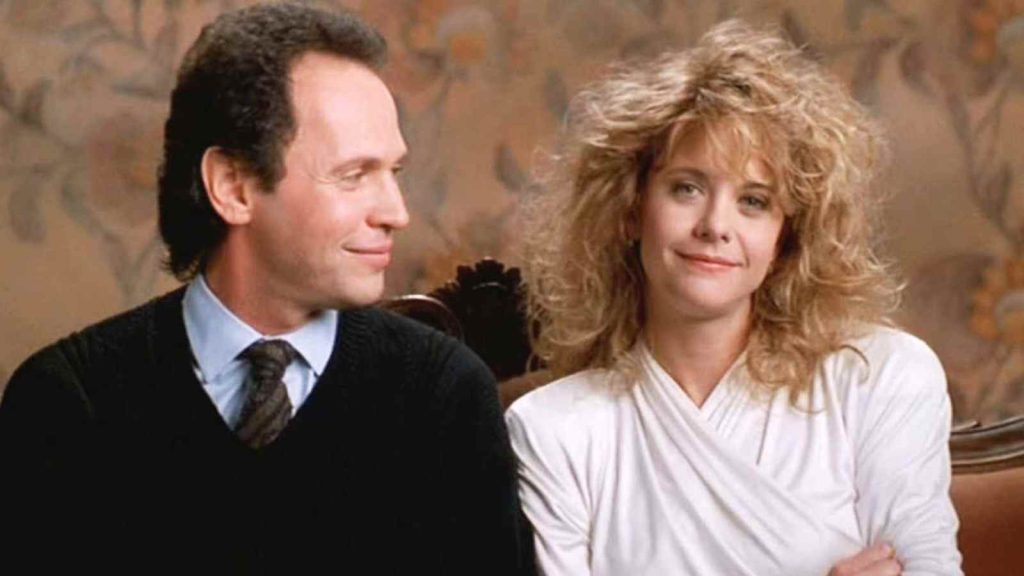 "Can boys and girls ever truly be friends?" is the central query of this classic rom-com. In a tale of an 11-year friendship between two friends who struggle to keep the line between friends and lovers apart, rom-com queen Meg Ryan squares up against Billy Crystal. The flawless screenplay by Nora Ephron feels like poetry.
15. The Big Sick (2017)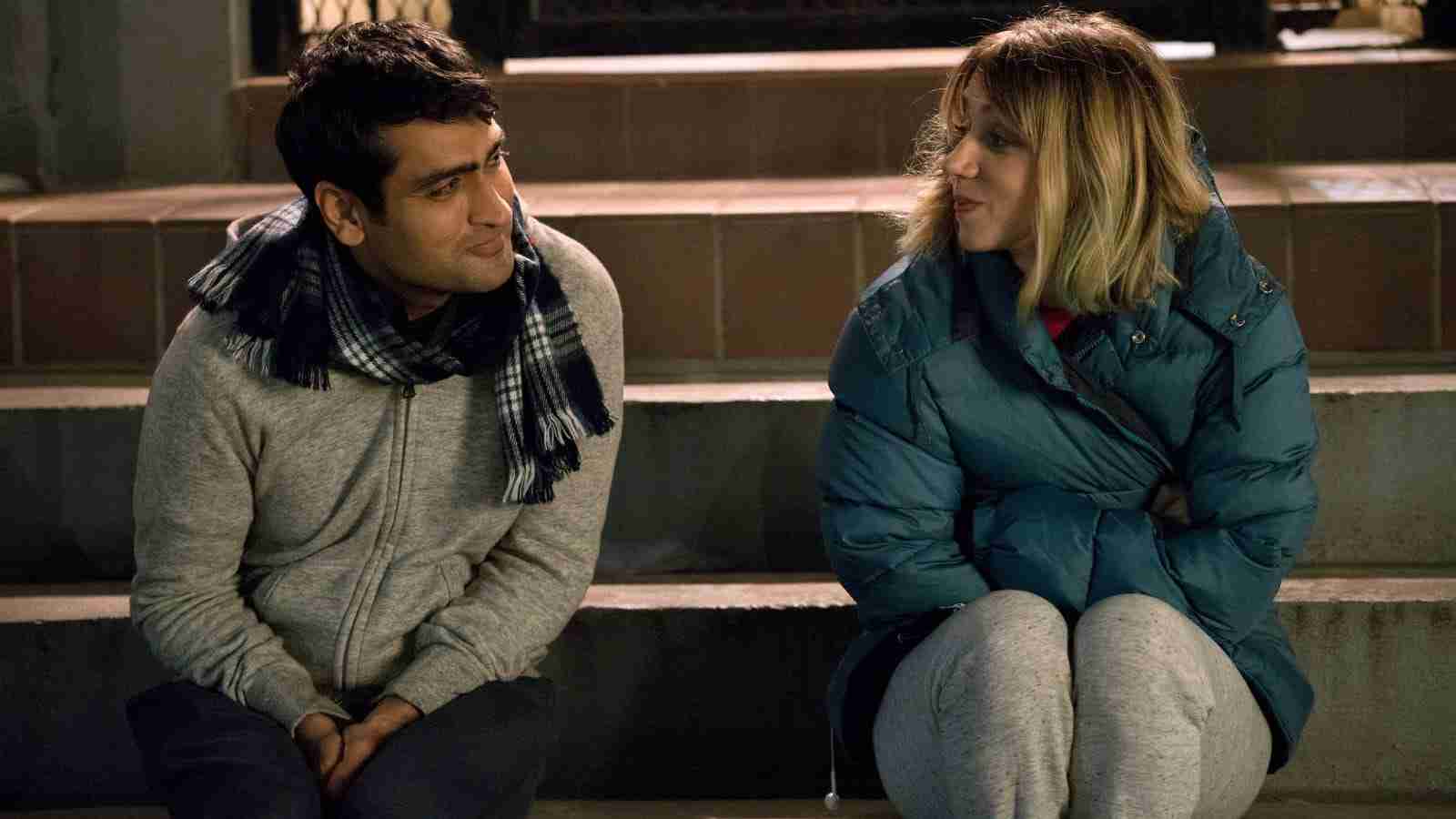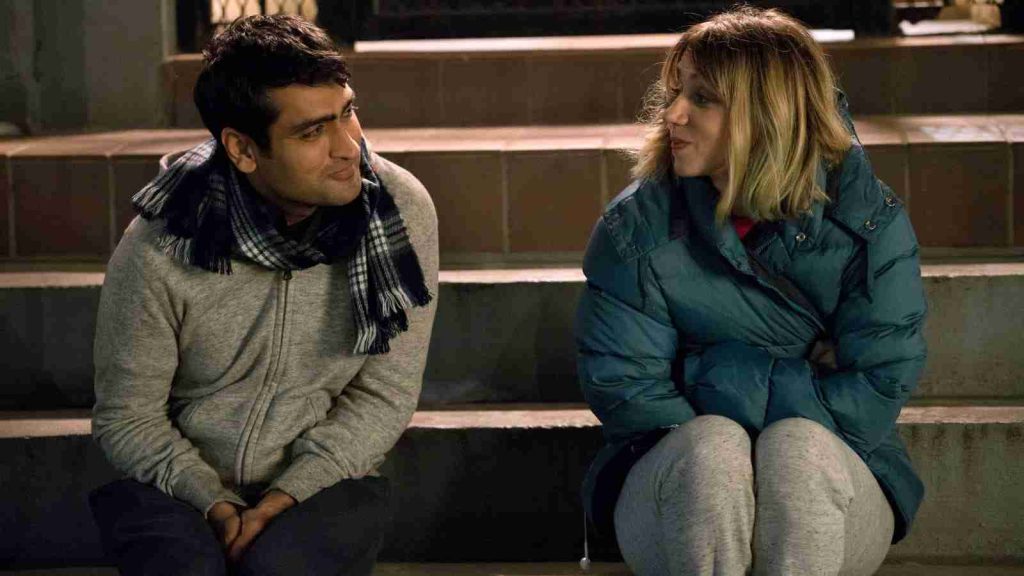 Being based on true events makes romances sweeter, which is why Kumail Nanjiani's romantic comedy is such a breath of fresh air. It depicts an interracial romance between stand-up comic Kumail and his wife Emily, grounding the conventional rom-com cliches in an era of dating apps. The biggest obstacle they must overcome is Emily's sudden illness, which puts her in a coma.
16. Crazy, Stupid, Love (2011)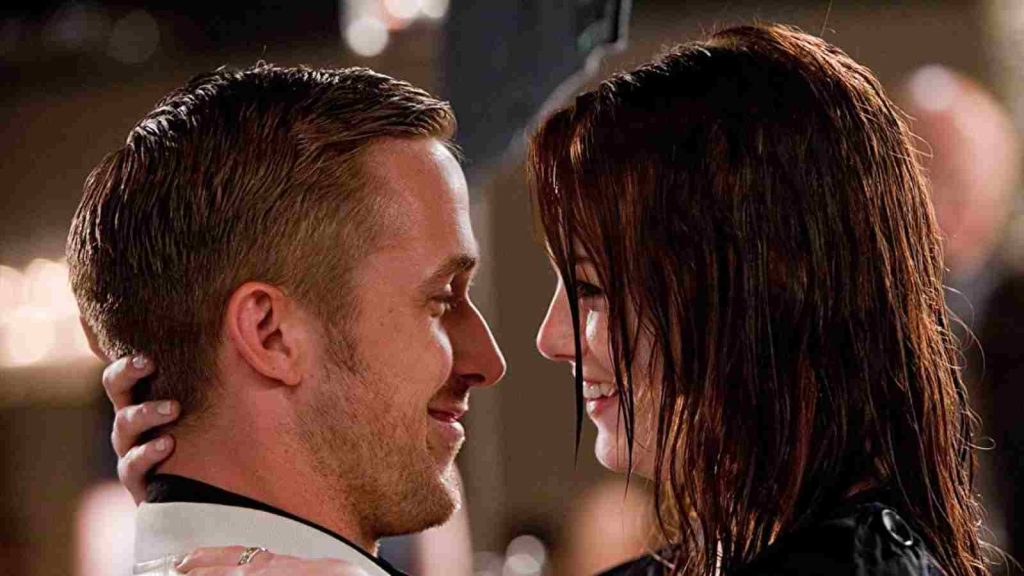 Ryan Gosling and Emma Stone are a match made in heaven, so maybe there will be many more love stories from them in the future. Gosling portrays a ladies' man who falls for Stone's deadpan, unflappable persona while simultaneously attempting to rekindle the manliness of Steve Carrell's character after a messy divorce.
17. Silver Linings Playbook (2012)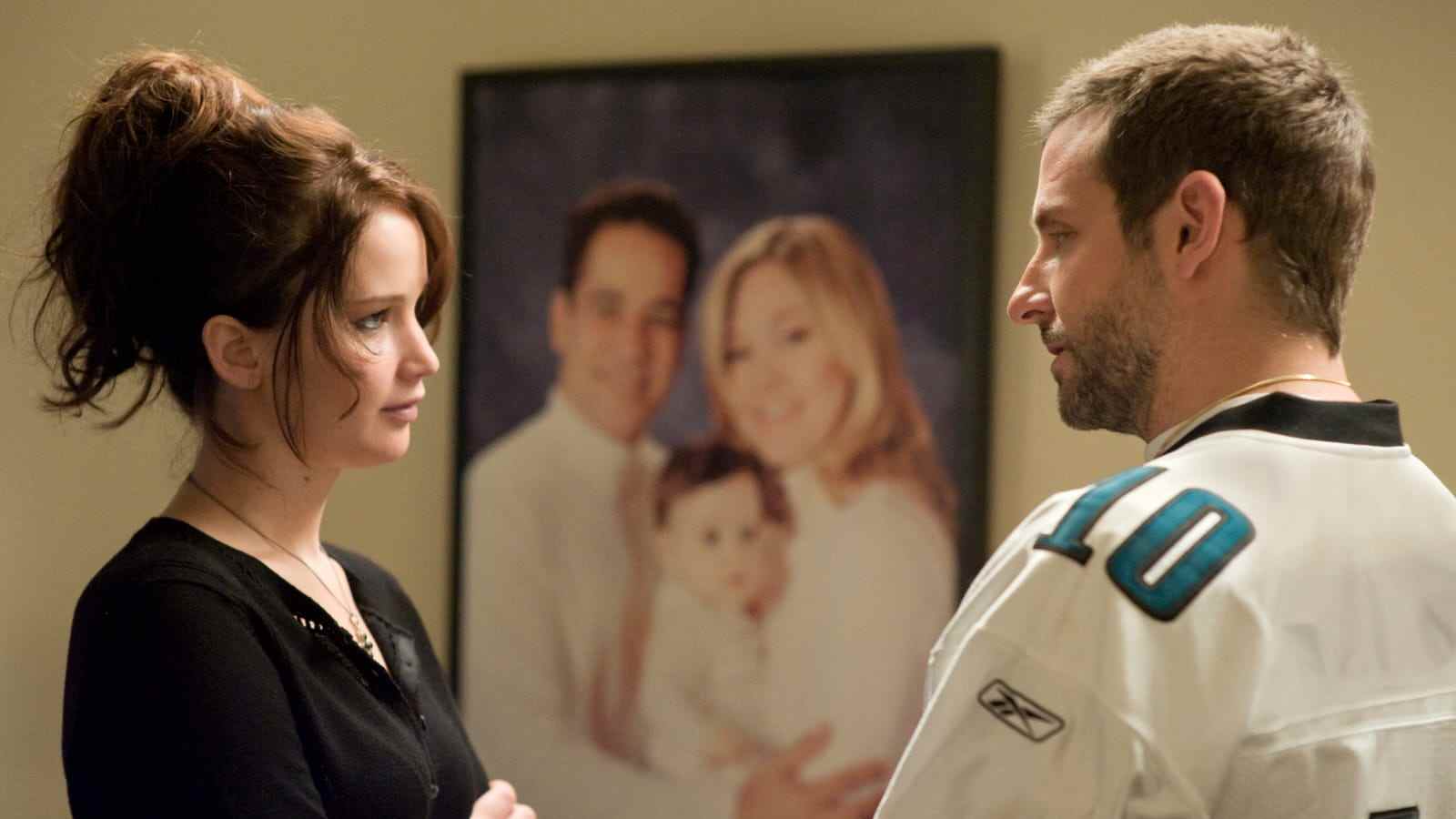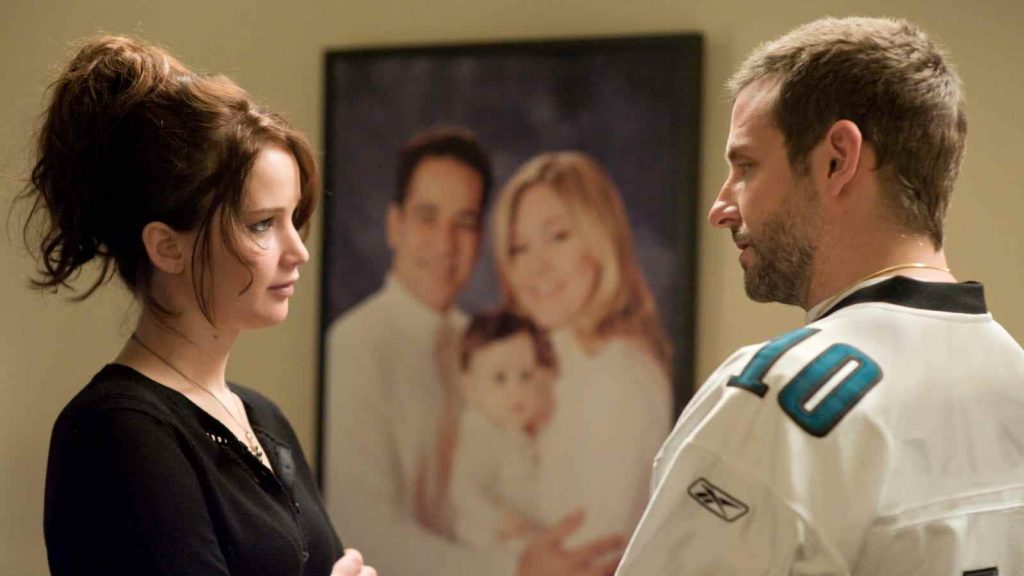 In addition to talking about mental illness, this movie also manages to be immensely humorous and adorable. The fact that Bradley Cooper and Jennifer Lawrence are producing some of their best performances as the two leads don't hurt. Come for the witty banter; stay to witness two individuals falling in love who are imperfectly ideal for one another.
You might also like to read: Is 'Silver Linings Playbook' Based On A True Story?
18. Mamma Mia! (2008)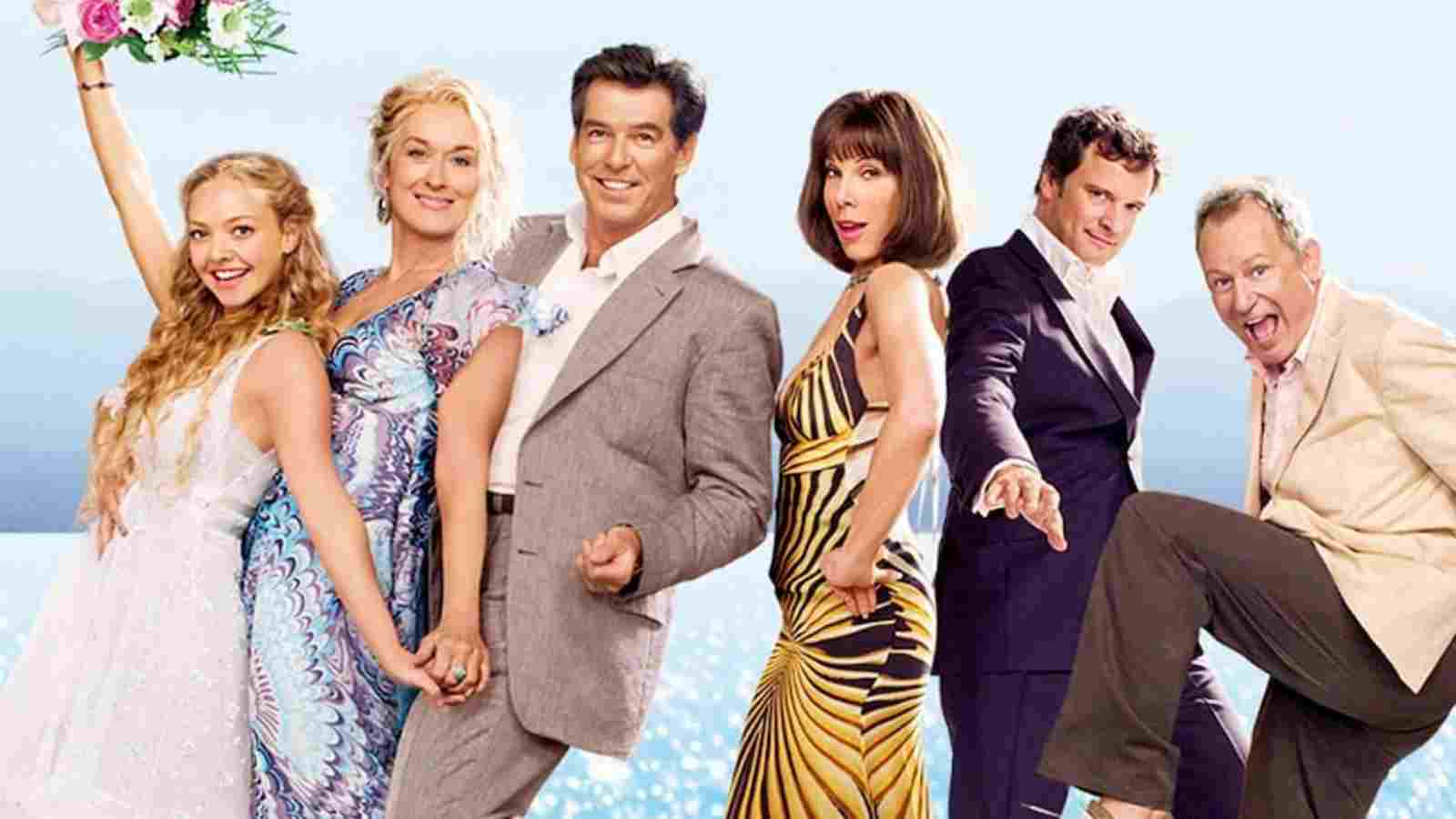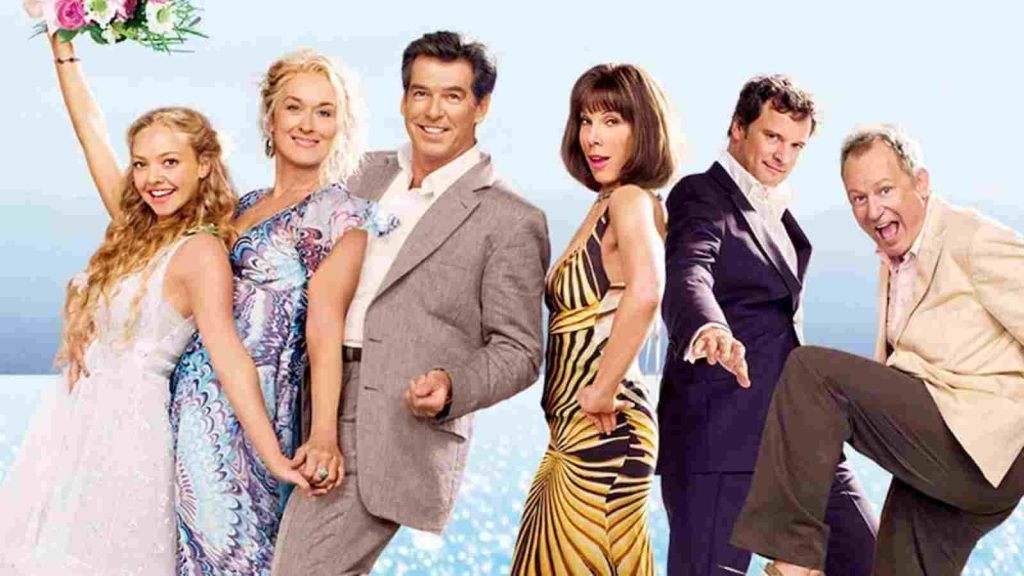 In her effort to track down her birthfather to walk her down the aisle, Sophie (Seyfried) makes the secret decision to invite all of her mother's former lovers. Watch 'Mamma Mia!' and enjoy Meryl Streep's triumph as Amanda Seyfried's mother if you need a reminder of what a talented performer she is.
19. 13 Going on 30 (2004)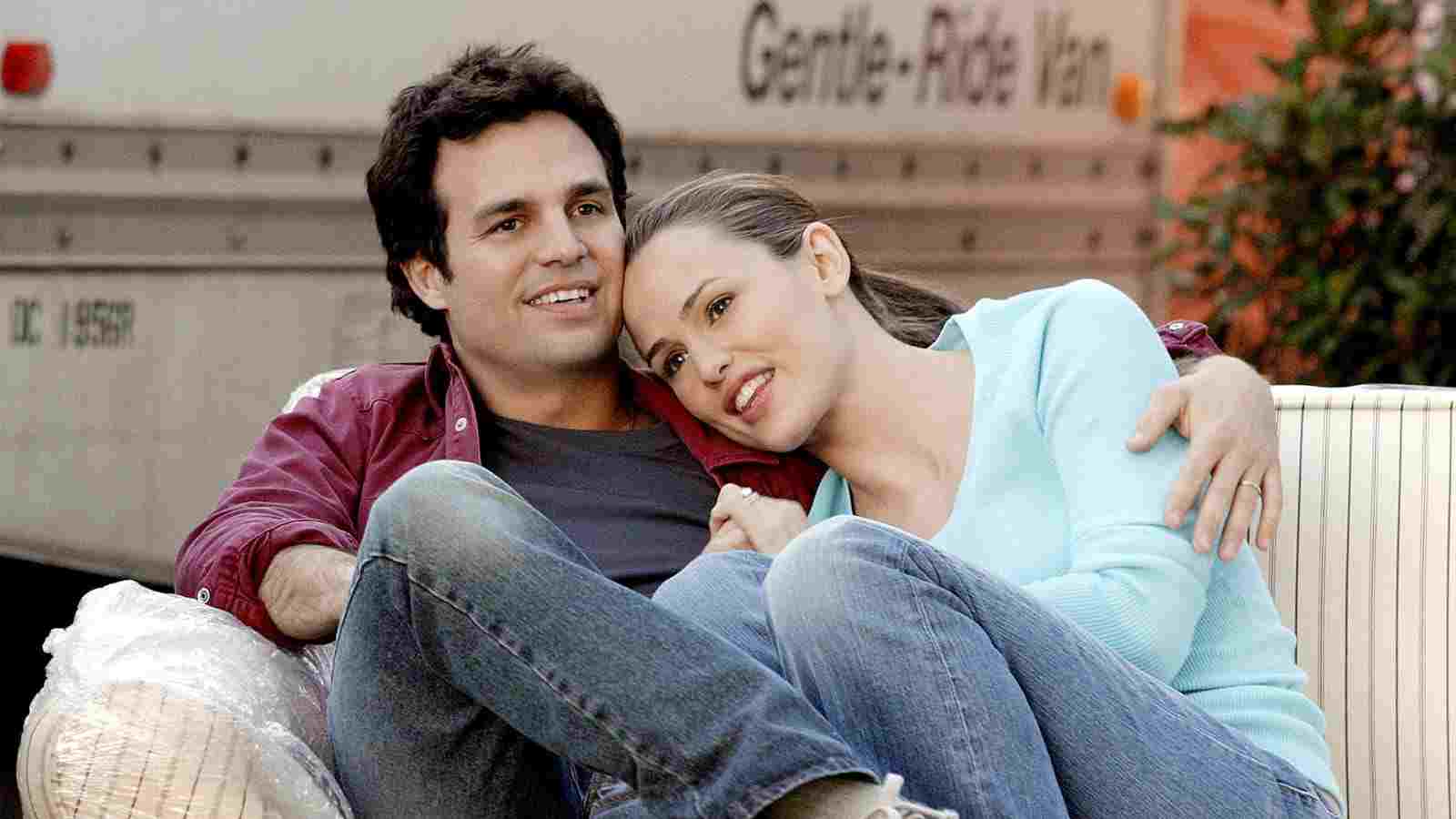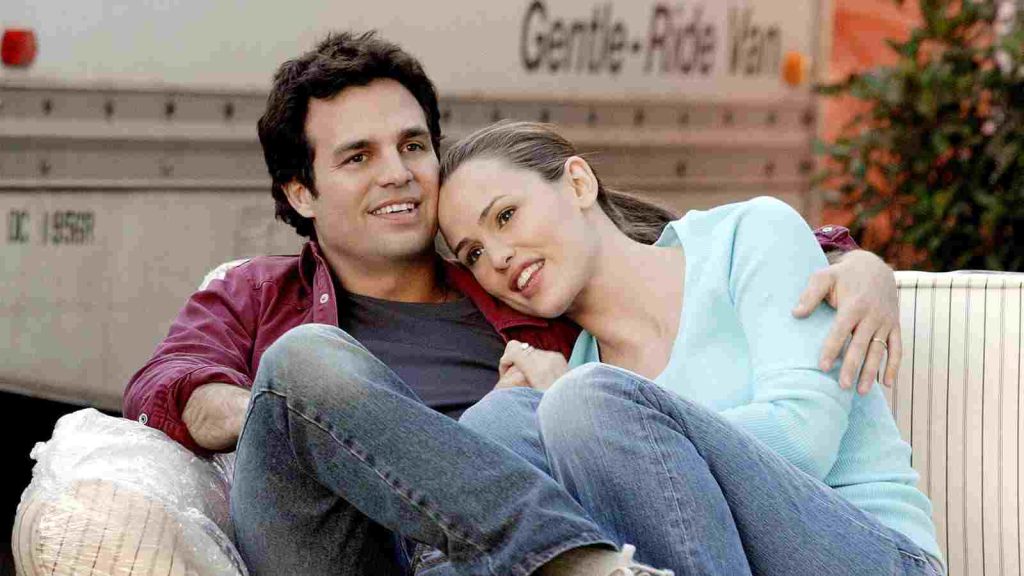 Until she truly obtains what she wants, Jenna Rink just wants to be "30, flirty, and thriving." This film captures the precise moment when the world actually fell in love with Mark Ruffalo, and Jennifer Garner plays the awkwardness of being 13 in a 30-year-old body pretty much exactly. 
20. Love Actually (2003)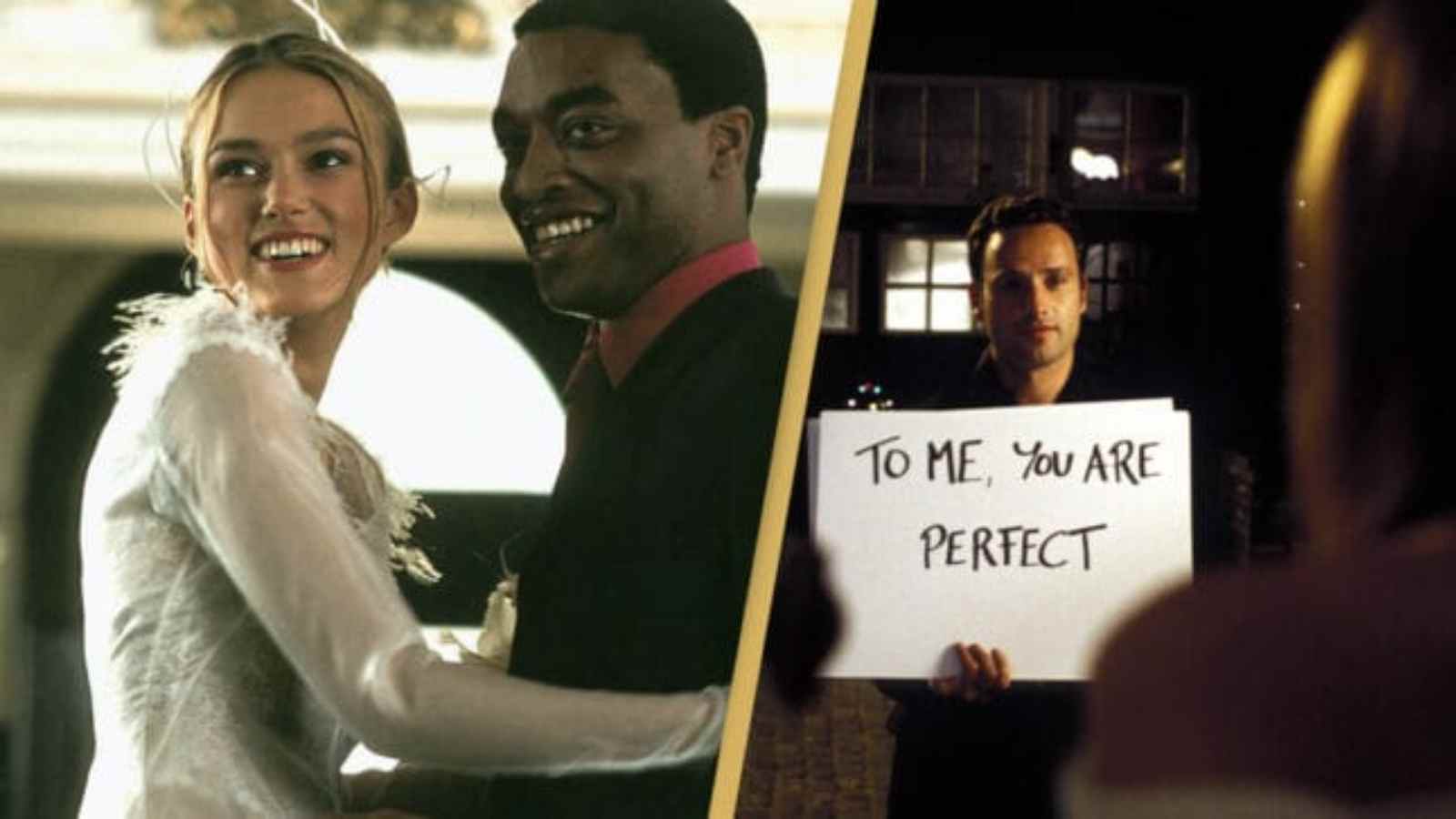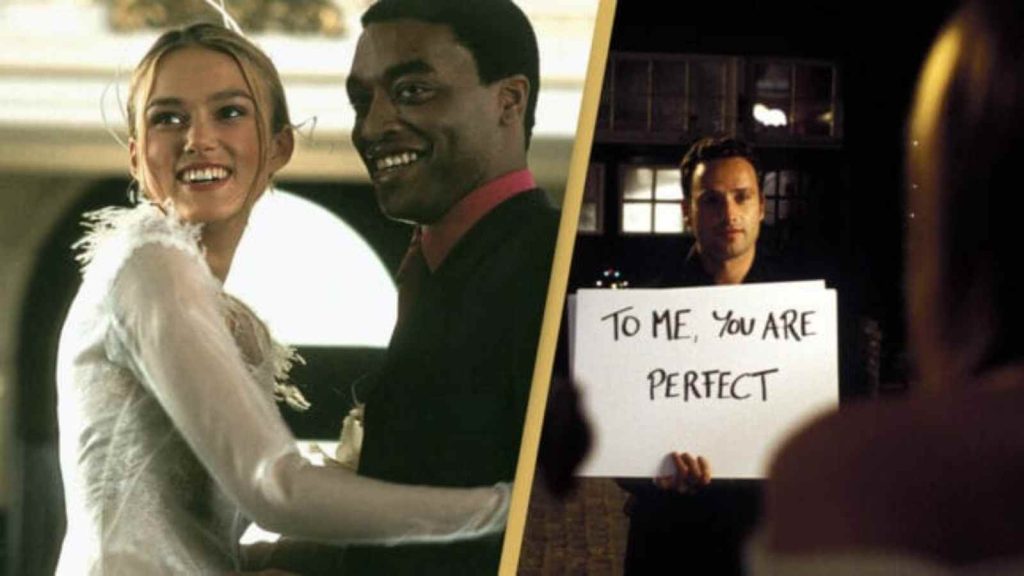 The gift that keeps on giving. Everyone has a favorite plot line among the numerous divergent love tales that occur in Love Actually, which is a go-to comedy throughout the holiday season or anytime, really.
21. 500 Days of Summer (2009)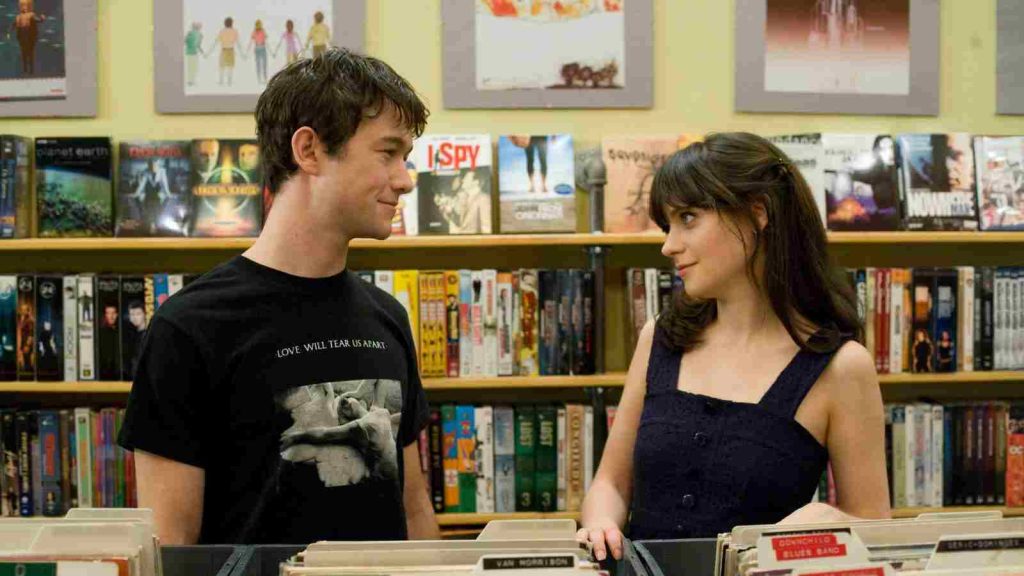 This fantastic "non-romance," starring Joseph Gordon-Levitt and Zooey Deschanel, perfectly captures the millennial agony of meeting someone you think is the one, followed by disappointment and misery. Save this to watch on your own and feel all the feels.
22. The Proposal (2009)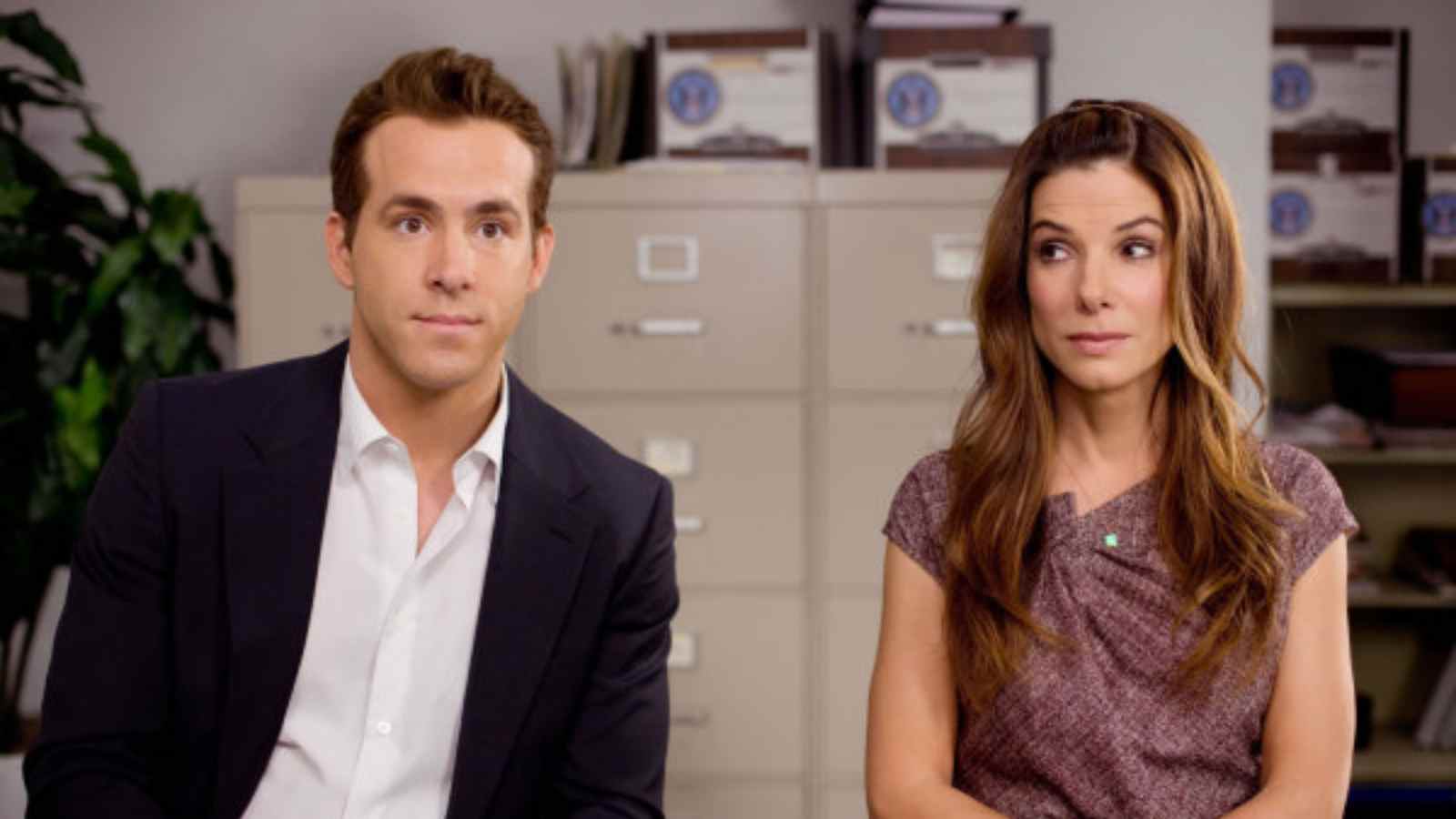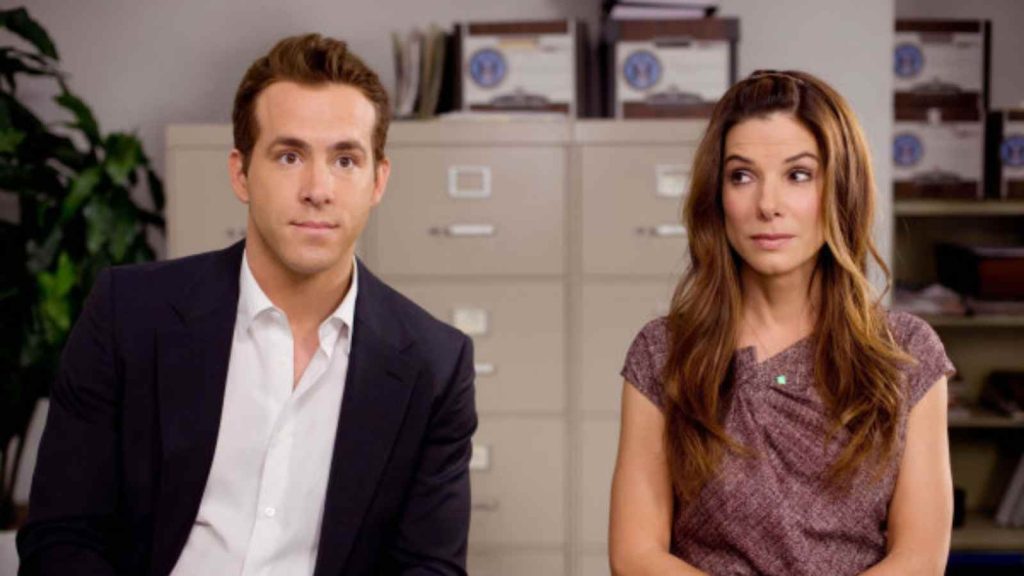 We just reached the best of the best on this list: Ryan Reynolds! In order to obtain a green card, a successful book editor (Sandra Bullock) who is about to be deported to Canada coerces her younger male assistant (Ryan Reynolds) to marry her. They actually fall in love while traveling to see his family and sell the lie.
23. 27 Dresses (2008)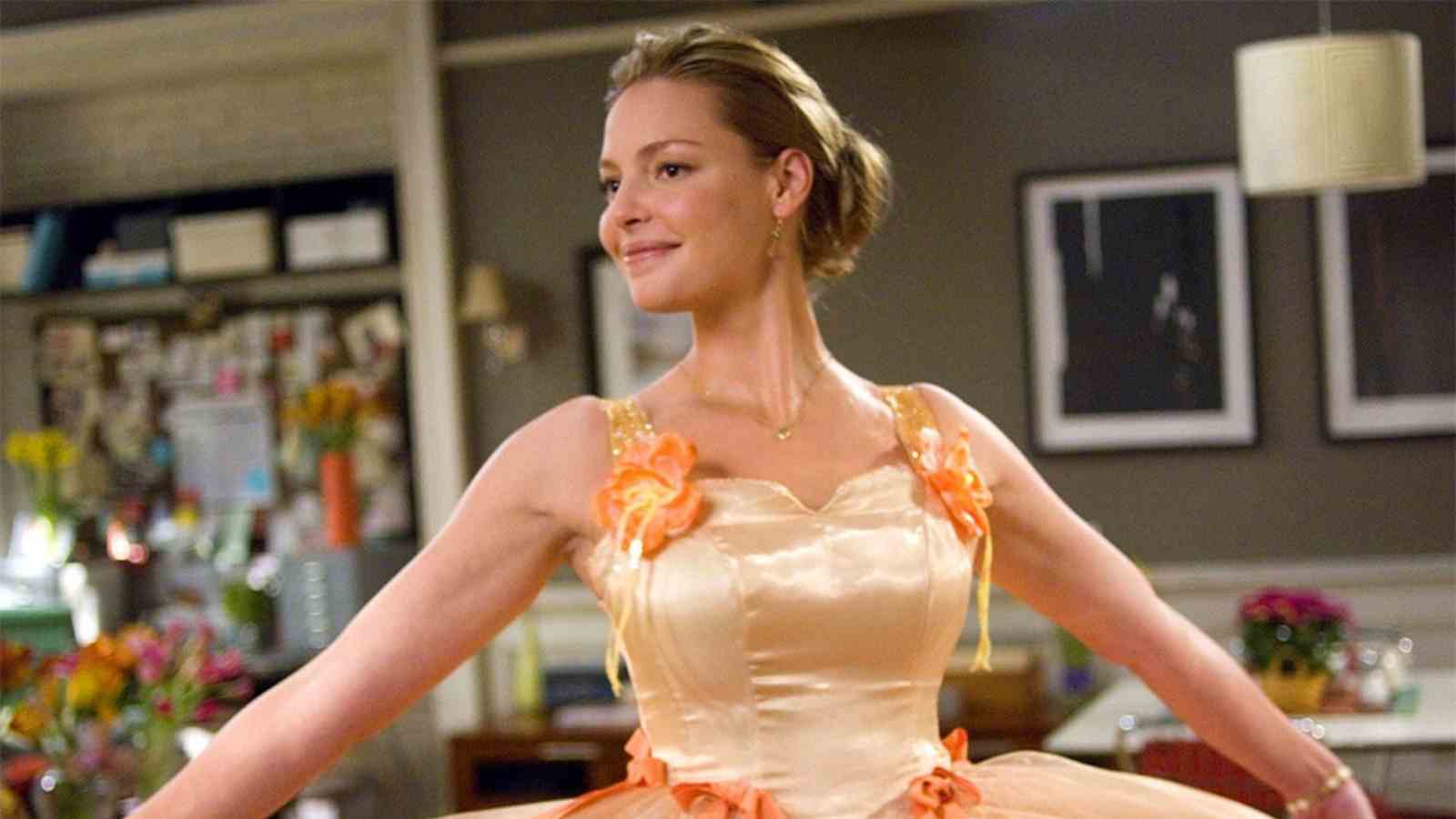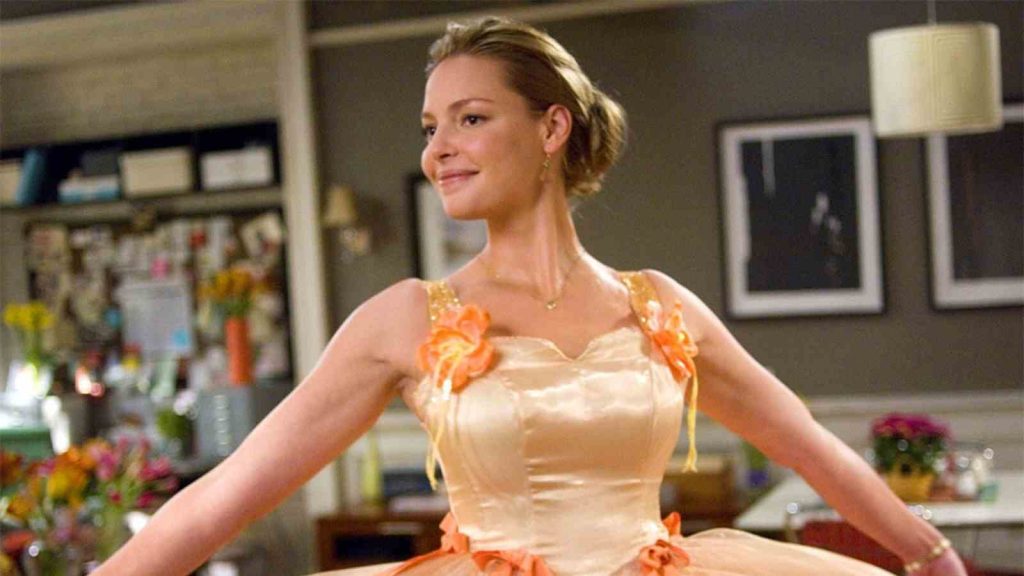 Stay for Katherine Heigl and James Marsden's 'Bennie and the Jets' bar duet if you came for the stunning dresses. This 2008 film will make you laugh and cry all at once if you're one of those out there who feels like you have been a bridesmaid for life.
24. Forgetting Sarah Marshall (2008)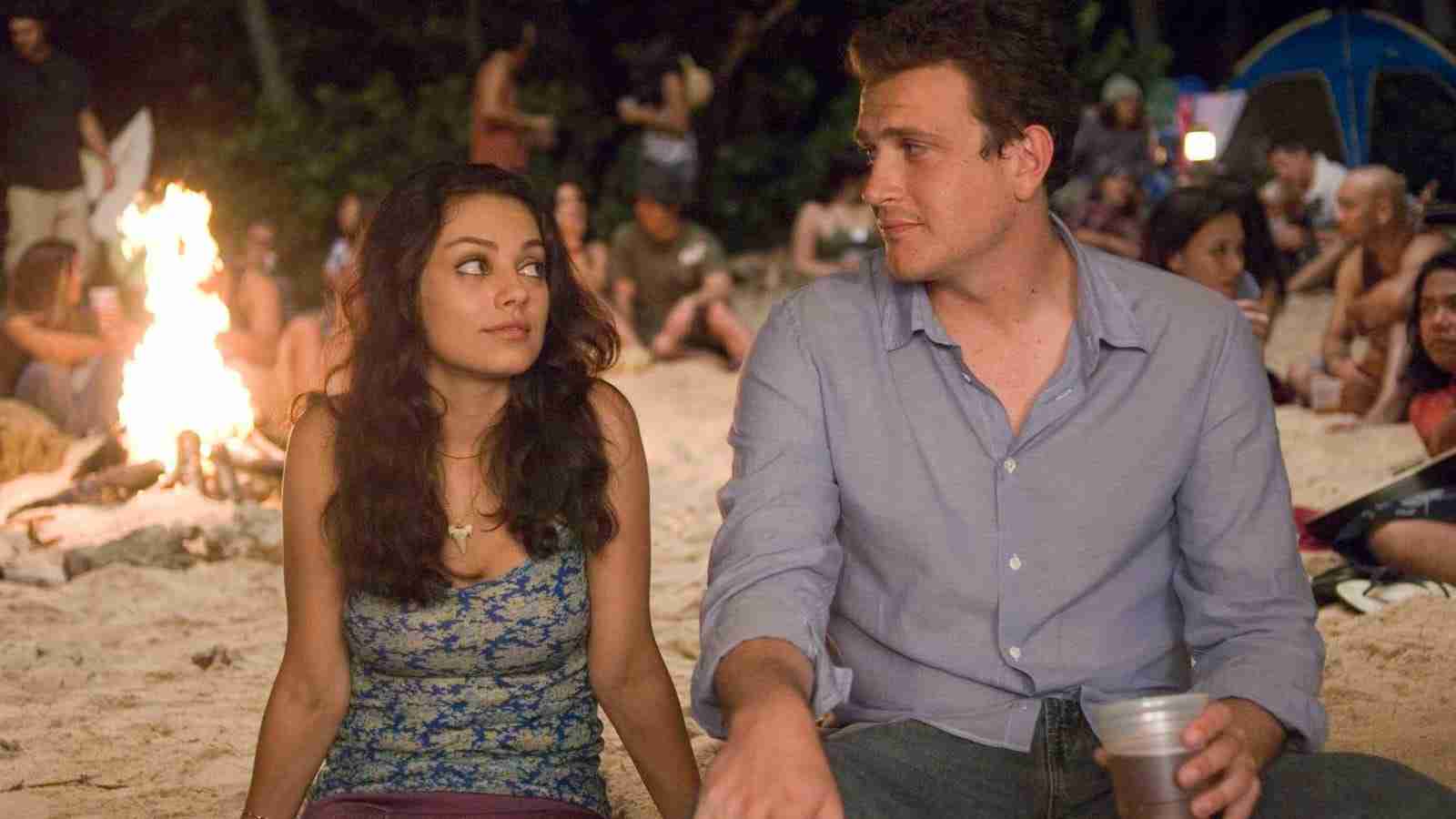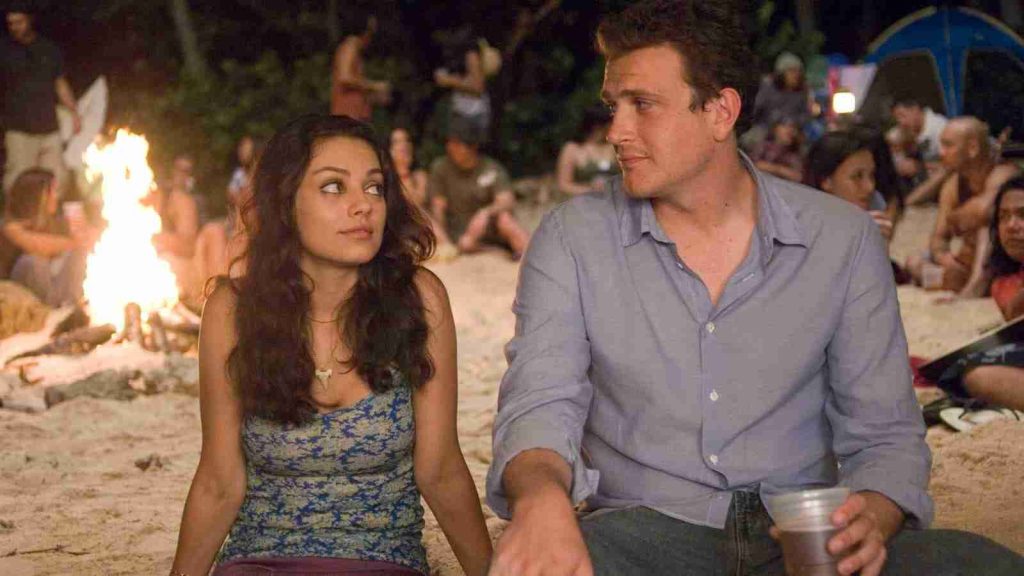 Peter, played by Jason Segel, is absolutely devastated when his renowned, TV star girlfriend, Sarah Marshall, dumps him. He travels to Hawaii in an effort to move past her, only to discover that Sarah and her annoying new boyfriend are also staying in the same hotel.
25. 50 First Dates (2004)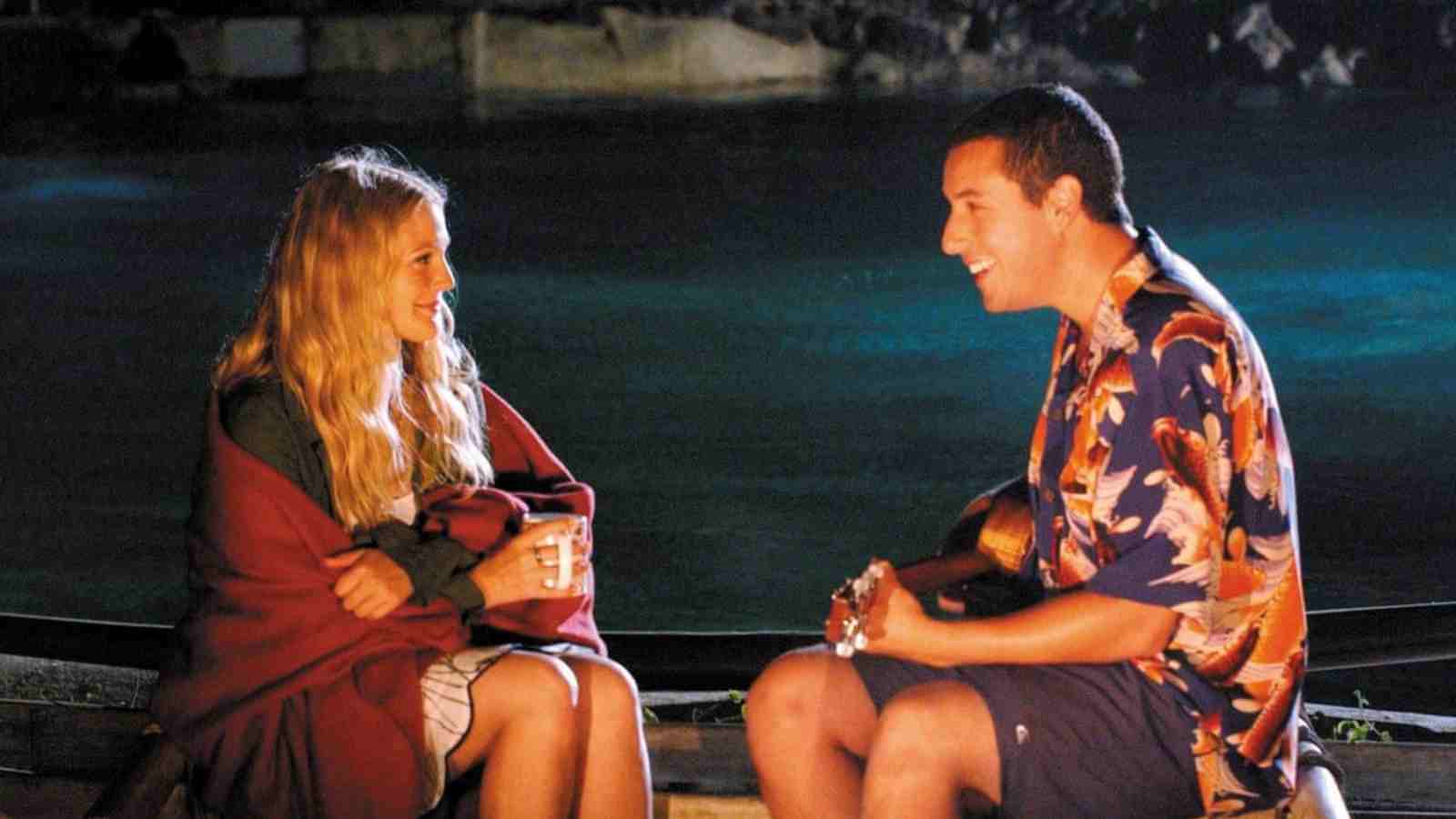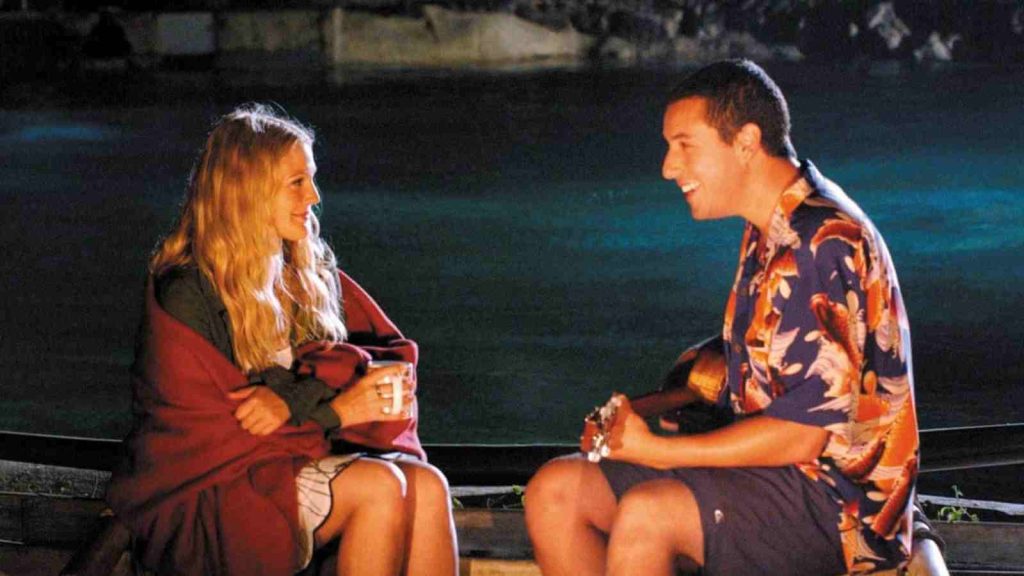 Started this list with a classic, and we are ending this list with a classic. In the heartwarming film, Adam Sandler plays Henry, a man who falls in love with Lucy, a lady with short-term memory loss played by Drew Barrymore. Henry attempts to make Lucy love him every day till she recalls him.
You might also like to read: Top 25 Best TV Shows Of The Century