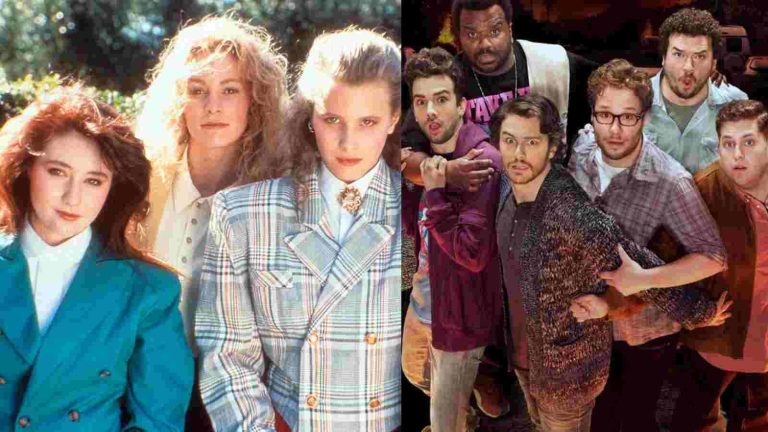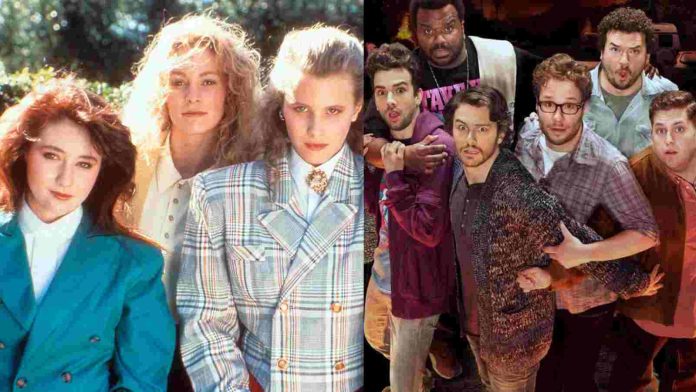 I'm someone who is clearly not a big fan of paying money to get scared. It's just not me (or just wee I'm scared I don't want to watch horror movies). That is exactly why I surfed the whole internet to bring you some of the curated picks of the funniest horror movies of all time. This might still be scary but at least there will be a balance of comedy and (yes, you guessed it!) horror!
For a person like me, this month is the most dreadful month of all the months. Halloween makeup, Halloween costumes and above all that, every channel telecasts Halloween inspired scary movies or series. (Why, just Why?) If you are here, you probably would relate to me. Now, without much ado, let us dive into the funniest horror movies of all time.
Read More: 10 Hilarious Comedy Movies That Are Must Watch For Everybody
Top 5 Funniest Horror Movies Of All Time
1) Fresh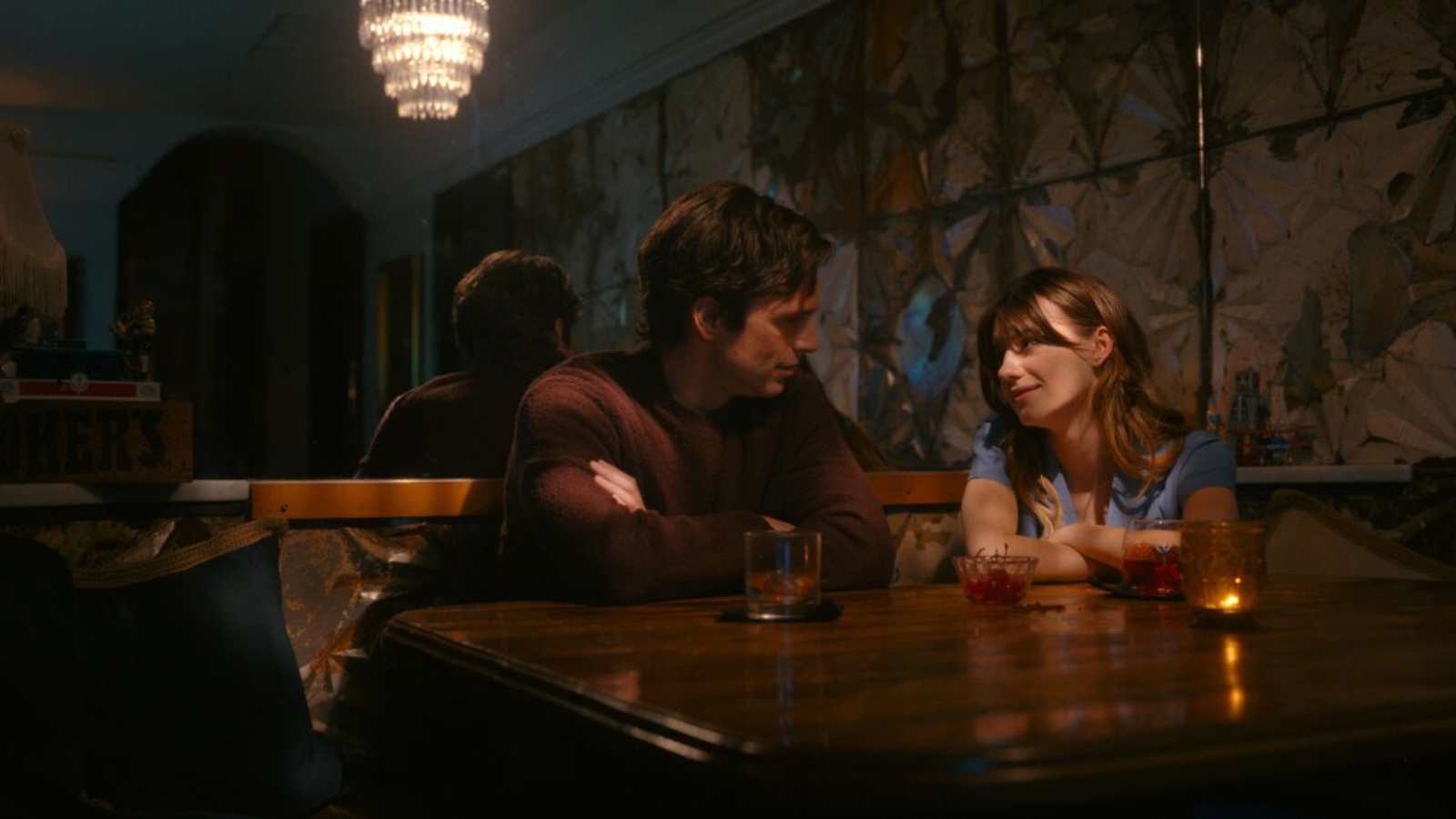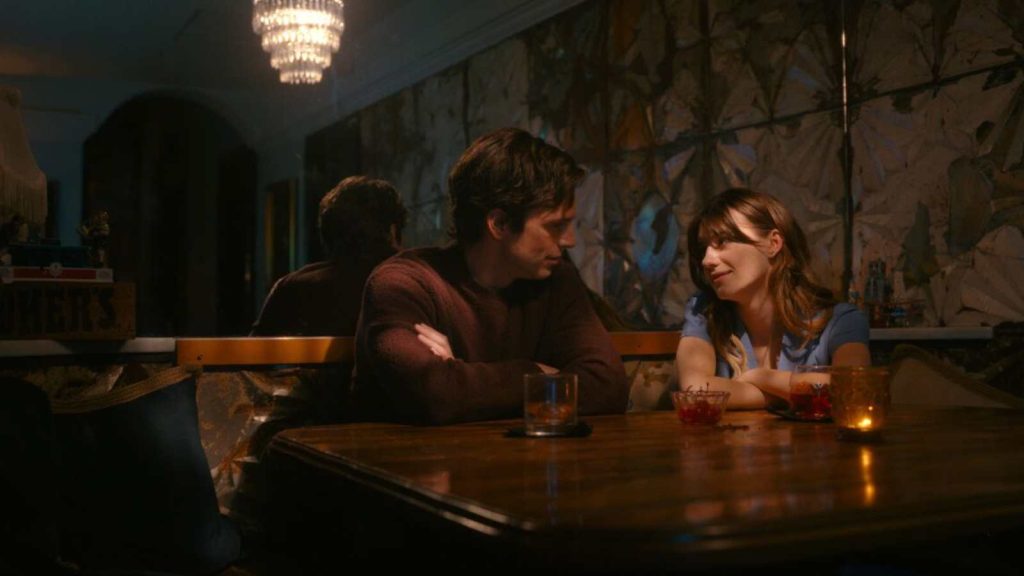 The 2022 American comedy horror thriller film, 'Fresh' is directed by Mimi Cave. The film stars Daisy Edgar Jones and Sebastian Stan. The story follows a woman named Noa, from Portland, who is disillusioned with online dating. One day at the supermarket, a man named Steve flirts with her and they exchange numbers. Noa then goes to his home only to wake up in captivity, chained to the ground. Steve then explains that he is a butcher of human meat. He consumes and also sells the meat to wealthy clients. It's still scary though, but could bet that you won't run out of the theatre crying.
2) Ready Or Not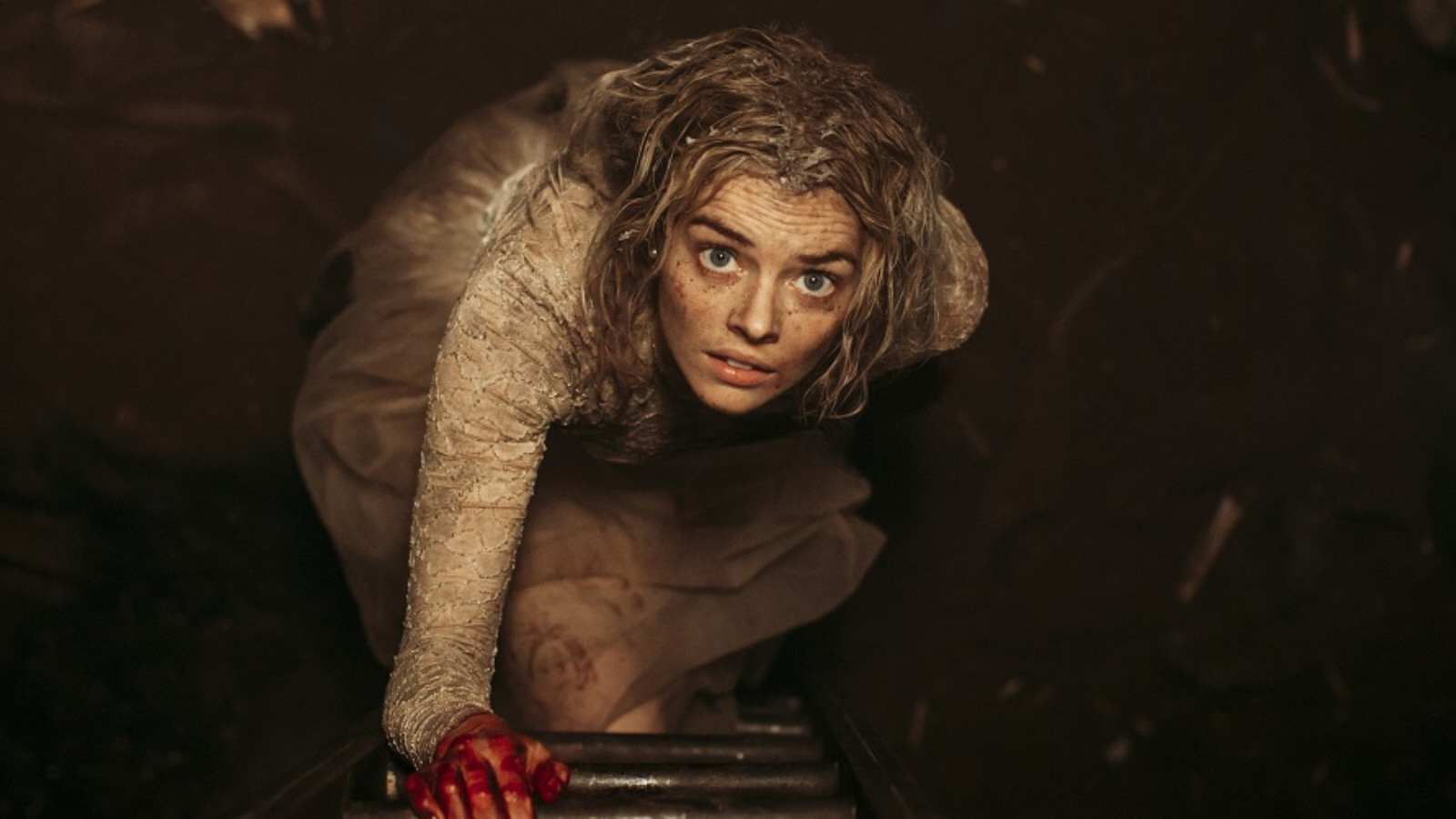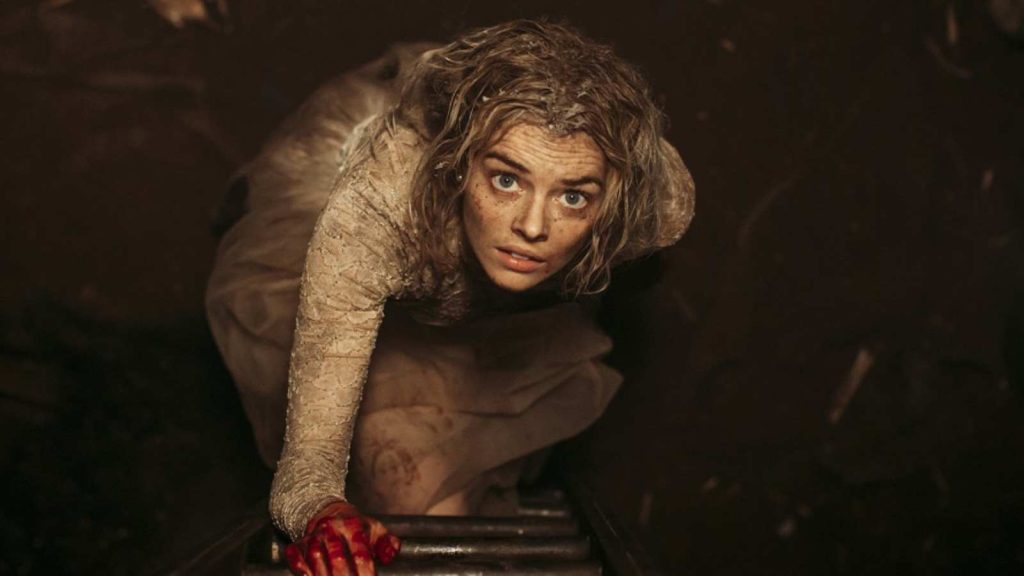 A unique spin on the final girl trope following a bride on her wedding night trying to make it out alive in a game of hide and seek with her new in-laws. With laugh out loud moments, a strong performance from Samara Weaving as Grace. A newlywed who has the worst first night of marriage imaginable. Just a 90-minute runtime, your mind never wonders as you wait for what gory kill comes next.
3) Heathers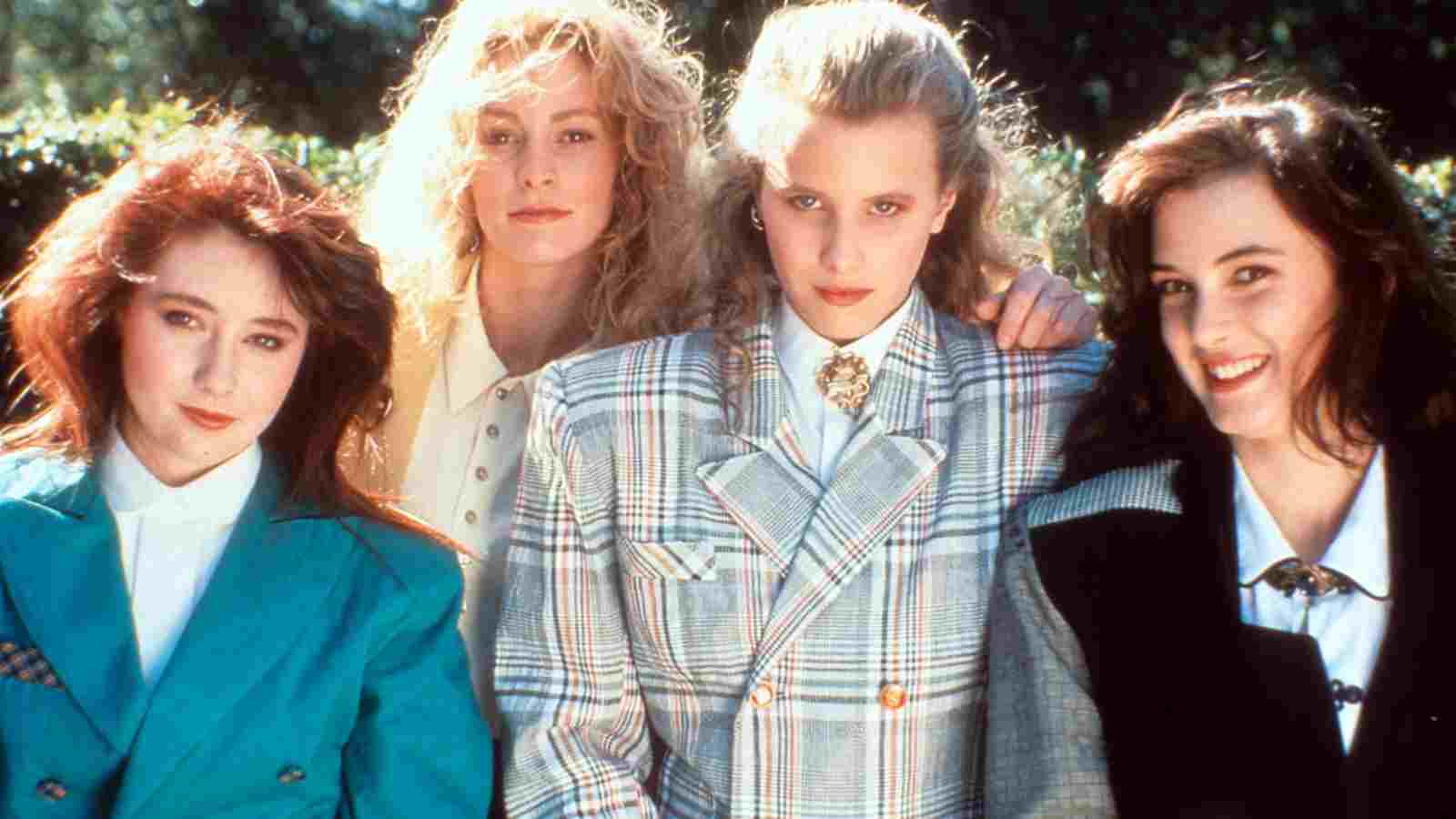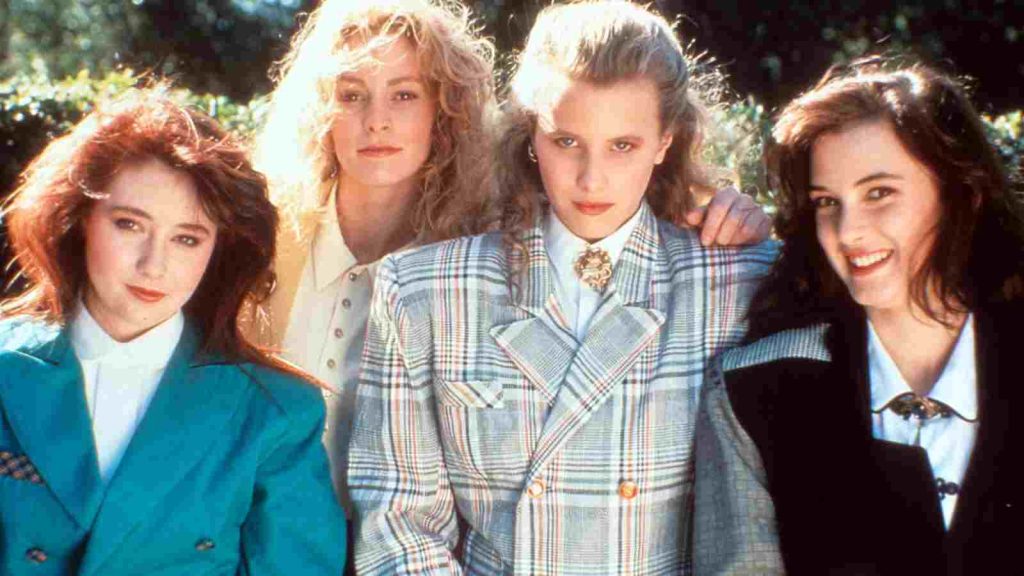 The iconic line of "f*** me with a chainsaw" was born with this original mean girls plot from the '80s. Staring goth queen Winona Ryder who's covering up murders and labeling them as suicides by blaming the stereotype of teenage depression, this black comedy grew a cult following as the story has developed to Broadway and TV shows.
4) Tucker & Dale vs. Evil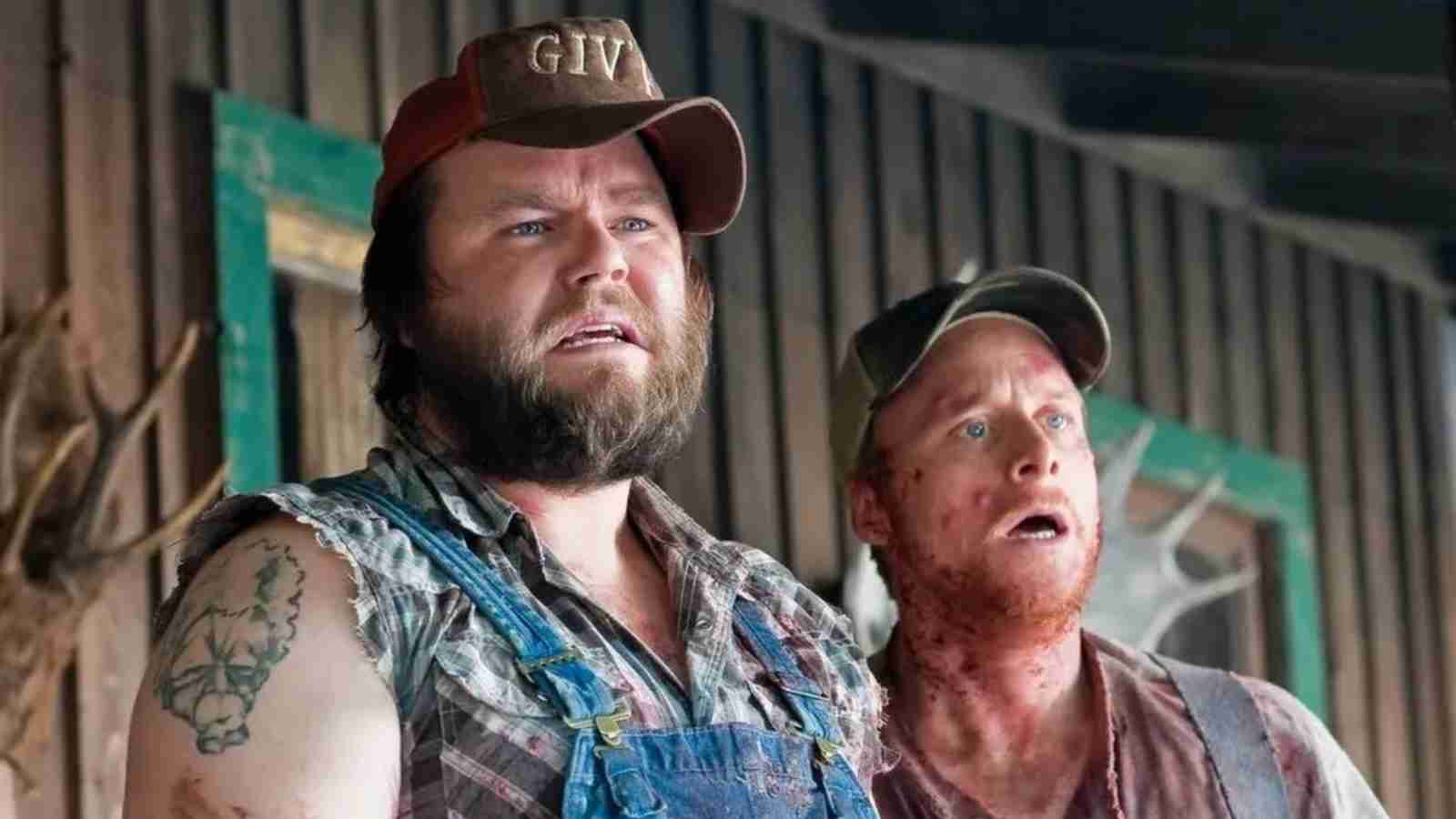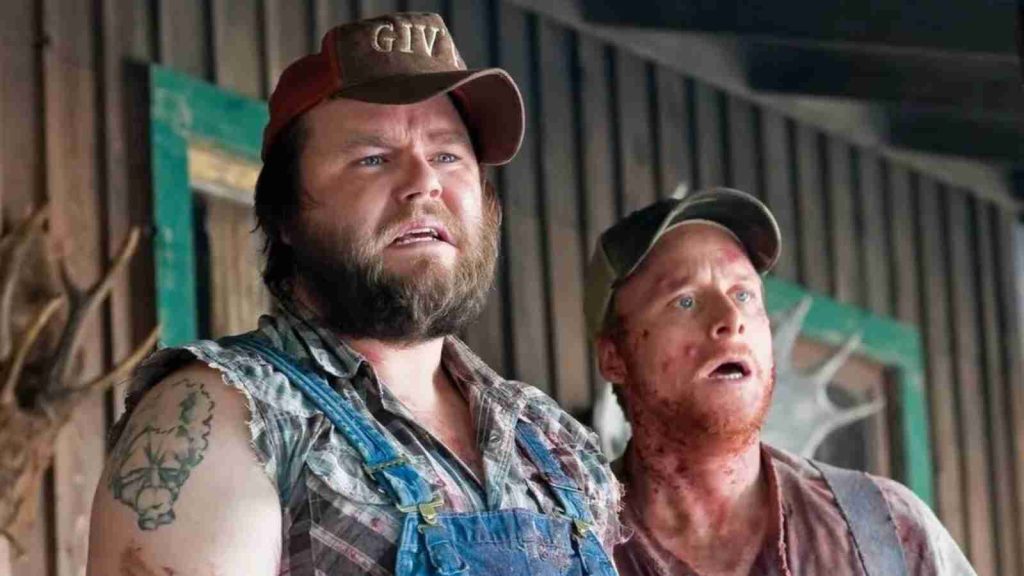 This 2010 movie is not the usual black comedy. Instead of just scares and laughs, this film also has heart—teaching one not to judge a book by its cover. It dismisses common stereotypes, like there being an intimidating antagonist in most horror movies. Instead, the film makes one root for the main characters who are misunderstood because of their appearance.
5) This Is The End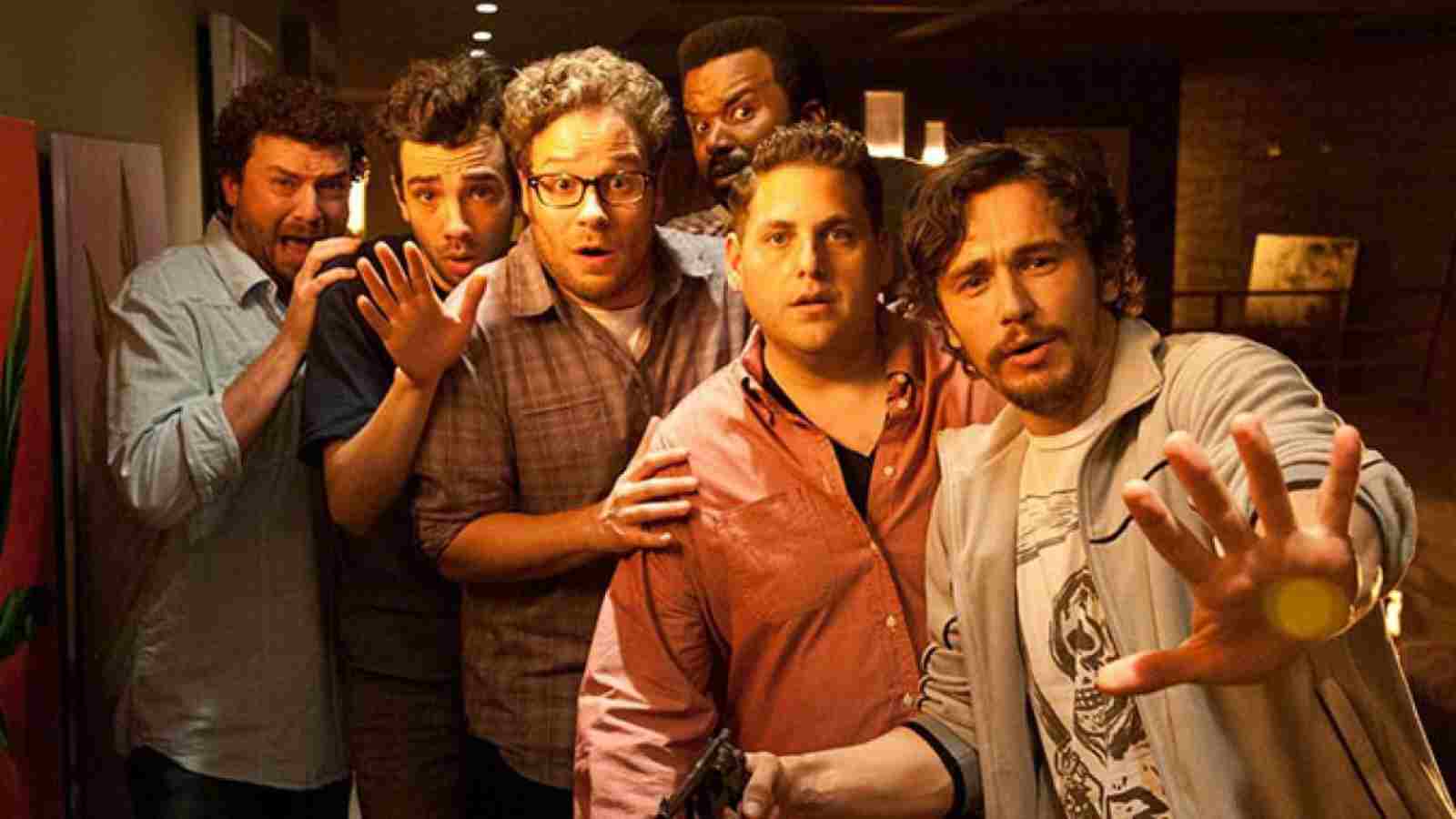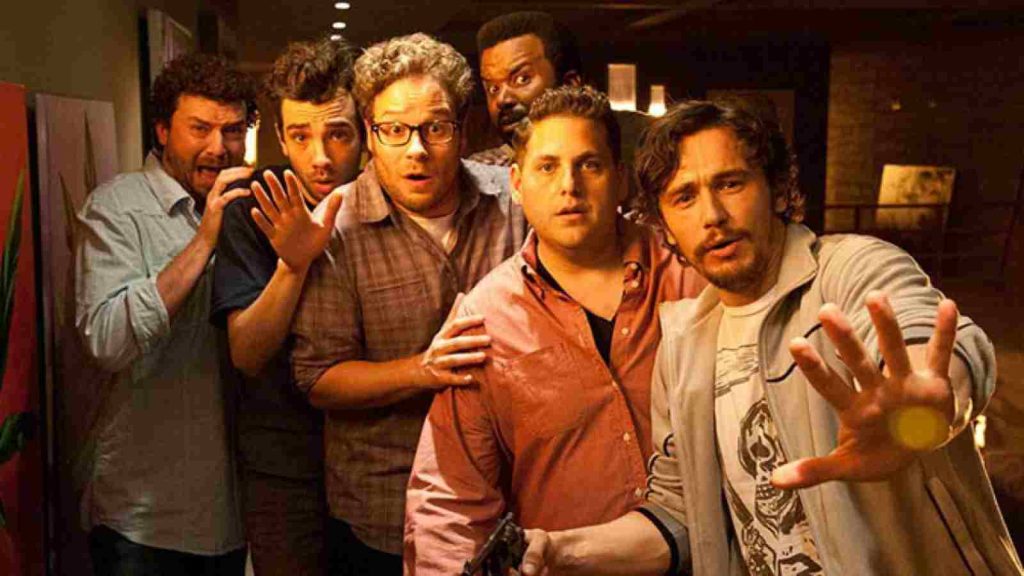 The laugh is guaranteed, if the film has Seth Rogen. A group of comedians – Seth Rogen, Jonah Hill and Craig Robinson- attempt to survive an apocalypse. It strikes during a huge Hollywood party at James Franco's house. Cameos from Rihanna, Emma Watson, and yes, the Backstreet Boys, makes it a celeb-fest like no other. I can bet my life on this, that this won't be scary!
Read More: Top 25 Horror Films Of All Time