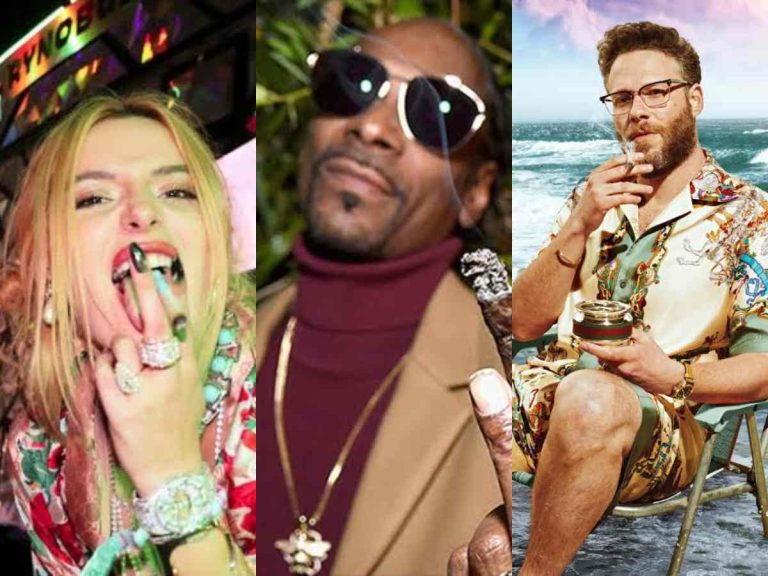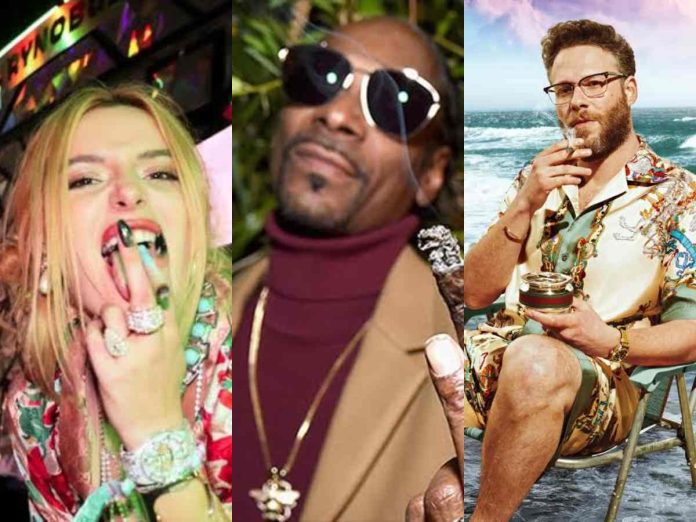 Call it whatever you want weed, marijuana, grass, or Mary Jane, it is the levitating effect that the gummy substance leaves you with! It has been one of the most controversial substances in our times. In some countries, it is an essential part of the culture, like the Rastafarian culture. Bob Marley endorsed the plant, which had a great impact here in the West. But despite its contested nature, the weed business has been growing exponentially here in the West. There have been strong legalization efforts from the President's office and Congress.
In October 2022, President Joe Biden announced that he will be pardoning 6,500 convicts who were prosecuted for weed possession. But, the legalization process is accelerated, and there are 18 US states including the capital which allow recreational marijuana. The POTUS went a step ahead and signed the country's first federal cannabis reform legislation. He green-lit the efforts to sign the legal medicinal research of the plant. But, there have been celebrities who forayed into the business adding a glorious, thriving business to their portfolio. Some celebrities like SNL star Jim Belushi manufacture it himself and others have partnered with already established businesses. Here is a list of celebrities with 420 businesses in their portfolio.
Related: Top 25 Celebrity-Owned Brands
10) Houseplant By Seth Rogen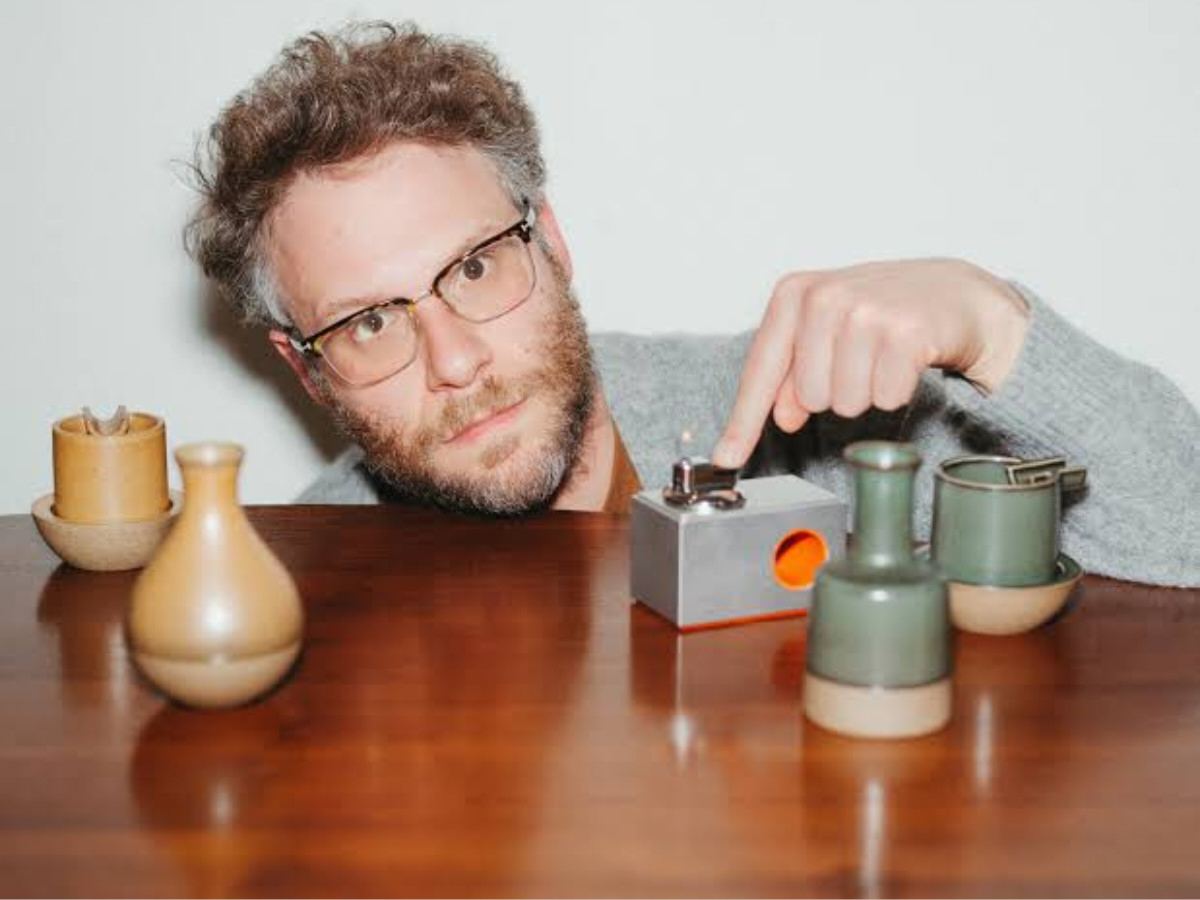 One of the early champions of weed in Hollywood is Seth Rogen. The 'Freaks And Geeks' actor is himself an avid weed consumer. His colleagues, friends, and industry people have come to terms with it. But, Rogen's marijuana enthusiasm got converted into a business idea in 2019 when he and Evan Goldberg launched 'Houseplant', a California-based cannabis brand that sells pre-rolled joints and all types of weed strains from Sativa to Indica. Not only weed, but the company also sells other products like lighter, and ashtrays. It was his 2008 hit 'Pineapple Express' that motivated him to start the company spreading a positive attitude towards marijuana. The company is based inside a 20th-century bungalow in Los Angeles.
9) itsPurpl By Jaleel White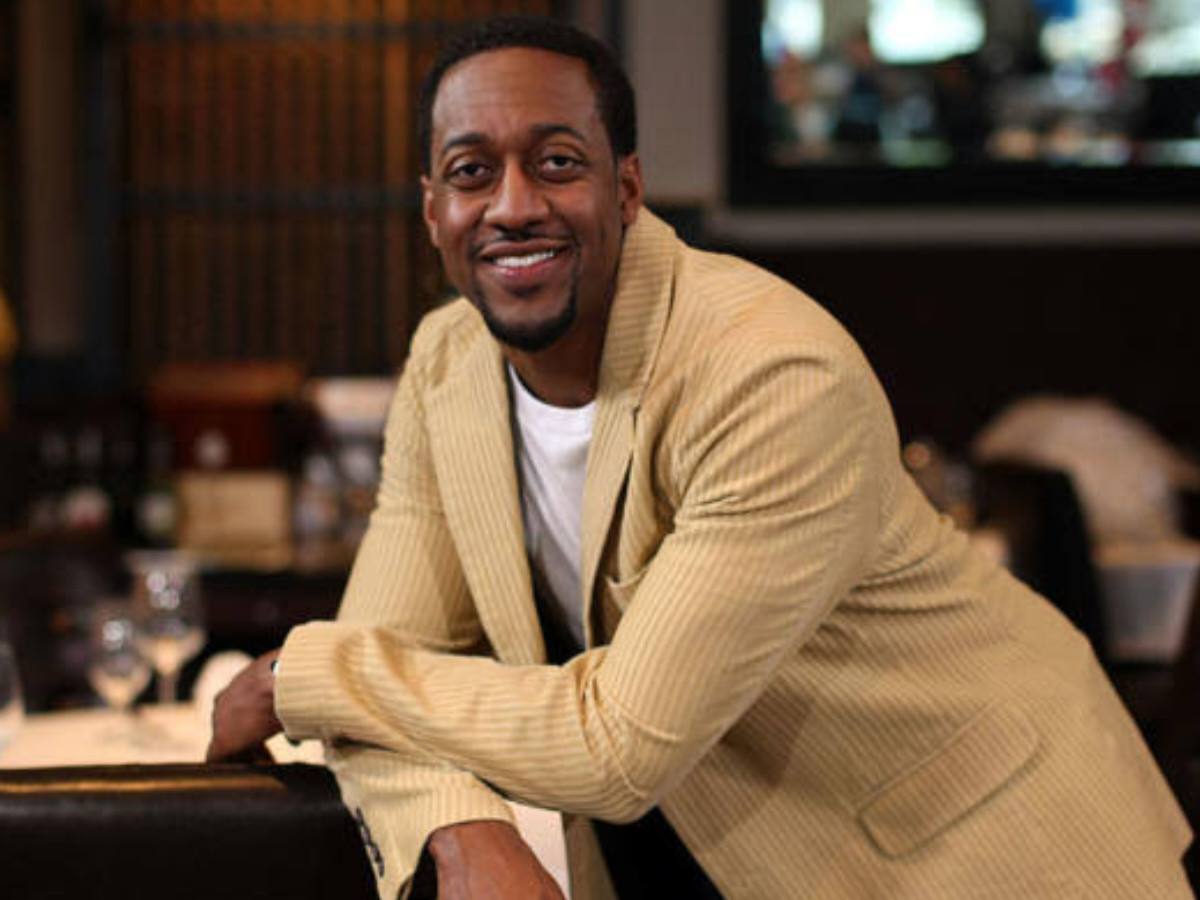 One of the most under-researched and neglected marijuana strains is Purple Urkle. It was found in the 1980s in California and speculated to be a genotype of Mendocino Purps. So, the 'Family Matters' actor Jaleel White took matters into his own hands and started a company in collaboration with 710 labs in 2021. During an interview with Forbes, he explained the reason to start the company with this particular strain. He said, "The thing that always stood out to me was there no clear brand leader for fire purple weed. It made no sense to me, that no company of significance had claimed this lane, so why not me?" He started it with his friend and the founder of 710 labs, Brad Melshenker.
8) Monogram By Jay-Z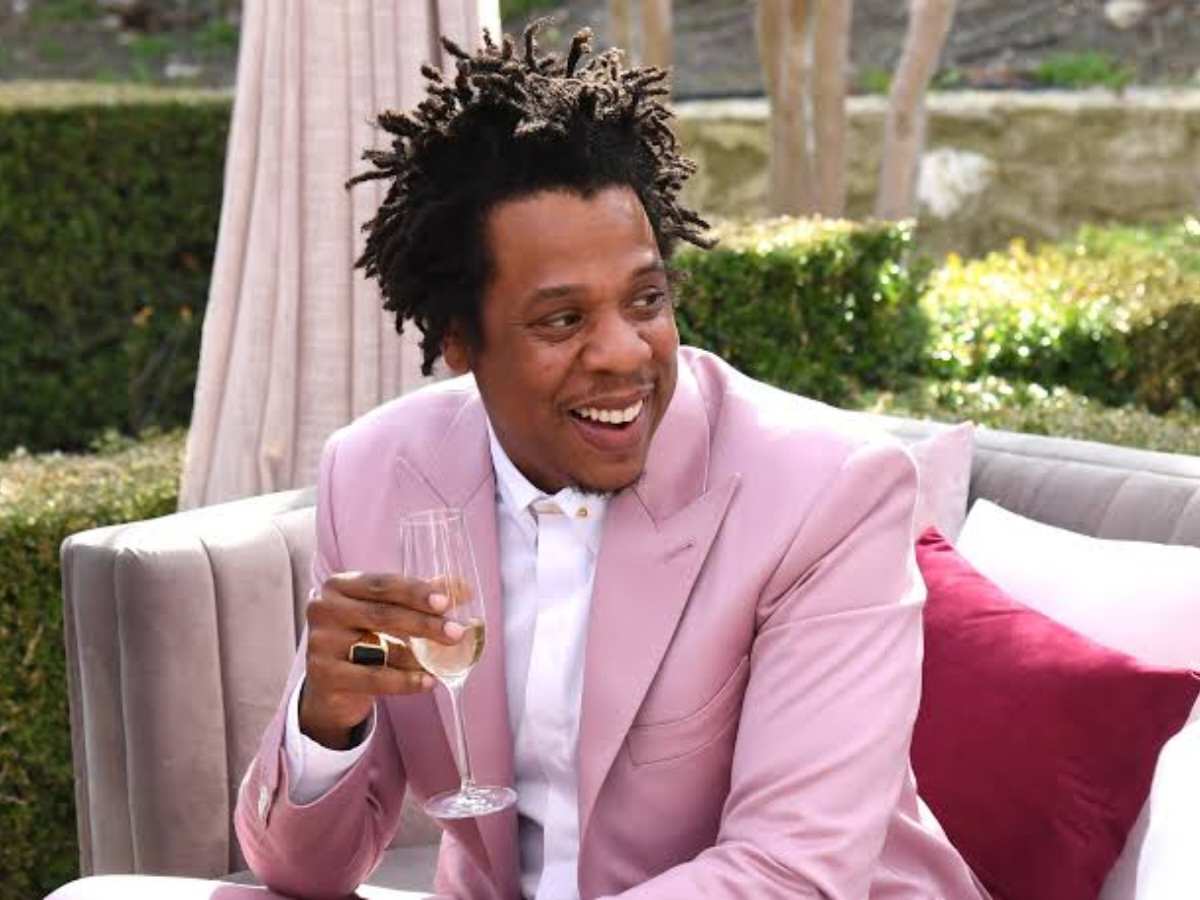 Two of the striking features of Monogram are that Jay-Z, the owner, is not the face of the brand, and the rapper does not smoke weed! You have seen Jay-Z holding a cigar giving us Black royalty! But, in 2020, 'The Blueprint' rapper launched Monogram under Caliva and both are parts of a vertical investor chain company 'The Parent Company'. It is interesting to see that the Black community is rolling up its sleeves and becoming part of weed businesses that have historically oppressed them.
On the website, the company does not mention the strain. It is labeled as numbers and its characteristics like the 'No.08' has 'a particularly pungent strain with strong diesel and earthy notes'. Subversive Capital Acquisition Corp. has acquired the weed company along with Caliva. Its chairman, Michael Auerbach said, "He's [Jay-Z] a real executive, he's not some ancillary ambassador who says something nice about us once a year. He's the tip of our spear who's building out our house of brands like he has done with Aces of Spades and D'Ussé".
7) Leafs By Snoop By Snoop Dogg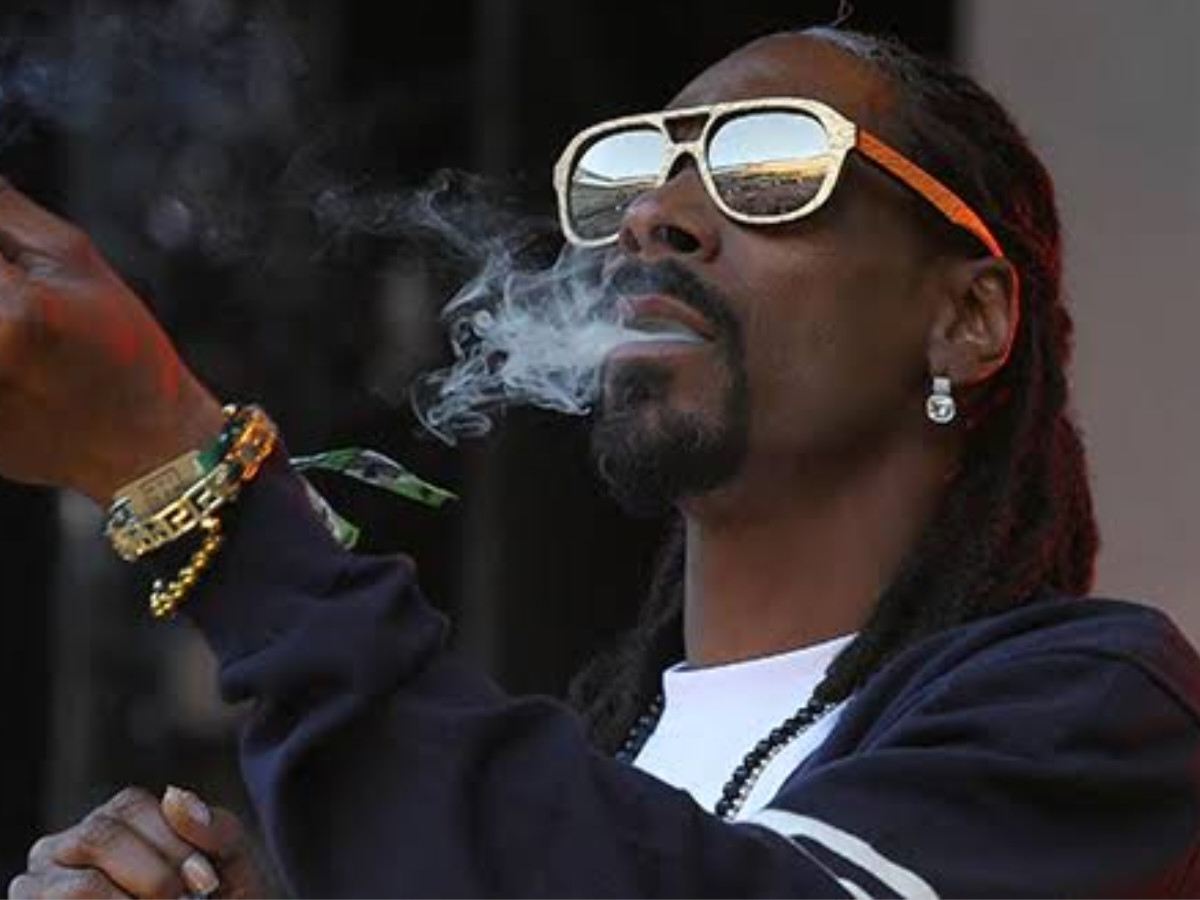 In an interview, the rapper said, "If cannabis were treated like alcohol, we'd be in a better world". Snoop Dogg has been one of the earliest propagators of weed positivity. He, along with Dr. Dre, Kurrupt, and Nate Dogg, made a song called 'The Next Episode' in 1999 about weed. So, in 2015, to further his campaign for positivity and legalization, he launched a brand called 'Leafs By Snoop'. It has been an epicenter for the sale of edibles, flowers, and concentrated weed. In 2022, Snoop started expanding the newly acquired  'Death Row Records' with its cannabis brand called 'Death Row Cannabis'.
6) GKUA Ultra Premium By Lil Wayne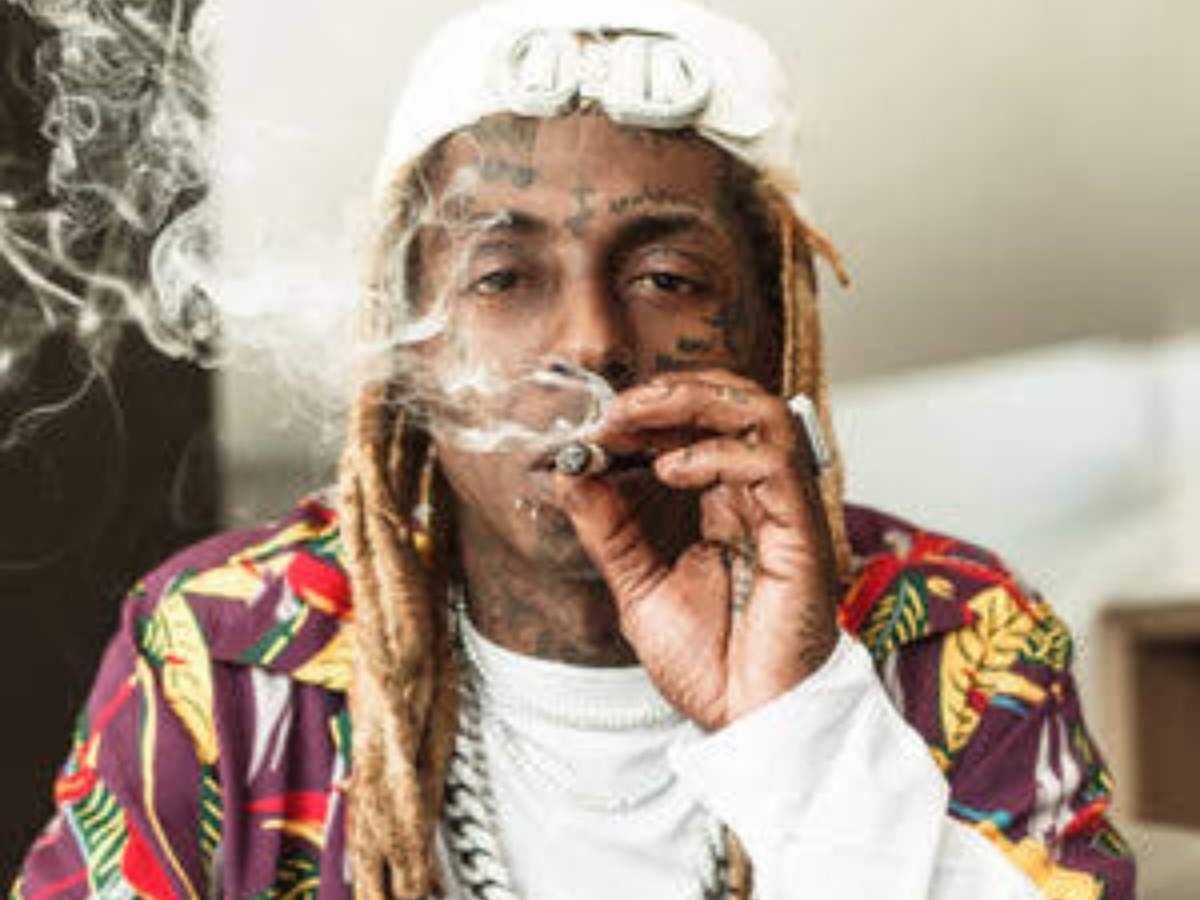 The legalization of weed is helping rappers find their feet in the marijuana business. After Jay-Z and Snoop Dogg, Lil Wayne has also boarded the bandwagon launching 'GKUA Ultra Premium' in 2019 in California. It sells vape-induced weed products, grass, and merchandise. The website says, "Produced from the finest cannabis, GKUA Ultra Premium products are Lil Wayne tasted and approved".
In 2020, he expanded the business to other parts of the country like Michigan and Oklahoma. In 2018, Michigan state legalized it. Lil Wayne, when he expanded the line, said, "GKUA is Weezy's Weed. It's what I love, and now I'm sharing what I love with the people of Michigan. These days everyone could use some help to feel inspired".
5) Forbidden Flowers By Bella Thorne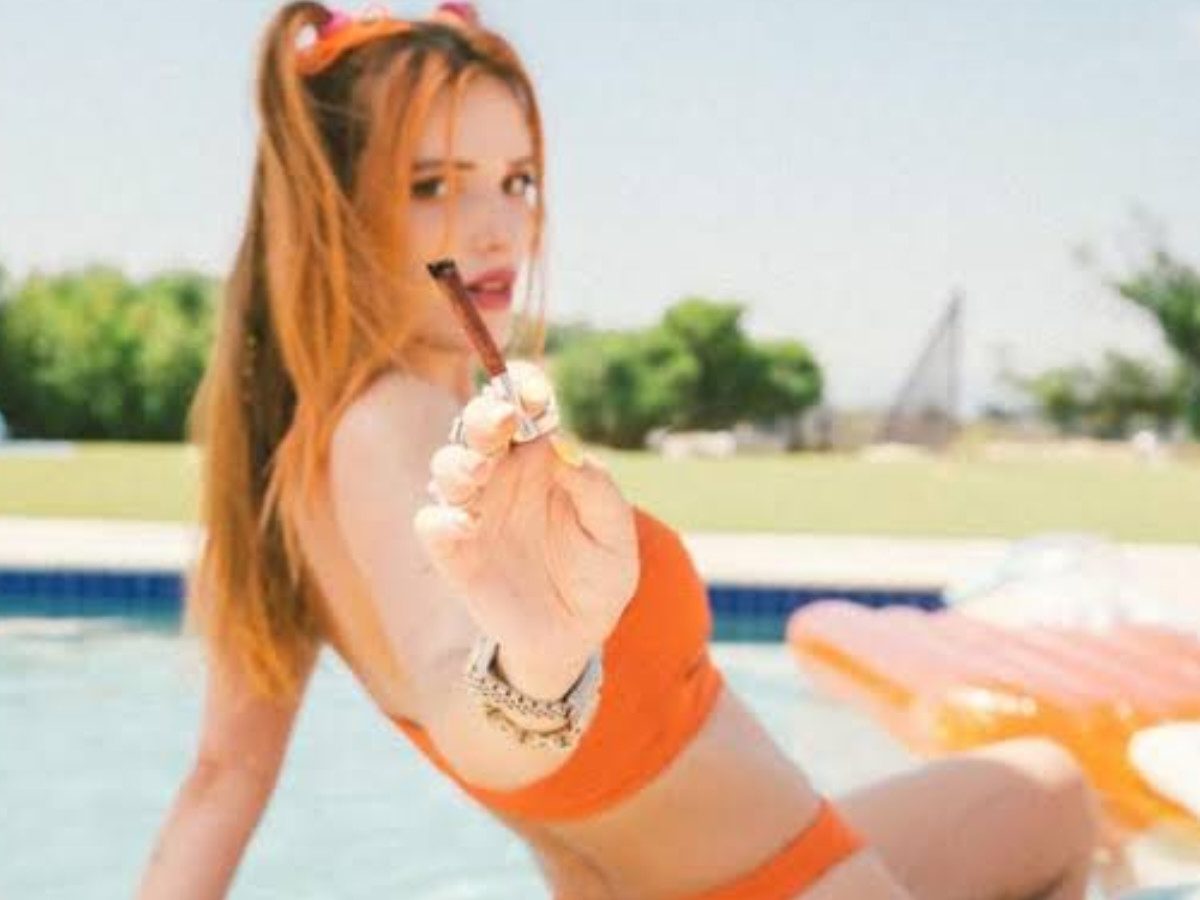 Very few female celebrities own their cannabis brand. It includes Trixie Garcia, who owns the label 'Garcia Handpicked', and Melissa Etheridge with her 'Etheridge Botanicals'. Now, a young strain of celebrities are dabbling into the industry and one of the names includes that of the 'Shake It Up' actor Bella Thorne. In 2019, the model and actress collaborated with the Glass House Group to launch her cannabis brand 'Forbidden Flowers'. Due to anxiety problems creeping into her life and no one to talk about it, she took the help of weed. On the website, it says, "Forbidden Flowers is a collection of products that enhance your connection to your innermost spirit, with selections to satisfy every desire".
In Case You Missed: How Much Weed Does Snoop Dogg Smoke In A Day?
4) Khalifa Kush By Wiz Khalifa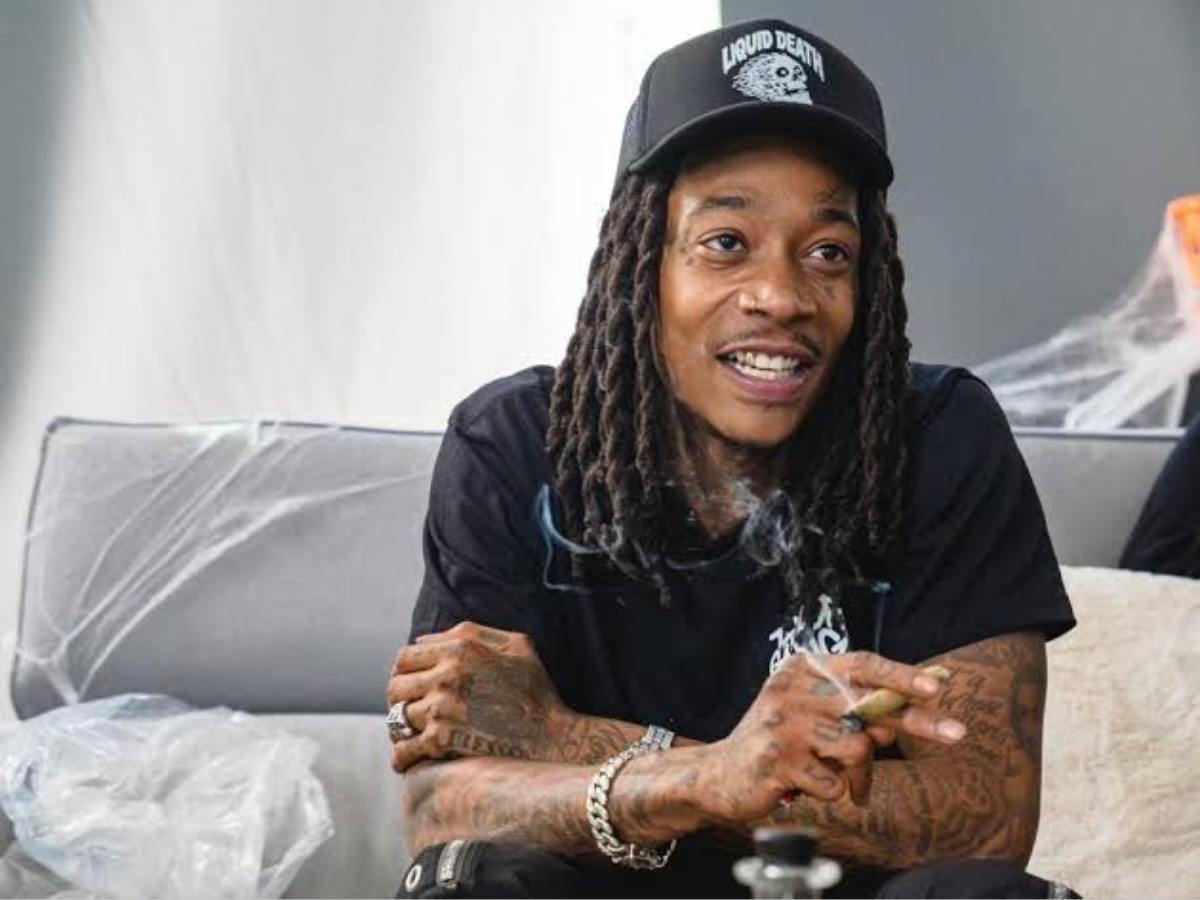 One of the best in the business, Wiz Khalifa is another rapper who started his weed business 'Khalifa Kush'. The 'Rolling Papers' rapper has been growing his weed in Los Angeles since 2010. But, in 2014, he decided to take his personally curated weed and convert it into a viable business. According to the brand's website, the brand started selling its products in 2016 starting from the Southwestern USA. In 2017, Wiz also started a game called 'Weed Farm', where the players can win money and invest it to start their ventures. In 2022, he partnered with Trulieve, a medical cannabis company in Pennsylvania.
3) Willie's Reserve By Willie Nelson
On the official website of 'Willie's Reserve', they have written the philosophy that Willie Nelson stands by the philosophy "My stash is your stash". The country musician started his entrepreneurial journey with the weed business in 2015. The company makes pre-rolled joints, vape cartridges, and Red-Headed Stranger 'Harvest Flower'. Celebrities like Snoop Dogg and Wiz Khalifa also fellow weed entrepreneurs invested in Nelson's business. The company GCH Inc. owns his company, and the co-founder of the company, Elizabeth Hogan is attributed to the success of the brand. The headquarters is based in Colorado, but the company takes the product all around the states which have legalized cannabis.
2) Belushi's Farm By Jim Belushi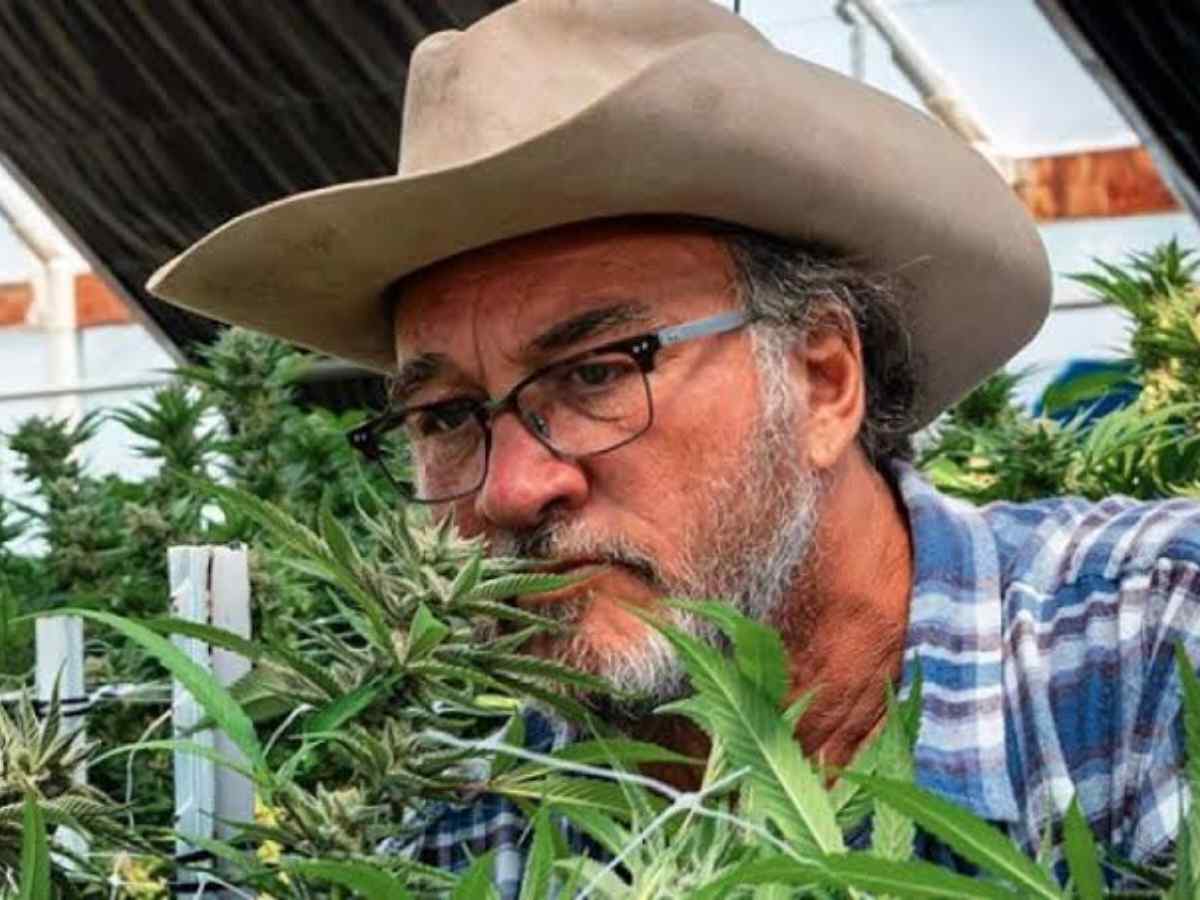 One of the rare celebrities who not only owns a weed business but also grows his strain is Jim Belushi. The Chicago native worked across genres, but comedy remained an integral part of his body of work. Brother of the late comic extraordinaire John Belushi, he worked on SNL from 1983 for three years. However, he started resigning himself from Hollywood and started focusing on his venture seriously in 2015. He settled in the Rogue Valley and tilled a farm for his weed near the Rogue River in Los Angeles.
Due to one of his friends, he became a frequent visitor to the place and fell in love with it. On his website, he wrote that when he took a dip in the river he felt that he had been baptized. In an interview, he said, "This—all of this—was an accident to get out. I invested in this property, and this energy here led me to where I am today". He has brands like 'The Blues & Brothers', 'Captain Jack's', and 'Chasing Magic'.
1) Marley Natural By Marley And Family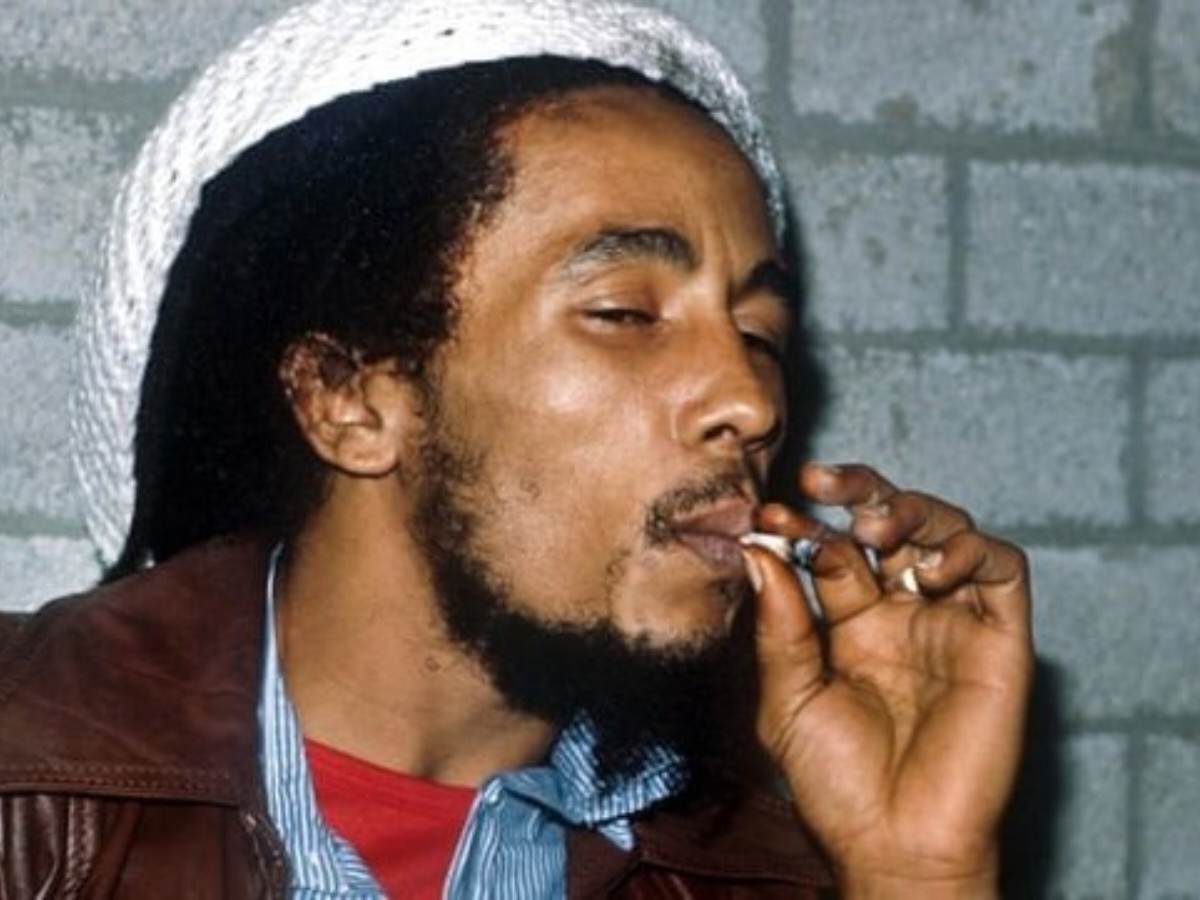 The website boasts Bob Marley's words "Herb is the unification of mankind" in bold letters. The reggae musician Bob Marley was the pioneer of mainstreaming weed in music and impacting the western audience. The "herb" is an integral part of the Rastafarian culture. He created a positive shell around the use of cannabis for its healing properties. Today, many celebrities have used it to help them heal from anxiety, and science backs it. Marley Natural provides cannabis products like Marley Green Hybrid, Marley Gold Sativa, Marley Red CBD Rich, and Marley Black Indica. Apart from weed, it also sells other accessories.
You May Also Like To Read: Idris Elba Reveals He Used To Sell Weed To Comedian Dave Chappelle