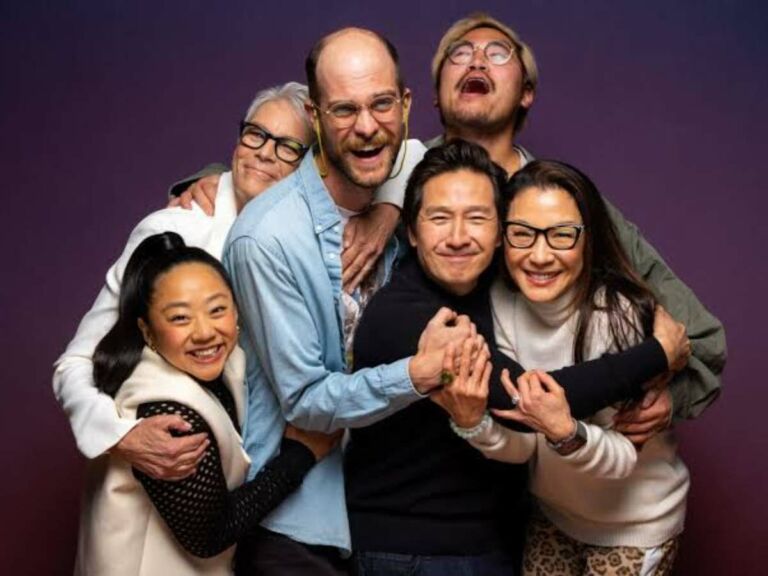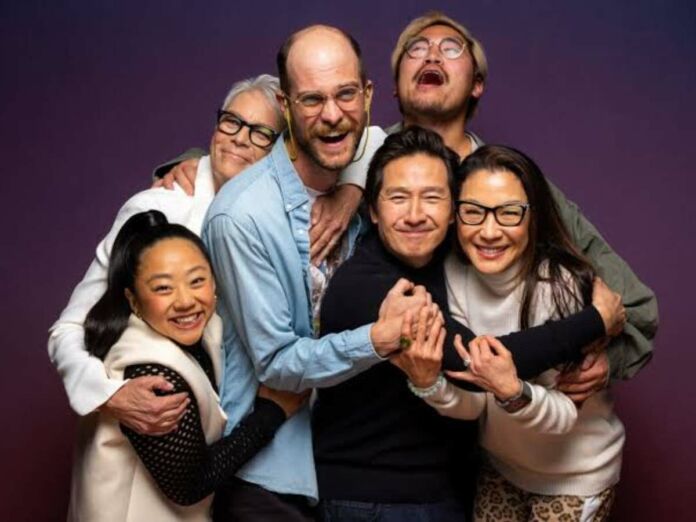 Only in Hollywood can you go from making a movie about a farting corpse to winning multiple Oscars. While 'Top Gun: Maverick' won the box office, Daniel Kwan and Daniel Scheinert's multiverse movie won our hearts. 'Everything Everywhere All At Once' became an indie movie with mainstream success.
The Daniels have been chipping away at their screenplay for years, initially wanting to cast Jackie Chan. Eventually, the character was made a woman, played by Michelle Yeoh. While the film is uniquely theirs, the concept's spark comes from Daniels being cinephile for years. There's one movie that Daniels' masterpiece couldn't have existed without.
Related: Daniel Scheinert Calls Out The Anti-Drag Bills During His Oscars Speech
'Everything Everywhere All At Once' Was Heavily Inspired By 'The Matrix'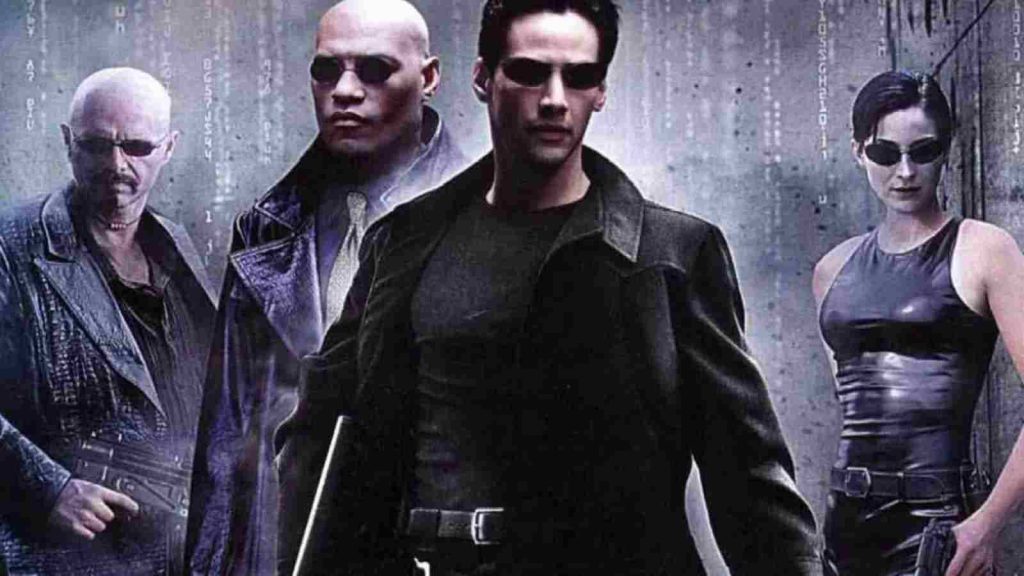 Every piece of art carries its influence on its sleeve. The same is true of Daniel's latest Oscar-winning film, which is the summation of cinema Daniels loved growing up. While they talk about being inspired by the films like 'Groundhog Day,' 'Holy Motors', and the cinema of Wong Kar Wai, the focal point of their success is the film 'The Matrix.' The Daniels told IndieWire that their multiverse movie was their twisted take on the iconic sci-fi film 'The Matrix' starring Keanu Reeves.
Much like in 'The Matrix,' the protagonist Evelyn Wong (Michelle Yeoh) learns of different versions of reality, concluding that not everything is as it seems. Both films deal with the philosophical concepts of Its portrayal of philosophical ideas of existentialism and nihilism. Daniel Kwan told IndieWire that their movie is "100 percent a response to 'The Matrix,' obviously."
In Case You Missed: SAG Awards 2023: 'Everything Everywhere All At Once' Actor Ke Huy Quan Creates History
'Everything Everywhere All At Once' At The 95th Academy Awards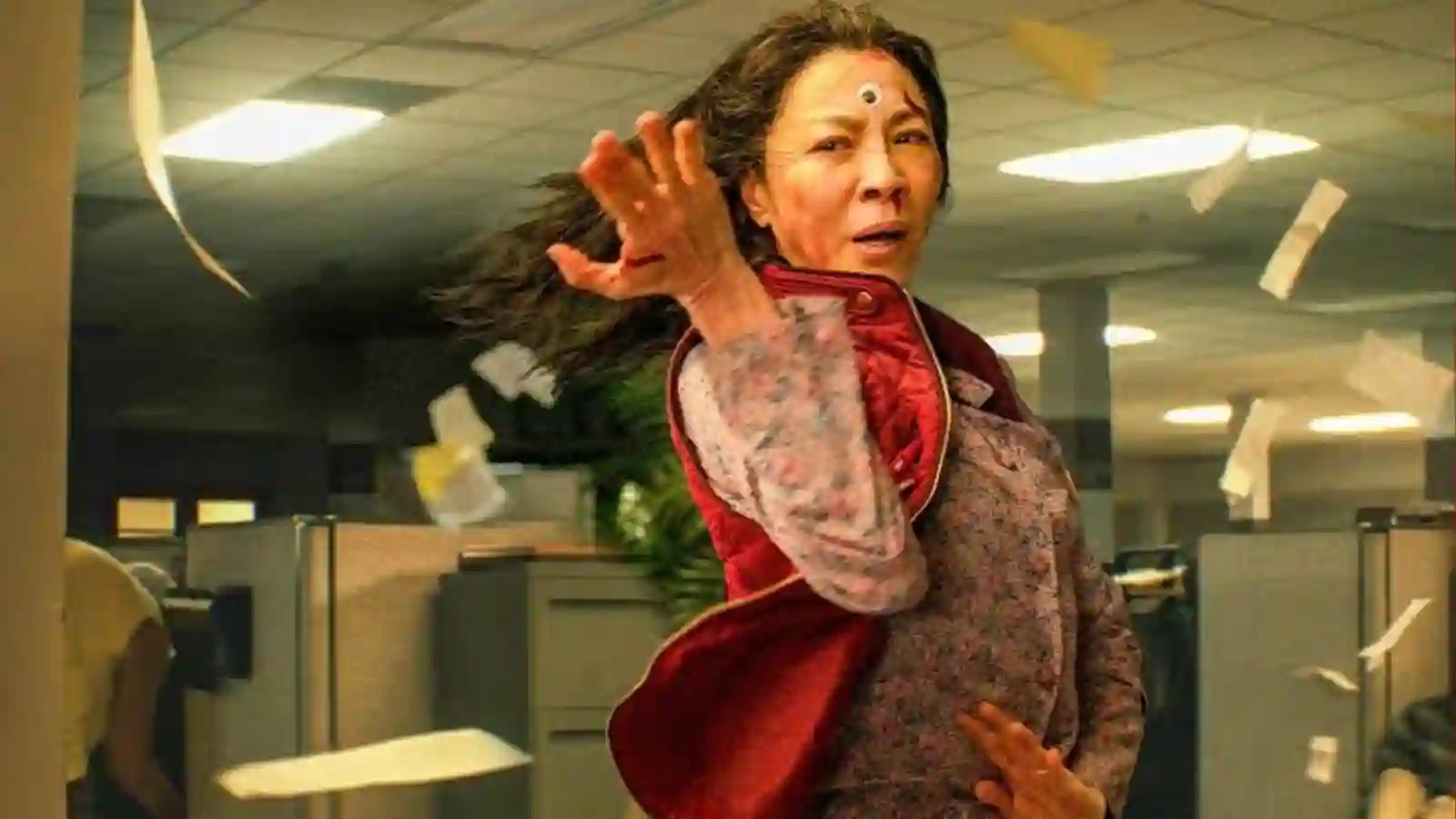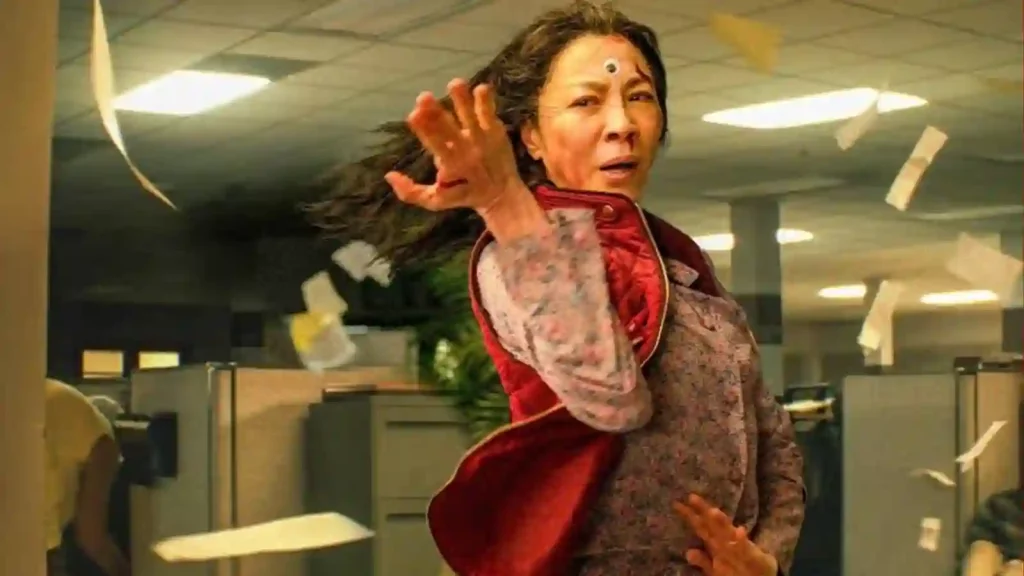 'Everything Everywhere All At Once' stood tall against fellow nominees, taking home seven Oscars. The Daniels won Best Director and Best Picture. Michelle Yeoh and Jamie Lee Curtis took home the prize for Best Actress and Best Supporting Actress. Ke Huy Quan won the Best Supporting Actor. The film also got a nod for Best Editing and Best Original Screenplay.
The Oscar-winning movie from Daniels is a curious and critical exploration of the roads not taken, and hands never dealt that have consequences on our here and now. Above all, it reinforces our belief in love and acceptance as the ultimate human expression in an otherwise tawdry existence. An exciting, original film in the time of blockbusters, sequels, and reboots that's an absolute labor of love.
You Might Also Like To Read: 'Everything Everywhere All At Once' Dominates The Oscars 2023