The summer of 2023 will be marked as a satisfactory one for cinephiles due to the release of dream projects by both Christopher Nolan and Greta Gerwig. Nolan released his nuclear magnum opus, 'Oppenheimer,' a biographical drama based on the first nuclear detonation and the life of J. Robert Oppenheimer. Whereas, Greta Gerwig brought her feminist satirical drama 'Barbie' starring Margot Robbie.
'Oppenheimer' has been creating a storm at the box office, with earnings now exceeding $700 million worldwide. The film stars Cillian Murphy in the titular role. But Christopher Nolan assembled the dreamiest ensemble cast with actors like Emily Blunt, Robert Downey Jr., Matt Damon, Josh Harnett, Florence Pugh, and others. Audiences unanimously loved Pugh's portrayal of Jean Tatlock. Now, Nolan has apologized to the actress for the duration of her role, despite her stellar performance.
Related: "It's So F***ing Powerful": Cillian Murphy Explains The Vision Behind His And Florence Pugh's Graphic S** Scenes In 'Oppenheimer' Amid Backlash
Florence Pugh Had No Idea What Christopher Nolan Was Creating With 'Oppenheimer'
Florence Pugh plays Jean Tatlock in an ambitious ensemble in Christopher Nolan's 'Oppenheimer.' In the book 'American Prometheus: The Triumph and Tragedy of J. Robert Oppenheimer,' Robert Serber, a friend of Oppenheimer, described Jean as his "truest love." Tatlock, played by Pugh, was a medical student who had a continued love affair with J. Robert Oppenheimer even after his marriage until she died under mysterious circumstances.
In a recent interview with MTV UK, Florence Pugh talked about how Nolan warned her about what she was getting into. Florence said, "I didn't really know what was going on or what it was that was being made. Except I knew that Chris really, really wanted me to know that it wasn't a very big role, and he understands if I don't want to come near it. And I was like, 'Doesn't matter. Even if I'm a coffee maker at a café in the back of the room, let's do it.' "
In Case You Missed: "Why Was It Necessary?": Netizens Outrage Over A S** Scene In 'Oppenheimer' Where Florence Pugh Asks Cillian Murphy To Read Bhagavad Gita Text
The Actress Says That Nolan Apologized To Her For The Size Of Her Role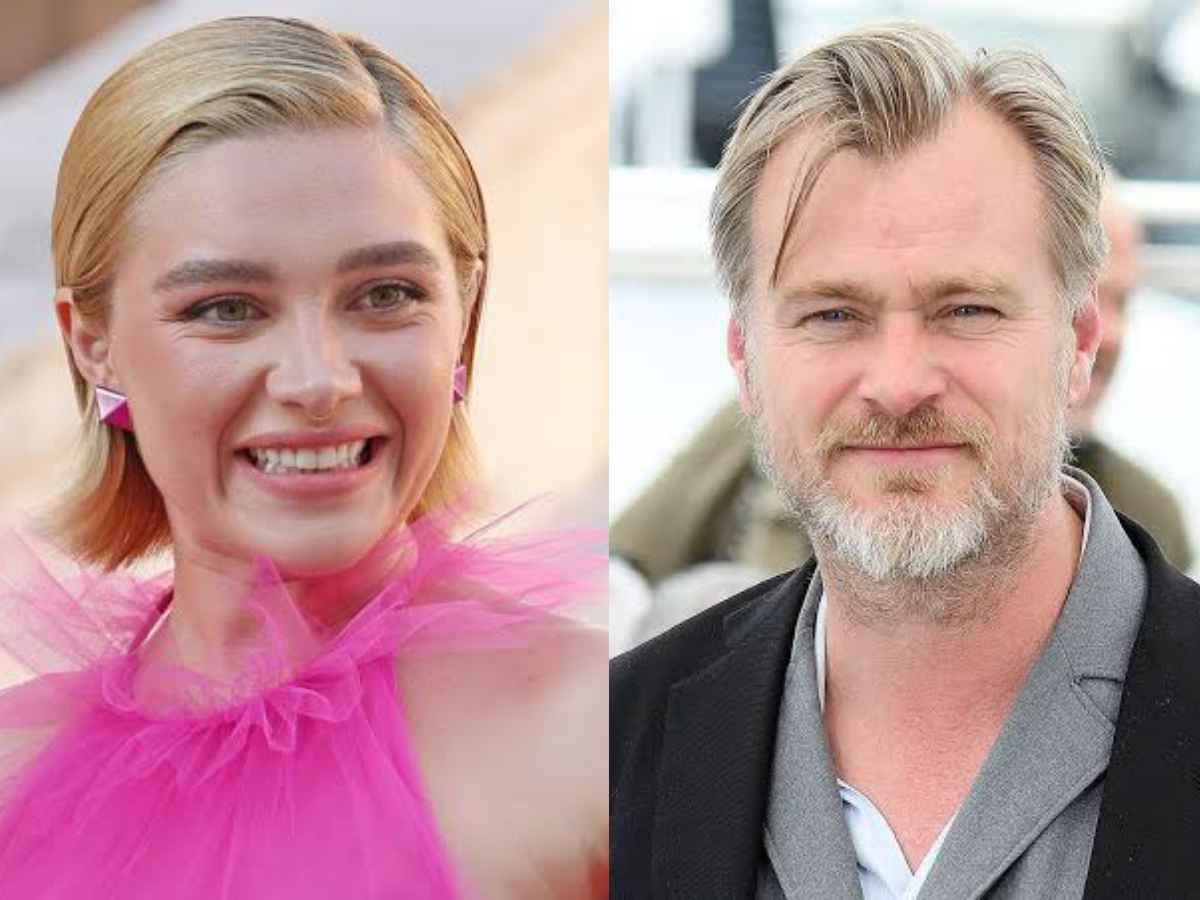 In the interview, Florence Pugh narrated her meeting with Christopher Nolan when she was filming for Zach Braff's 'A Good Person.' She said, "I remember he apologized by the size of the role. I was like, 'Please don't apologize.'"
The actress continued, "And then he said, 'We'll send you the script, and honestly, you just read it and decide if it's like…I completely understand the sizing thing.' And I remember that evening when I got the script being like, 'I don't need to…I know I'm going to do it.' "
You Might Also Like To Read:Will Florence Pugh Play The Role Of Rapunzel In The Live-Action Remake Of 'Tangled'?