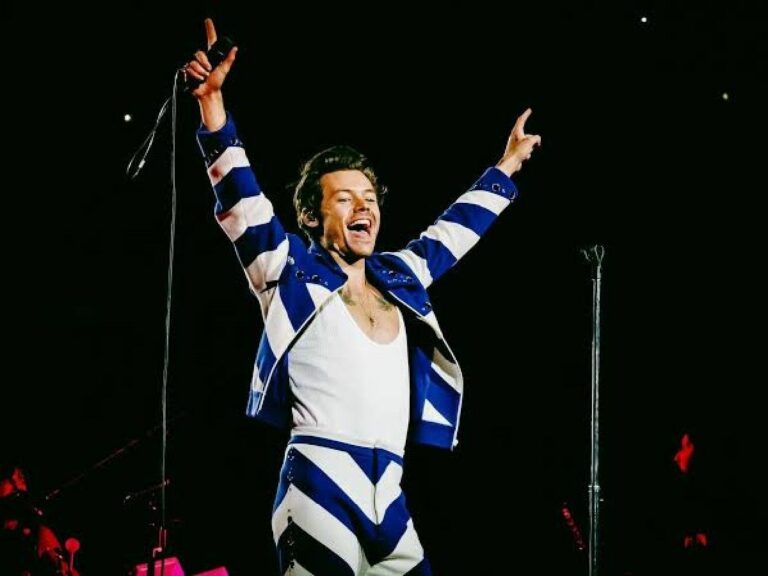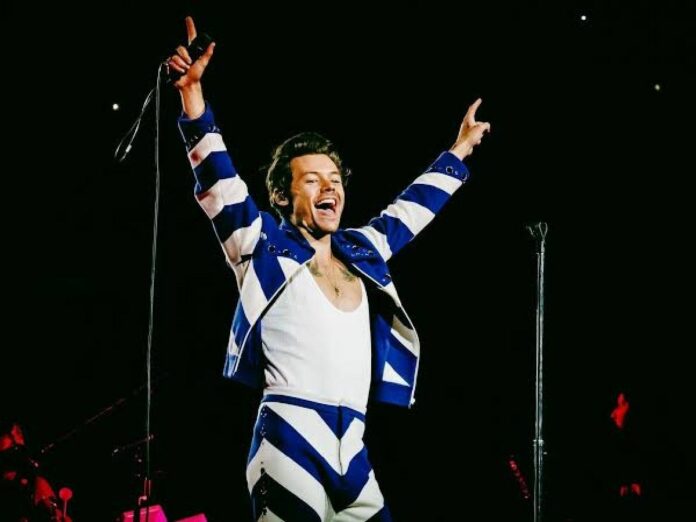 Harry Styles has been touring with the 'Love on Tour' concert, which has become a huge hit. Styles released his third studio album, 'Harry's House,' in 2022, which won the Grammy for 'Album of the Year.' Styles is known for his impeccable skill at keeping the audience entertained between songs. And now, while promoting his album, he has bowled fans over with his hilarity off-stage.
After kicking off the 'Love on Tour' in Europe, Harry Styles was in Coventry, United Kingdom, on May 22 and 23, 2023. The fans were excited to see the homeboy killing it with his latest tour, and they joined him in singing 'What Makes You Beautiful.' However, after the show, Styles posted stories on his Instagram. In one of the stories, he cheekily shared a picture of a WC that had 'Best Schlong Ever' posted on it. The fans found this NSFW One Direction reference hilarious.
Related: "Endearing And Wholesome": Fans Get Nostalgic As Harry Styles Sings 'What Makes You Beautiful' During The 'Love On Tour' Concert
Harry Styles Shared A Subtle, NSFW Joke By Referencing One Direction's 'Best Song Ever'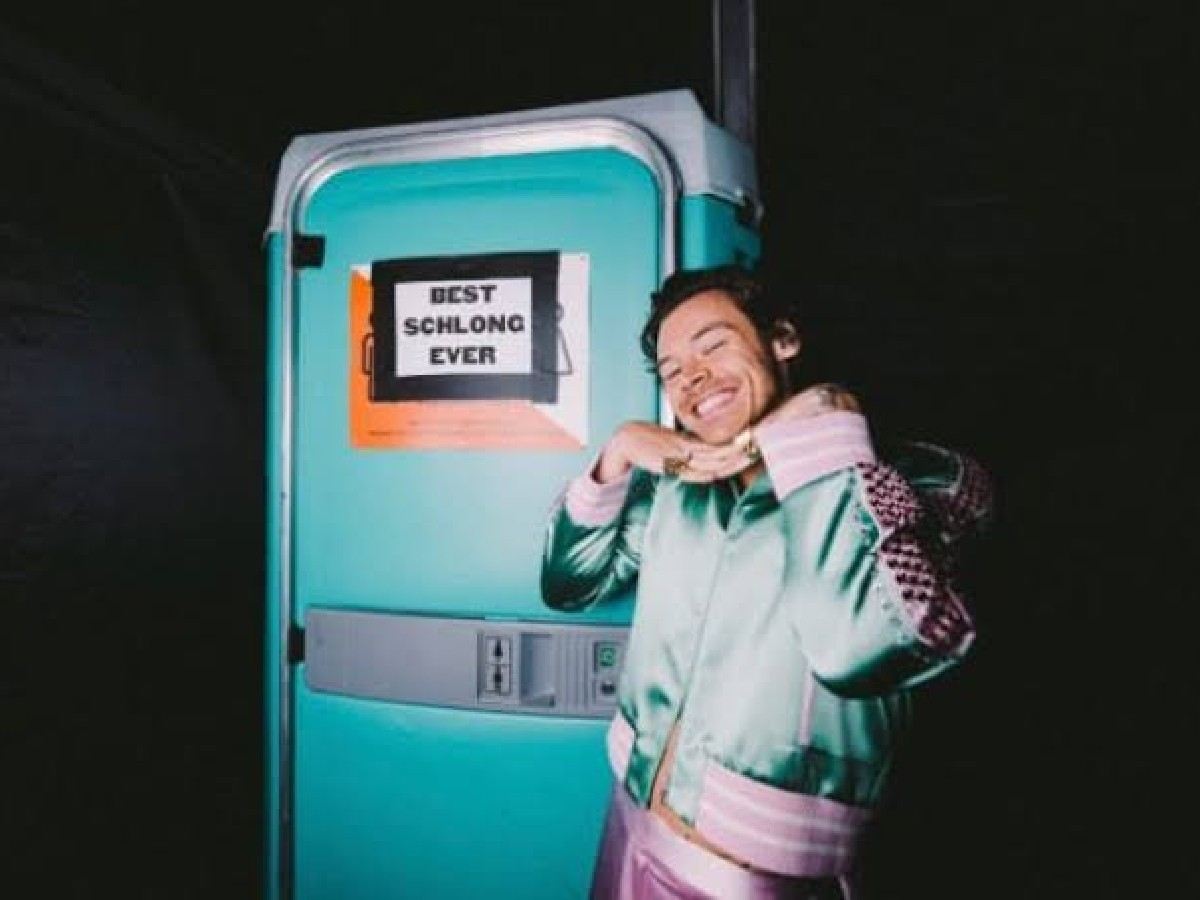 During 'Love on Tour,' Harry Styles was successful in evoking One Direction nostalgia for the Directioners. From singing smashing hits like 'What Makes You Beautiful' to donning a One Direction t-shirt, the singer is compensating for the impending reunion. Now, he has cheekily made a not-so-subtle reference to the 2013 song 'Best Song Ever.'
Harry Styles, after the Coventry show, uploaded a series of Instagram stories. But one story caught the eye of the Directioners.  Harry posed near a turquoise portable restroom. On the restroom door, there was a sign posted that read 'Best Schlong Ever,' where Schlong means a man's penis. The 'Watermelon Sugar' crooner's hilarity has sent the Twitteratis into a frenzy.
In Case You Missed: Harry Styles' Angels: All 7 Victoria's Secret Models Dated By The Former One Direction Singer
Twitteratis Had Hilarious Reactions To The Instagram Story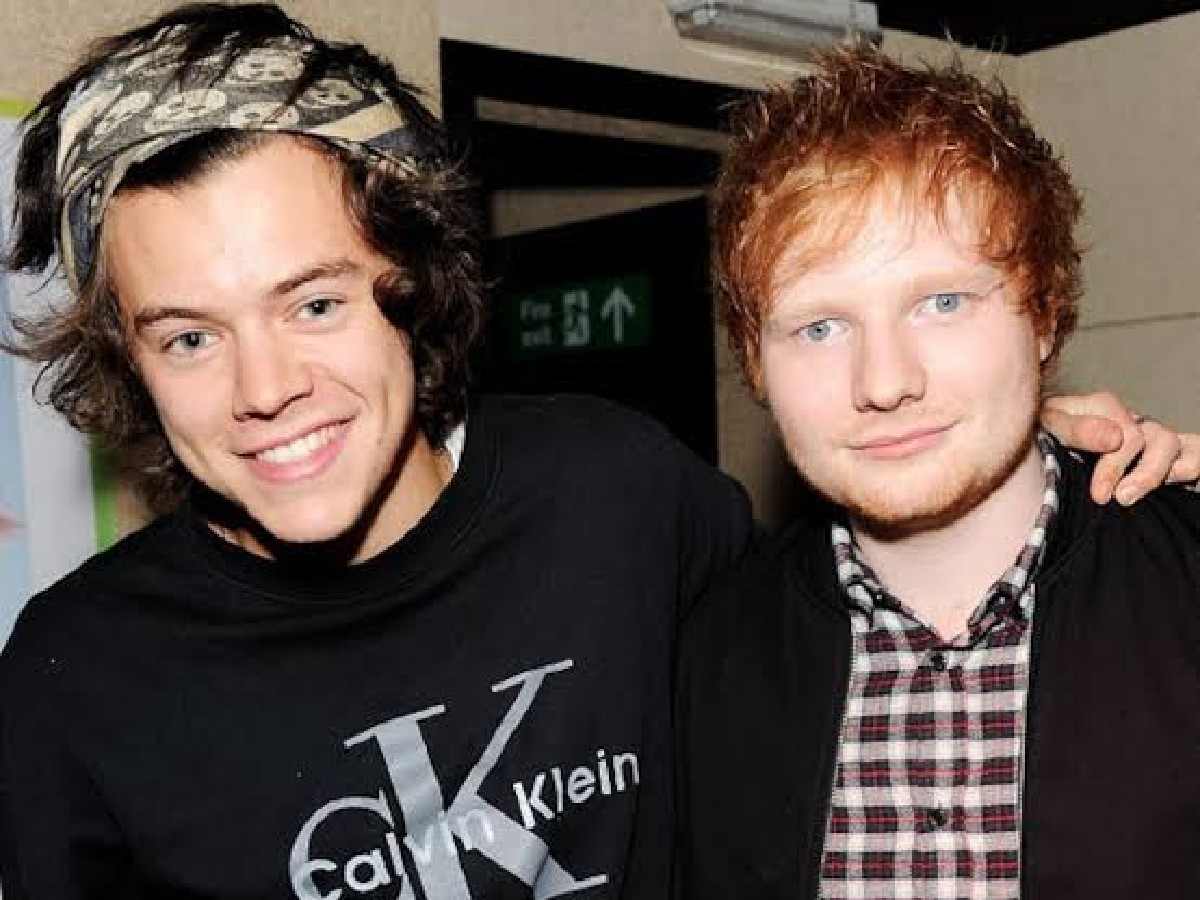 Talking about Schlongs, Harry Styles' friend and collaborator, Ed Sheeran, had something to say about Styles' Schlong. In an interview with ZM Online, the host asked whether 1D's 'Little Things' is about the boys' 'little things.' Sheeran gave a hilarious reaction to this saying, "Harry definitely hasn't got a little thing, so no, I did not write 'Little Things' about 'little things.'
Now, Harry's fans have taken to Twitter to testify to Sheeran's statement and react to that hilarious restroom sign.
The face of a man that knows that he indeed has the best schlong ever lmao pic.twitter.com/2YT5kSMGvd

— ᴴ Harry Styles Grammy aoty winner (fan account) (@styles_devotion) May 24, 2023
And we danced all night, to the best schlong ever.. HAROLD WHAT HAVE YOU DONE pic.twitter.com/e2MbtwPv2j

— Nja togetherorapart28 (@togeorapart28) May 24, 2023
it's so insane bc there's no universe where he wore those pants as an accident…..so like….he's either trolling us or

— em "best schlong ever" stan (@susanboylestea1) May 27, 2023
harry really went got up there last night talking about "have some decorum" as if he wasn't meeting fans in a bath robe, posing next to the best schlong ever sign and running around with his tits out and choking himself on stage infront of his mom for an hour and a half pic.twitter.com/ntmRk1Vfcn

— kel 🖤 (@sunflowervl6rry) May 24, 2023
talking about penises during the show got a penis necklace on and standing in front of best schlong ever WE GET IT‼️

— ✰ (@salutationhrry) May 24, 2023
You Might Also Like To Read: "It Was Horrible": Fans React To A Video Of Harry Styles Getting Hit With Skittles At 'Love On Tour' Stop In LA