One of the women who put hip-hop on the global map is Nicki Minaj, who took forward the legacies of rappers like Missy Elliot, Lauryn Hill, Queen Latifah, and others. She was releasing her mixtapes independently until she was signed by Lil Wayne's Young Money Entertainment. Minaj made one of the most illustrious debuts by having a verse on a song with Jay-Z, Kanye West, Rick Ross, and Bon Iver.
After 'Monster', Kanye West and Nicki Minaj never collaborated on each other's LPs. However, Minaj and West maintained amicable relationships. However, when Cardi B came on the scene with her debut album, 'Invasion of Privacy', which also won her her first Grammy, many were skeptical about it. Among many, Kanye West was one of the people to claim that Cardi was an industry plant in a newly resurfaced video.
Related: Nicki Minaj Called Cardi B 'Ugly' In New Track? Fans Are Certain As They Brawl Over Social Media
Kanye West Calls Cardi B A Plant By Illuminati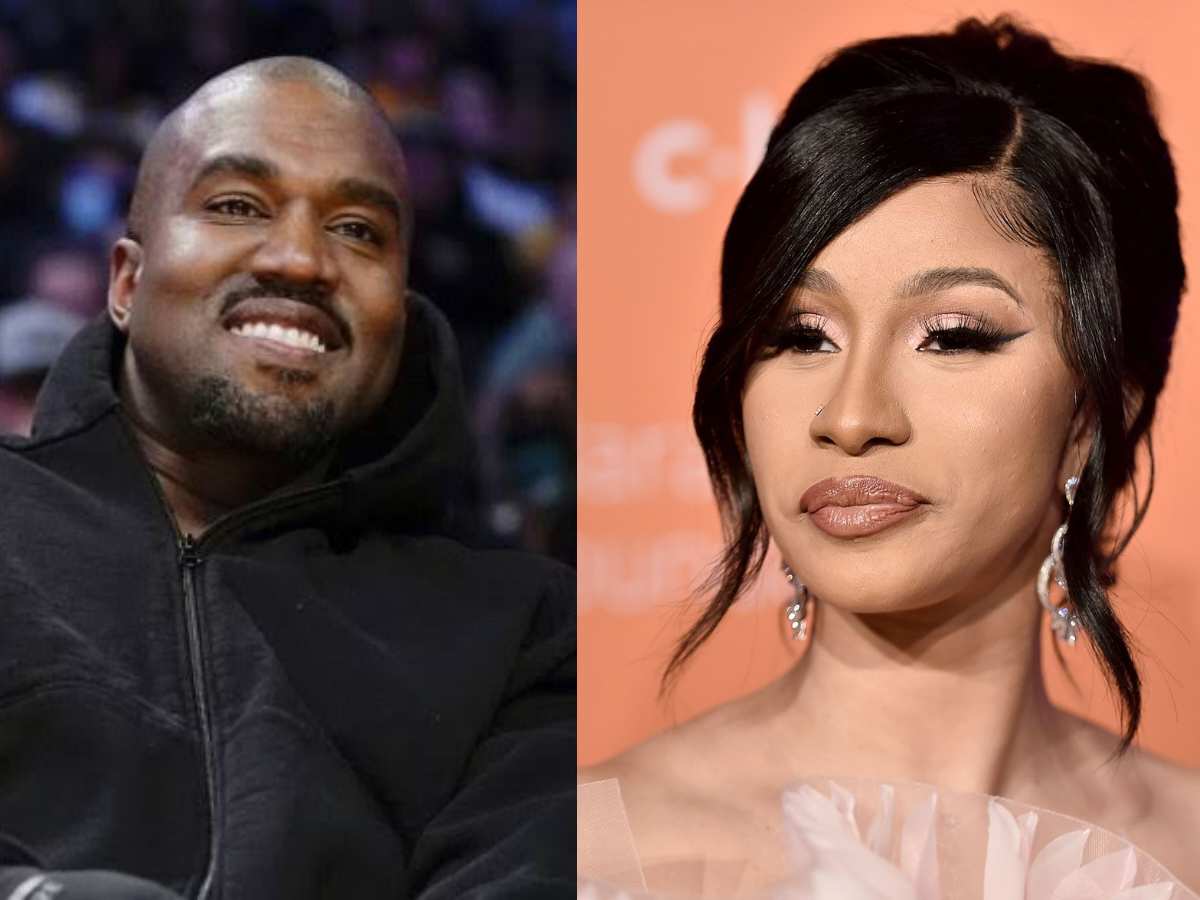 Ye just triggered the entire Bardi gang with a newly resurfaced clip from a documentary! Cardi B has risen to fame, and she has always been pitted against Nicki Minaj for the title of 'Queen of Rap'. Now, Kanye West has intensified that debate with a claim that the 'I Like It' rapper is a mere plant to replace Nicki Minaj.
Kanye West calls Cardi B an "Industry Plant" and says she was brought in to replace Nicki Minaj by The Illuminati 👀 pic.twitter.com/kVxudthNWT

— Daily Loud (@DailyLoud) October 3, 2023
Kanye West claimed that Cardi B is "a plant by Illuminati" in a clip from his unreleased 2018 documentary. He continued saying that Cardi B does not "write her raps" and is "just there to sound as ignorant as possible and then make songs like, 'F**k them and get some money.'" The 'Donda' rapper claimed that she was purposely planted to replace Nicki Minaj.
Ye added, "Now she doesn't know what to do… and she has no idea what the f**k is going on." West went on to say, "She thinks it's just a blessing from the universe—it ain't no blessing from the f**king universe." Cardi reacted to the video by quoting an interview of the rapper with Hollywood Unlocked with a red heart, where he praises the artist.
In Case You Missed: "Dumbest F**king Decision I Ever Made": Nicki Minaj Deeply Regrets Not Having Kanye West On 'Right Thru Me'
The Rapper Is Working On A New Album With TY Dolla $ign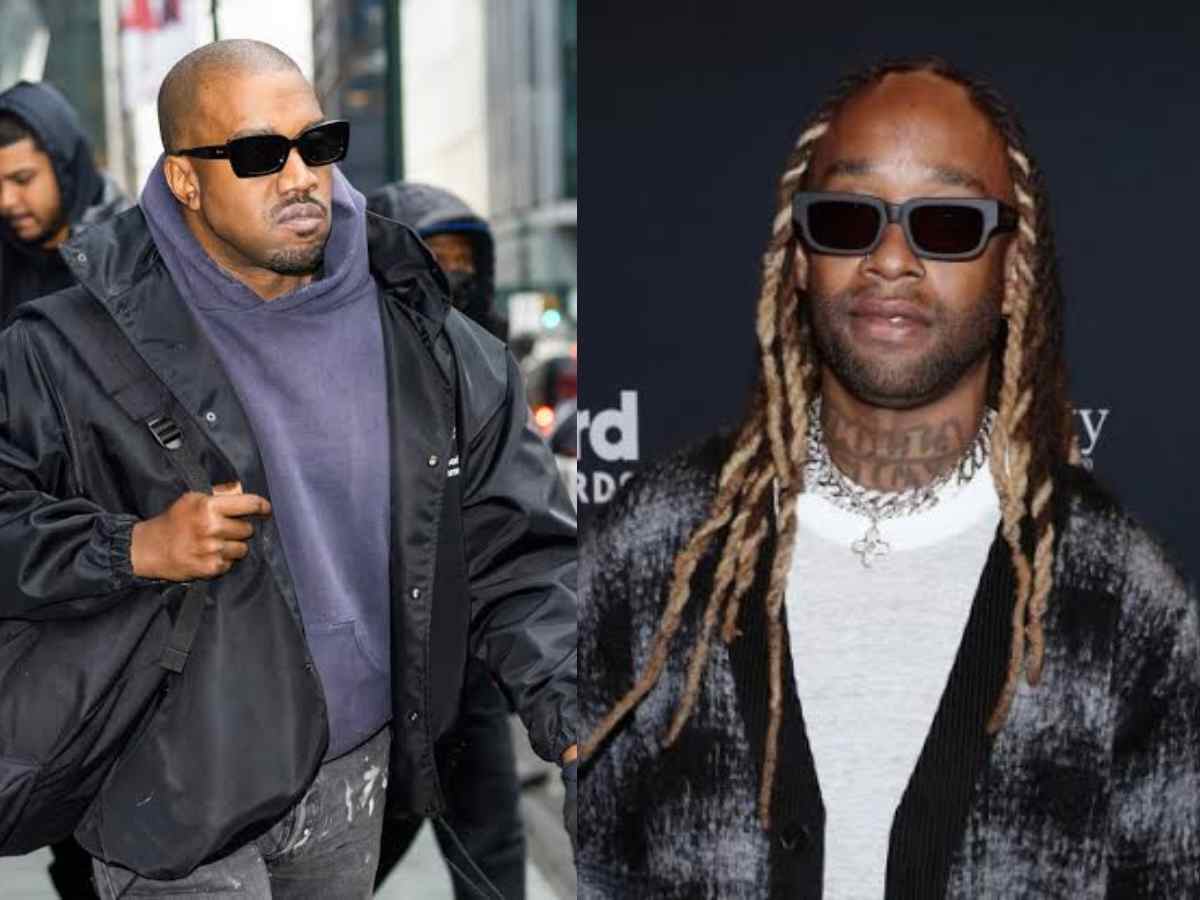 Kanye West descended from the throne of fame and artistry for his hateful spewing through racially charged fashion statements and religious hate. After the Paris Fashion Week episode and anti-Semitic statements, the industry ousted the rapper. He completely went off the radar after the controversial 2024 presidential bid.
However, Kanye West is reportedly back in the studio to record a new album with TY Dolla $ign. On the 'No Jumper' podcast, Rooga, a past collaborator of Ye, talked about his comeback. He said, "I told you, he's working on an album."
Two sources also told NBC News about Kanye's new music. One source said that he was in the studio with Ye and listened to it with his new wife, Bianca Censori. Another source said, "New music is imminent." TMZ was also informed by some sources about West recording new music at a rapid pace as he is in a "truly great headspace". The outlet said, "We're told Ye's frequent collaborator Ty Dolla $ign has also been on hand in the studio, so it's also possible they create a joint album in addition to his solo endeavor."
You Might Also Like To Read: Nicki Minaj's Husband Placed On House Arrest For Going After Cardi B's Husband Offset