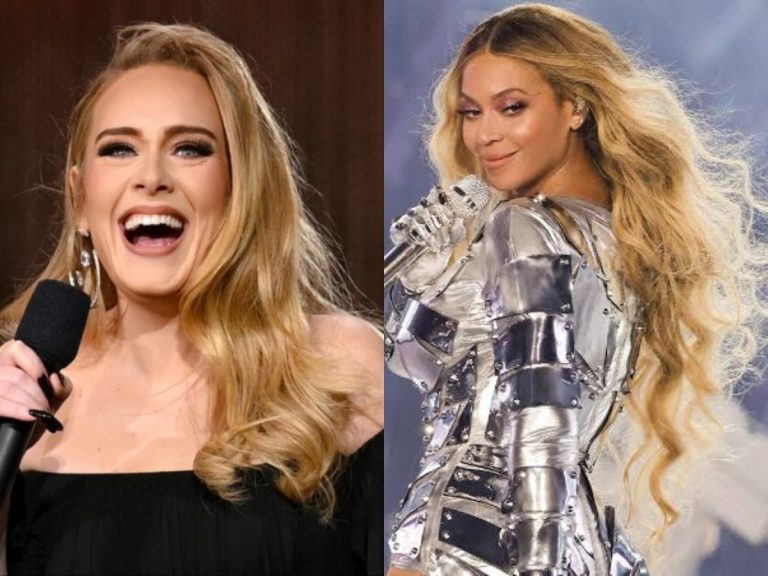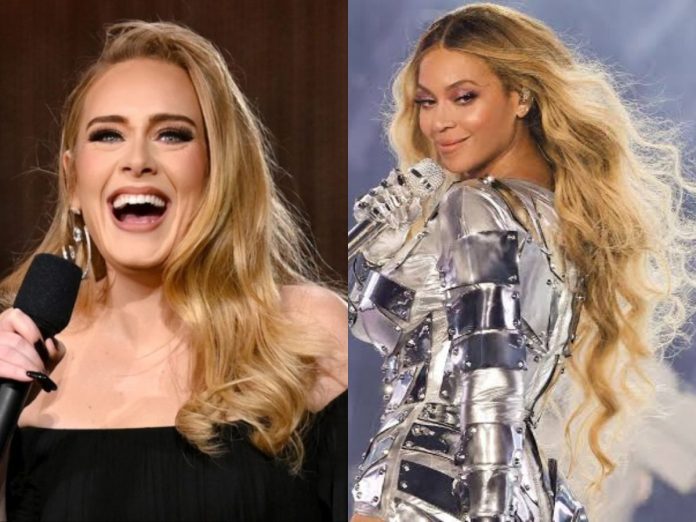 Adele and Beyoncé both are the queens of pop. They have billions of fans across the globe and numerous superhit songs. Currently, Adele is playing the 'Weekends with Adele' concert at the Las Vegas residency. And, she tried out an unexpected move at the concert. 
Let's take a look at what the 'Hello' did and how her fans reacted to the move. We will also take a look at the origin of this move as done by Beyoncé. So let's dive in. 
Related: "I'll F***ing Kill You": Adele Dares Fans To Throw Things At Her On Stage
How Did Fans React To Adele Copying Beyoncé's Move?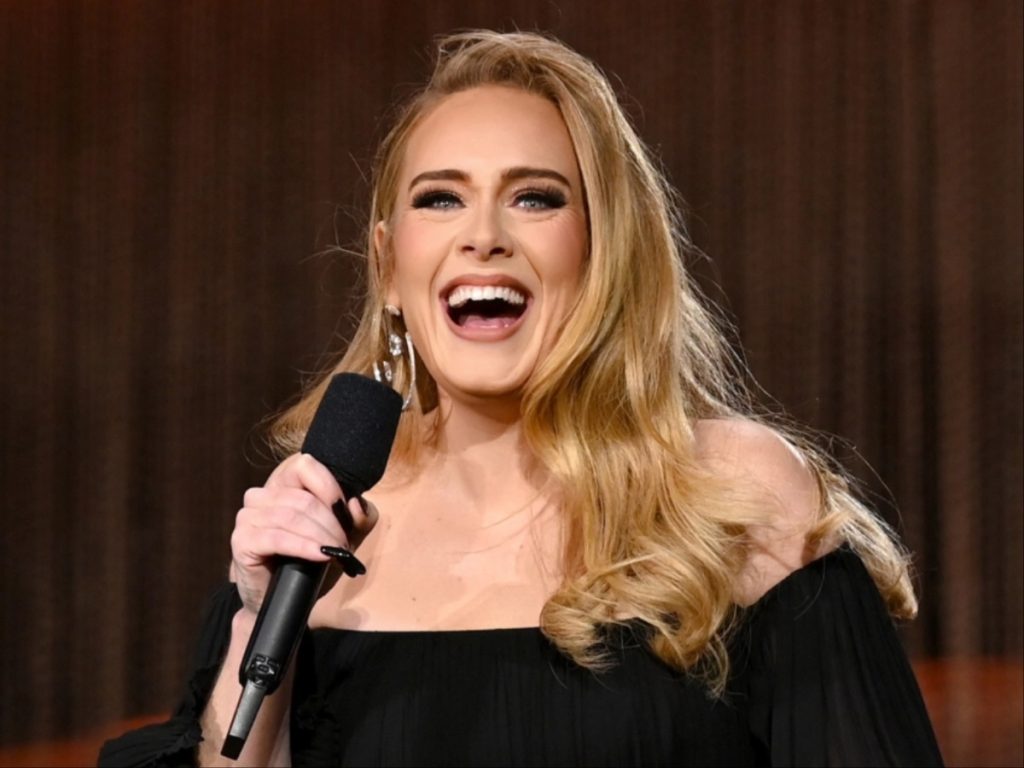 You can enjoy Adele's first concert residency 'Weekends with Adele' every Friday and Saturday evening. The British singer is hosting her concerts at The Colosseum at Caesars Palace. 
At her Las Vegas show, Adele tried to pull a move borrowed from Beyoncé. She asked her audience to be mute. This comes from Queen Bey's "everybody on mute" challenge that she does at her concerts. 
In a video, Adele is also seen telling her audience to go mute. However, instead of being quiet, her audience burst out in hearty laughter. "You f*cking failed miserably," said Adele "When sing 'everybody on mute,' you have to be f*cking quiet. Atlanta failed miserably. There was a video of them this morning!" The audience laughed loudly even as she referred to Beyoncé's show. 
Adele tries Beyoncé's 'EERBODY ON MUTE' challenge at her Las Vegas residency, 'Weekends with Adele.' pic.twitter.com/csEdO7miRB

— Pop Crave (@PopCrave) August 26, 2023
In Case You Missed: Which Lady Gaga Song Is The Best Karaoke Song According To Adele?
What Is Beyonce's 'Everybody On Mute'?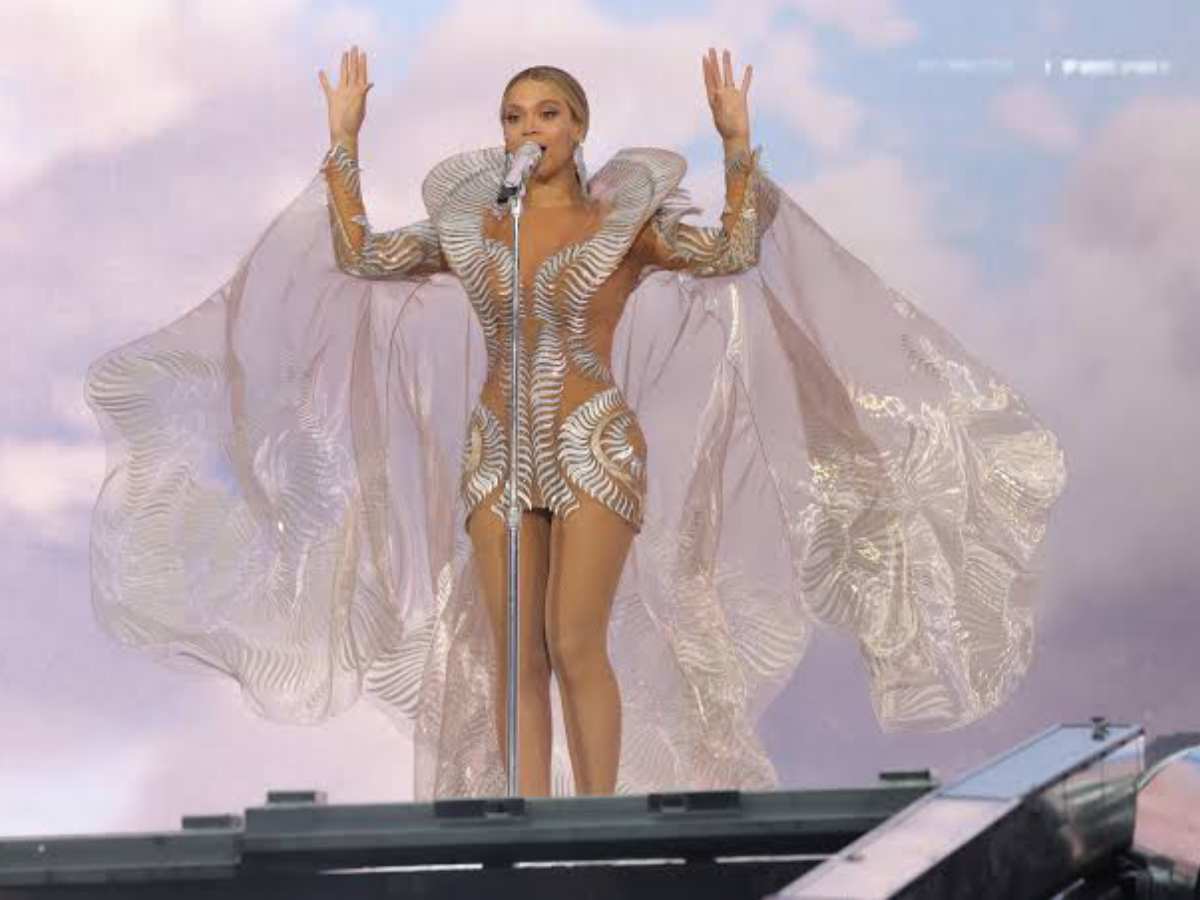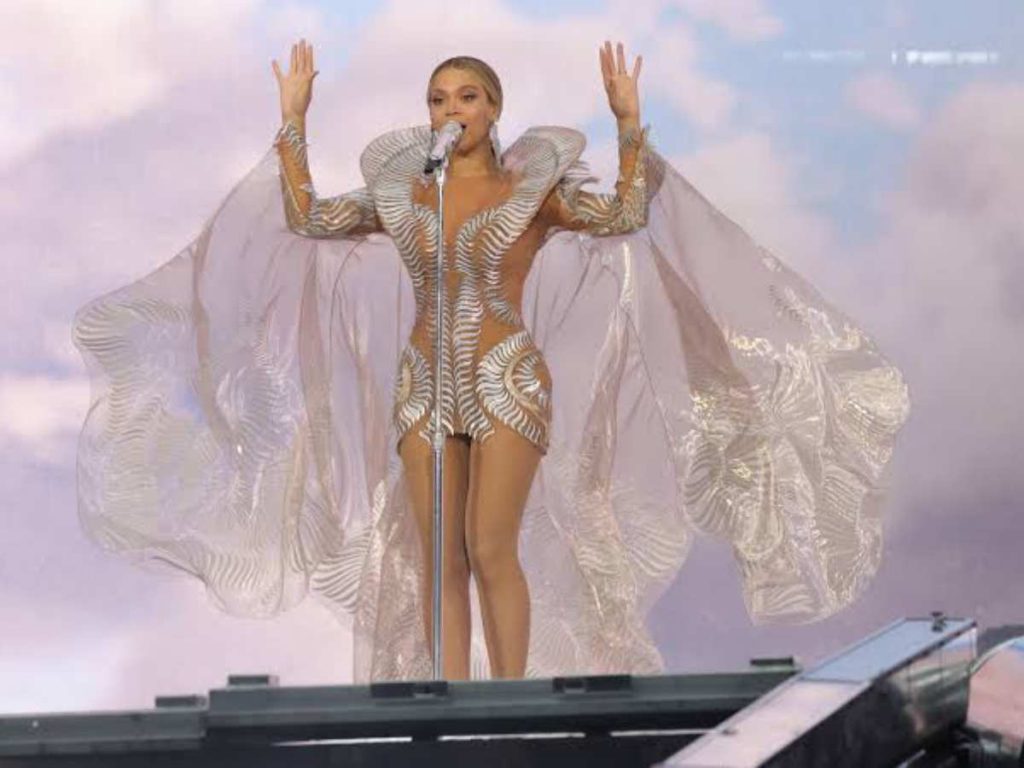 Beyoncé is on her Renaissance Tour right now promoting her new album. And on that album, the seventh track is 'Energy'. And as part of the performance, Beyonce sings, "Look around, everybody on mute." 
And when Beyoncé tells you to be mute, you become quiet. The audience goes completely silent – no cheering, no hollering, no noise. In fact, the singer takes this so seriously that her team created printed cards at the East Rutherford concert. The card read, "During 'Energy', when Beyoncé sings 'everybody on mute,' BE MUTE! No cheering, no hollering, no finishing the lyric."
Beyoncé get another successful 'EVERYBODY ON MUTE' https://t.co/z55etscgst pic.twitter.com/26x9tQlHcx

— ᴀʀᴛʜ (@arthfobic) August 25, 2023
You Might Also Like To Read: Beyoncé Breaks Another Record With 'Renaissance World Tour' Amidst The 'Eras Tour' Phenomenon